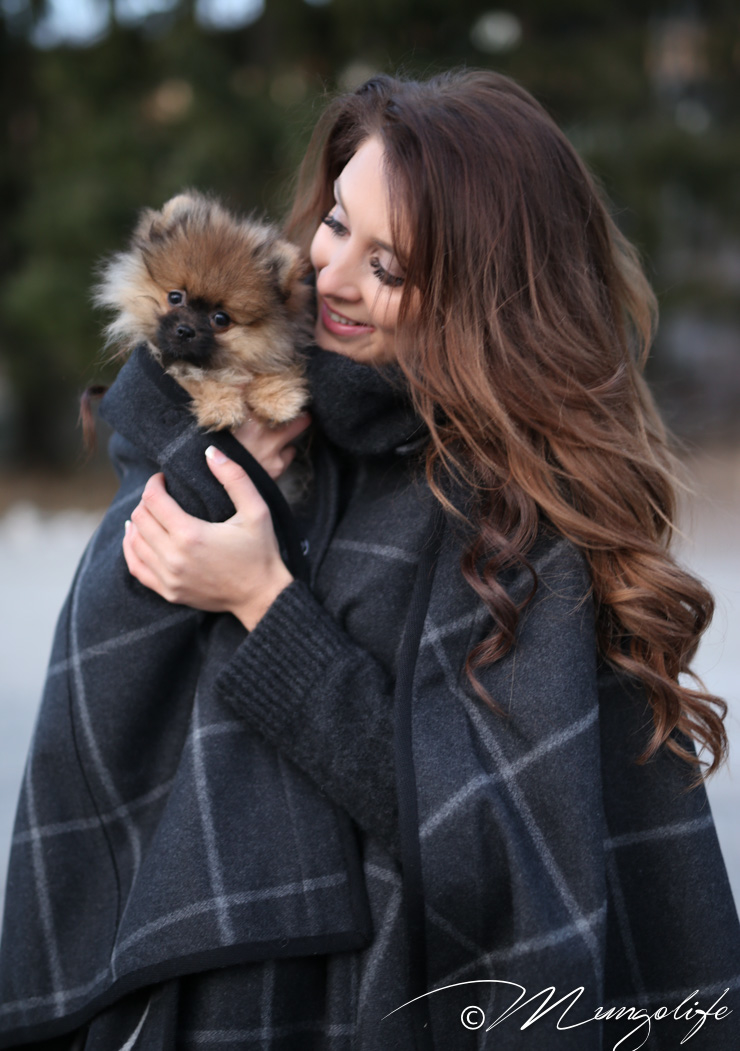 I think it's been forever since I last wrote in English. About time to go back to that. I do have to admit though, that it's not just for my non-Finnish speaking readers. Partly, it's for me. I've noticed that since moving back from London, I haven't really used English too much in my daily life. I don't think I can completely loose a language I've used so much in my life, but I do want to maintain it as best as possible. TV, reading and music is not enough, so I'll try to get back to writing in English again. Not making any promises as I often feel like my time is stretched real thin as it is, but I'll give it a go 🙂
So what's been up?
Well, quite a bit. Year 2015 was rather crazy with so many things happening. First I moved back to Helsinki from London and in August we packed up our lives once again, and now we live in Kuopio with my boyfriend. In May I graduated from Uni and as we moved to Kuopio, I found work at this great advertising agency here. I dyed my hair dark, started playing volleyball again and finally learned to make a cake. It's been a year of tiny and massive changes in my life, and one more massive change took place on Christmas. Our little fluffball baby Benji was brought into our little family. At the start of 2016 my life feels very much complete 🙂 I have a beautiful home I really enjoy staying at, a great little furball to take care of and of course my amazing boyfriend who is just absolutely the best. I think I found some new inspiration towards blogging after a few difficult months last year. I think having a certain routine in my life, and other work to keep my mind occupied, has made blogging more like a choice than necessity. I've always enjoyed blogging, but at the moment I feel I'm having a great time blogging and enjoy thinking of new subjects and new themes for posts.
I've met some great people in 2015, and sadly feel like I've grown apart from others. I've travelled to many countries, done lots of cool new projects and just enjoyed all these new aspects in my life. Now it's the very beginning of 2016, and I'm looking forward to a great year.
I'm sure Benji will bring some amazing moments to this year, but we also have some abolutely wonderful plans for this years. My adventures around the world will take me two at least two new countries this spring, and I wouldn't be surprised if I found myself in one of my favourite spots in the world again.
There are weddings and babies in the horizon. Not mine, but some close friends of mine have these amazing things happening in 2016 and I'm extremely grateful and happy to be witnessing these taking place. I'm sure we will have some amazing memories and some great events  this year, and I'm really looking forward to the simplest things. Colouring my colouring books, spending time reading in front of the fireplace, long walks with my boyfriend and Benji (maybe will have to carry the latter for most of the way at the moment :D) and just quality time with all the people I love.
I'm looking forward to some personal growh too. I want to learn so many new things, become a better writer and blogger, better at my job, and better at being me, a sister, daughter, girlfriend, friend, colleague, dog mommy and just a human being. I hope I will have pleanty of time for my blog and maybe we'll reach new heights this year, who knows 🙂
I hope we all have a great 2016! I don't make New Year's resolutions, but hopefully I'll be able to stick with the English translations this time around 🙂
For my Finnish readers: Olen pahoillani, että tein pienen katoamistempun parin päivän ajaksi. Tässä on ollut hauvan pientä pelkohetkeä rokotuksen jälkeen ja väsynyttä vapaapäivää kirjanpidon ja tietokoneen tyhjentämisen parissa, joten en vain millään ole revennyt tännekin 🙂 Illalla palaan kuitenkin asiaan taas 🙂 Wuhuuuuuuuu, mun koneella on vihdoin tilaa n. 40 % sen kapasiteetista, tämä on uutta ja ihmeellistä 😀