Killer Heels (opintoessee)
Heippa!
Tässäpä olisi nyt sitä luvattua esseetä Introduction to Cultural and Historical Studies -kurssilta 🙂 Niille siis, jotka on kiinnostuneita aiheesta, ja siitä, millasia aineita me koulussa tehdään. Tästä esseestä tuli siis B, ja jos joku kiinnostuu esseen aiheesta lisää, niin jätin lähdeluettelonkin näkyviin, jotta kiinnostuneet voi bongailla esseeseen lähteinä käytettyjä kirjoja 🙂
Essee näyttää suomalaiseen silmään tosi kummalliselta, kun joka lauseen perässä tai alussa on lähdettä, kauheen rikkinäinen ulkoasu, mutta näin meiltä vaaditaan aineet tuolla 🙂 Lisäksi aina on toivottavaa, että kansilehdessä on esseen alueeseen liittyvä kuva, ja kuvitusta tällaiseen esseeseen halutaan myös. Asiaanliittyvää toki.
Aine sai olla 2000 sanaa pitkä, josta sai joustaa 10 % molempiin suuntiin. Itse kirjoitin sitten 2198 sanaa 😀 Juuri ja juuri vaaditussa.
Translation:// I've been asked to publish one of my essays from my study year at LCF, so here's my essay from the Introduction to Cultural and Historical Studies.
Kansilehti: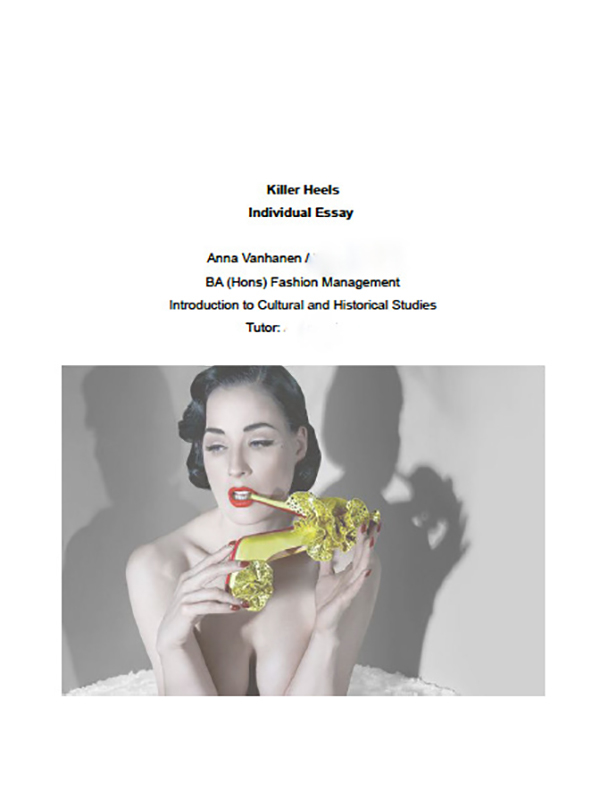 Killer Heels
"Fashion (is) a key resource through which individuals in late modernity construct their identities and position themselves in relation to others".
– Bennett, 2005: 115
Whether we think of getting dressed every morning as a political act or not, it is a choice just as political as rioting or voting. It is a demonstration of identity, and conservative take on clothing is just as radical choice as a possible rejection of status quo. (Ross, 2008) Clothing helps us to express our cultural belonging, a desire to belong to or to be separate from certain groups. (Kratz, 1998)
'With the clothes we wear, we communicate to others who we are'. (Kratz, 1998: 195) As one of the most visible forms of consumption, clothing is a key factor in the social construction of identity. It does not only signify to other people who we are, wearing the right clothes make us feel in control, at ease with our bodies. The clothes are our weapon of choice that we use as a compromise between representing our own individual desires as well as the milieu and the social world which we belong in. (Entwistle, 2000) Clothing itself doesn't have a social meaning, a piece of fabric doesn't manifest our identities or political views. 'The meaning of clothing is culturally defined' (Steele, 1989: 6) Today, one's identity is defined by the image one creates through consumption of goods, including clothing. (Negrin, 2008 )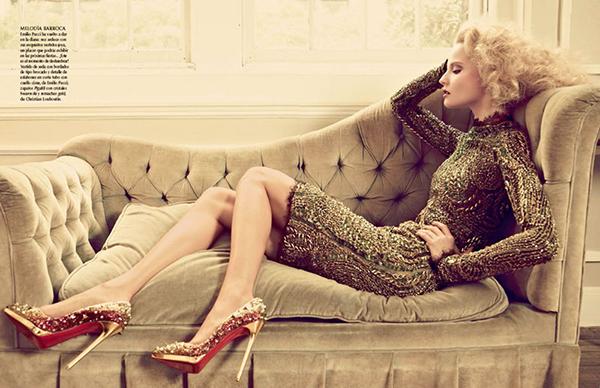 Fig. 1: Magdalena Frackowiak for Vogue Mexico by David Roemer
Super-high heels, stilettos, are a consummate example of artifice, with their own set of cultural meanings and motivations. Throughout its history, people have had extremely varying opinions on the stiletto heel, and its role in femininity and feminism. Today, high heels can be used to signify a massive range of meanings, from demure femininity to blatant sexuality. (Semmelhack, 2008) The focus of this essay is to explore the contradictory understanding of the high heel as a vessel of femininity as well as a symbol of female oppression, and its role in constructing identities.
No wonder today we call extremely high heels as the "killer-heels", as the term stiletto seems to be borrowed from the sharp knife. (Craik, 2009) The origin of stilettos dates to 1950's and has been seen as a key to modernity of women and release from the utilitarian fashion of wartime in the 40's. (Cox, 2004) By the late 1950's stilettos had become a symbol of young female identity, they signified the glamour that was associated with youth culture, and emerging sexuality.
How did stilettos become the enemy of feminists and considered a weapon of feminism then? Craik (2009: 127) points out, that by the late 1950s there were evidence of serious deformation of the toes and balls of the feet of women who used high heels on a regular basis. Medical specialists investigated the stiletto, and pronounced against wearing such footwear, due to evidence showing that stilettos would cause a variety of medical problems when worn for a period of time (Wright, 1989) Even though stilettos faced controversy very early on in their history, it only served to enhance their appeal. (Craik, 2009) According to Wright (1989: 13), any form of stiletto resulted in protrusion of the chest and bottom as well as development of calf muscles. This was associated with an obvious display of female sexuality. When stilettos came to be, they were not burdened with anything other than conventional "feminine" attributes. The culture and society gave them the meaning of overt sexuality. (Wright, 1989) Craik (2009: 127) points out that there is no other item of clothing in the modern fashion systems imbued with more sexuality than stilettos. "Women in stilettos are commonly portrayed as sexual predators and as a threat to the social order, but at the same time, women are encouraged to wear stilettos as a symbol of their essential femininity and fashionability".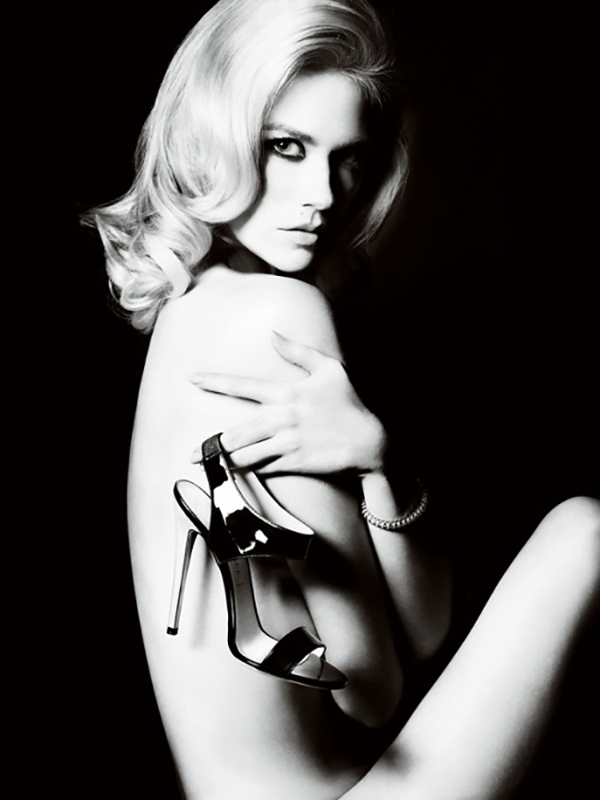 Fig. 2: January Jones for Vercase by Mario Testino
Feminists of first wave would claim, that stilettos were titillating "man-made" objects, literally involved in crippling women as well as making movement for women more restricted. (Gamman, 2001) Feminists of the 70's advocated more functional fashion, which made point to reject adornment designed to enhance the sexual allure of the wearer. Until the late 1980s "fashion was regarded primarily as an instrument of oppression in which women were turned into passive objects of the male gaze". (Negrin, 2008: 33) Women's movement advocated more functional modes of dress, banning the high heels and opting for boots. Even within the women's movement though, the need for nonfunctional fashion, showed its importance. Feminists might have turned their back on decorative fashion with claims that it was a way of subordination, but even their boots had purely decorative elements, such as colourful ribbons (Negrin, 2008)
Nevertheless, in the last couple of decades, there has been a new wave of feminists, who have defended fashion and purely decorative objects of clothing as an avenue for self-expression and creativity. (Negrin, 2008) Fashion does serve both as a a way to make an individual more beautiful, as well as to emphasize his or hers sexuality. (Steele, 1989) The original concept of advocating for plain, non-sensual modes of dress, is complex as it suggests, that women can only be liberated from subordination if their sexuality is completely denied. Renouncing fashionable items seemed to be more restricting than liberating, and thus held no appeal for many women. (Negrin, 2008)
Fig. 3: Magdalena Frackowiak for Vogue Mexico by David Roemer
Second-wave feminists in the 1970's made an important distinction between sex and gender, sex being a biological construct and gender a social one. "Gender is socially constructed and culturally created and represented. Gender is something that people do." (Kaiser, 2012: 127) So, by allowing women to constantly change their appearance, fashion serves as a tool to denaturalize the body, highlighting that it is foremost a cultural construction not fixed by biology, by being a woman. Feminist theorists of recent times argue that the appeal of fashion comes from the need for beauty and sensuous pleasure. (Negrin, 2008) Berger (1977: 47) points out, that men look at women, but women watch themselves being looked at. This is not only a way to determine the relationship between two sexes, but also the relation of women to themselves. Negrin (2008: 36) agrees by saying "Even where women asserted that they dressed for themselves, a consideration of how others saw them was always implied." Women find joy and revel in the admiring glances of others. It is thus important to acknowledge that the pleasures women experience from clothes cannot be explained simply through their identification with the male gaze. (Negrin, 2008)
Historically body has been associated with the feminine and the mind has been equated with the masculine. (Negrin, 2008) Negrin (2008: 52) goes on to suggest, that feminists way of being dismissive of the body and clothing, is actually acquiescing to a patriarchal ideology which devalues everything that is outside the mind. Wright agrees by saying that is seems that the more "female" something is, the more it is devalued. As Negrin (2008: 52) points out "Beauty per se is not the problem, but the inequitable social structures that turn it into an instrument of oppression rather than of self-realization." Fashion should be seen as not oppressive and stifling, but as something that encourages creativity and the subversion of convention. (Negrin, 2008)
Actress Brit Ekland wrote in her etiquette guide: "If I come home alone my shoes are always the first thing to come off, but with a man around they are the last thing to go. Men love to see women in high heels." (Quoted in Craik, 2009: 127) This willingness to attract male gaze and being object of mens sexual desire was in contrast with feministic views. Today, most successful stiletto designers are still male (Louboutin, Choo, Blahnik etc.) and overt sexuality is still closely bound with stilettos. In fashion and photography often stilettos are symbolising implied or imminent sexual encounter. (Craik, 2009)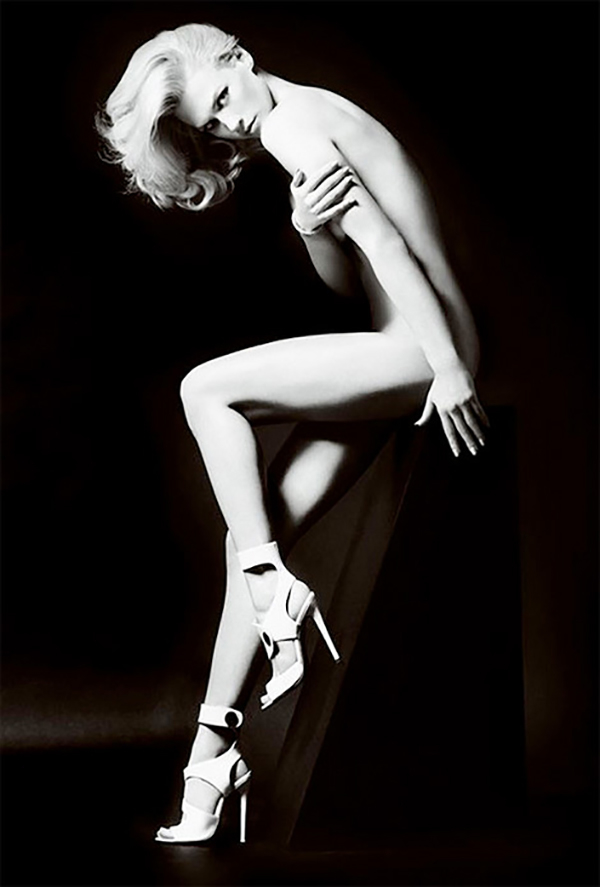 Fig. 4: January Jones for Vercase by Mario Testino
With emergence of "girl power"in 1990's women felt like they had the right to dress in overtly erotic way, still possessing their independence. Overt sexuality was seen in advertisement and photography, and even staunch feminists started reassessing the role of sexy clothing, including high heels. (Cox, 2004) New girl power was epitomised by Madonna, she "dressed like a sex object, but… suggested that the trappings of femininity could be used to make a sexual statement that was powerful rather than passive" (Stoller quoted by Craik 2009: 129) This way of looking at stiletto, shows that women could achieve power through the consumption of erotic symbols. (Craik, 2009) Bennett (2005: 105) agrees, that women were no longer just passive recipients of the male gaze. He goes on to suggest, that fashion provides women with tools to actively invite the male gaze. "Through the creative use of fashion garments, women are able to take control of their own bodies, determine their "look" and thus exert influence over the way in which others see them." (Bennett, 2005: 106) The pleasure of this doesn't come just from the pleasure of looking good in the eyes of someone else, but from being in control of the gaze. (Bennett, 2005) Louboutin (Sunday Times, 2011) takes the idea of pleasure of wearing something even further. "… what is sexual in a high heel is the arch of the foot, because it is exactly the position of a woman's foot when she orgasms. So, putting your foot in a heel, you are putting yourself in a possibly orgasmic situation."
Louboutin's designs are inextricably linked with freedom, power, success and sex. (Sunday Times, 2011) "Think about Marlene Dietrich crossing her legs — the whole attitude. The language starts with the shoe and radiates over the whole body. A woman can be sexy, charming, witty or shy with her shoes." (Louboutin to Croft, Sunday Times, 2011) Anthropologist Margaret Visser agrees. She points out, that it is a male habit to size up physical attributes of a woman starting from her feet and gradually moving up. "Women have always known this. This is why they have such a loyal affection for high heels" Visser says (Quoted in Cox, 2004: 15) By beautiful, sexy shoes, male gaze gets an encouraging start and reason to complete their survey of a woman. (Cox, 2004) Craik points out that people categorise shoes not only gender-based but also giving them a sexual – asexual distinction. High heels are considered sexy and feminine, unlike pumps, which are considered dowdy and asexual. (Craik, 2009)
As established above, it is evident from medical point of view, that wearing heels is not only painful but borderline dangerous. The original purpose of shoes, to aid mobility and protect feet has been completely lost in stilettos (Cox, 2004) Then, why have stilettos reached their position as a piece of clothing so important for building a female identity? Visser (quoted in Cox, 2004: 9) points out that original purpose of heels, was to raise their owners, enabling them to pose impressively. This is back in history when men wore heels. Postwar design of high heels for women, can be seen as an act, that liberated women from their domesticated femininity. Women of the 1950's were proud to wear stiletto that defied their roles as court-heel-wearing housewives and highlighted their role in the society and workplace. (Cox, 2004) The physical attributes of high heels equal the constructed ideology of freedom and power. "What's more is that the stiletto helps to define the curvature of a woman's leg and offers height, confidence and sass." (Garcia, 2008: 233) Wearing a stiletto gives a woman an increased height, which cancels the height difference between men and women. (Cox, 2004) Psychologist Rita Freedman (Quoted in Cox, 2004: 12) argues that "size and strength influence social power… The diamorphism in size places females in the deferential position of looking up to males as an inferior up to a superior… To stand above confers an inherent power advantage." Wright (1989: 16) continues the idea by arguing that heels exaggerate existing physique and give prominence. The higher the heel, the more extreme physical prominence is gained. These attributes construct the feel of power and equity, well worth of the pain of high heels.
Fig. 5: Anja Rubik in Louboutins for Vogue Italia by Emma Summerton
All in all, stilettos have fought their way through turmoils of unsympathetic feminists and claims of female oppression. Stilettos have regained their place in hierarchy of feminine footwear and become a way to showcase your identity. They represent status, authority, power and sex appeal. (Cox, 2004) Mastering the pain is a small price to pay according to Louboutin. The pain has a higher purpose. "You feel yourself, empower yourself, know yourself. You are aware of your body. " (Louboutin to Croft, Sunday Times, 211)
"A woman wearing the right stiletto is a true force to be reckoned with."
– Garcia, 2008: 233
Bibliography:
Books:
Barnard, M. (1996) "Fashion, Clothing and Postmodernity", in M. Barnard Fashion as Communication London: Routledge.
Bennett, A. (2005) 'Fashion', in, Culture and Everyday Life London: Sage.
Berger, J. (1977) Ways of seeing London: London: Penguin Books.
Buckley, C. and H. Fawcett. (2002) Fashioning the Feminine: Representation and Women's Fashion from the Fin de Siecle to the Present London: I.B. Tauris.
Cox, C. (2004) Stiletto London: Mitchell Beazley of Octopus Publishing
Craik, J. (1994) The Face of Fashion: Cultural Studies in Fashion London: Routledge.
Craik, J. (2009) Fashion: The Key Concepts Oxford: Berg.
Entwistle, J. (2000) The Fashioned Body: Fashion, Dress and Modern Social Theory Cambridge: Polity.
Evans, C. and Thornton, M. (1989) 'Feminism, fashion, femininity' in C. Evans and M Thornton Women and Fashion: A New Look London: Quartet.
Fields, J. (2007). An Intimate Affair: Women, lingerie and sexuality Berkley: University of California Press.
Garcia, N. (2008) The One Hundred; A Guide to the pieces every stylish woman must own New York, NY: HarperCollins Publishers
Gammon, L. (2001) 'Self-Fashioning, Gender Display, and Sexy Girls Shoes: What's on Stake – Female Fetishism or Narcissism' in S. Bestock and S. Ferriss Footnotes: On Shoes Piscataway: Rudgers
Gauntlett, D. (2002) Media, gender and Identity London: Routledge.
Kaiser, S. B. (2012) Fashion and Cultural Studies. Oxford: Berg.
Kratz, C. and Reimer, B. (1998) "Fashion in the Face of Postmodernity" in A.A. Berger (ed.) The Postmodern Presence: Readings on Postmodernism in American Culture and Society Walnut Creek, CA: AltaMira Press
Macdonald, M. (1995) Refashioning the Body. in Representing Women: Myths of Femininity in the Popular Media London: Edward Arnold.
Miles, S. (1998) 'Consuming fashion' in S. Miles Consumerism as a Way of Life London: Sage.
Negrin, L. (2008) Feminism and Fashion, in Appearance and Identity: Fashioning the body in postmodernism Basingstoke: Macmillan.
Ross, R. (2008) Clothing: A Global History Cambridge: Polity.
Semmelhack, E. (2008) Heights of fashion: a history of the elevated shoe Pittsburg: Periscope Pub.
Steele, V. (1989) 'Clothing and sexuality' in C. Brush Kidwell and V. Steele eds. Men and Women: Dressing the Part Washington: Smithsonian Institute Press.
Wright, E. (1989) 'Objectifying gender: the stiletto heel' in J. Attfield and P. Kirkham (eds.) A View from the Interior: Feminism, Women and Design London: Women's Press.
Interviews:
Louboutin, C. (16th October, 2011) Master of Pain. Interview with Claudia Croft. The Sunday Times [Online]. Available at <http://www.thesundaytimes.co.uk/sto/style/fashion/Shopping/article793153.ece#page-1> [Accessed 11th February 2013]
Images:
Cover photo: Garcia P. Dita von Teese for Louboutin [Online]. Available at <http://www.thesundaytimes.co.uk/sto/style/fashion/Shopping/article793153.ece#page-1> [Accessed 11th February 2013]
Fig. 1: Roemer D. Magdalena Frackowiak for Vogue Mexico. [Online]. Available at <http://luxelifedaily.com/sky-high-heels-vogue-a-furry-friend/> [Accessed 13th March 2013]
Fig. 2: Testino, M. January Jones for Versace. [Online]. Available at <http://theconsumerism.com/january-jones-bares-all-for-versace-spring-summer-accessory-campaign/> [Accessed 13th March 2013]
Fig. 3: Roemer D. Magdalena Frackowiak for Vogue Mexico. [Online]. Available at <http://luxelifedaily.com/sky-high-heels-vogue-a-furry-friend/> [Accessed 13th March 2013]
Fig. 4: Testino, M. January Jones for Versace. [Online]. Available at <http://theconsumerism.com/january-jones-bares-all-for-versace-spring-summer-accessory-campaign/> [Accessed 13th March 2013]
Fig. 5: Summerton, E. Anja Rubik for Vogue Italia. [Online]. Available at <http://myaesthetica.blogspot.co.uk/2011/07/anja-rubik-by-emma-summerton-for-vogue.html> [Accessed 13th March 2013]
Word count: 2198 words