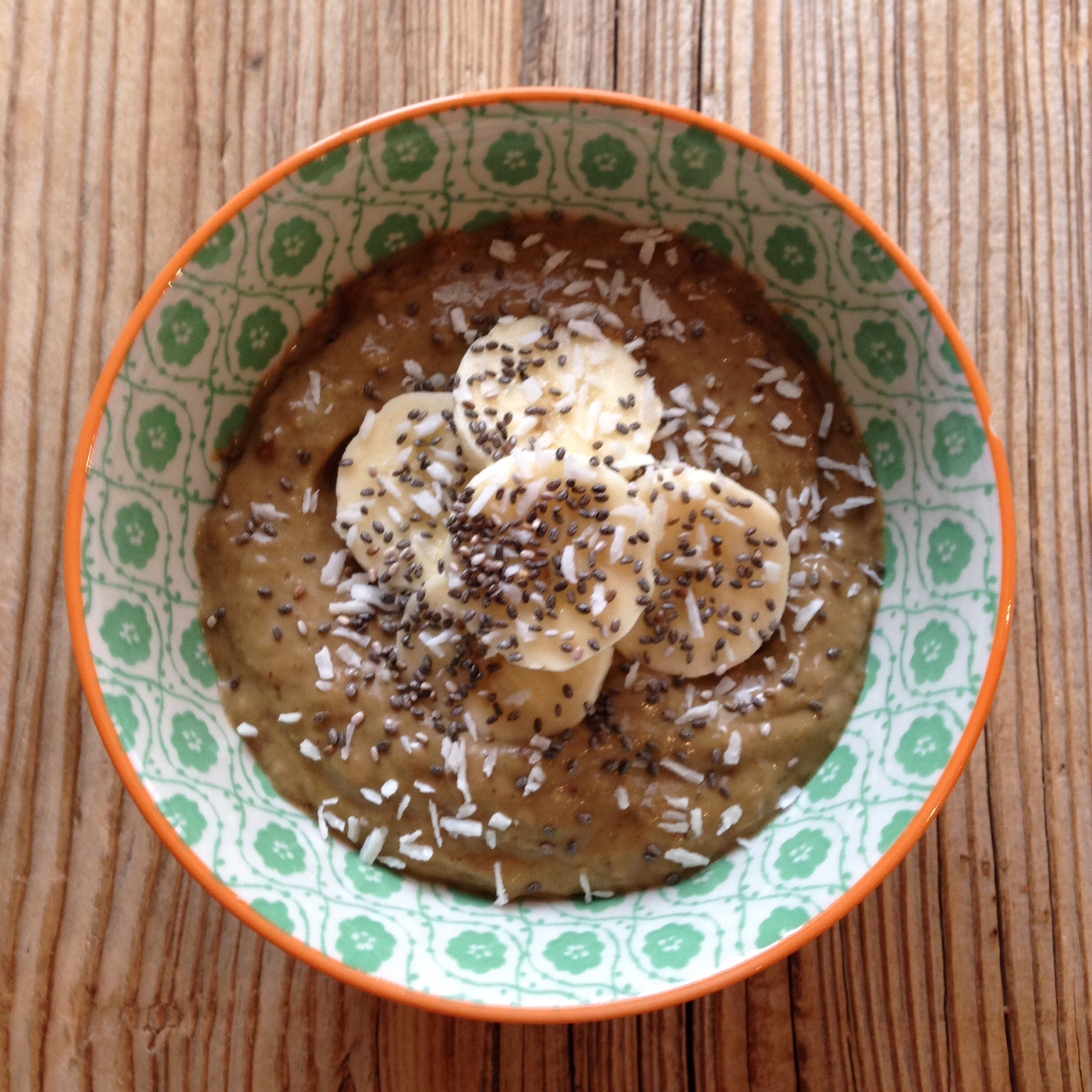 This chocolate mousse will suprise you. Now you can indulge with chocolate mousse that is delicious and healthy! It really tastes amazing.
To make it you need:
one ripe avocado
2 very ripe bananas
2 table spoons almond butter
2 medjool dates, pitted
2 heaping teaspoons of raw cacao powder
optional: drizzle of maple syrup
Put all the ingredients to a blender and mix until smooth. Add little bit of water or coconut milk to blend more easily.
on top: banana slices, chia seeds, coconut