Where did all begin?
Hi.
We are Tiina and Tanja from Finland and we are currently living in Spain, in Málaga province in Costa Del Sol.
This blog is about our friendship, travelling and our life in Spain.
Our passion is travelling, good food and enjoying little things in life. We are always ready for an adventure or to explore new things and places.
A little story about us…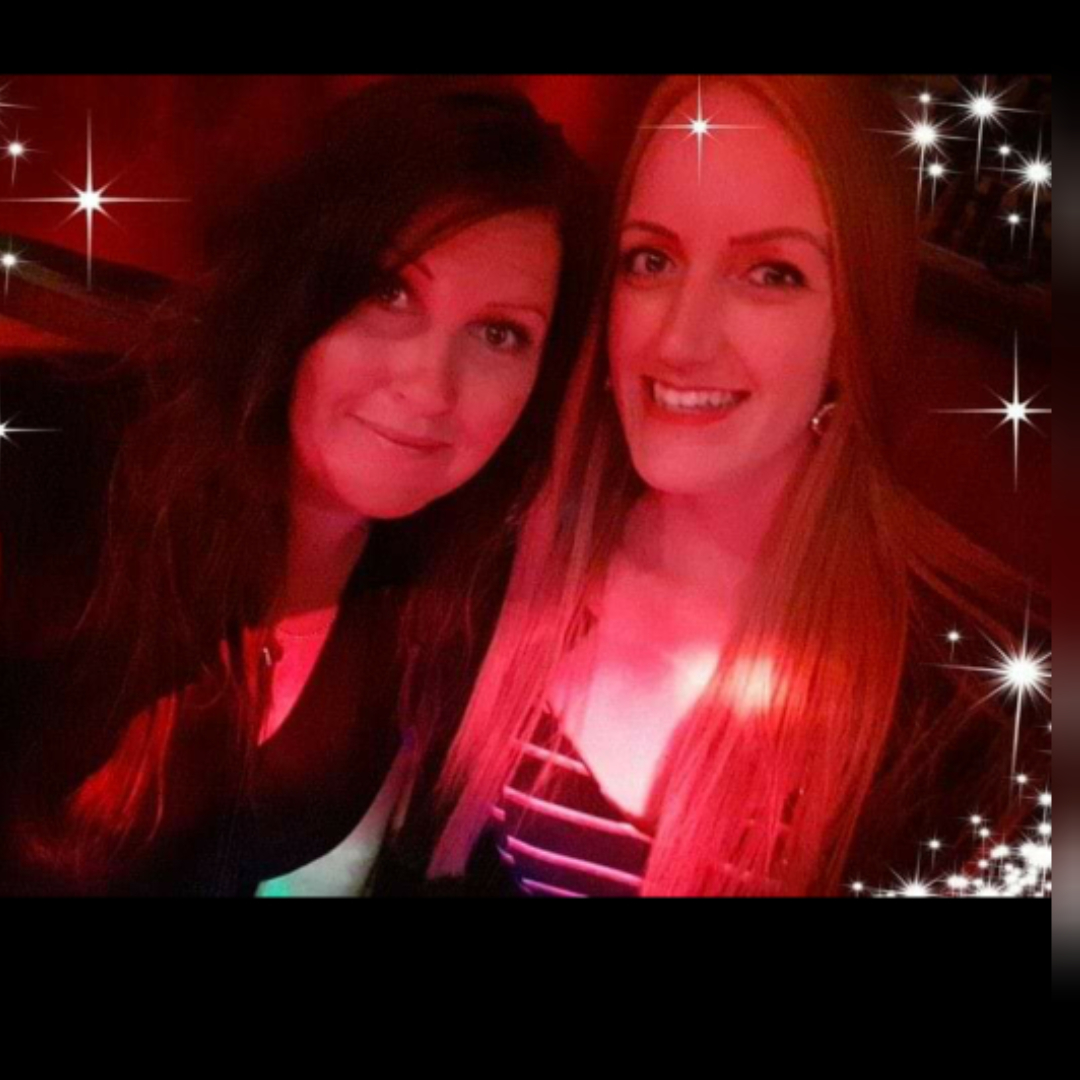 On October  2018 we started to work in the same company and we became colleagues. After a while, we started to do little things together (out of work) and soon we became friends and we spend a lot of time together. Our passion is travelling so here is our first trip:
Mallorca in May 2019:
We flew with Ryanair to Palma airport and we arrived there around 10 pm. The busses didn´t run so we took a taxi. The taxi was around 50 euros and it took us 45 min to arrive in Magaluf.
We stayed in a hostel Floridita. Nice room, two separately bed, own bathroom- and balcony. The location of our hostel was perfect, near to the beach and restaurants. Buffet breakfast was included in the price and it was awesome!
The accommodation co-operates with Universal Hotel Florida, (we did our check-in there too).
After we found our hostel and our room we went to have dinner to the downtown in Magaluf. We ate in restaurant Portofino. It´s an Italian restaurant, of course, we ordered pizza Margarita and cuatro quesos.. because we just loooooove pizza! 😊 Pizzas were really good, but the pizza cuatro queso smelled so strongly of parmesan, we almost past out because of that smell.😂
After dinner, we went to buy a few little things and we went back to the hotel to have a rest.
Holiday
The next morning we went to the roof to enjoy the weather. Wow, what a storm has arrived here and even cold! But, there we were sunbathing, we didn´t enjoy that much but we just wanted to get some tan, so the cold weather didn´t "bother" us!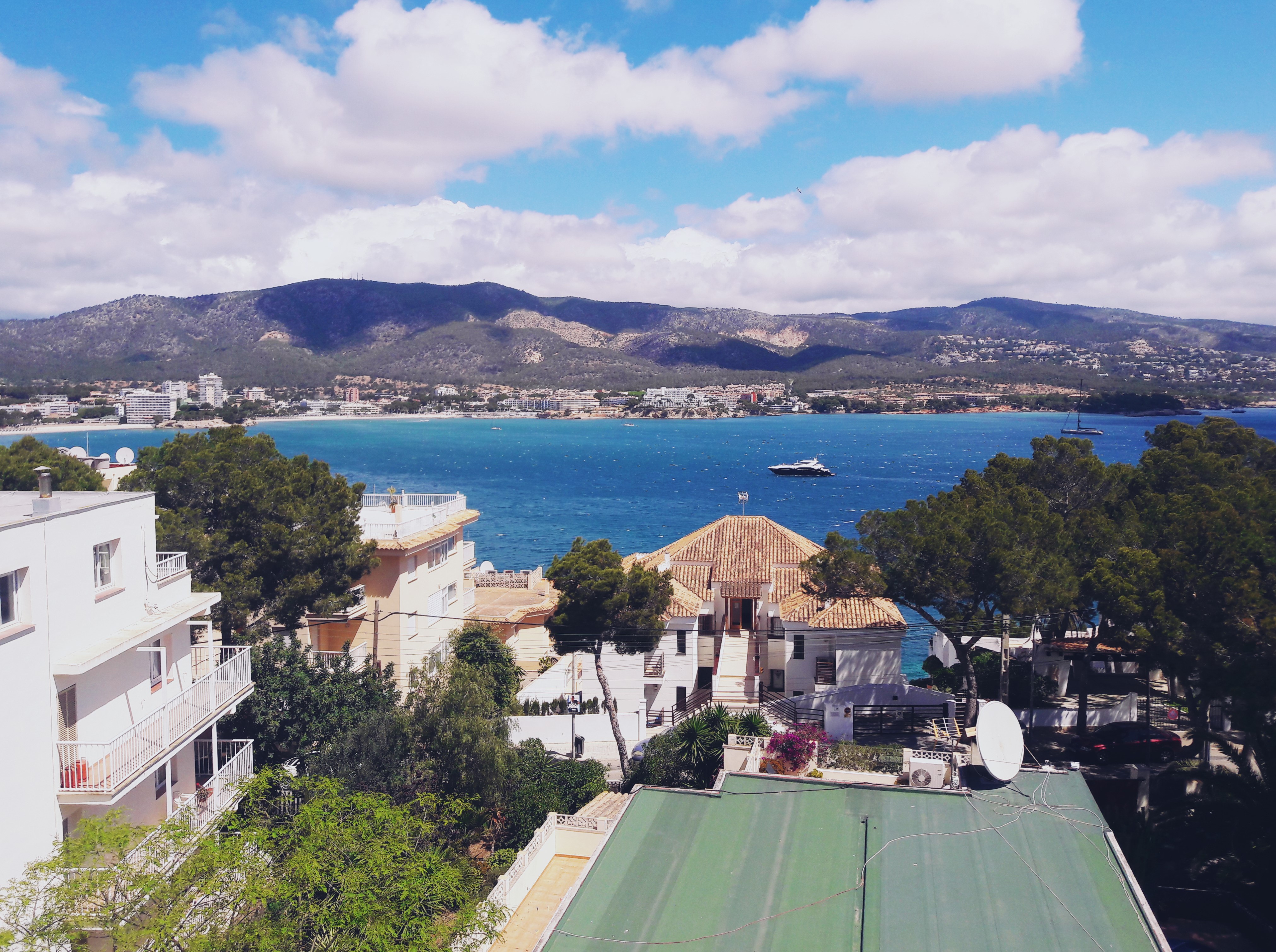 The picture from the roof.
But… Wow, we got company! Two handsome Spanish guys game to the roof to fix a piece of the terrace because there was an accident because of the storm. There we were, half-naked enjoying the sun with those two guys, hahaha 🤣
After a few hours, we had enough of the storm and we left. Luckily we got some tan and Tanja burned her buttocks, as always. 😂
In the bathroom of our hotel, the window all of the sudden fell down!??! yes, because of the storm (weird) and we had some water damage in our room after the shower. All the water came out from the bathroom while showering and we didn´t have any other option than to use our towels to dry the floor.
Nightlife
In the evening we went to look around the centre. So cold outside, we couldn´t believe that at the end of May can be that cold. Of course, we didn´t have that many clothes, because, in Málaga, there was a lot of warmer there when we left.
Whatever,  in the downtown, there was many many bars and restaurants with loud music. A lot of British people and very young people from all over the world. There was an alley, full of bars and they gave you free shots with every drink, puff… 😁 During the evening we were trying to find a bar with Spanish music but we only found one, which is really weird because we were in Spain… In that "special bar" where they played Spanish music (reggaeton) Tiina had an accident in the bathroom, she fell and injured her leg and wrist.🤣  Because of that and because we were freezing all the time we decided to leave back to the hotel.
On Saturday we were relaxing and we enjoyed the beauty of Magaluf. We already had our "bar tour" on Friday evening so we didn´t do that on Saturday.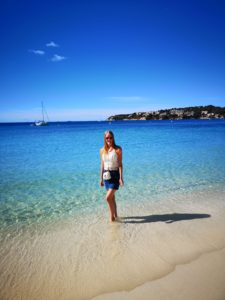 Going home
On Sunday we needed to leave and go back home…
We arrived too early at the airport and we decided to have a few beers and plan our next trip. We got A LOT of new funny ideas for our next trip… why? – maybe because we were drunk, hahaha 😂
About Magaluf, it is a really lovely and beautiful place but maybe for us, not a place to party. The water is crystal clear and the beaches are awesome. On the Paseo, there is a lot of nice restaurants and bars and a lot of places to do shopping. We can definitely go back to Mallorca but maybe next time we rent a car and we drive around that island.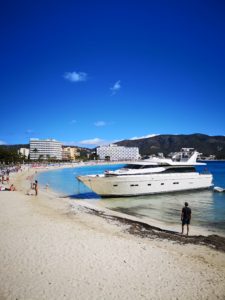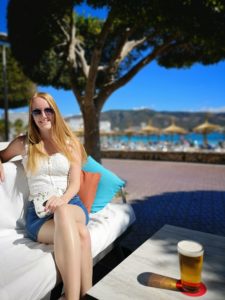 Thanks
-Tiina & Tanja-