A Budget Way To See Dubai
It's no secret that Dubai is considered to be one of the centers (if not THE center) of worldwide tourism. And, surely, there's plenty to see here – from downtown attractions to hidden gems of old Deira quarters. But that's where it gets a little tricky – getting to Dubai and staying here, not mentioning your usual holiday expenses, can get quite expensive, and may frustrate a lot of people out there. You'll need a place to stay, a bunch of itineraries to book and plenty of souvenirs to buy for your extended family. By adding up all these digits, you may, eventually, decide to postpone your trip to this beautiful city indefinitely. But have no fear – we do know the best, fastest, most convenient and exciting way to spend your Dubai stay with a bang – and it would not cost you a fortune. Read on!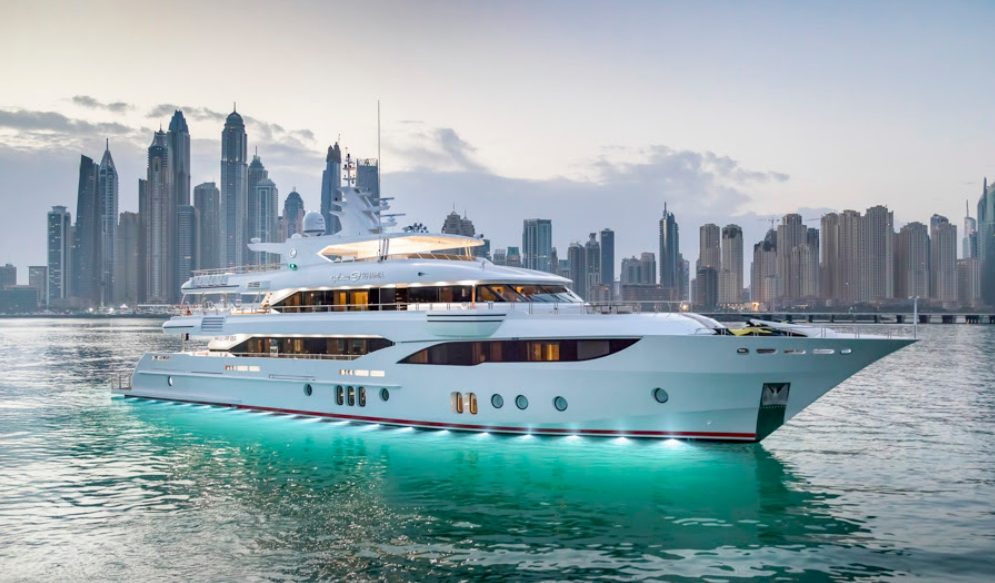 See the city
What we would suggest you do is rent a small yacht or boat in Dubai, and have a chance to see the whole city from a completely different side. If you are visiting with a couple of friends or your beloved family (or a significant other), you do not need a big boat to fully enjoy your trip – a small one will do. You can just rent a fast and quirky motor boat and enjoy the breeze, while our trusted captain takes your from Marina (or other location of your choice) through the whole city, including a magnificent Dubai Water Canal. If you are feeling adventurous, you can even set the course to the World Islands, so you can roam around this man-made archipelago. See the popular Dubai skyline at your own pace, take a numerous amount of pictures, and avoid the usual tourist crowd.
Go fishing
If you decided that sightseeing is not really for you (or you have done it before), we would suggest you go fishing with us. The best time to do it would be either early in the morning, or right before the sun sets down. You have an option to book one of the special fishing options, and have a fully customized experience on board – including a live BBQ of the fresh catch. But if you like to plan everything yourself, we wouldn't mind – just pick the fishing vessel of your choice, book it for whatever duration you prefer, and enjoy one of the most soothing experiences in Dubai. And in case you are a novice fisherman, our marvelous crew and vessel captain will always be happy to provide you with useful tricks, help with baits and discover the best fisherman in you.
Have a layover
Dubai airport is one of the busiest places in the world. Due to its location, the city serves as the central travel hub in the region, and one of the most important layover destinations for the rest of the world. And now imagine this – you were lucky enough to get a couple of hours of layover in this beautiful city. You can, of course, always stay in the airport or take a nap in one of the nearby hotels. But that's not what you came to Dubai for, right? Just book a boat in Dubai for a couple of hours, and get a plenty of inspiration for a proper comeback later – we can assure you that once you see the skyline from water, you may cancel you next flight altogether. Because it so so easy to book a boat in just a couple of clicks, you have a great chance to spend your layover here in a new and exciting way.
We hope that this brief article will inspire you to rediscover Dubai from water – it has never been easier to do it! Lucky for you, there's a fast and convenient way to get your yacht charter online, without any phone calls or enquiries. CharterClick lets you book a yacht in 53 countries of the world in mere minutes, and delivers an instant booking confirmation right to your inbox once the payment is processed. You'll get a direct contact of your captain, along with Google Maps pin of where exactly your boat is parked. Once you have a boat booked, get an idea of where you can go and what exactly you should be looking forward to once on board. And most importantly – enjoy your trip at its fullest.