Good evening all!
Sorry for posting this a day late, I've been so busy that I just couldn't make it. So sorry.
Anyway, last week we had some group presentations about different cultures (eg. work cultures, cultures of different countries) etc. The presentations were pretty interesting actually with all the videos and different aspects. My group didn't go speak at the front because the ones to go to the front were decided through lottery. The most relatable parts for me of the culture lecture were the Iceberg Model and the different behavioral patterns depending on which culture you come from.
By the way, I'm still hoping there would be a part in this course which would teach us how to make a good promotional video and which platforms to use. I don't know how to make videos or how to edit them so this kind of info would be really helpful.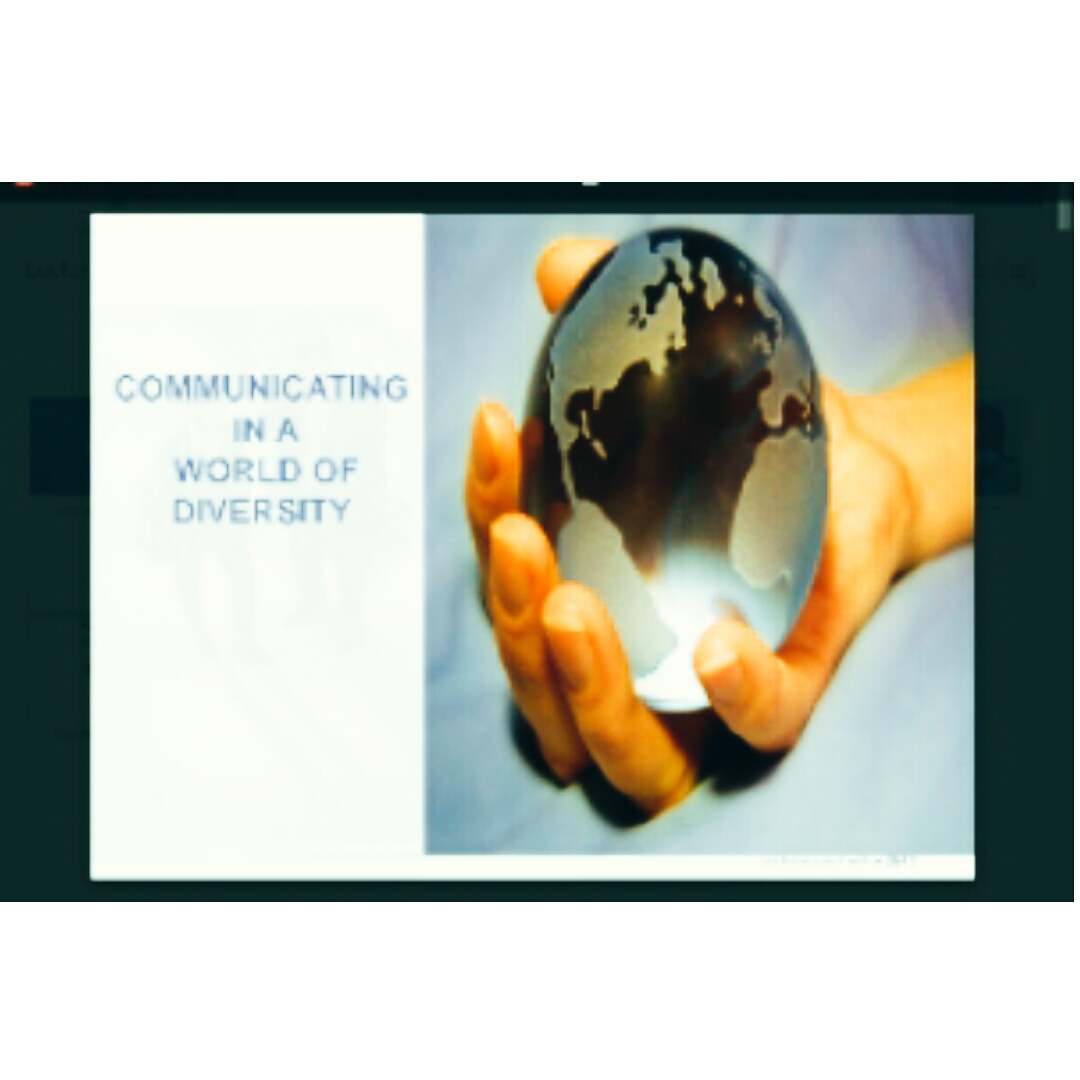 I'm also wondering about couple of parts of this course. For example, what confuses me a lot, is that every single time some group makes a video or some individual makes a good blog post they get praised quite publicly. Well yep, there's nothing wrong at being awesome at making presentations. And it's also okay to do whole heartedly your blog post. I admire those who do. But what about us average students then? Are we actually that much more invisible just because we still don't know how to make perfectly edited videos or because we didn't catch the actual meaning of these blogs at the beginning of the course? I know this might sound a bit harsh when I know (or at least I believe) you are doing your best as lecturers, but it still makes me feel less competent just because I've never been that good with technical stuff. Hence what I wrote earlier about hoping for a lecture to basically teach me "techniques to get a good grade in this course". I also hope you would give me feedback as well, because I won't know if I'm doing poorly. All I know is that I 'm not good enough to be "praised on the wall".
Ok, but enough sobbing now. We also discussed about "cultural baggages" during the lessons and our homework for the blog was to make our own individual cultural baggage. So, below is mine.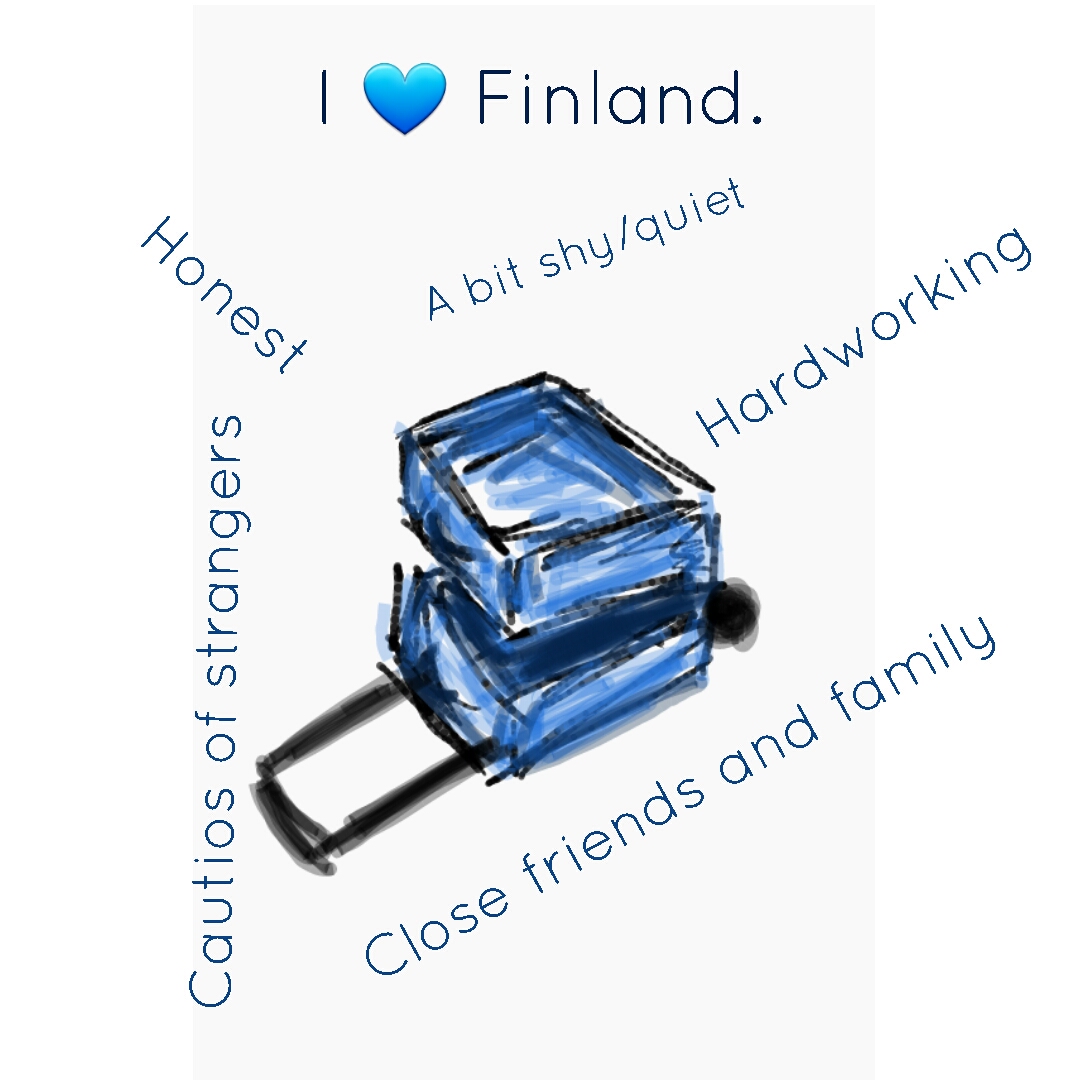 We are shy and quiet at first (well, these are just stereotypes, people differ) and we're also a bit cautios of strangers. For example a little bit of small talk at a bus stop is okay for me with a stranger, but if the conversation keeps going and I'm not too fond of the person I'm talking with, I must say I feel pretty awkward and uncomfortable. We are also hardworking and pay taxes loyally. We're honest (not rude for God's sake!) and we're also faithful friends and family when people get to know us.
What did you think of my cultural baggage?
-Sonja