Lapsen Tukholma osa 2 / Stockholm for kids pt. 2
Tänä vesi- ja räntäsateisena maaliskuun viikonloppuna saimme odotetun yövieraan. V:n paras ystävä täällä Tukholmassa tuli yökylään. Ensiksi lauantaina poikkesimme Suomi-instituutin kirjastossa hakemassa tulevaa lomaa varten suomenkielistä luettavaa.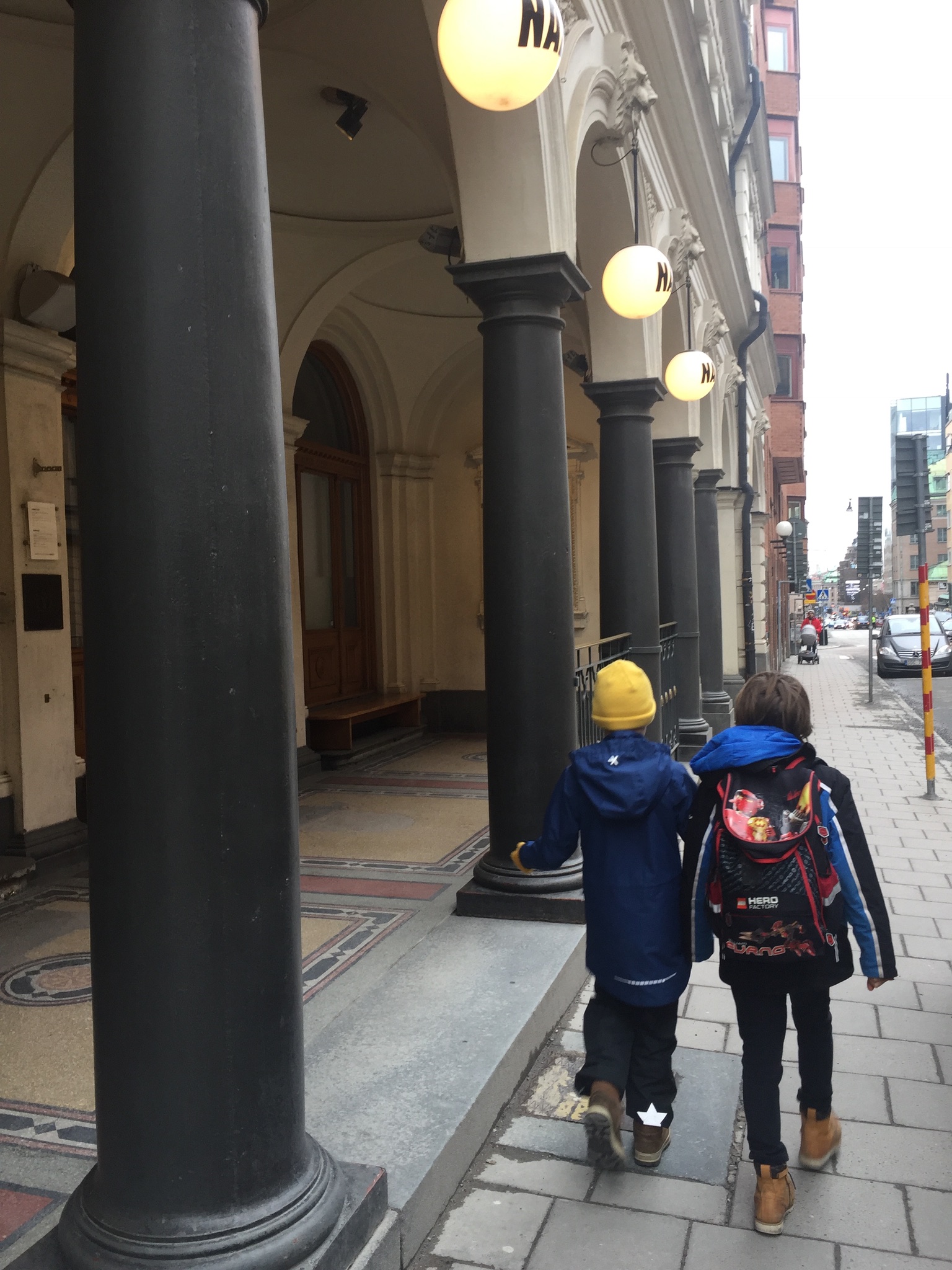 Poikien yökyläily sujui mukavasti omatekoisten hampurilaisten, Fortniten, elokuvan, sisäkoripallon pelaamisen ja kikattelun merkeissä. Nukkumaan meno meni myöhäiseksi ja herätys oli jo kukonlaulun aikaan 😀
Tähän aikaan vuodesta Tukholmaa harvemmiten peittää lumikerros ja asteet ovat enemmän plus- kuin miinusmerkkisiä. Talviloma on mennyt, pääsiäislomaa odottelemme (joka muuten on reilu viikon mittainen) ja ennen kuin kesäloma koittaa ja kaverit matkustavat vanhempineen omiin kotimaihinsa, on näitä vesisateisia viikonloppuja kulutettavaksi. Lupasimme aikanaan kun Milanilla oli syntymäpäivä, että lahjaksi viemme hänet Lek o Busiin. Lek o Bus on sisäleikkipuisto, hyvin samankaltainen kuin Leon Leikkimaa. Me ei käydä sisäaktiviteettipuistoissa kuin synttäreillä, mutta tänä viikonloppuna oli aika tehdä poikkeus – tänään sunnuntaiaamuna satoi räntää niin kovin, että sisäaktiviteettipuisto houkutteli paljon enemmän kuin kävely ulkona.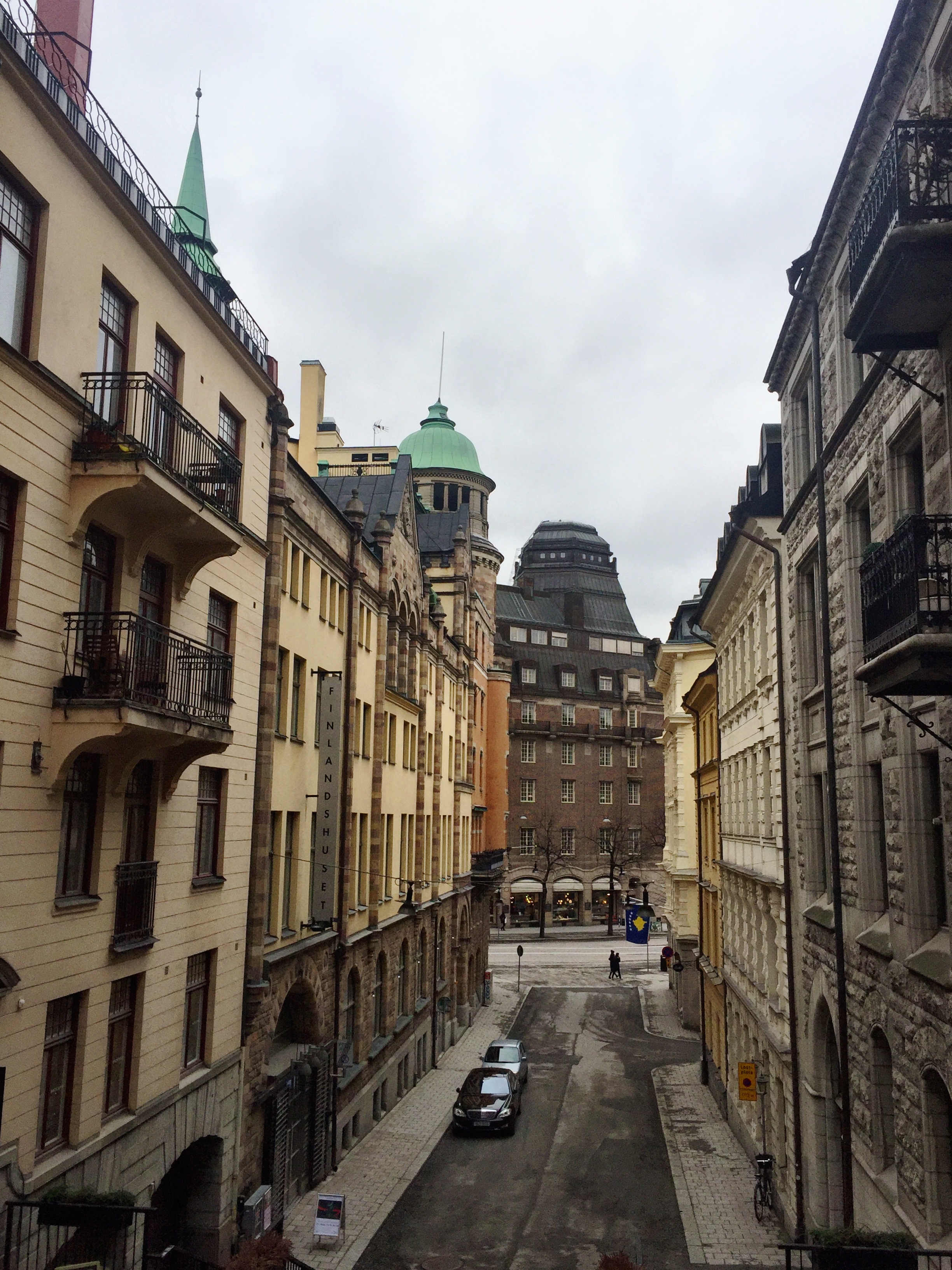 Tukholman Lek o Bus sijaitsee Nacka Strandissa (eikä täten edes virallisesti Tukholmassa ;). Nappasimme ensin kotoa päiväruoan jälkeen metron Slussenille, josta katsoimme nopeimmaksi ottaa bussin numero 443 Nacka Strandiin. Bussilla matkaan meni 10 minuuttia ja pääsimme sillä lähes Lek o busin ovelle asti.
Sisäaktiviteettipuistossa vierailun (=hikoilun) jälkeen on lapselta mehut loppu ja aika palauttaa ystävä kotiinsa. Itselläni on vielä suuniteltavaa tulevaa lomaa ajatellen, sillä tällä viikolla käyty työmatka Tampereella vei pari päivää järjestelyiltä pois. Lähinnä tarve on ennen lomaa vielä päättää autonvuokrausasioita sekä suunnitella hauskaa tekemistä myös lapselle tuolle tulevalle reissulle 🙂
//
Stockholm for kids, part 2.
This time of the year is weather-wise not the best and most calm. This weekend we've experienced rain and snow but also only plusdegrees – wet and chilly weekend days. This is exactly the time of year also when children are at school after winterbreak but also already waiting for next holiday from school, which is on Easter. Children have time to spend time on the weekends with schoolmates before they all travel to their homecountries in the summer (for international school that is very common for families to do), and there will become a longer break for not seeing eachother.. so let's enjoy these weekends with friends!
My son V invited his best friend Milan for a sleepover to our house. First on saturday we visited the Finlands institut library, borrowing some finnish books to take with on our holiday, which is just around the corner.. Milan, who has so far talent for two finnish words ("kakka" and "kanelipulla"), learned some more finnish when visiting finnish library with us.
Saturday was calm (except the weather) and we had homemade burgers (Marcus and I went with no meat -burger), boys played Fortnite, watched movies, laughed a lot.. They seemed to have so much fun. Evening was long and sunday morning early 😉
As this time of the year the weather can show us all of it's sides in just one day, but mainly being wet and chilly, this sunday morning was no exception. Wet snow and grey sky made us decide easily that today is the day for a visit to Lek o Bus, inside activity park. Lek o bus is quite a much like Leo's Lekland, and here in Stockholm it's situated (well, actually not officially in Stockholm even..) in Nacka Strand. We don't usually visit these kinds of parks, as I prefer so many other sports and fun over these, but as we had promised to take Milan here for his birthday present, it was perfect timing for giving this present.
Recommendation for visiting Lek o bus: hop on to a bus number 443 from Slussen and you'll reach Lek o bus in 10 minutes. The bus takes you almost to the door of Lek o bus!
For this evening I sure have some planning to do, referring our becoming holiday. This week I was also two days in Tampere for work, and both days were too busy to plan anything. I'm willing to find some nice and especially childfiendly activities and suggestions from other travellers and locals, of destinations we're supposed to visit on our holiday. Time is sure running fast forward and Marcus will already leave in few days, me and V will follow in less than a week. Recently I've felt I'm really in need of this holiday and getting out of workmode.. So, we are beyond excited!
Wishing you calm evening!