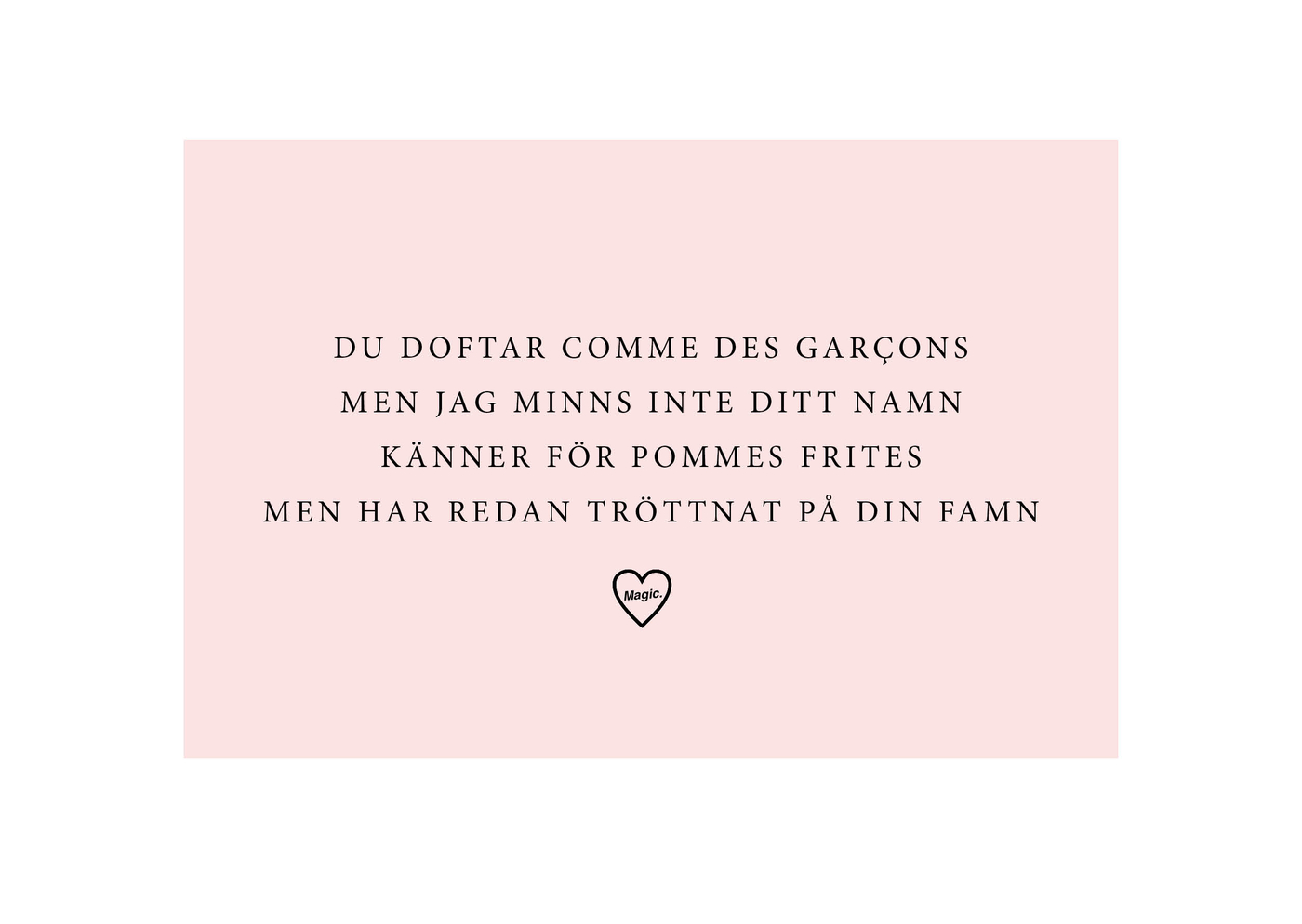 Låste igår lite grejer på nätet med hjälp av sökorden: How to become a very rich poet. Sjukt nice söndagsläsning – hot tip.
Bra juttun jag snappade upp var t.ex dessa tips:
♡ Like a successful businessman heads to the store and a successful doctor heads to the office each day, the successful poet heads to the poem.
♡ You need to make time for poetry; time will not magically present itself.
♡ Whatever Works – get  a writing ritual that suits you.
Har börjat med att posta Poetic Monday bilder på Instagram. Tycker ni också skall göra det. Blir genast mer nice att leva måndag.
♡ ♡ ♡ ♡ ♡ ♡ ♡ ♡ ♡ ♡ ♡ ♡ ♡ ♡ ♡ ♡ ♡
#whatagirlfeelz
X,
Magic