Msm (Methylsulfonylmethane)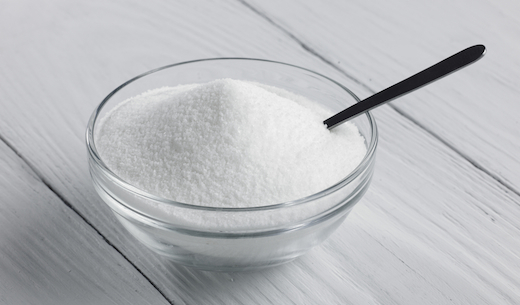 Hi guys! I'm so sorry i haven't been posting that often but i've been super busy with my new job and catching up with my studies. As my schedules have been pretty hectic lately, i was lucky enough to come across a new life saving magic potion that's kept me going despite my early morning wake ups. This ingredient is found naturally in meat, fish and certain plants and veggies as well as in the human body itself. This is why it is considered a nutrient, but with time as foods have become more and more processed with a longer shelf life we are not able to get it as much naturally through our diet. But without further rambling, let me introduce you to my newest favorite: Msm (methylsulfonylmethane). I have never really been a fan of supplements, as i've always tried to get my needed nutrients through balanced meals and my daily portion of vegetables and fruits, but after reading dozens of articles about the astonishing benefits of Msm and my sisters recommendation, i had to give it a try. Msm is organic sulfur, a nutrient essential in the construction of cells and it also has a huge role balancing hormones (to you who suffer from hormonal acne, this is a life changer!), speeding up metabolism and in different types of healing processes.
Me personally, i have seen a drastic change in my skin and vitality after i started taking Msm. I began to see the changes within like a week or so. I started of with a half teaspoon in a glass of water every morning. Now i take a tablespoon in a big cup. I would recommend moving to bigger dosages gradually so your body can keep up with the new riches you are taking in. Plus even a teaspoon at first makes the water very bitter, but the bad taste will neutralize very soon and in no time the mix tastes like plain water. 
More of Msm's good qualities: it enhances the production of collagen and ensures the health of the tissue, so it has a proven effect on the skin as well as the hair. As sulfur is a part of the metabolism, it increases the absorption of nutrients and keeps you more lively and energetic. This is excellent for people who have digestion and gut problems as well as you guys who take additional supplements and want to get their full effect. Msm is also especially recommended for athletes because it helps muscle growth and injury recovery. Sulfur balances the bodies pH-levels bringing down acidity. An alkali body is claimed to resist cancer cells better as well as protect the body from many other infectious diseases. According to many articles Msm is also linked to prevention of arthritis, allergies, bacterial imbalances and cramps.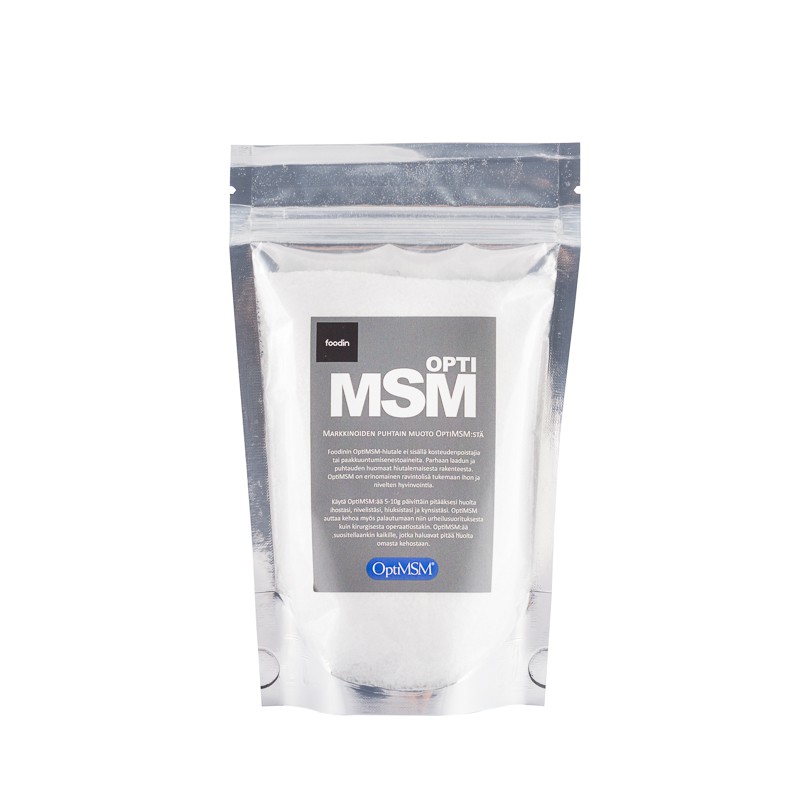 There is many MSM powders on the market. By purchasing an Opti one you ensure getting the cleanest version. (I got my OptiMsm from Ruohonjuuri, its from a brand called Foodin. It was on sale so i got it for 20 euros. The 750g package costs normally around 30 euros, but it lasts you a while so it will be cheaper in the long run. But you can also find smaller packages if you are only planning on trying it out first and you can find a cheaper brand as well.) But remember many brands don't distill their Msm enough times which leaves the powder with impurities, that will end up in your body causing harm and ditruption to your cells. OptiMsm is the best Msm you can find so i would recommend to get that one, especially if you are going to take it internally. (Yes! You can include Msm in your beauty care to use externally like in your skin regimens by example adding it to your facial cream or like i've done on my hair mask. The results were amazing!). Seriously, Msm is life and especially to you my fellow sun worshippers, who hate the darkening evening and the depressing short hours of light, i couldnt recommend anything as much!