Sunny streets and sunny mind in Paris! 🙂
This coat.. I have been dreaming of it ever since I saw it at Andiata's showroom last autumn. I have a thing for oversized coats, they look so cool and are so comfortable and easy to wear. This one is available also in two other colors, baby pink and beige. In the same colors and material you also find a more fitted one, which I was thinking to take in the pink color. You can find the coat here. 
Now Im leaving for a long walk despite my little flu which has been bothering me for the last two weeks. So annoying, I always get sick when the autumn comes.. 😀 Hopefully it will get over soon, I'd love to go to the gym!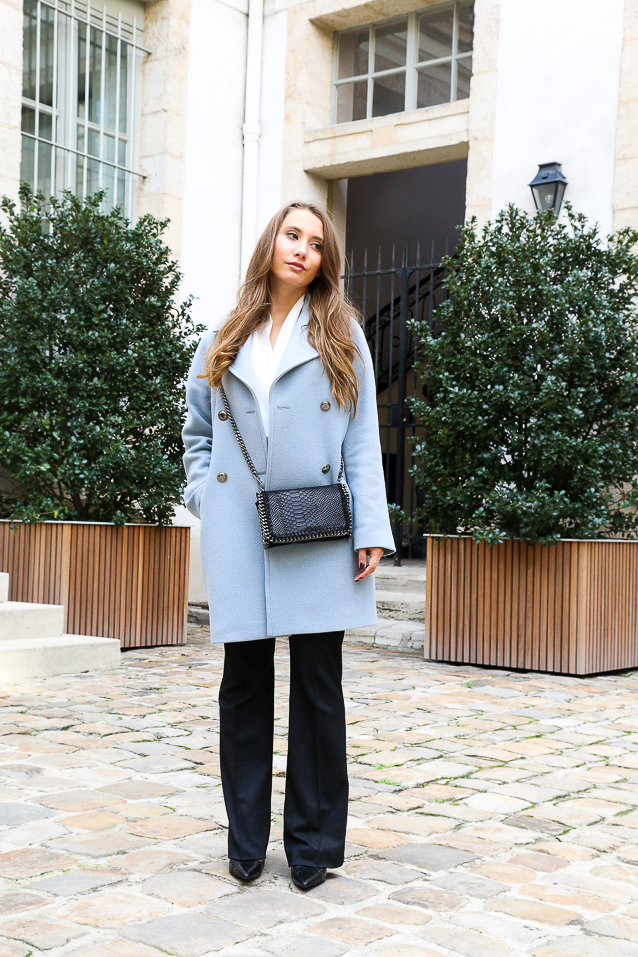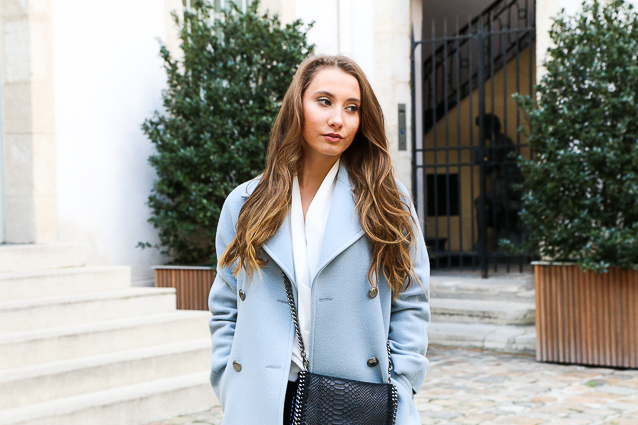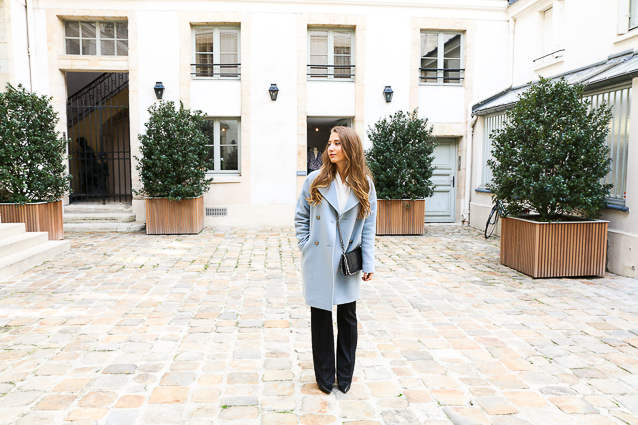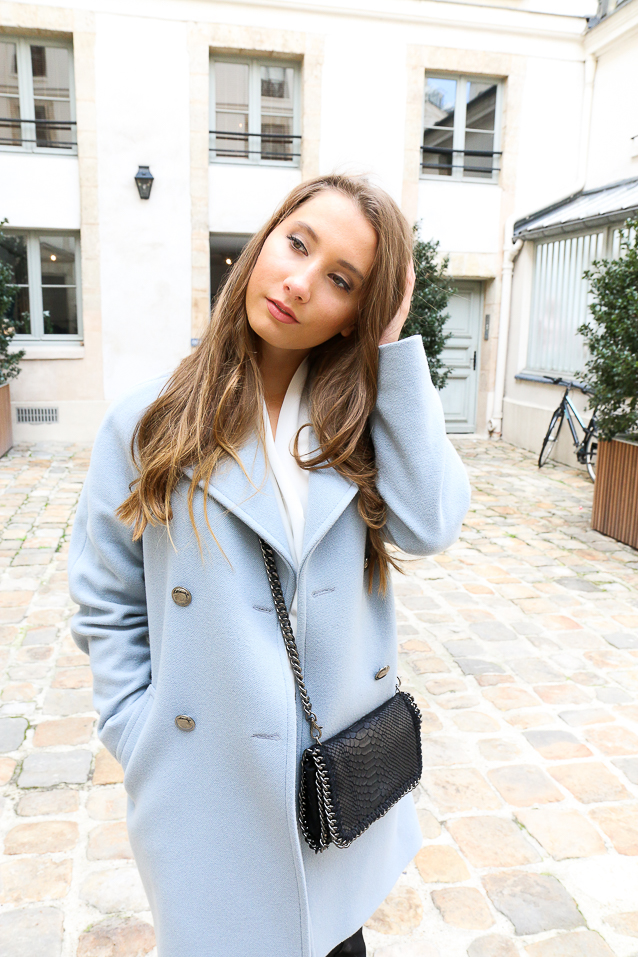 Coat/Andiata, Flared pants/Andiata, Shoes/Zara, Bag/Paris