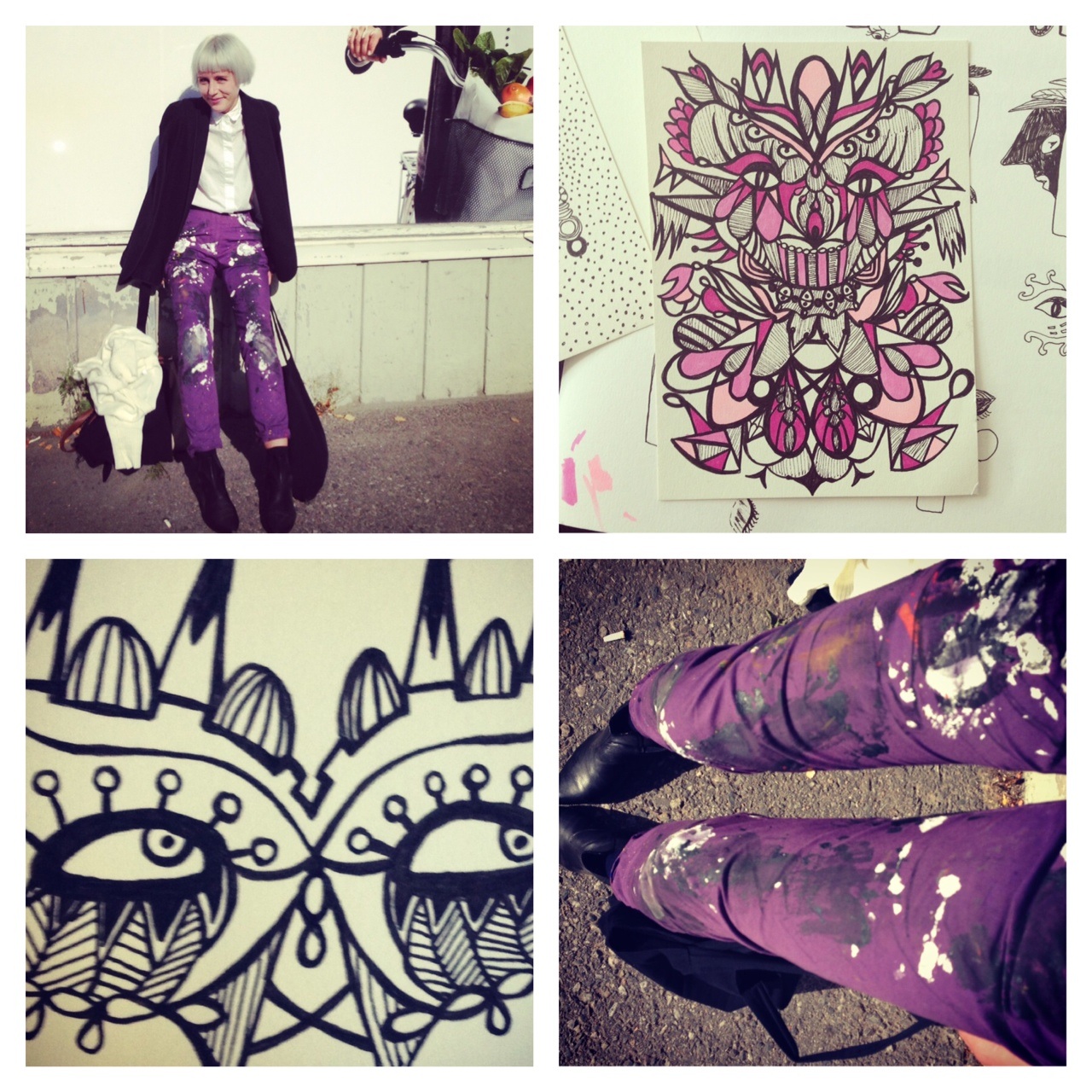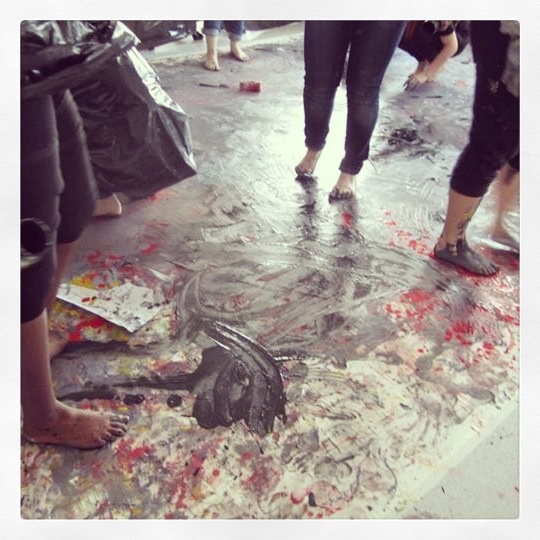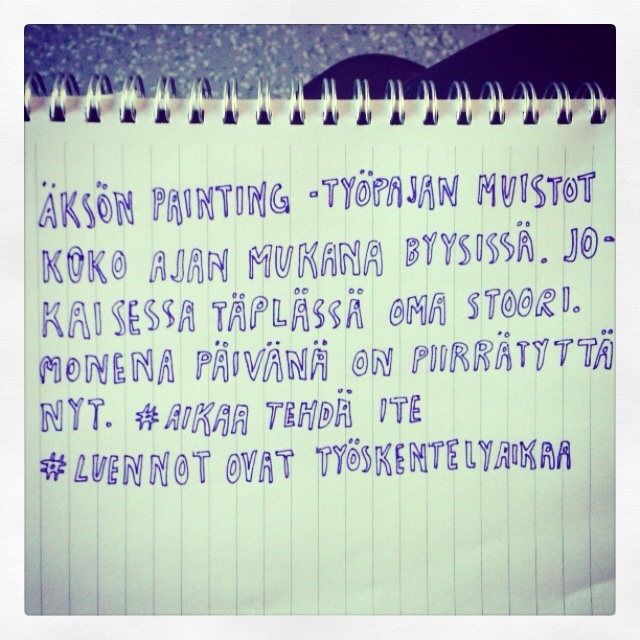 Now we are already approaching closer to the present day. This post is from the 13th of September before I went to Turku for a weekend:  
The outcome of the action painting workshop that I gave in April is demonstrated on my Monki-chinos. Every stain and spot takes me back to that day. I had done a lot of thinking on how to create a space and a mental space for many students to work simultaneously in a classroom staged as a canvas where the action takes place. I came up with an idea of giving a brief intro about the concept itself in the hallway where I stressed the act of painting to be the most important thing instead of the outcome. I also told them that after entering the canvas one should let the body to become a tool that expresses the action and everyone is there by themselves but still having an awareness of others as entities sharing the same space. I had a heart beat audio track playing in the classroom in a loop to offer a medium needed for the mental orientation when performing in the canvas/class room. The workshop exceeded all my expectations and I guess the expectations of my students as well.
The past few days I have had the urge to draw frantically so I have taken the time to do that meanwhile attending some of the less interesting lectures. I clearly cannot take just any given lecture if it does not meet my requirements in knowledge, teaching style, rhetorics etc. I have become really critical and demanding – the approach all the students should have towards studying.