Arkistojen aarteita / Unseen things from the past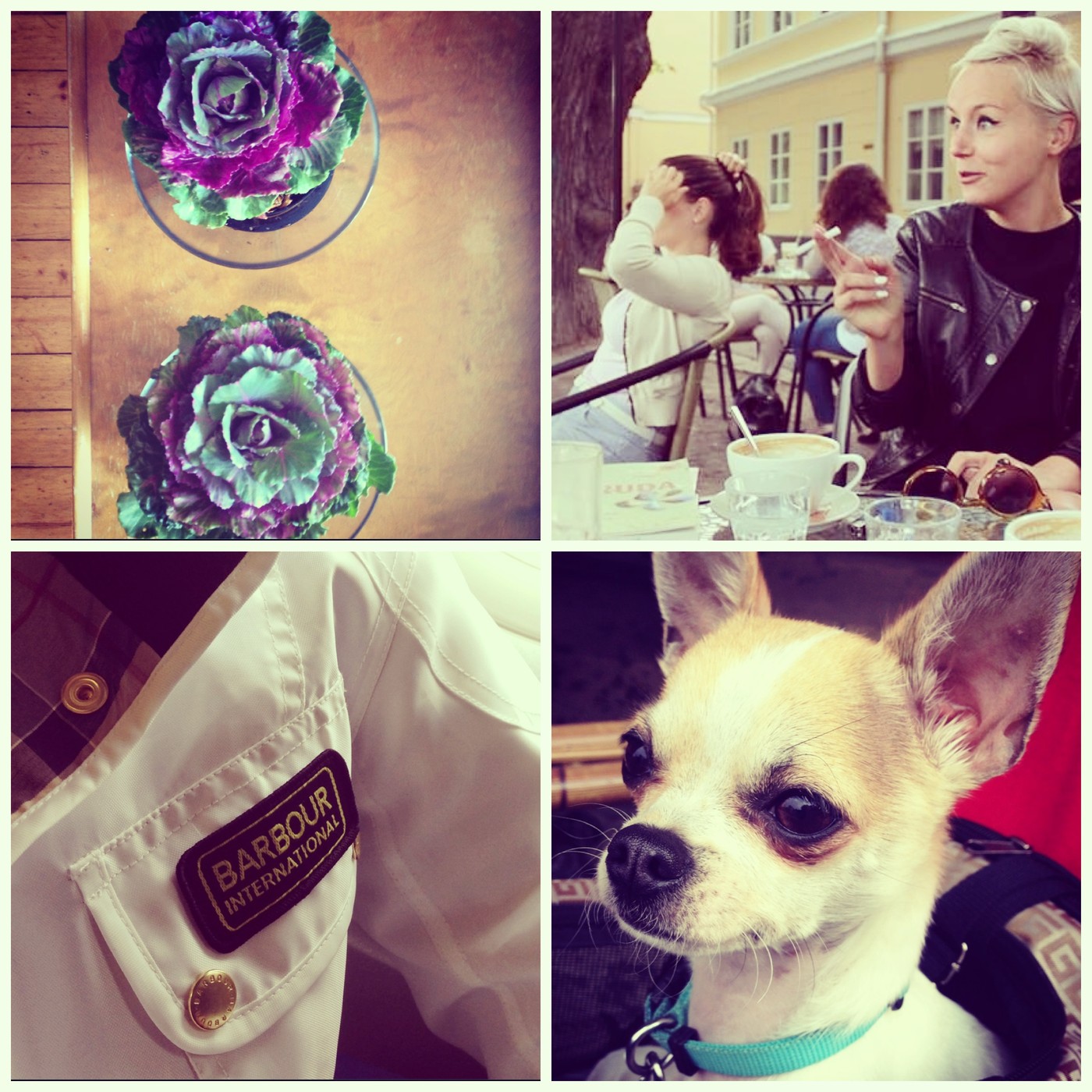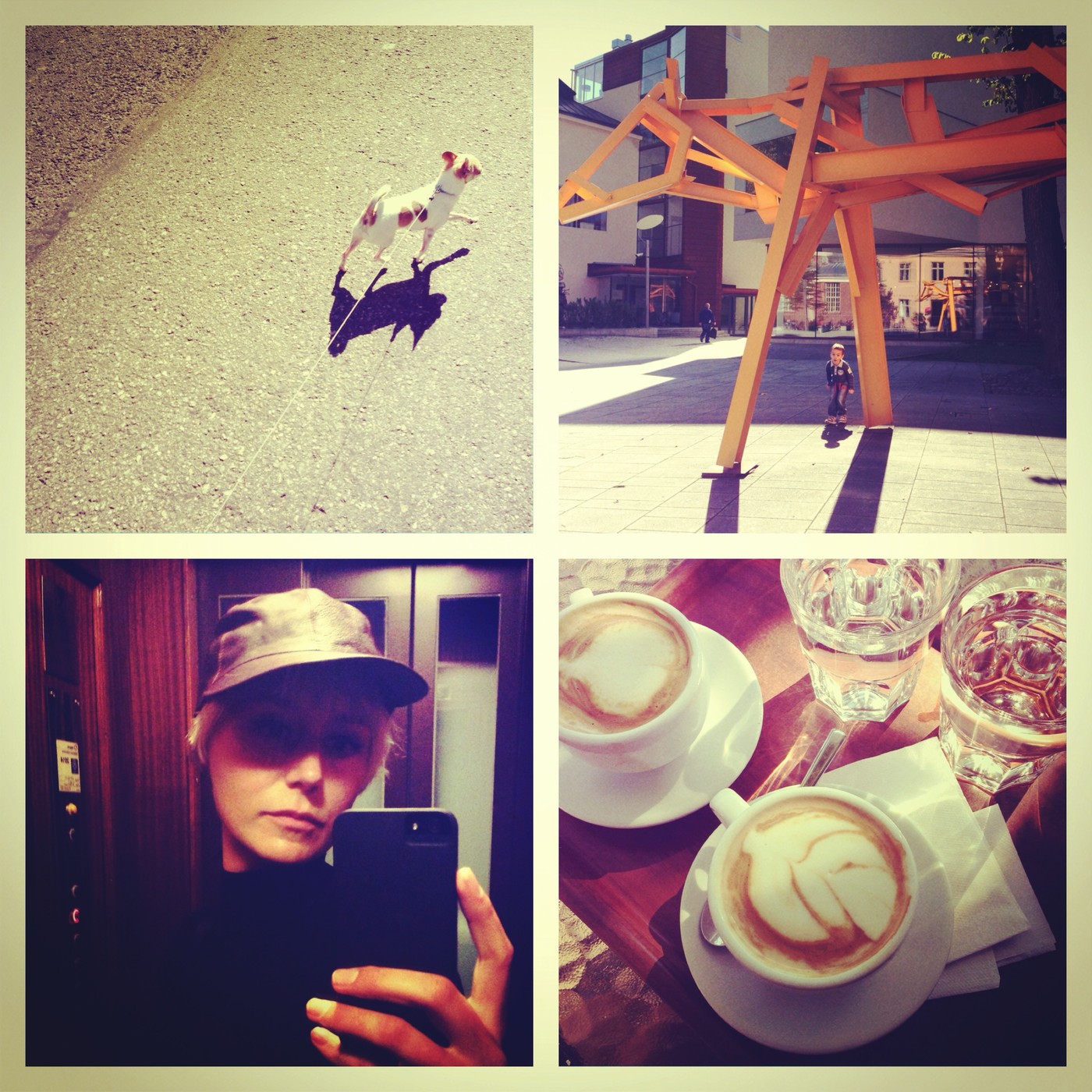 These photos are from the mid-August. I was spending my last holiday days with my nearest and dearest before moving to Lapland. In the photos there is my second living room (that has the best cappucino with soy milk in town) and some other urban spaces that I am fond of in Turku.
In the photos you can see my sister's chihuahua which is a funny creature: a small dog with an extralarge ego – I swear he thinks he is the king of the streets.
My godson, who is absolutely a heartbreaker already now, has a sweet tooth especially for ice cream, so this summer we have checked out the italian ice cream places in Turku. The winner was the place located in the centre where my godson was able to have black ice-cream (everything has to be black nowadays) but he had no complaints of the cafe in the city library either (NOTE: they do not make the ice cream themselves in the library cafe). The library cafe has a really peaceful and beautiful terrace where you can enjoy the sun and the magnificent cow-statue / Kyyttö by Miina Äkkijyrkkä.
Check out those awesome cabbages that I just had to have to add some nice color and form to our apartment interior (unfortunately during my absence my man has managed already to malnourish the other one).
The Barbour jacket shown in the lower-corner photo was one of those once in a lifetime findings: I was passing time at the BCN airport before our flight to Finland and saw this Barbour in my size in discount (-75%!). Did not take me long to have it in a shopping bag traveling home with me.