Raitaa ja palloo / Dots and whatnot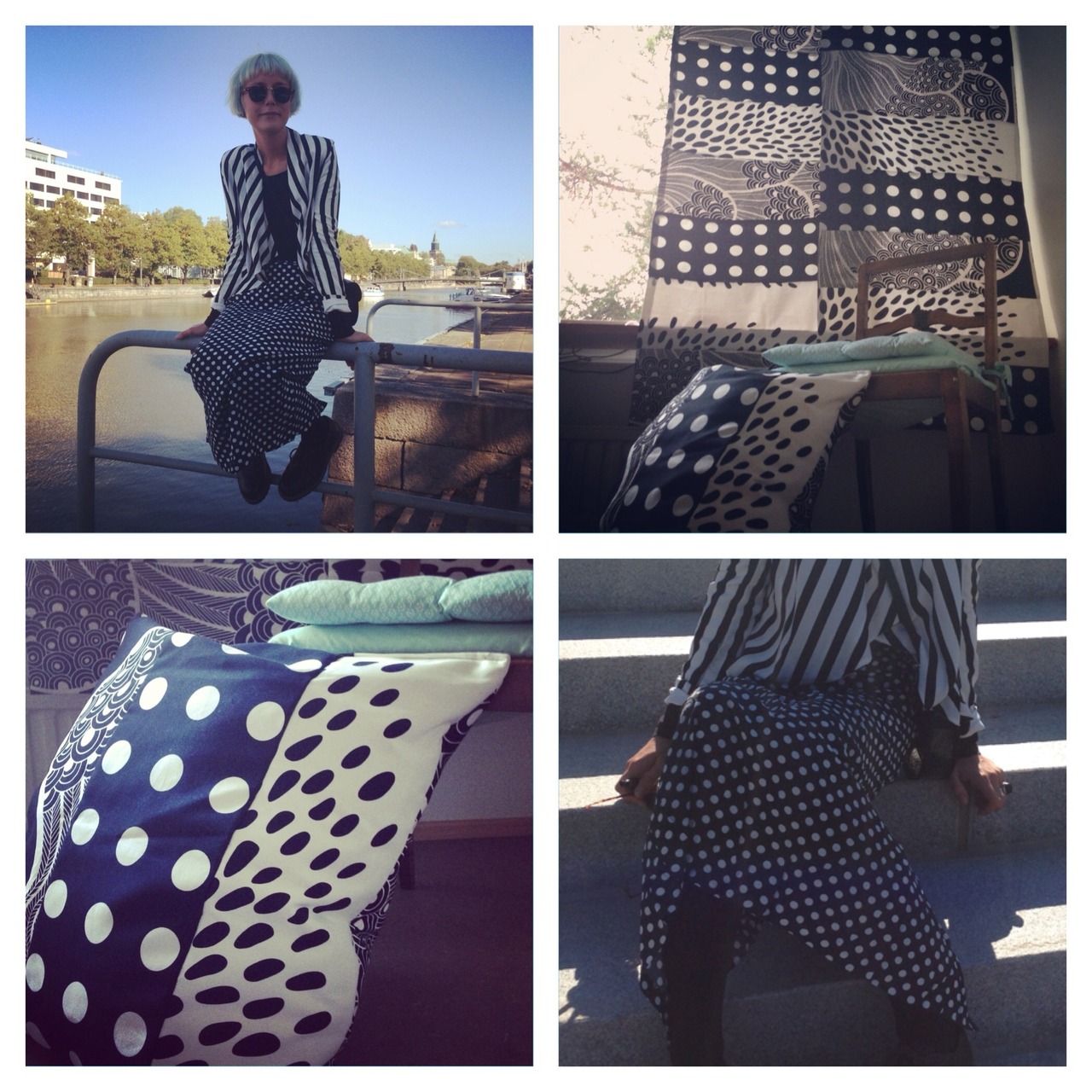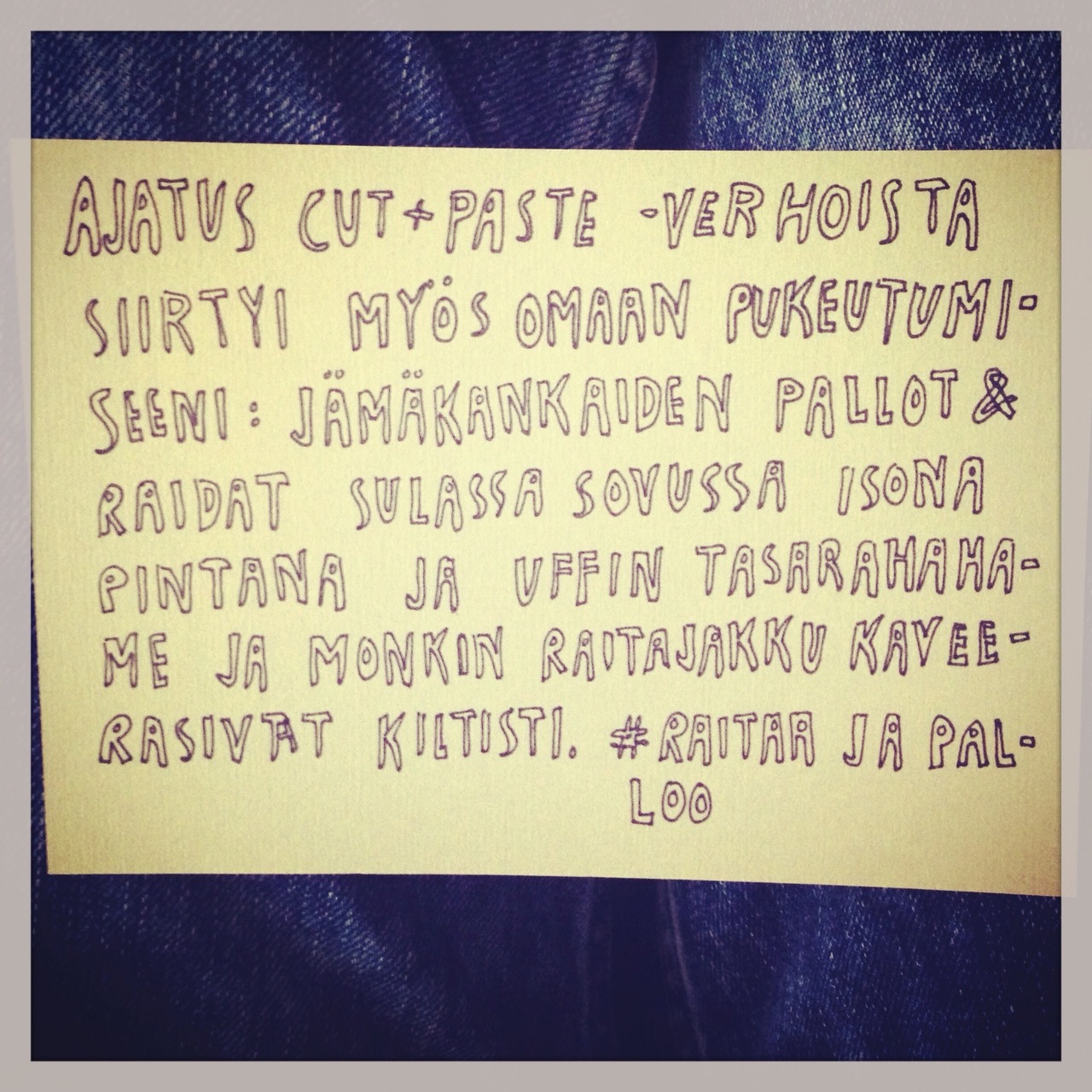 Having all these leftover fabrics gave me an idea of combining them into one big curtain. So meanwhile planning, cutting the pieces and sewing them with my older-than-time sewing machine, the idea itself had an impact on my Friday's outfit: combining dots and stripes has never been my thing before but after finding the skirt in UFF for two euros it seemed to pair up nicely with my old jacket from Monki. 
 Last week's sunny Friday was perfect for meeting my friends and having wine on the terrace of one of my favorite places in Turku. It felt strange to be back, I had feelings of being in an in-between state of two places; neither places do not seem mine.  One friend recently told me as an anecdote that John Frusciante's music draws in depressed people – I do not know if it is so but his songs have not left my playlist since the summer ended. Enjoy.