Suuhun- ja jalkaanpantavaa / Oral pleasures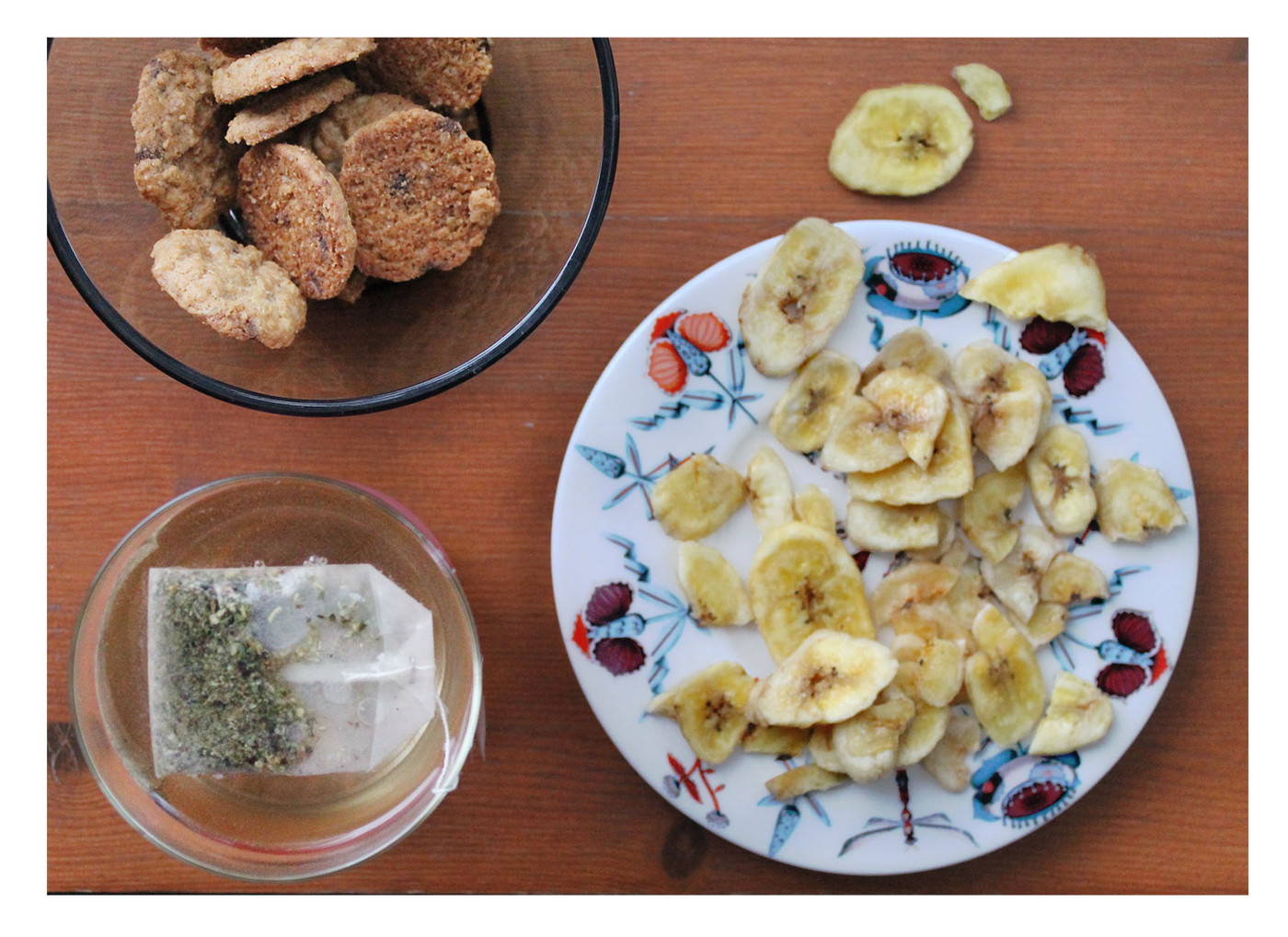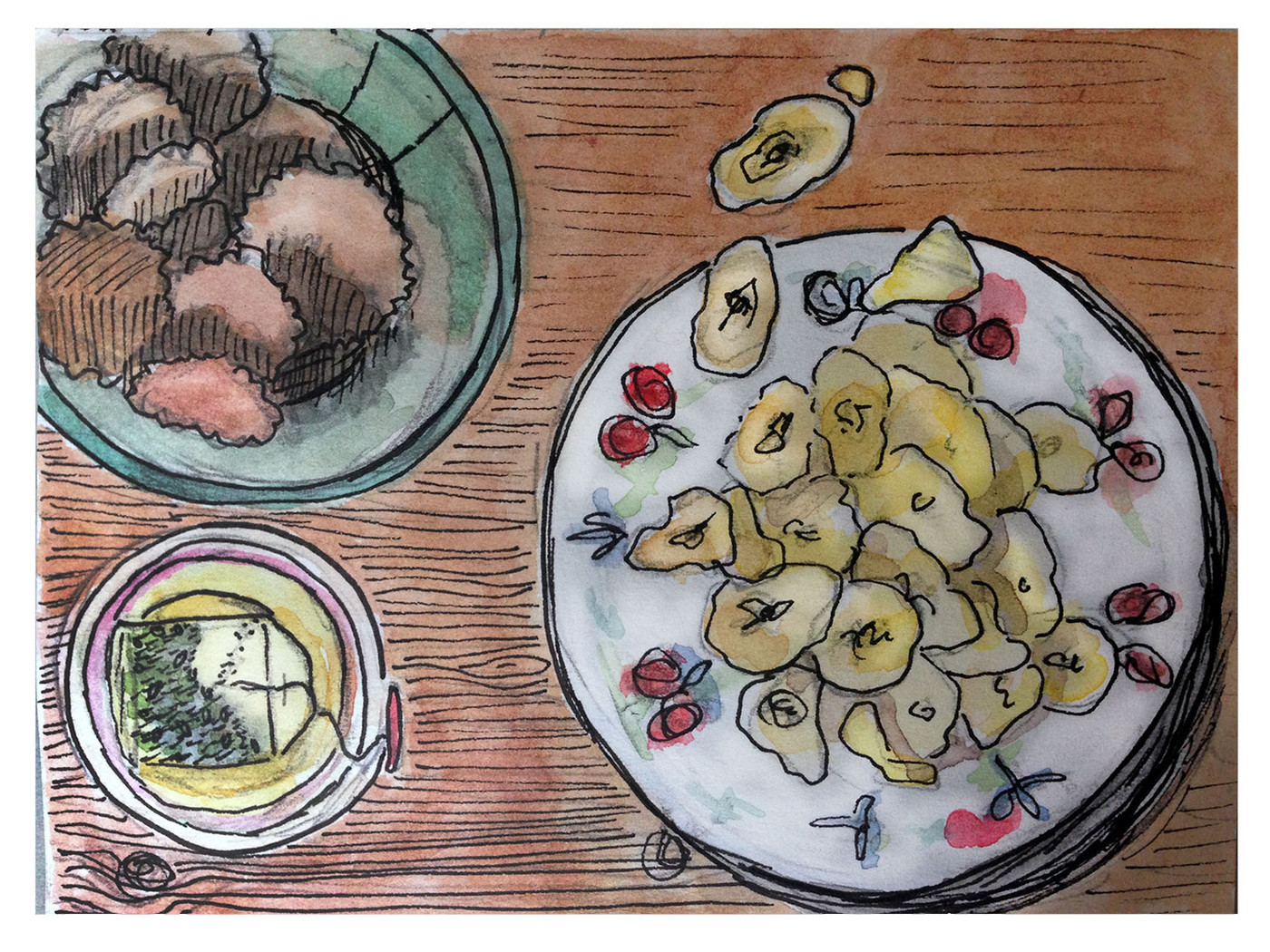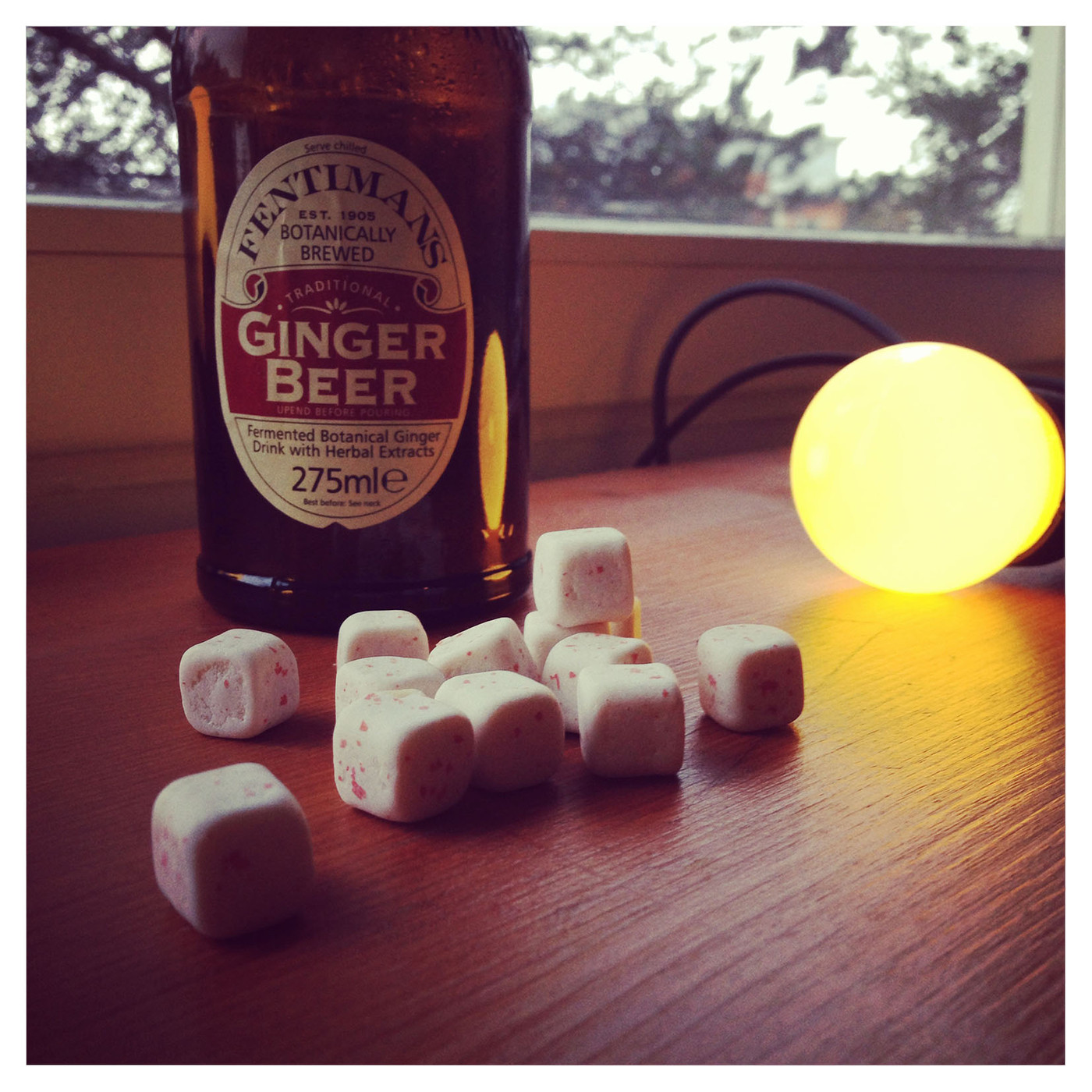 I get easily stuck with a variety of phenomena from anything as mundane as a specific gum (yes, yes; gum and getting stuck as a metaphor is funny in the same sentence) to a drawing style. I have lately noticed this as a pattern that I start doing something very intensively and keep on it for a period of time and after then it gets replaced with something completely new. I think that it also provides me a sense of security and familiarity now that I am spending time geographically apart from my friends and my esposo. So I thought, let's show you TOP-5 of those things that seem so amazingly great to me.
1) Here we have the undisputed number one: The Gum. And not just any gum but the newbie from Jenkki that tastes like polka. Oh my! I have chewed on it like a maniac, and even though the muscles in my jaws feel tender, I keep on going at it. Maybe the obsession to chew also indicates the sudden rise in my stress levels, due to my thesis project that got some needed professional attention (wow!), which will maybe maybe lead to funding and even participation from national level. My (#media education, #virtual space, #active citizenship, #art education),  thesisbaby is now in good hands.  
2) The tights, pants, leggings whatever as long it is made from lycra and it has stripes, dots, interesting color/structure, etc. I used to be the girl who did not consider them as pants, and this still applies to anything that has a denier density – so mine has to be made out of fabric that covers skin and does not show your loveliest pair of knickers (Gosh! Gosh! Gosh!) Recently, I have worn the ones shown in the GIF's and looking still for some interesting ones to come by with, so please let me know if you have some insight.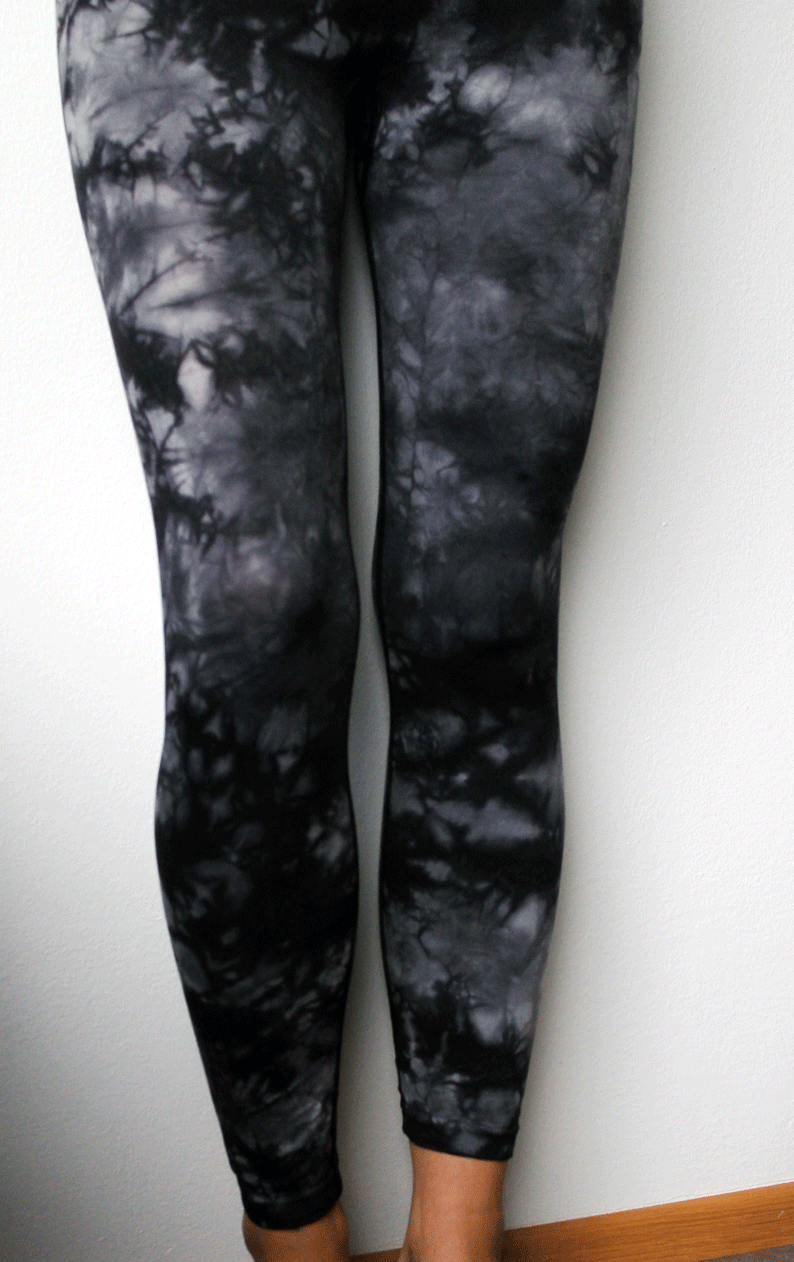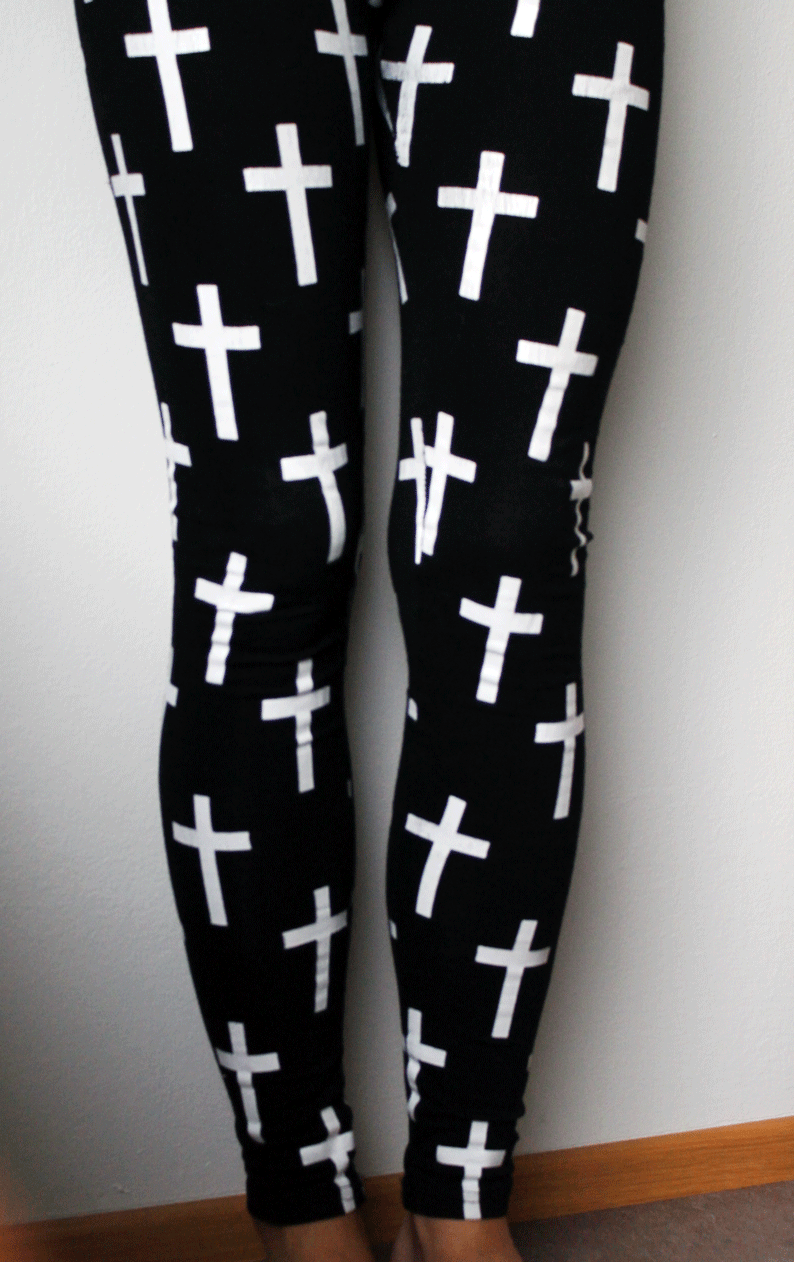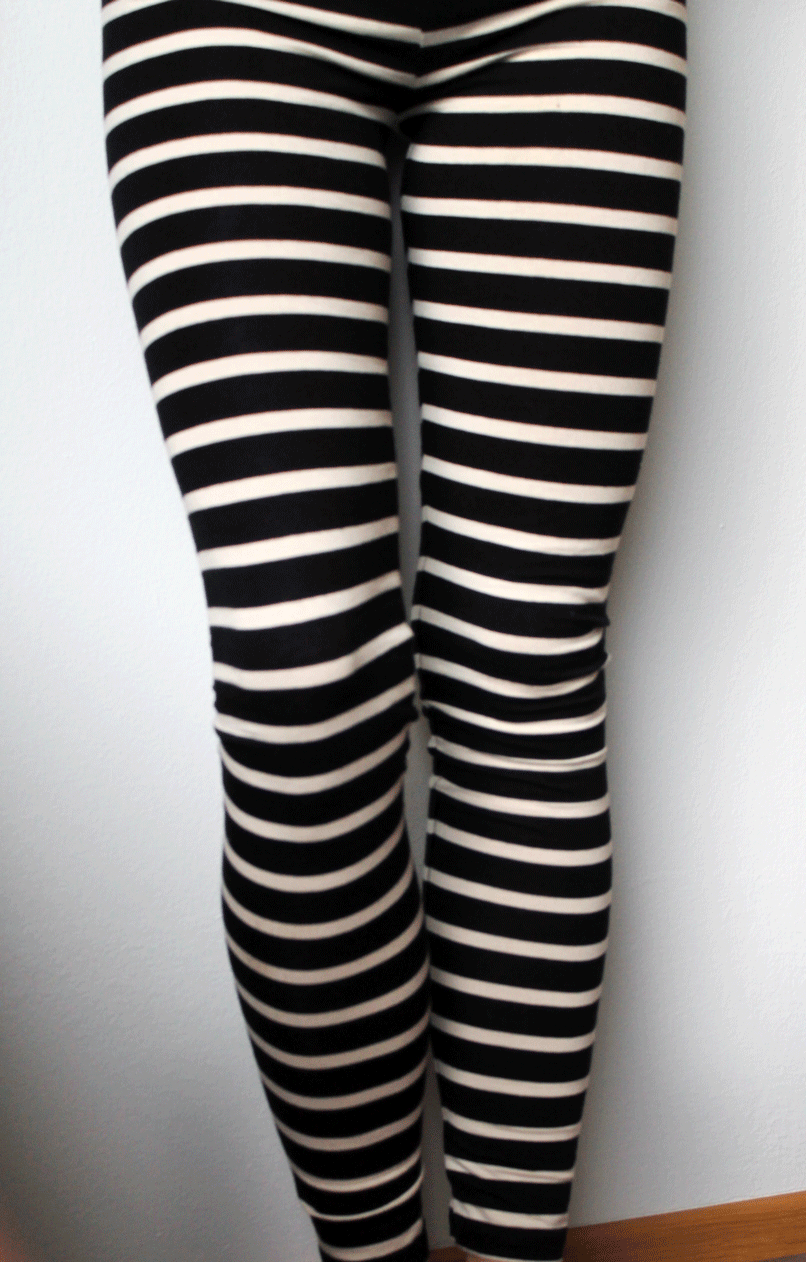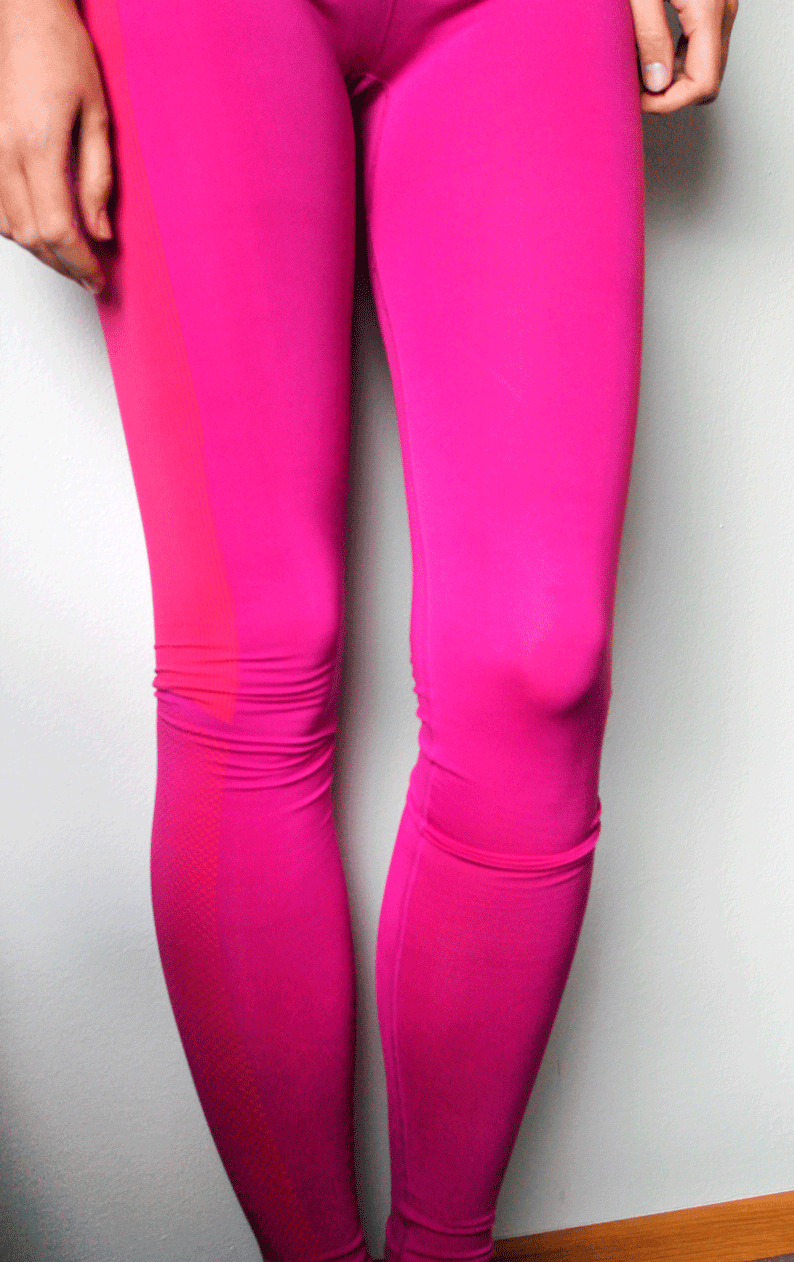 (Just realized that the GIFs are in sync with the song that has been playing in my Spotify on repeat: Kanye West – Black Skinhead – Digital Album Version (Explicit))
3) Banana chips. No words needed. Except to underline the fact that these are nothing like those basic ones that you can purcahse in any market. The Aduki Banana Chips are really tasty and crunchy – features that I think apply to all the chips on the market that have been naturally processed with good ingredients.
4) All the Ginger Beer in the world. For me, it even beats the mead/sima that Finns have on the 1st of May.
5) Bras that do not have underwires, any padding, no lace, no bows and are made from one-colored fabric. I could go on here how breasts and bras are still perceived as objects of sexuality mixed with thoughts of embarrasment and inhibition. And why on earth do we think small children should wear this imitation of adult clothing that only inforces the artificial female-male roles!
Yesterday, in the digital photography class, we went through our independent study tasks, where we were to go around with this 9x12cm black paper that has a square hole cut in the middle and thus, check the environment around us through it. After experimenting with the black frame a bit, the task was to choose a composition that you were to draw with focusing your eye only to one spesific spot in it – so everything else around the spesific focus point turns, of course, unfocused. For me, this task was really important, because from the beginning I noticed the small differeneces in the composition that you can make by shifting the frame just an inch, or how my head seemed to know how the things exactly looked although they were to be drawn as unfocused. Funny, how the brain has an image already going on in your head on how the Haapaniemi plate looks, instead of concentrating actually to seeing it in that moment. So after drawing the composition that you had framed, we were to take a photo of the same composition with a digital camera. One of my compositions, were of my breakfast moment that I had set on my window still – unfortunately the tea got cold as I noticed how interesting it looked from above and started drawing and photographing it. You can see the pair in my photos above. 
The music choice of the week is quite easy: Lou Reed & Antony and the Johnsons