Muriel's at South Kensington
Brunch Review: Muriel's Kitchen, South Kensington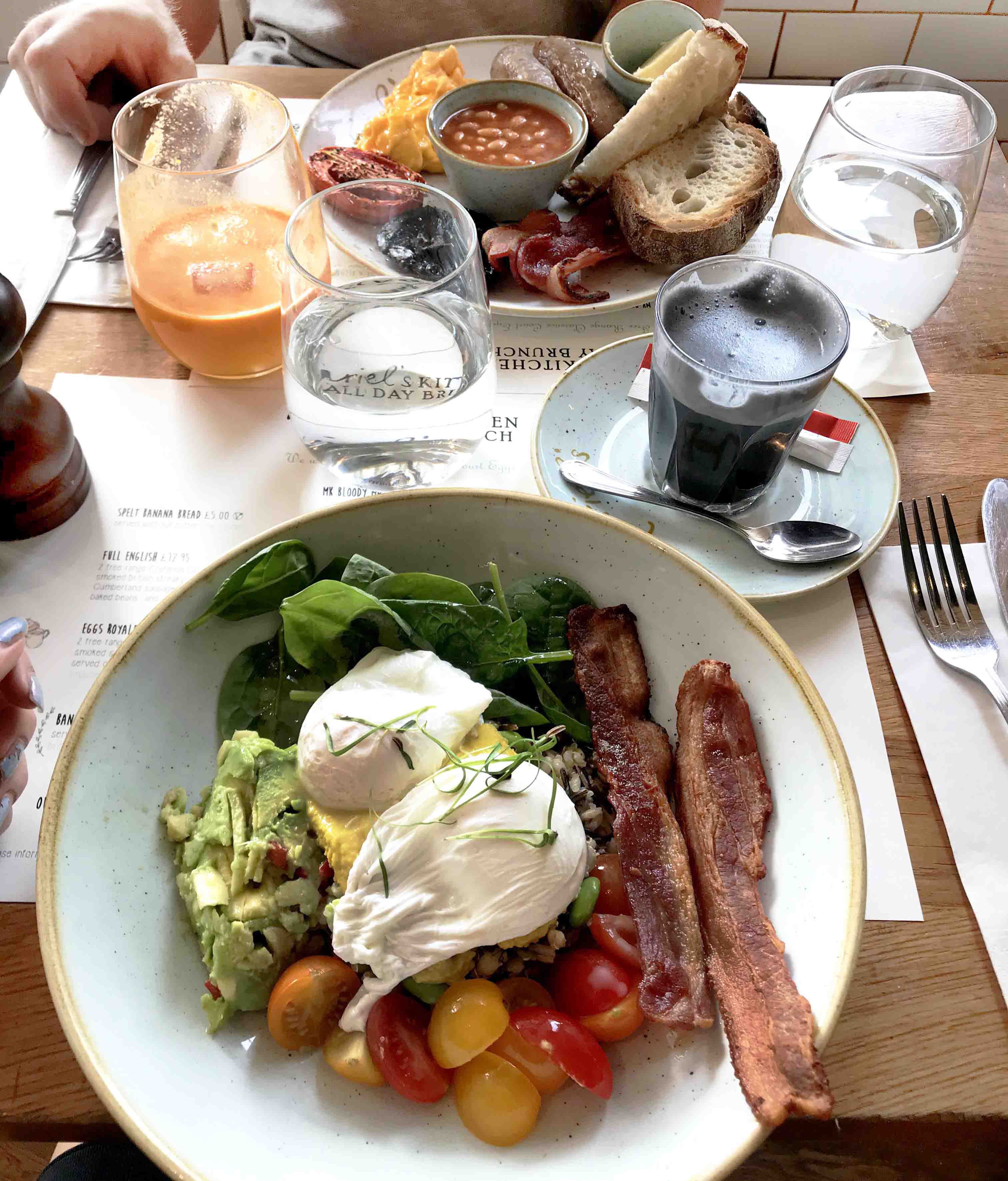 Looking for the perfect cozy brunch spot in West London? Muriel's Kitchen is an airy-chic-inspired bistro, offering a versatile menu with affordable prices. Located just steps away from London's South Kensington tube station.
The menu offers a variety of British brunch classics including scones, full English, eggs royale and pancakes.
Drinks include an amazing selection of various superfood lattes including matcha, charcoal, turmeric and rooibos!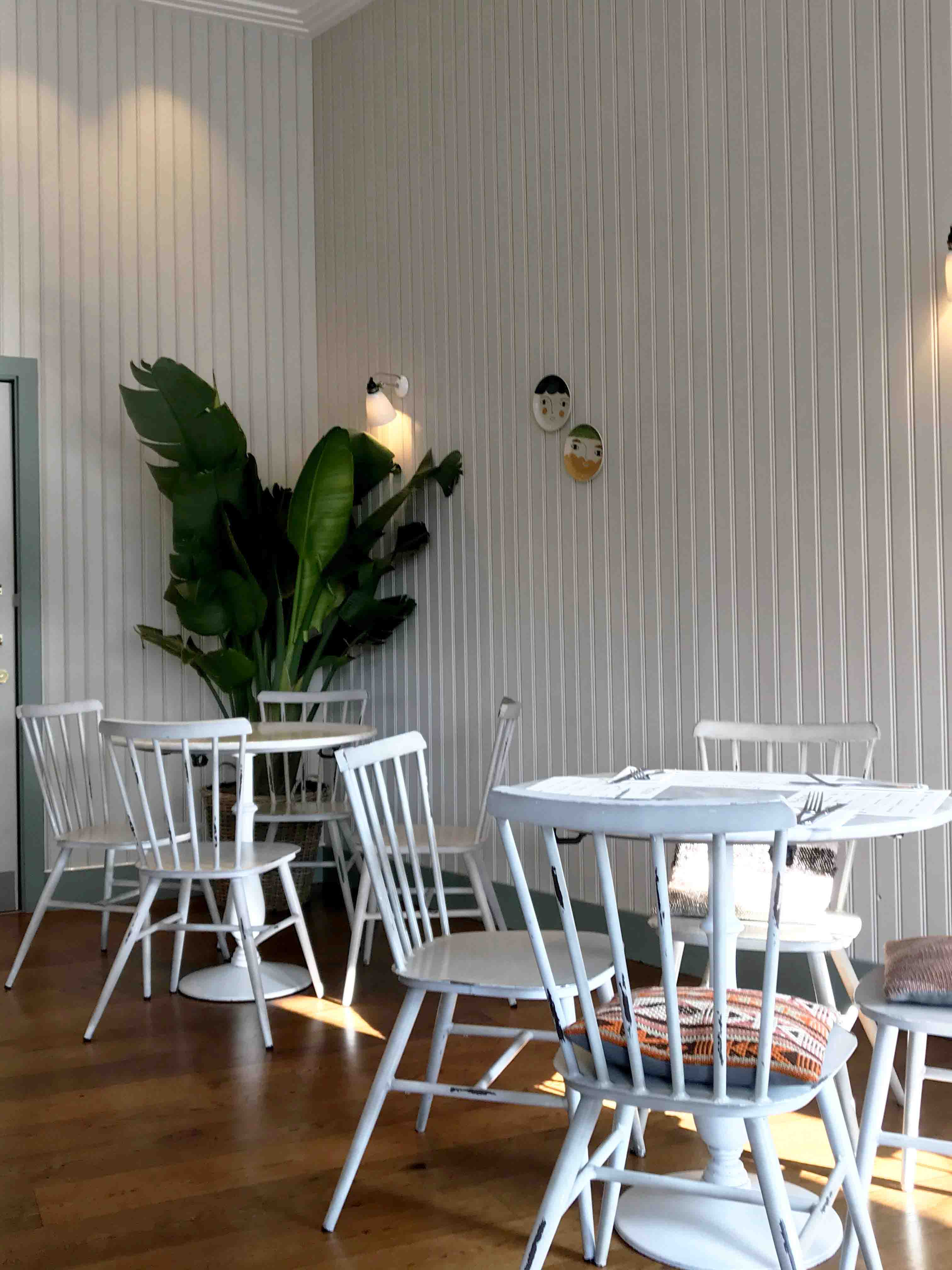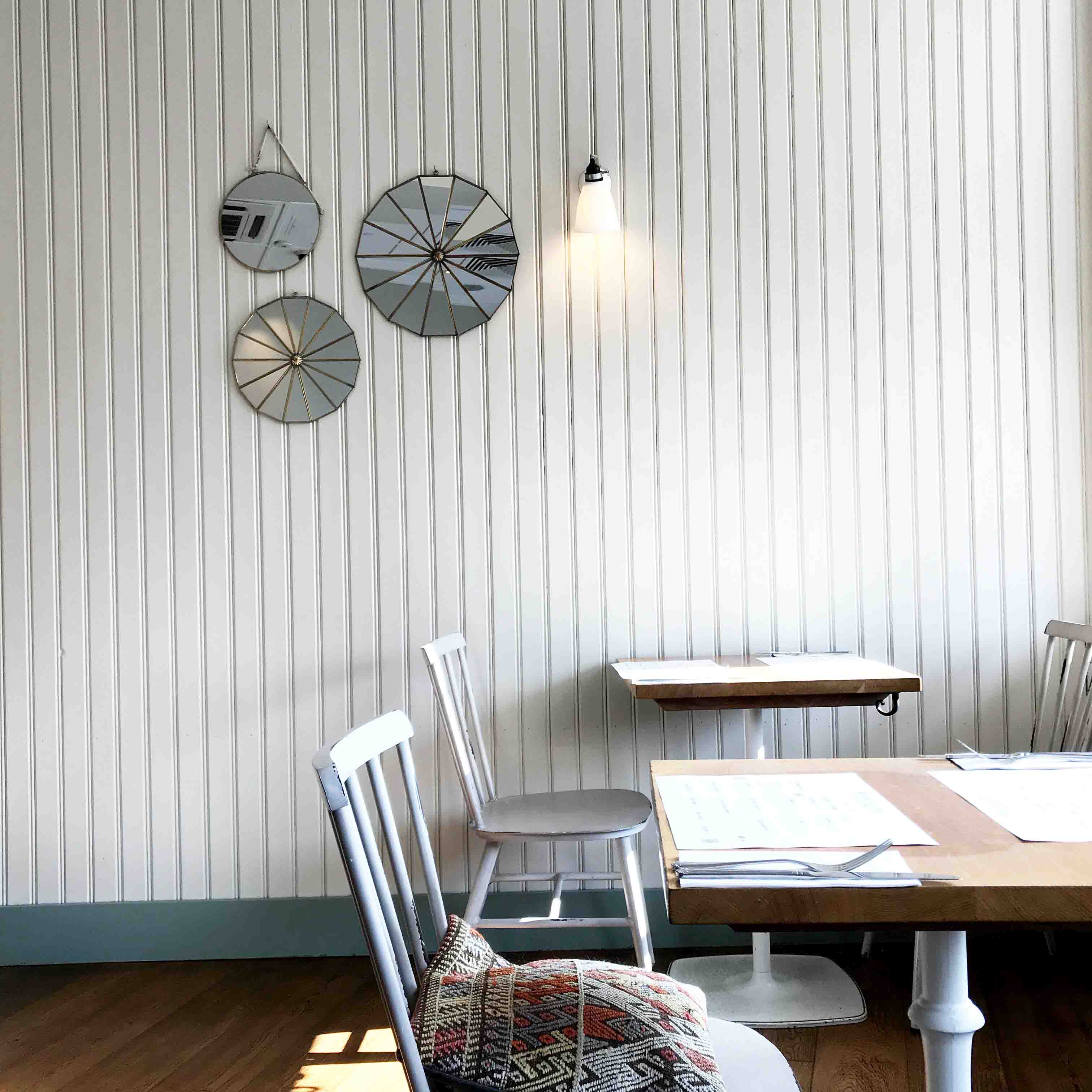 The super cozy interior with bohemian-inspired elements makes your brunch experience at Muriel's Kitchen more wholesome. Yes, the plants are real!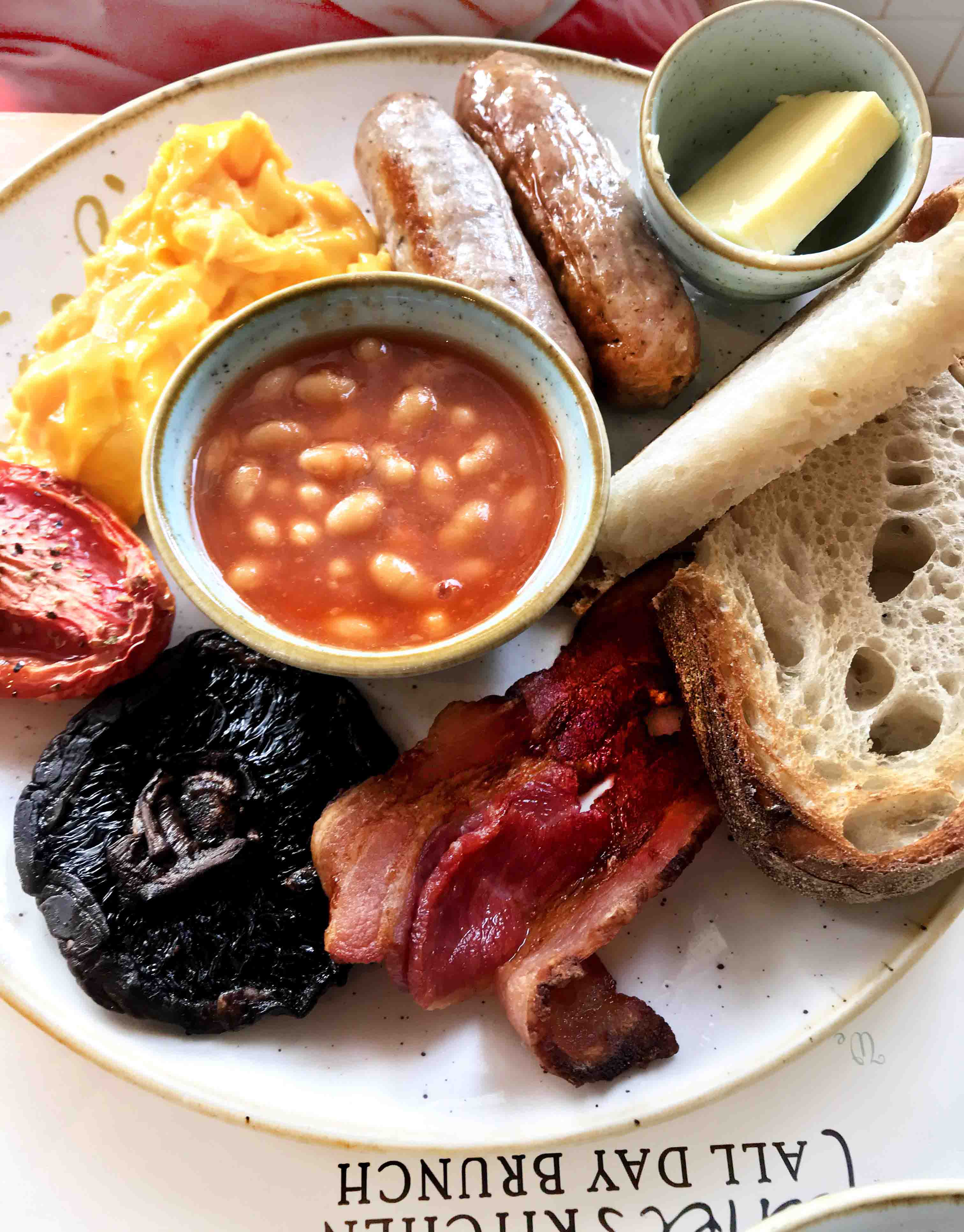 My SO went all the way with the full English. The traditional British breakfast with sausages, eggs, bread, hash browns, beans in tomato sauce and mushrooms.
MK's Buddha Bowl features a salad-like concoction of quinoa, tomatoes, avocado, black quinoa, edamame beans and poached eggs. I ordered mine with a few strips of bacon, but this is originally available as a great vegetarian option.
Our drinks included a charcoal latte and a 'Vitamin Hug' juice with Orange, apple, carrot, celery and ginger.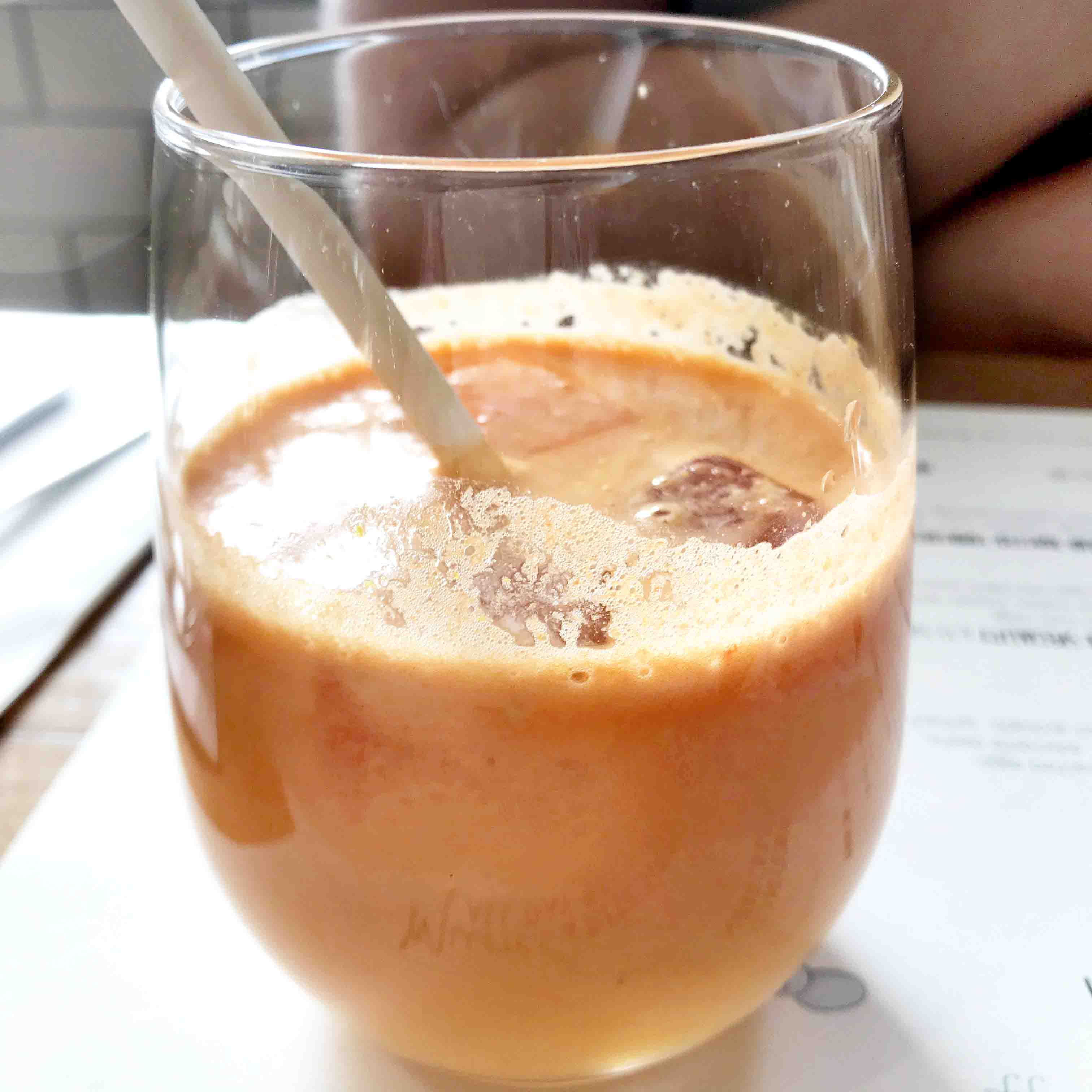 Vitamin Hug Juice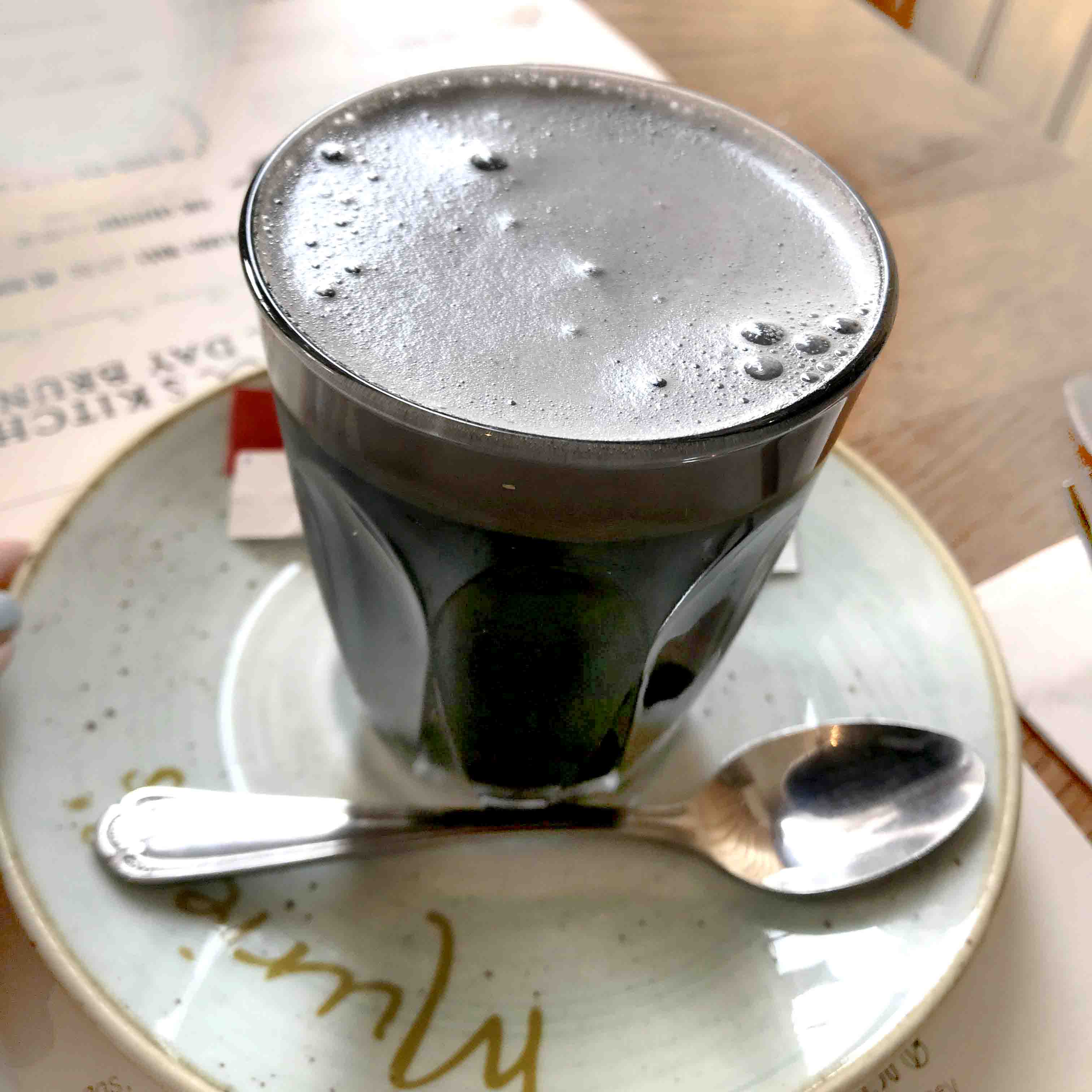 Charcoal latte with oat milk.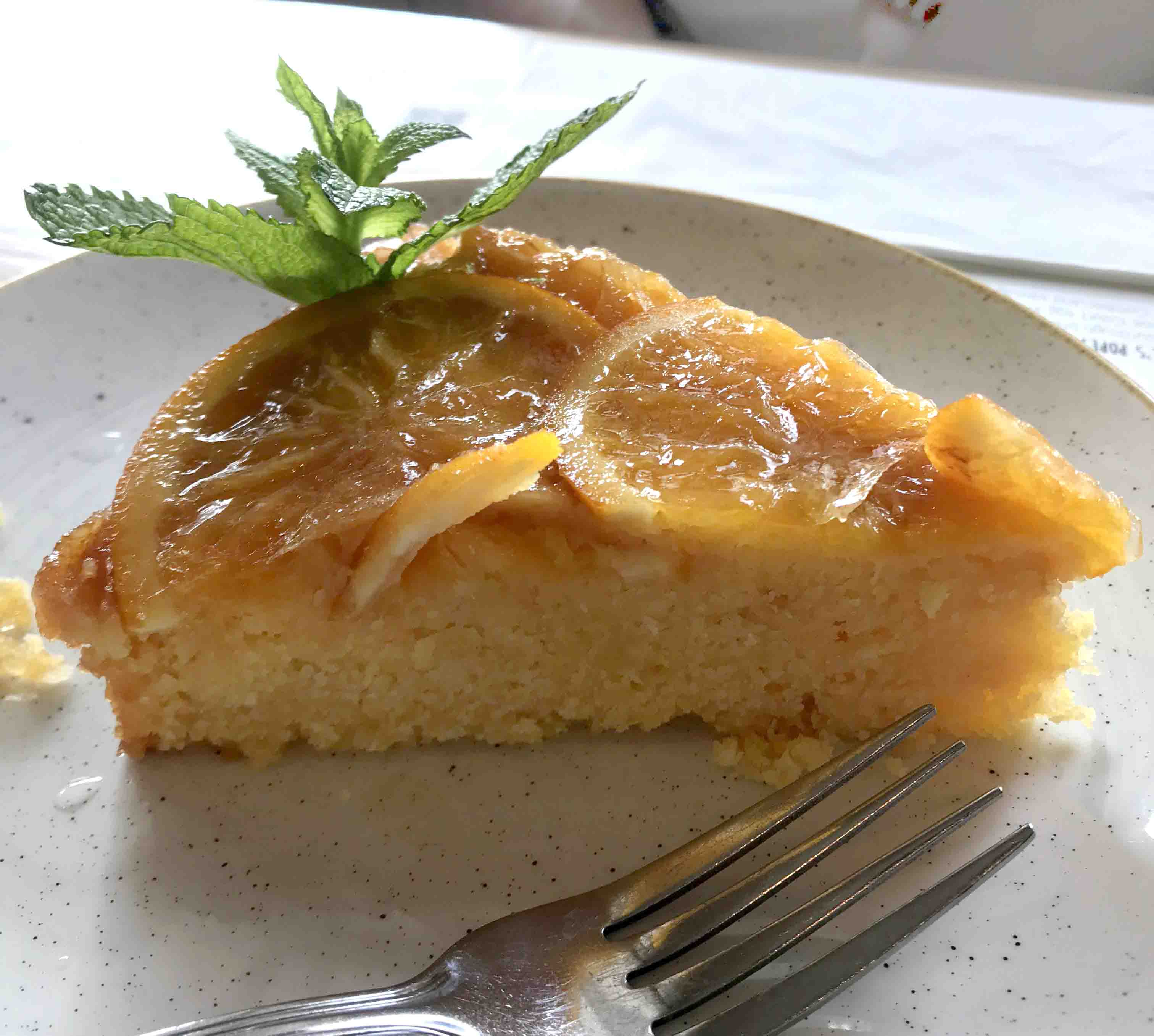 For dessert, we opted for the orange polenta cake. The cake was a perfect ending to our brunch as it wasn't too sweet.
Overall verdict? 
Muriel's is fairly affordable and great value for money, considering it's located in one of London's most prestigious postcodes. I personally loved the airy feeling of the sunlight and it's a fun place for people-watching. Last but not least, the food is great quality and fresh. Have you been to Muriel's Kitchen or explored any other spots in South Kensington?
For more information about Muriel's Kitchen, visit their website here.
Address: 1-3 Pelham Street, London, SW7 2ND
Lots of love and stay safe,