Café Review: Feya Café London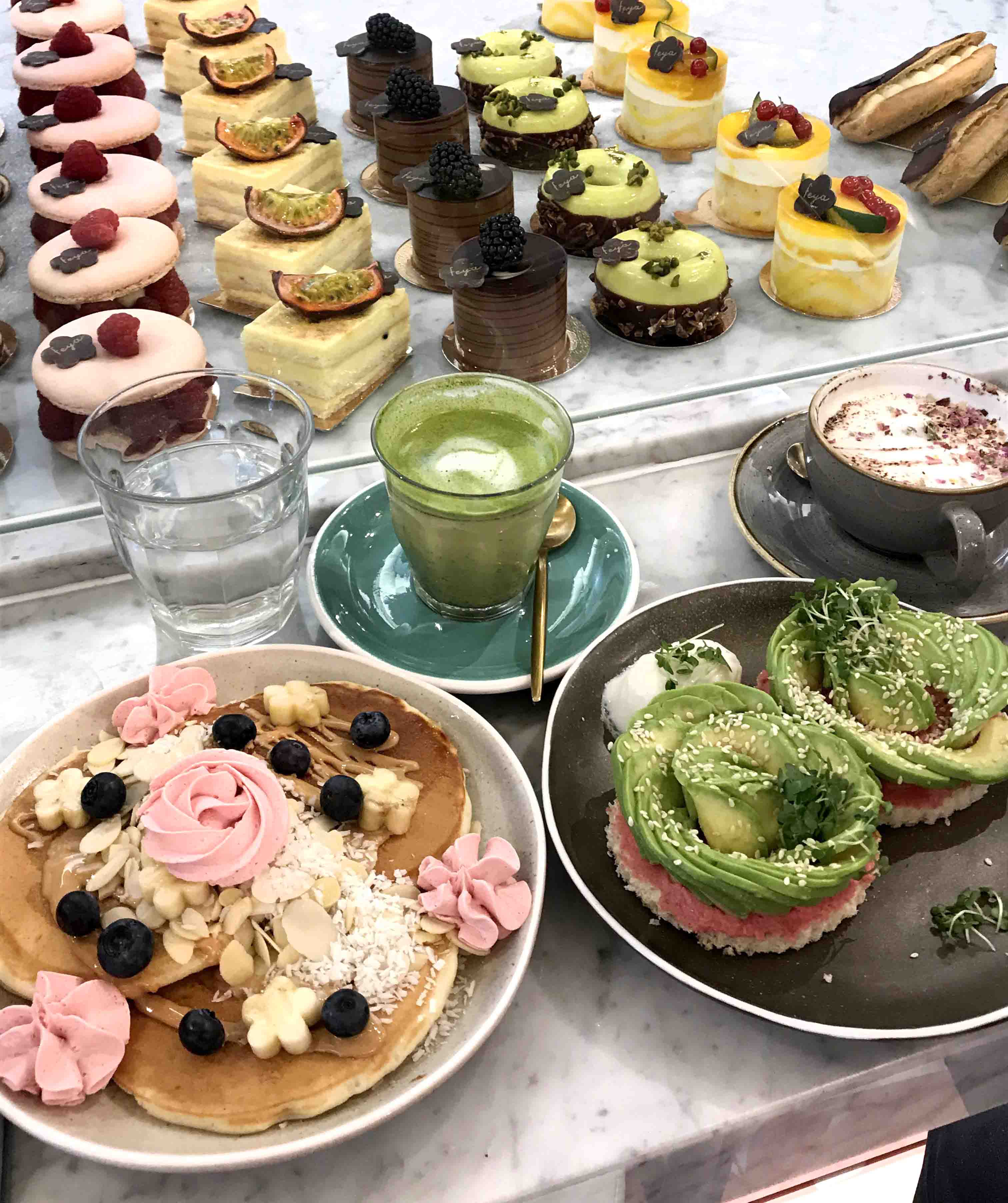 Back when I had an obsession to trial all the peculiar pancakes in London, I decided to make my way to the world-famous Feya Café. Situated behind Selfridges, this cute instagrammable café features pastries, vibrant lattes and the 'Happiness Pancakes'.
Feya's founder, Zahra Khan originally graduated from  Tante Marie Culinary Academy, pioneering female equality in business, opened the first café in Bond Street just months after giving birth to her first daughter in 2018. She has also opened a flagship location in Knightsbridge in 2019. That's girl boss power!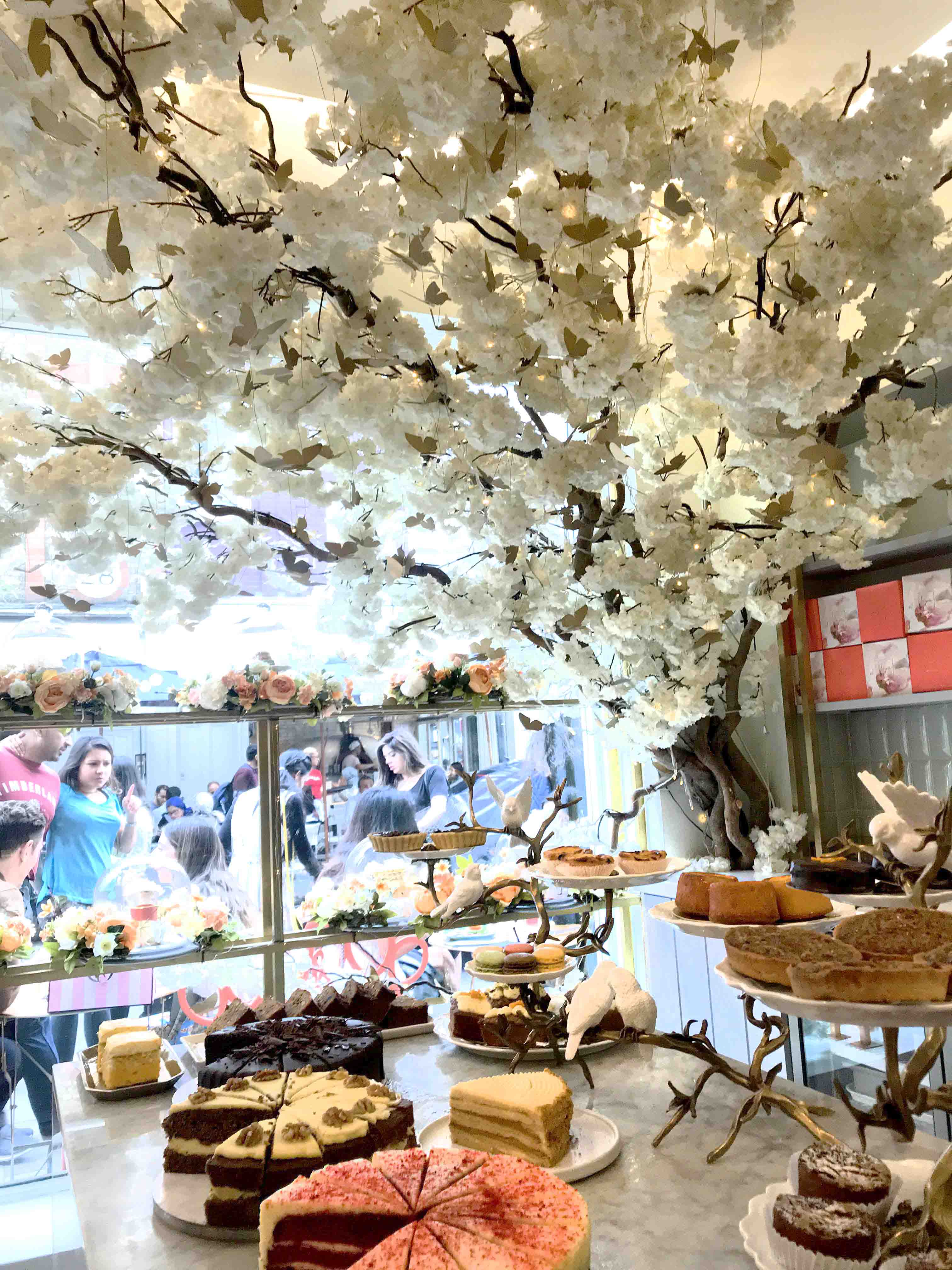 This all-day dining spot has become a foodie paradise with good reason. It looked very picturesque inside. I was in a rush to munch my pancakes and visit an exhibition, moreover, there was so many people in town on Saturday so couldn't get any decent shots of the atmosphere.
On weekends it can get a bit crowded and you might have to queue for a while even if you've reserved a table. Big city issues..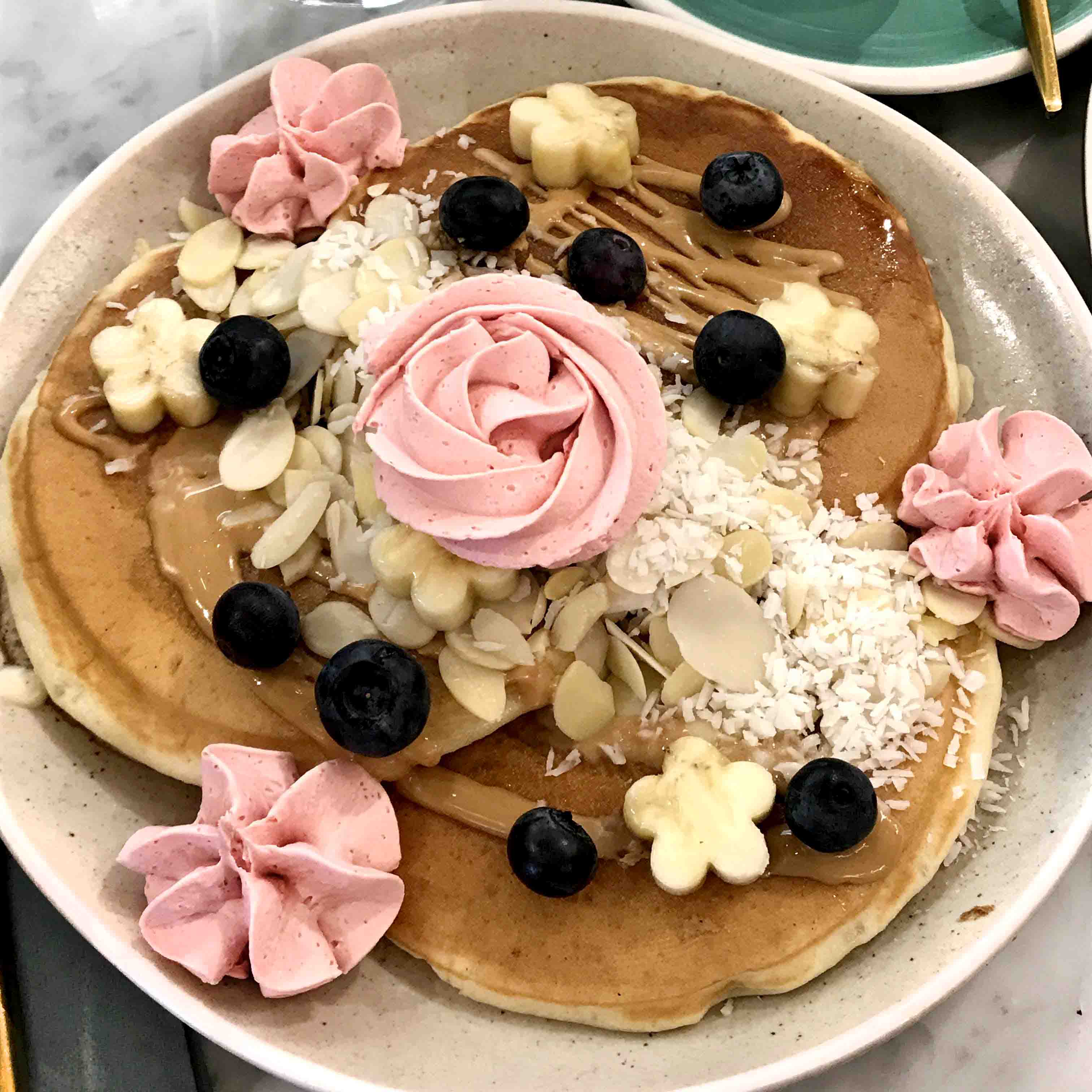 I decided to go for the 'Happiness Pancakes'. This beautiful dish included classic American pancakes with blueberries, banana, shredded coconut, sliced almonds and whipped cream. It's probably the most beautiful stack of pancakes I've ever had.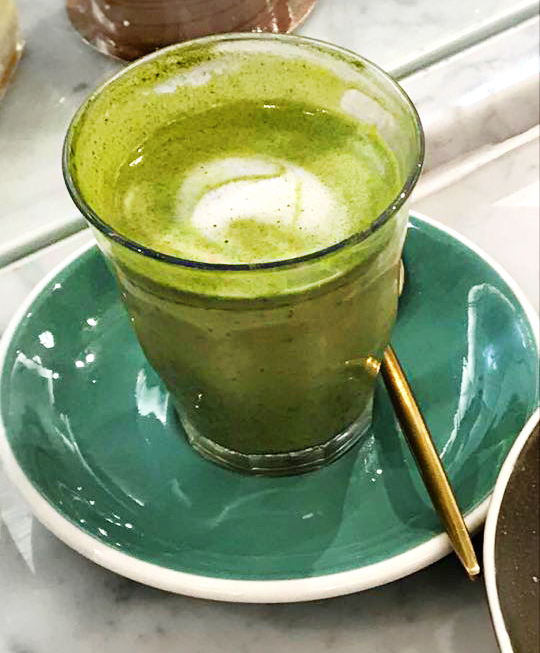 The matcha latte was decent. You can judge a venue easily by the quality of the drinks they serve. Especially venues that aim to specialise in a variety of superfood lattes.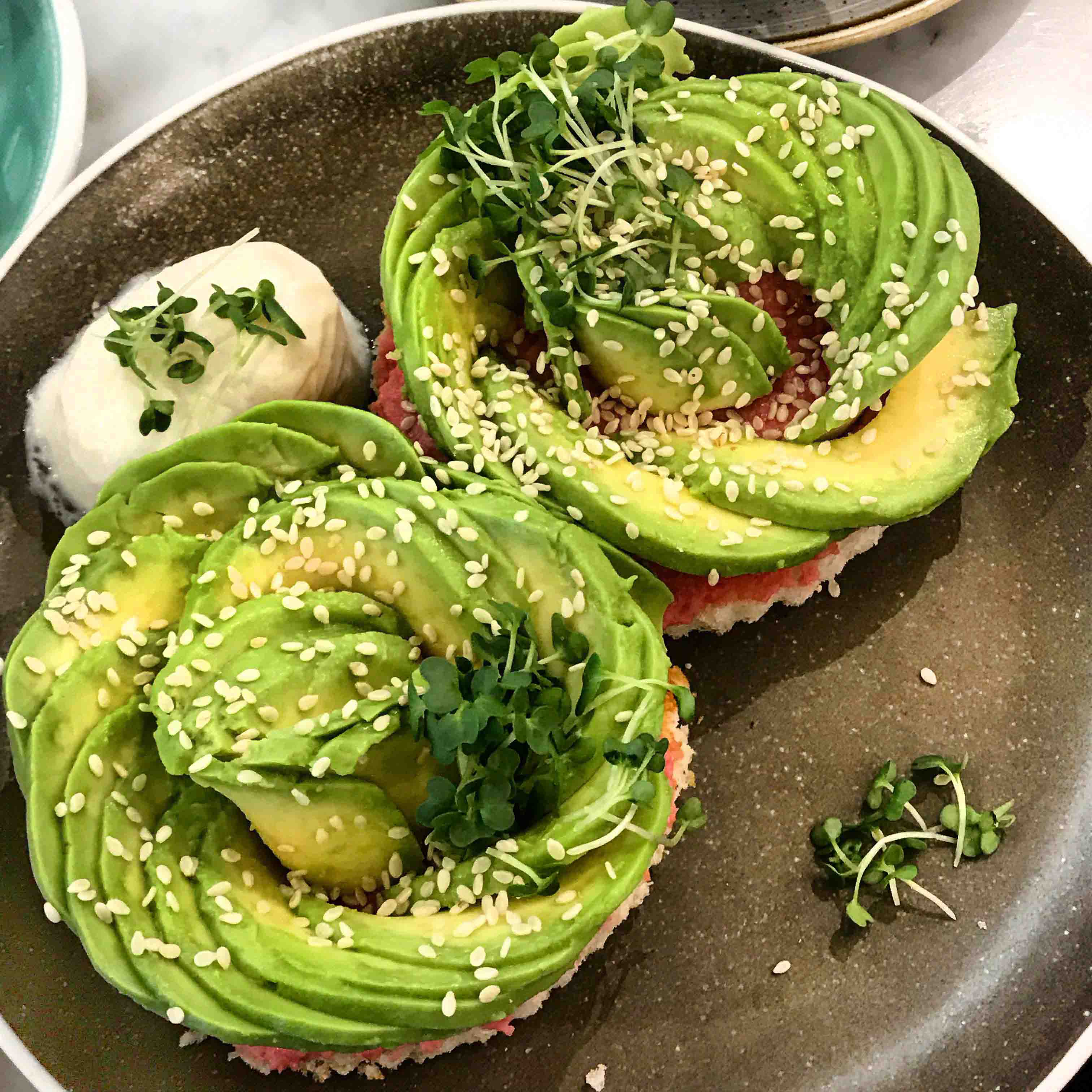 My wifey decided to be a typical millennial went for the Rose Avocado on toast. This stunning avo on toast included sesame seeds, mustard cress, pansies, smothered with beetroot hummus. I was lucky to steal a bite.
Overall verdict? 
Feya is worth the visit if you are looking for a cozy all-day brunch spot on a weekday. During the weekend, due to the hype and popularity, it can get rather crowded. The food, presentation and quality of ingredients are amazing though. If you're dying to tick off a venue from your bucket list then this is one of those places. The customer service was also excellent,  the waiters were very professional and you could tell they were used to working in extremely fast-paced environments. As it's located so central, it can sometimes be filled with tourists. There are a few other places I'd personally hit if my time in London was limited. Have you been to Feya Café?
More details about Feya Café on their website here.
Address of my documentation here:
23 James St, Marylebone, London, W1U 1DT
Lots of love and stay safe,