Sticky Mango in South Bank
Restaurant Review: Sticky Mango in South Bank, London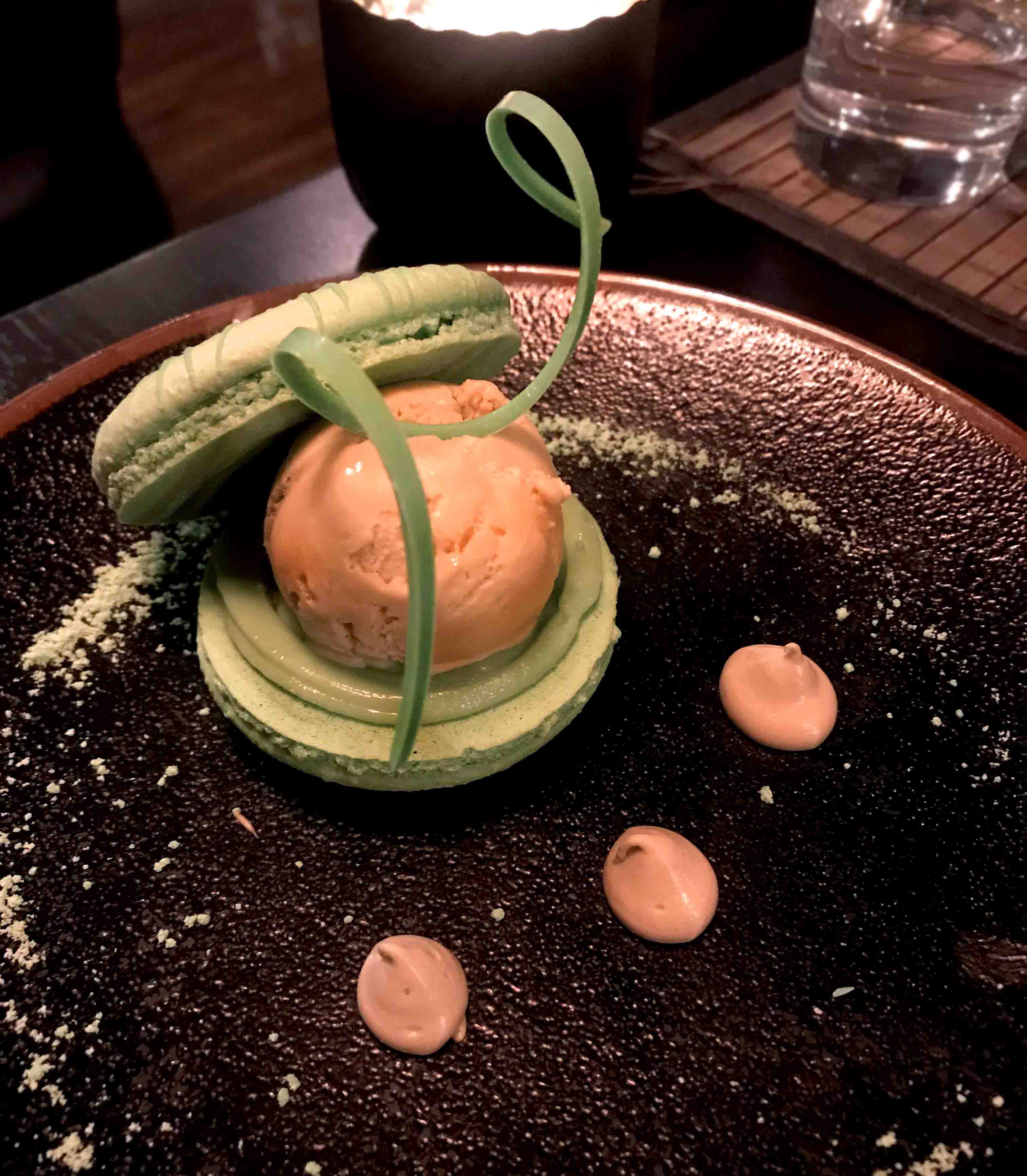 If you're looking for a reasonably priced and great quality Asian-fusion restaurant, look no further than Sticky Mango on Coin Street. This venue is the perfect spot for intimate dinner dates, upscale Birthday meetups or a catch up with cocktails and nibbles with friends.
Peter Lloyd was invited to create this restaurant with Nigel Wilkinson from RSJ Restaurant. After Wilkinson's departure, Lloyd decided to take on the business. Lloyd previously has worked in many high-end restaurants and hotels, and has made numerous TV appearances including Saturday Kitchen, BBC Celebrity Masterchef and Junior Bake Off. Damn!
Their tasting menu is a great option for special occasions or dates. The shared 5-course menu comes with a variety of nice dishes including these beauties.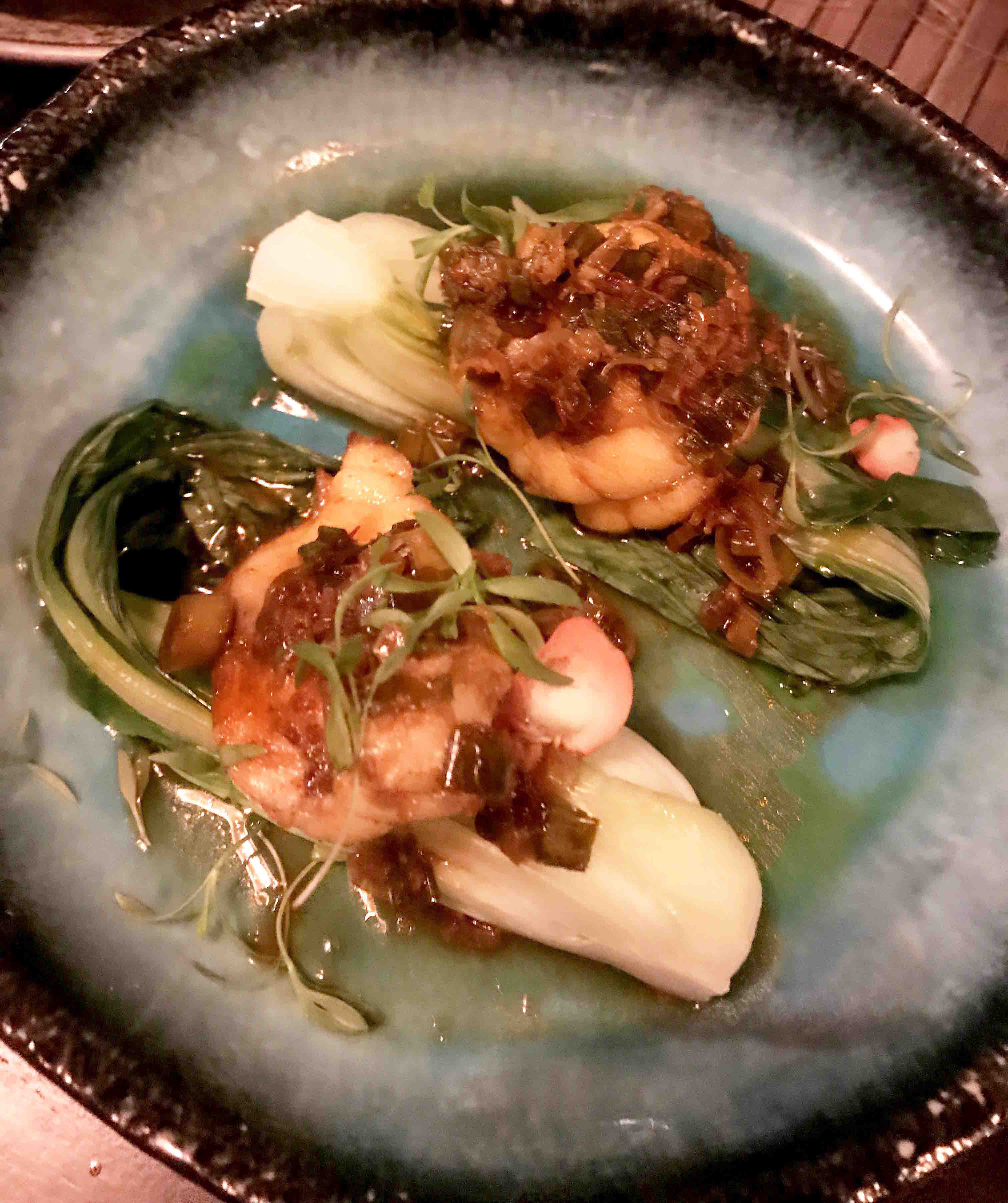 Black Pepper Prawns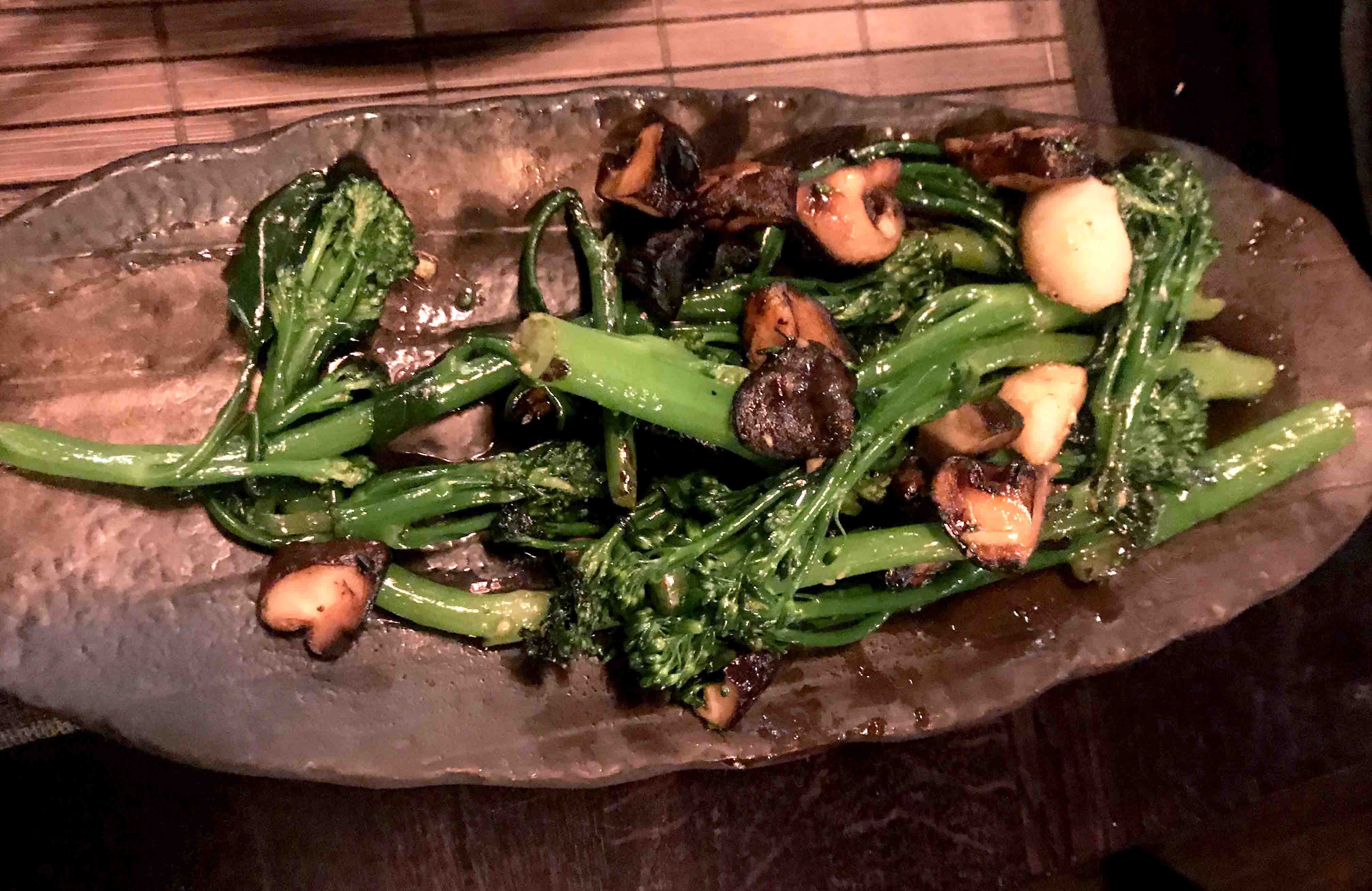 Wok Fried Tendersteam Broccoli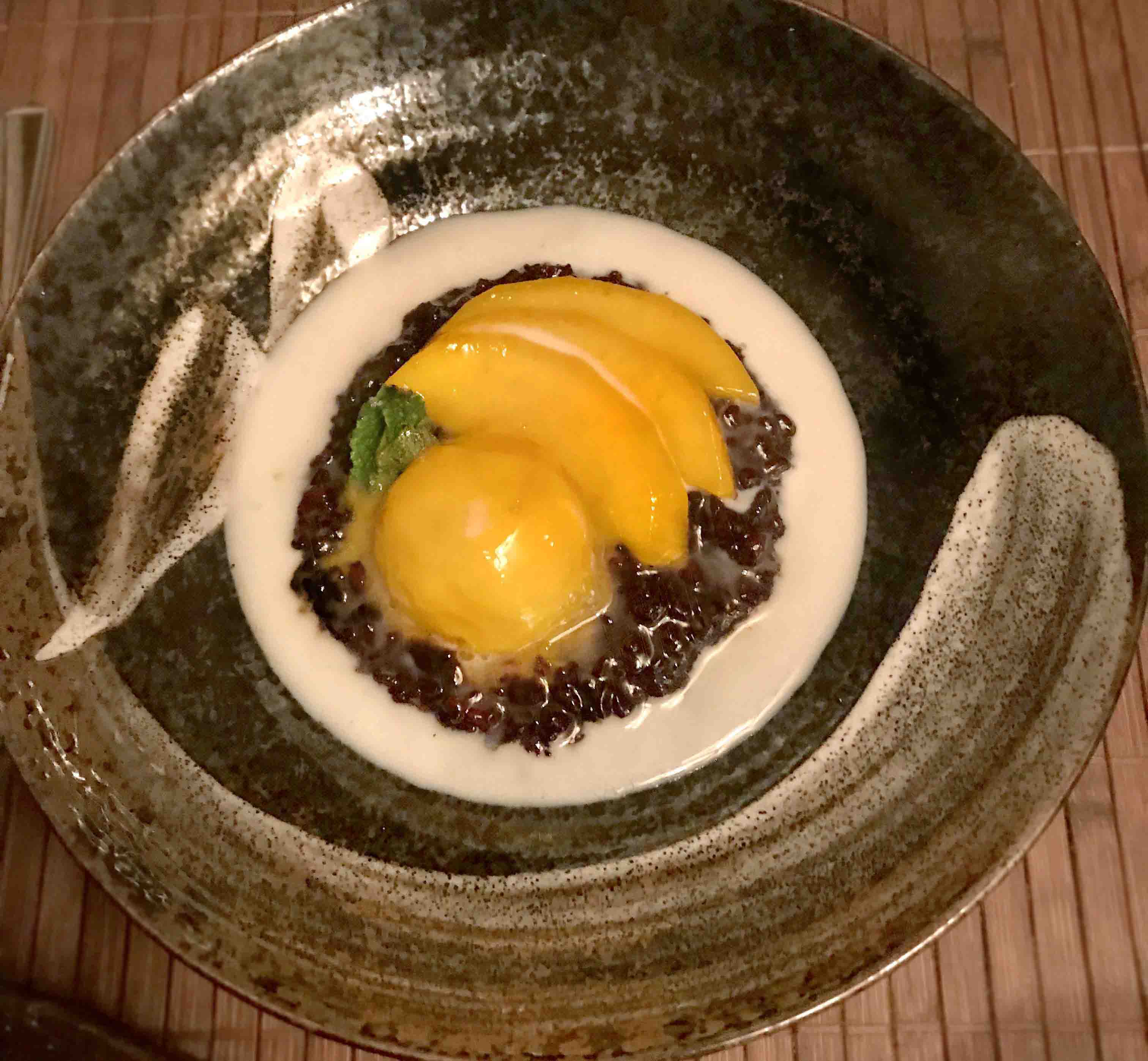 This legendary signature dessert is served first with a frozen coconut milk shell and hot water is poured over to create the coconut milk sauce, for the ever-loved Thai dessert classic, sweet rice and fresh mango with coconut milk. This version comes with black rice. I've read numerous articles about black rice being healthier and full of antioxidants. I personally love the rich nutty after flavour.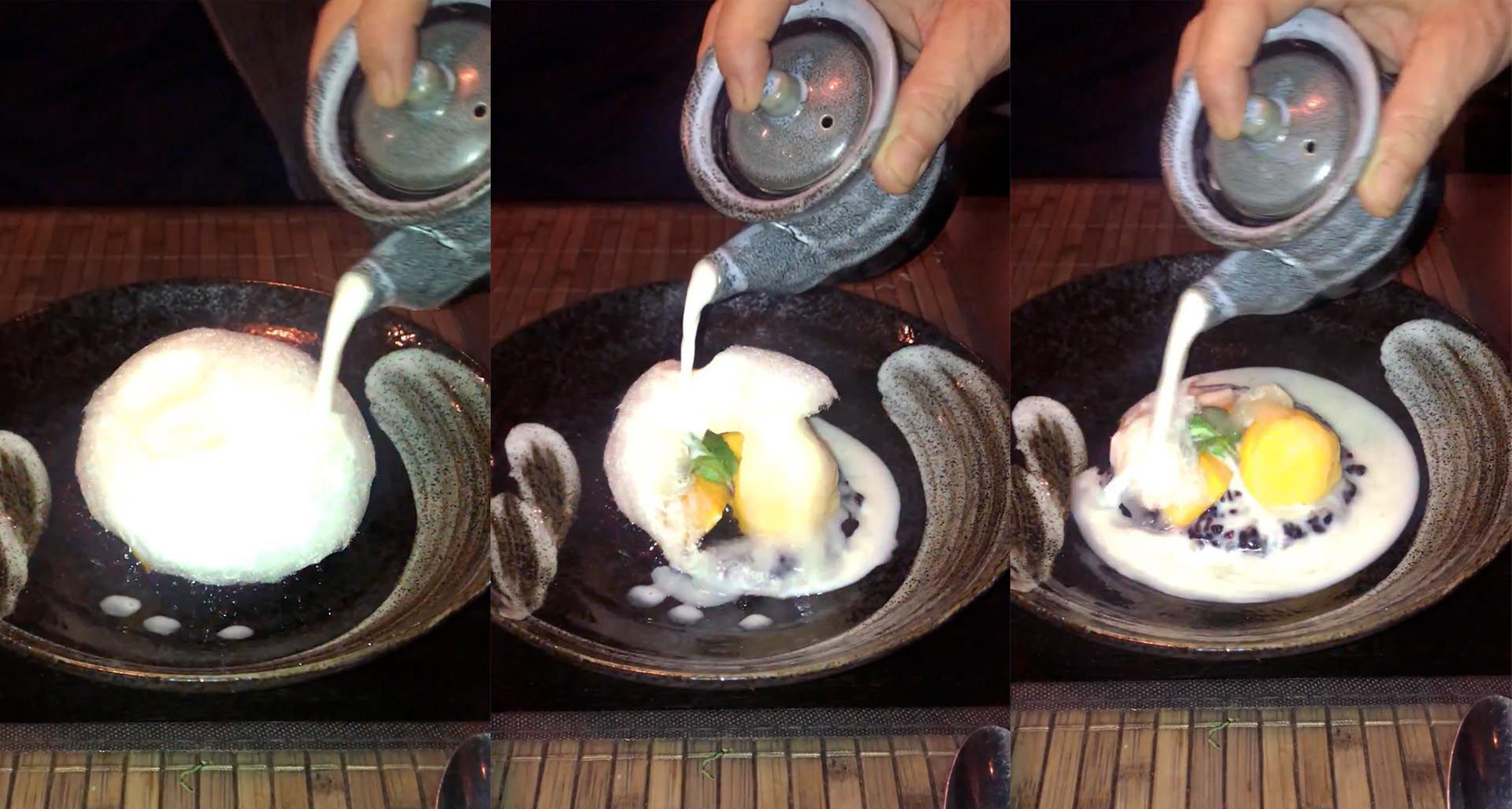 Here's a collage I made of the demo they do for entertainment. Experiences like this add that extra bit of luxury to London life.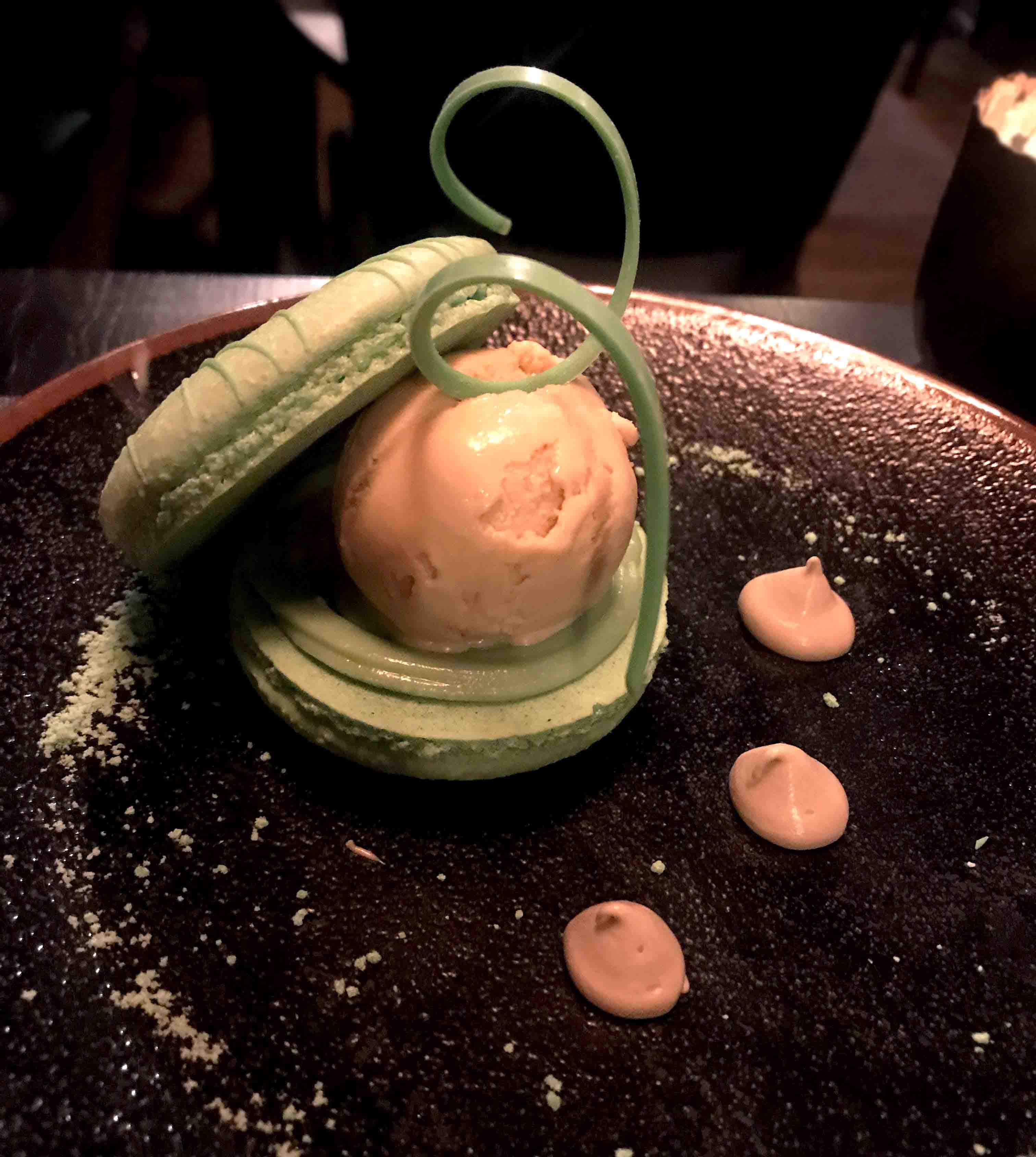 This was my favourite dessert. The Thai tea flavoured pandan macaroon. I was going to faint. Sometimes store-bought macaroons can taste very bland, are too hard or the filling doesn't anything special. This macaroon had a perfect consistency, soft in the centre and crispy on the outside. The flavour was incredible, you could taste that the Thai tea well and the pandan wasn't overpowering. I personally am not always a fan of pandan flavoured foods as it can be overpowering. This was the bomb!
À La Carte Overview.
The menu is very versatile. You can tell that they have put a lot of thought into catering for diners of many preferences. Here's a quick overview of what I've had.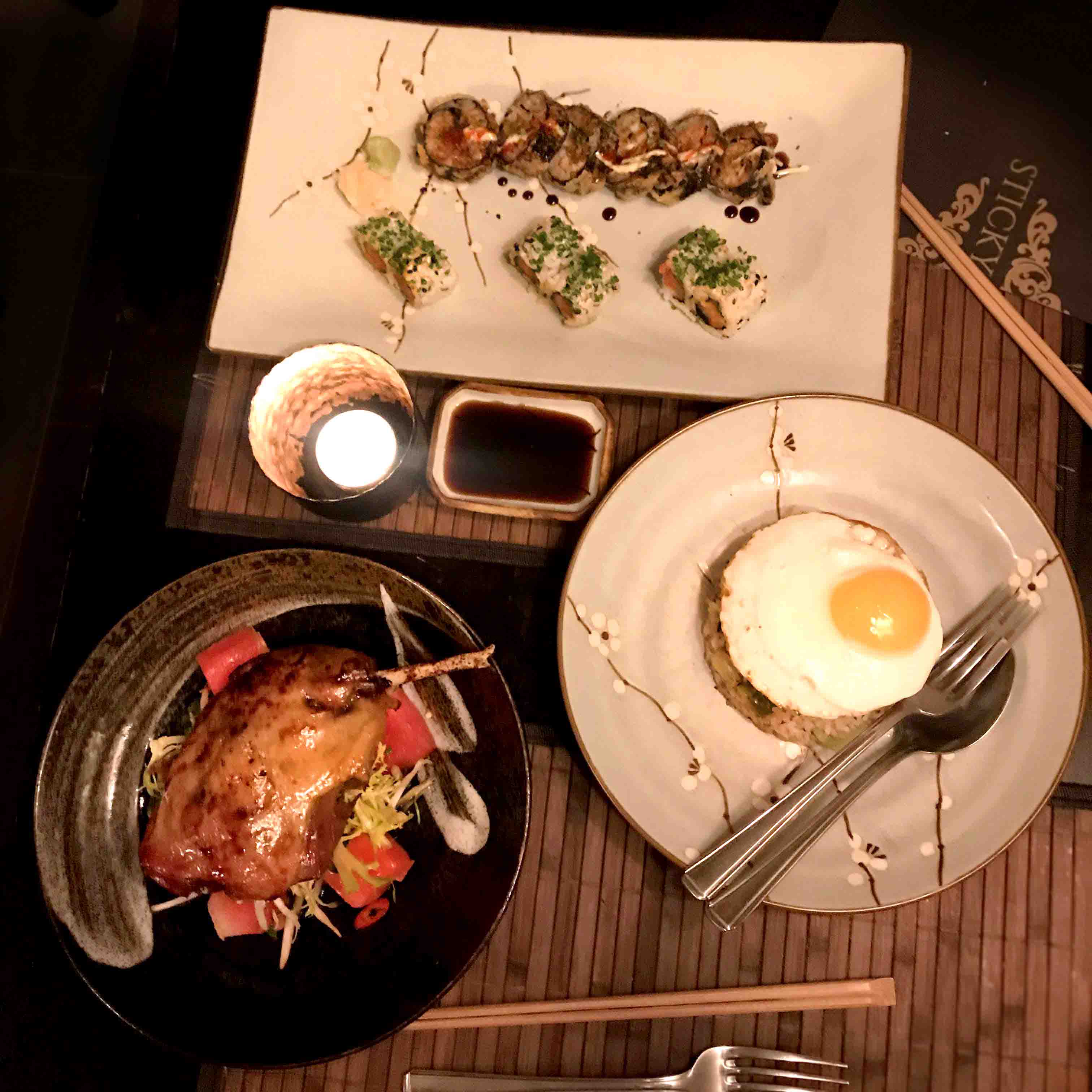 An assortment of fresh, handmade sushi. The legendary truffle egg fried rice and a twice-cooked glazed duck with Malaysian Gula Malaka, watermelon & frisee salad and Hoisin dressing.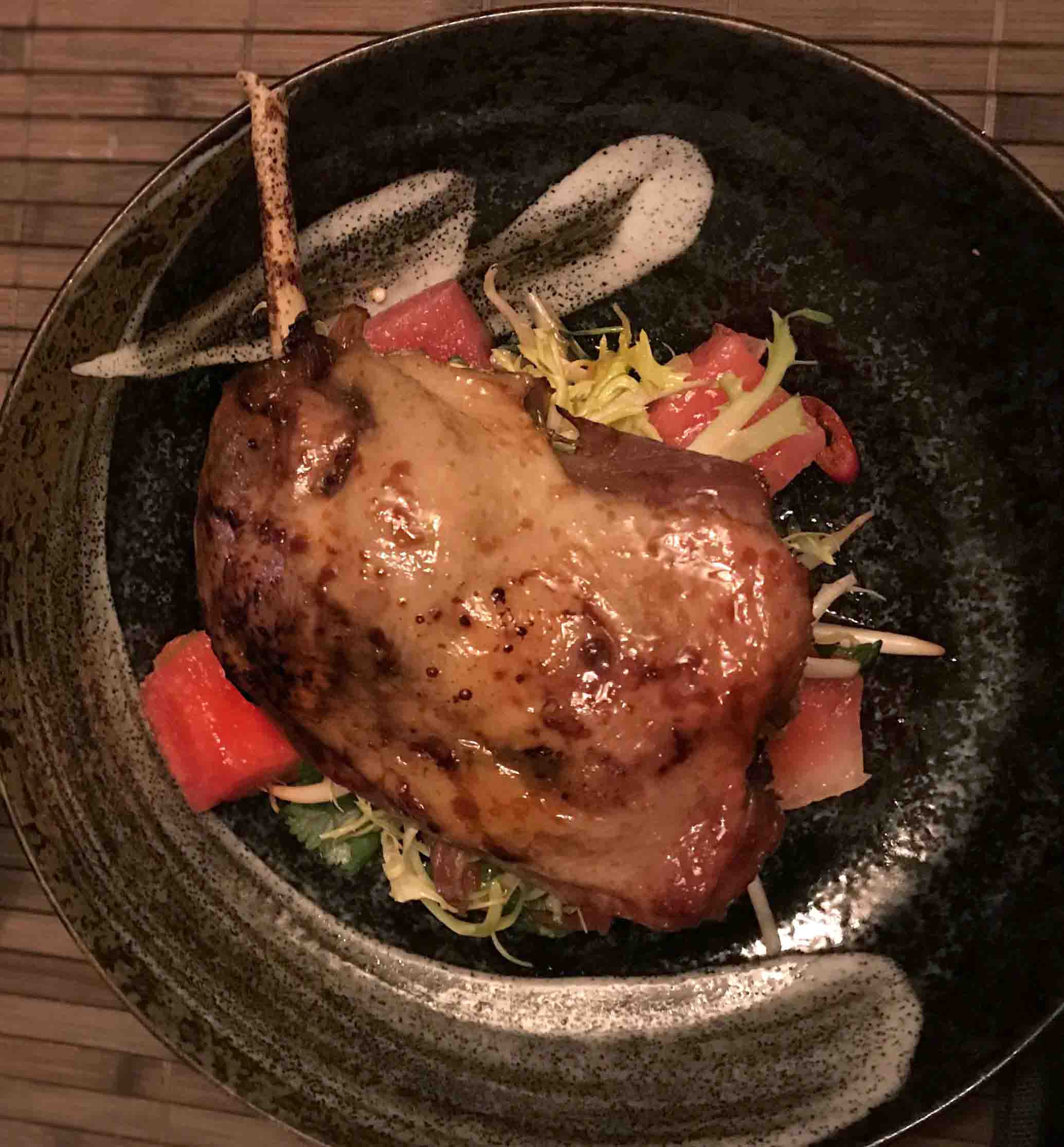 A closeup my confit duck. I have to say, it was one of my top 3 duck dishes I've ever had. Perfectly cooked and tender, left a bit crisp with the delicious glaze on top.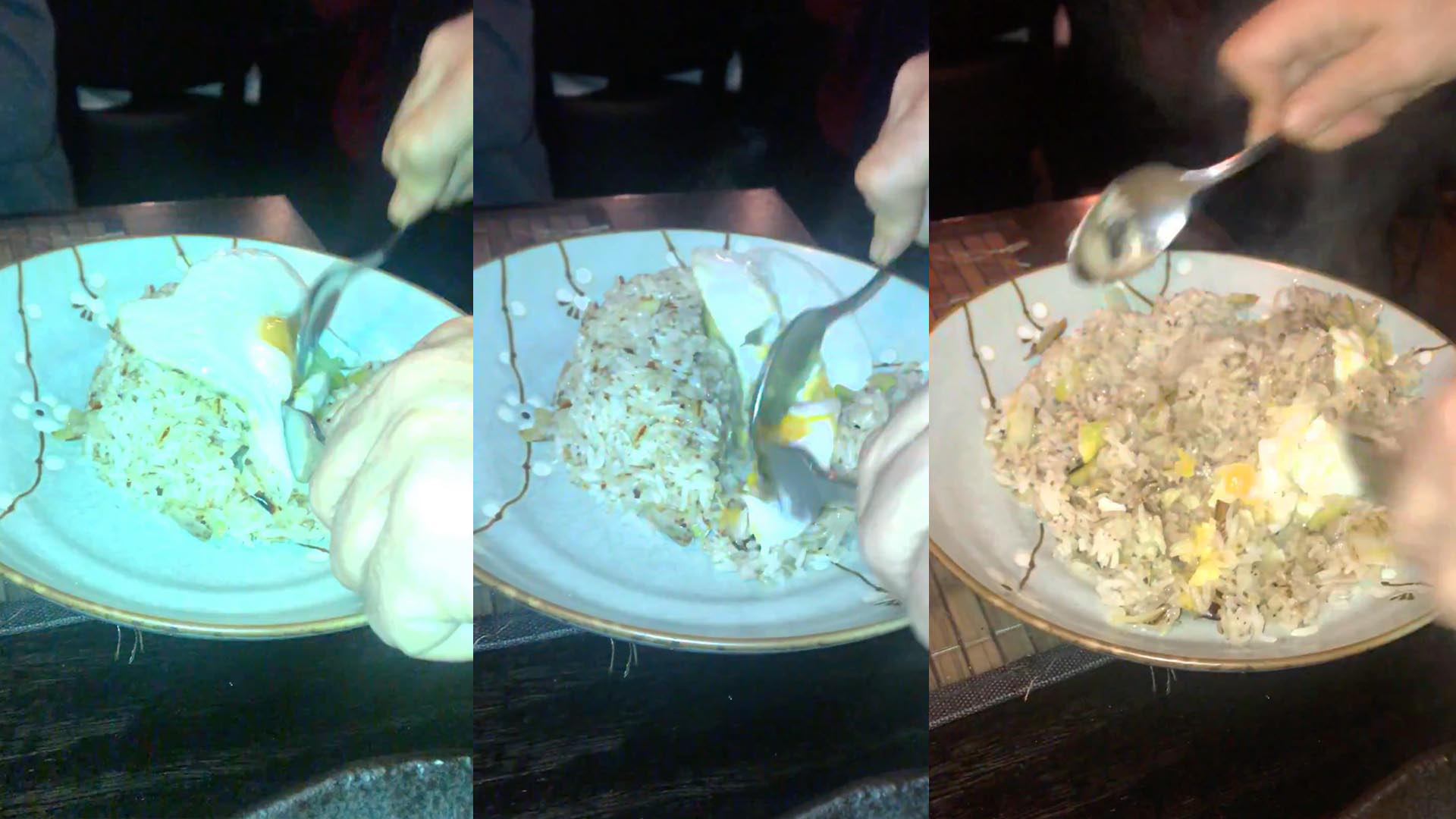 Couldn't retrieve a single still life shot of the delicious egg truffle fried rice but here's a demo collage of what the waiter does. It's a similar stunt to the mango dessert but with two spoons. This is also one of their bestselling side dishes.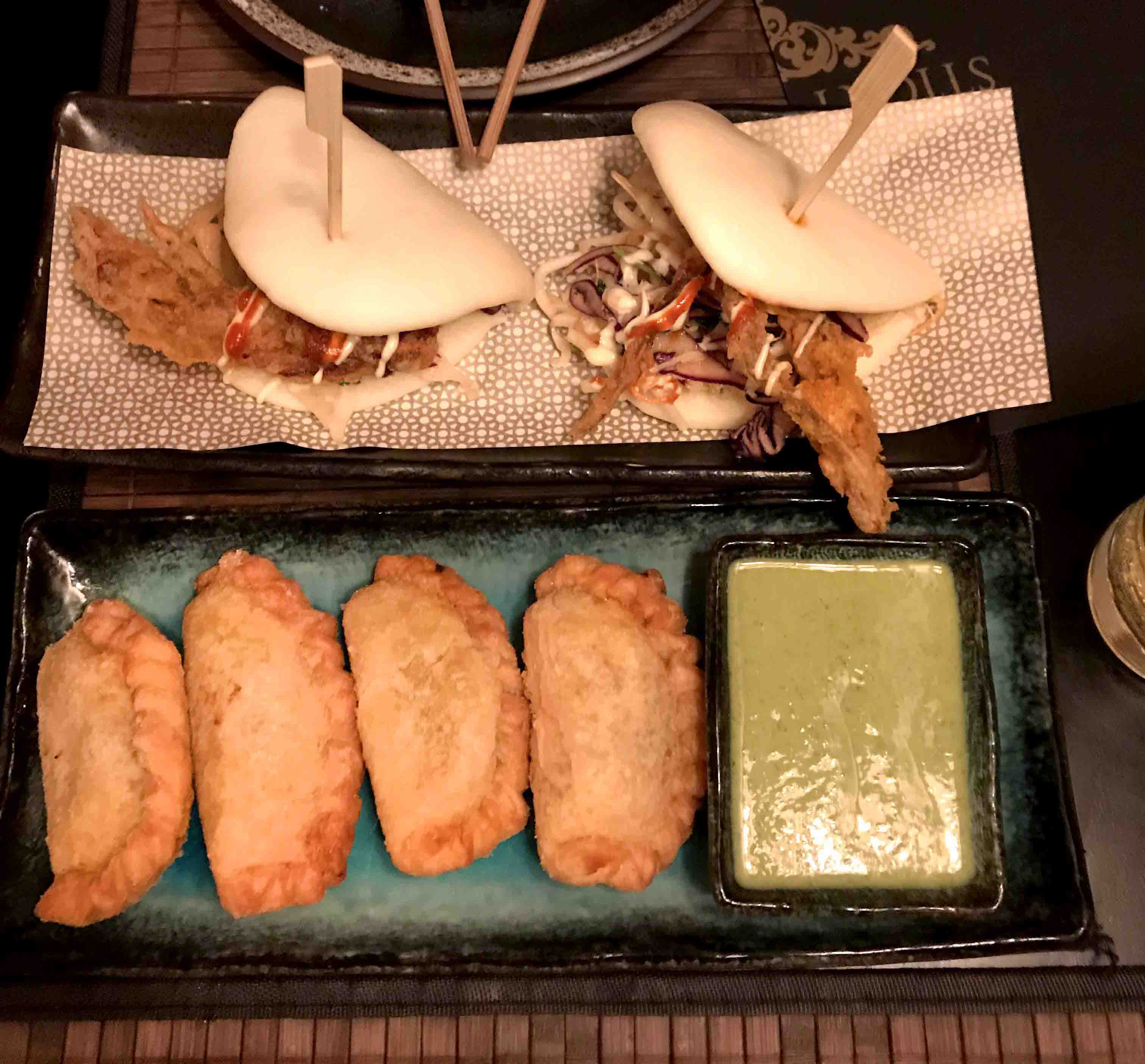 If you're a fan of seafood ingredients then this is the perfect place for you. Above are some soft shell crab steam buns with Asian slaw and Sriracha. Below are crab dumplings with quail egg, Laksa sauce and coriander oil. Yum! I was so close to licking the sauce plate.
This charcoal lime ice cream with peanut butter mousse and chocolate ganash was so good. A great mix of flavours, from tangy lime, creamy peanut butter and the salty aftertaste of charcoal with a marshmallow 'satay' was a great way to finish my fining experience.
Overall verdict?
If you're a fan of those cult Asian-fusion dining places in Helsinki, then you will love this. It's semi-casual but upscale. Food is delicious, menu well-curated and service was excellent. This is one of my favourite spots in central London. The dim lighting and Asian interior reminds me of Geist in Copenhagen. Their tasting menu is very affordable at £39.50 per person. That's a no-brainer! Have you been to Sticky Mango in Coin Street?
More information about Sticky Mango on their website here.
Address: 33 Coin Street, London, SE1 9NR, London
Lots of love and stay safe,