Sneak Peak Into Whole Foods, Kensington – Is It Worth The Hype?
Sneak Peak Into Whole Foods, Kensington – Is It Worth The Hype?
Ah, Whole Foods, the supermarket chain leading the epitome of the American food ideologist's paradise. Natural, organic, full of plant-based options, and strictly regulated. The symbolic grocery destination of the upper-middle class, so they claim.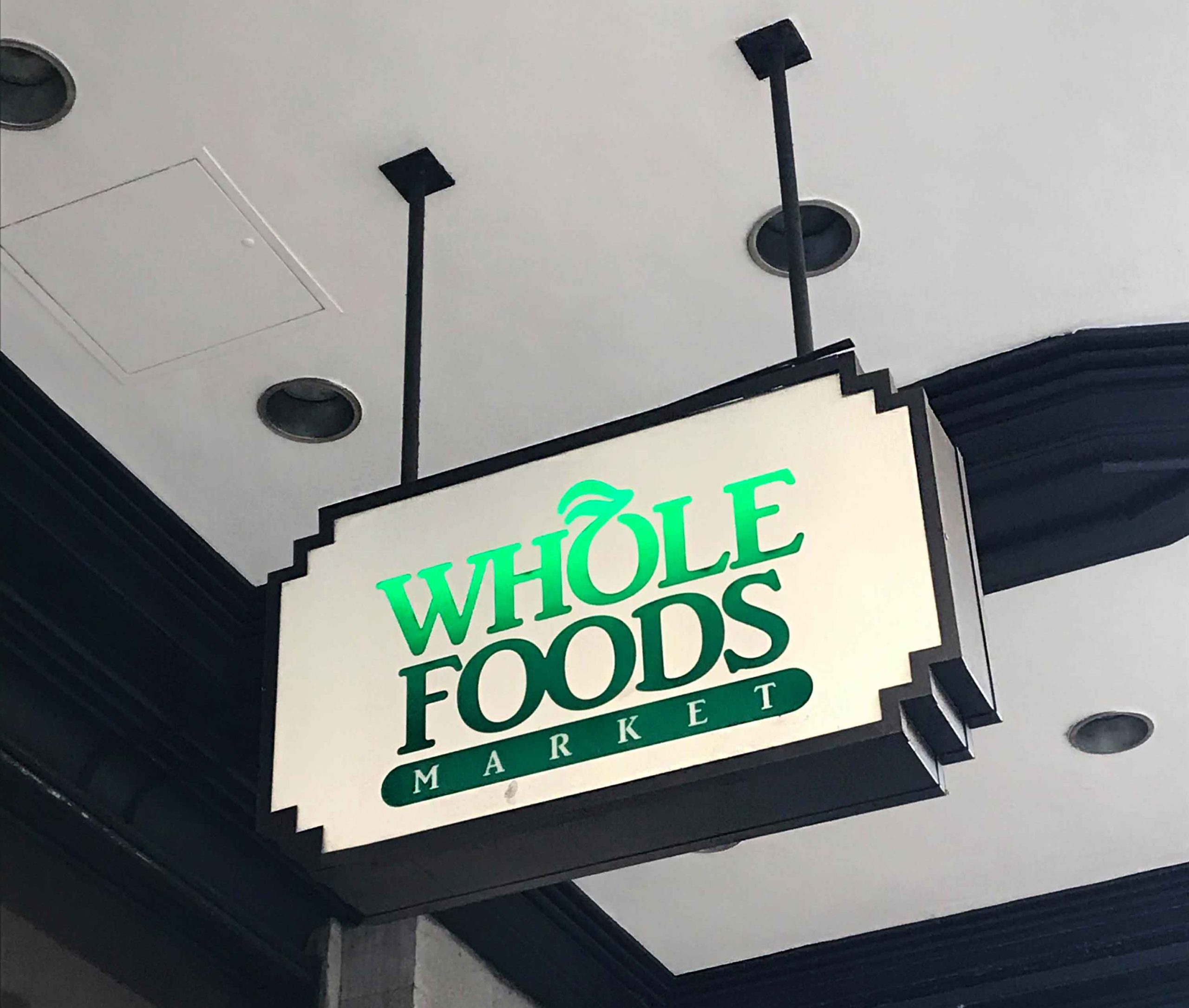 Since there's not much action happening in a nation with a national lockdown, I've had a weekend routine of walking from my house to South Kensington to visit Kova Patisserie and slowly make my way to High Street Kensington. These two destinations have been my highlights of the week. Here's a glimpse into UK's largest Whole Foods store in Kensington, London.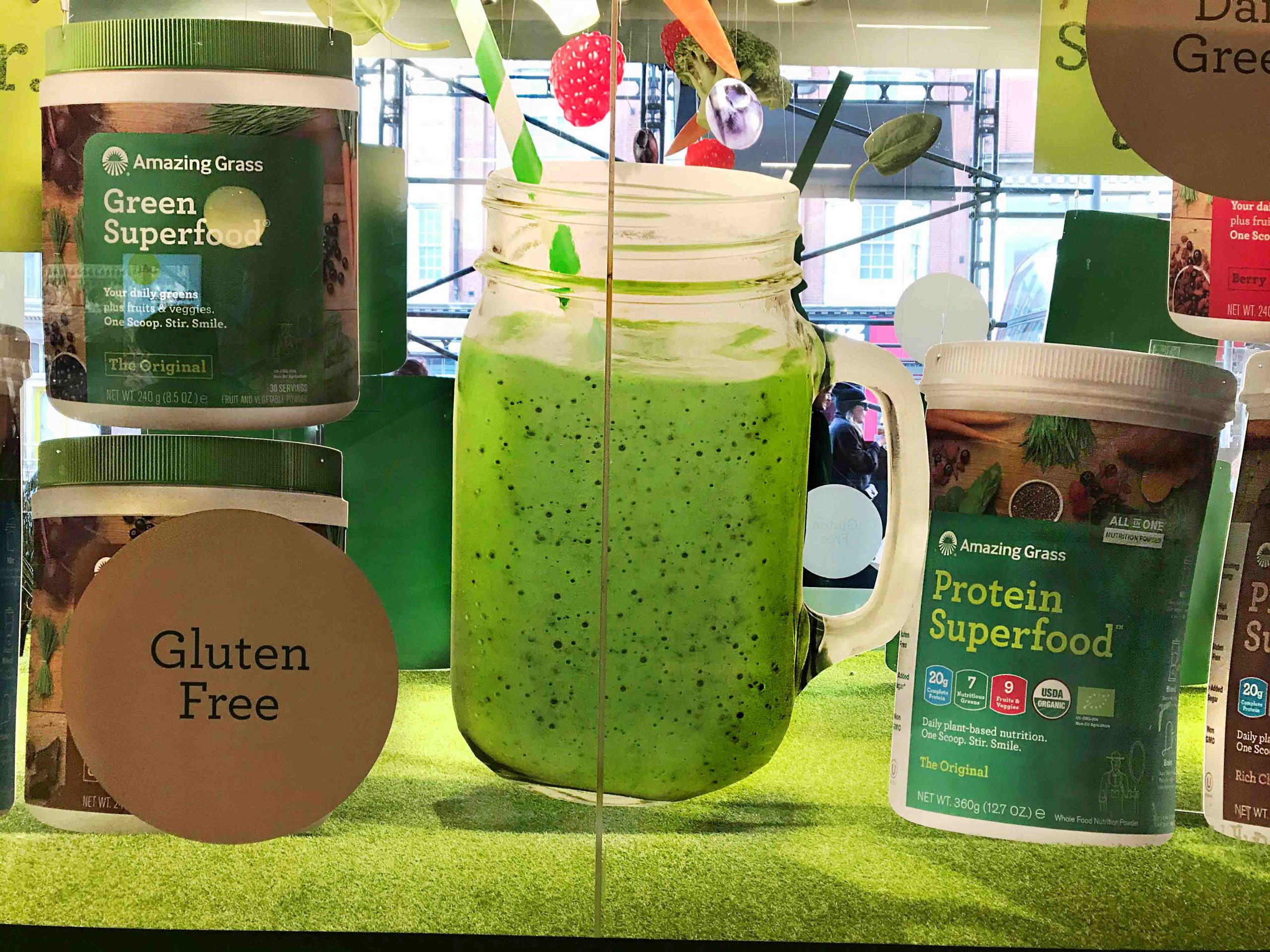 The illusion of healthy foods is already obvious from their shop window merchandising 😀 sigh!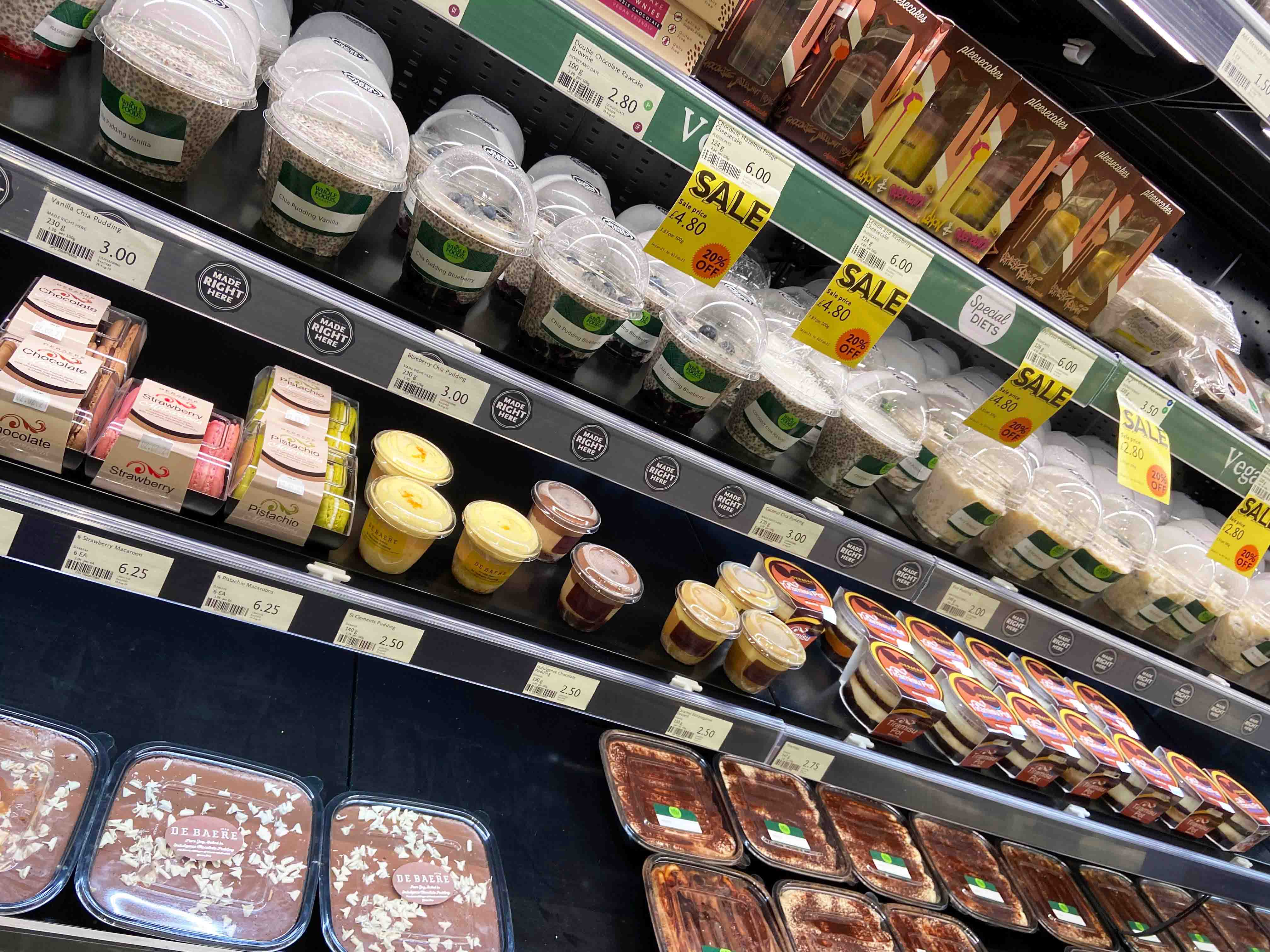 Upon the entrance is the bakery section filled with bread, cakes and desserts. There's nice brands catering for vegan and gluten-free dietary requirements.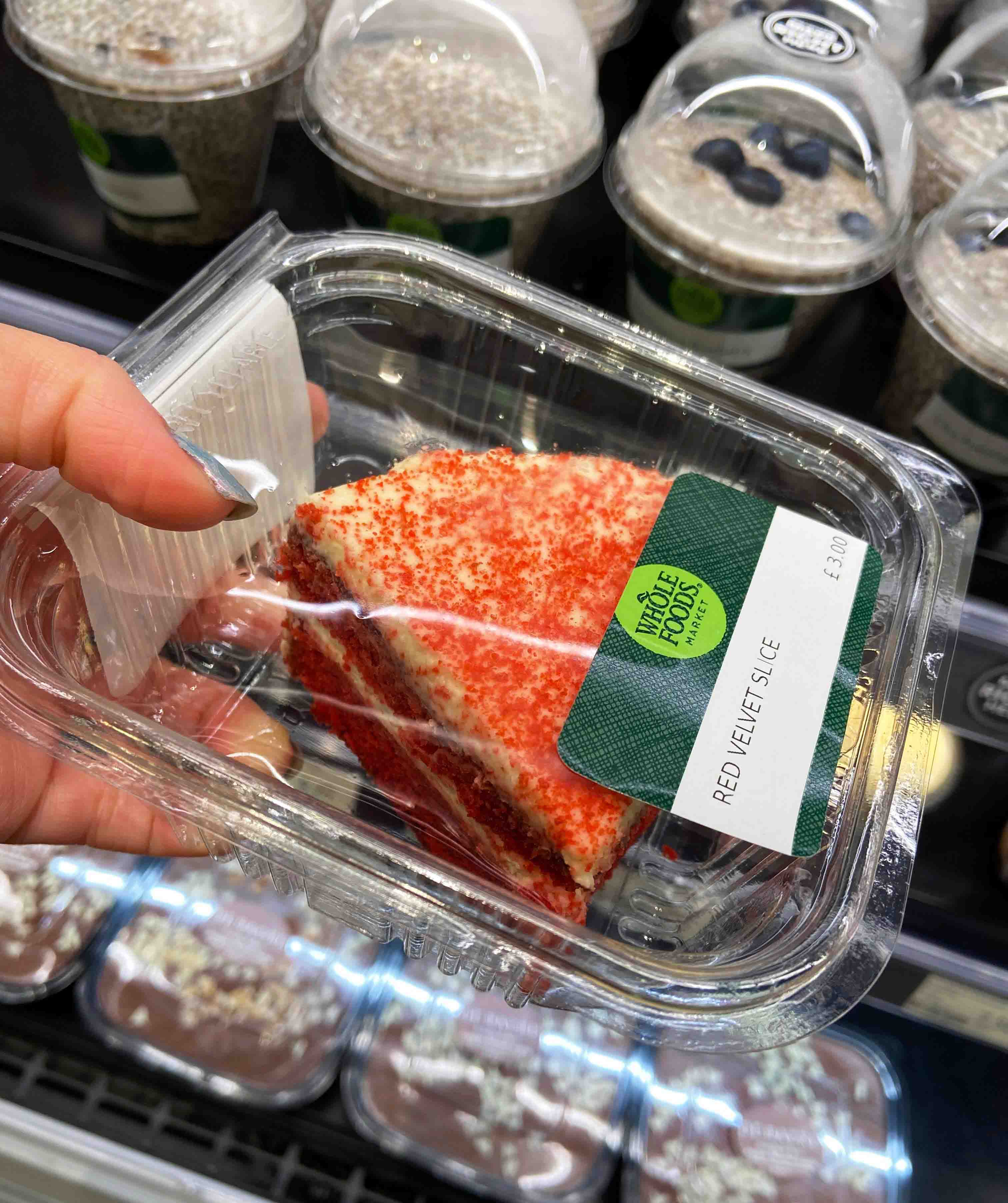 The house-made red velvet cake and pumpkin pie from wholefoods are some of my favourites. Perfect to share on a picnic in Hyde Park, which is unde 100 metres away from the store!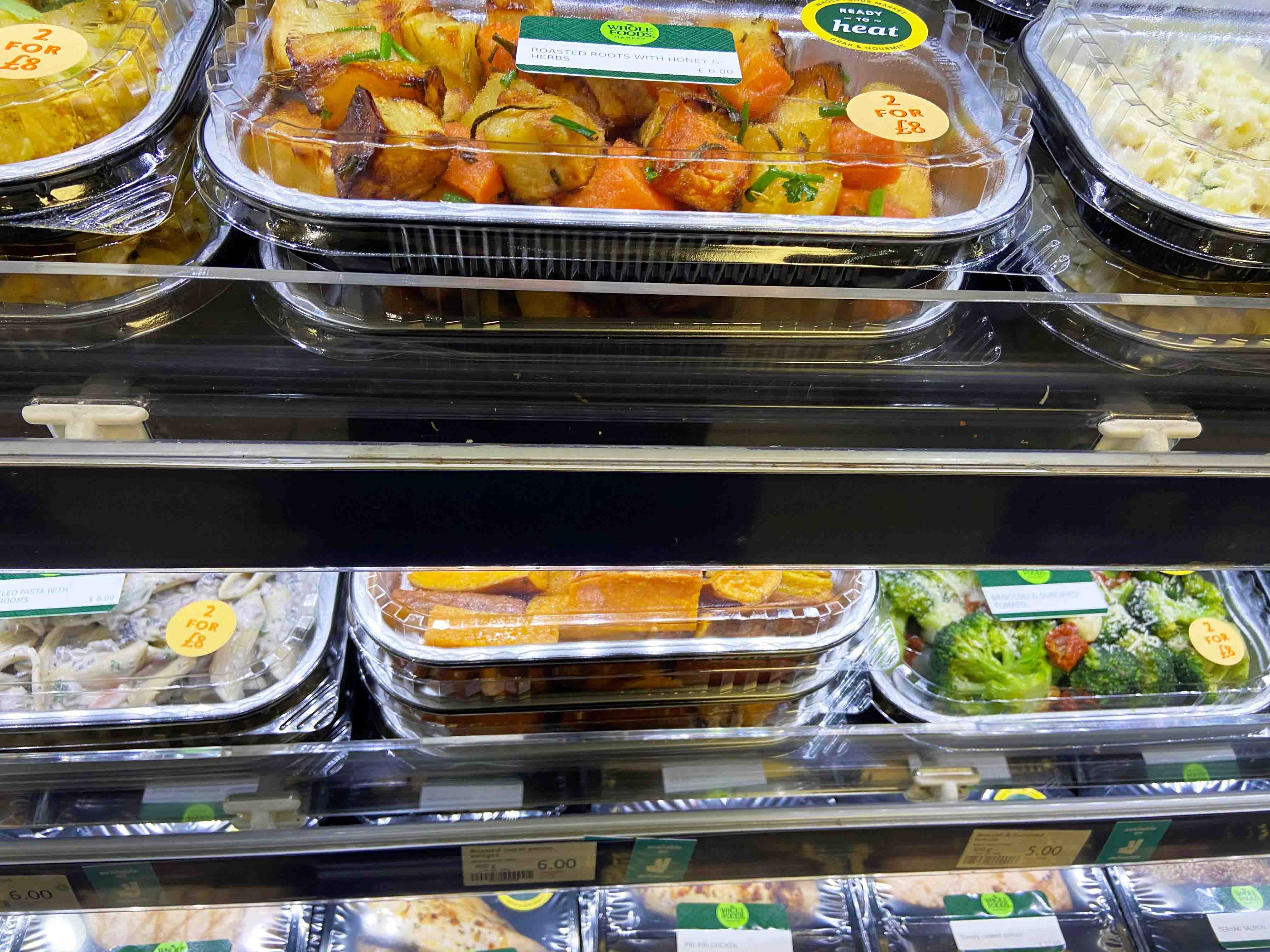 After all the enticing cakes, you will come across a long aisle of ready-made meals. There's a versatile range of food from oven-roasted veggies to wraps, salads and stews, with plenty of plant-based options!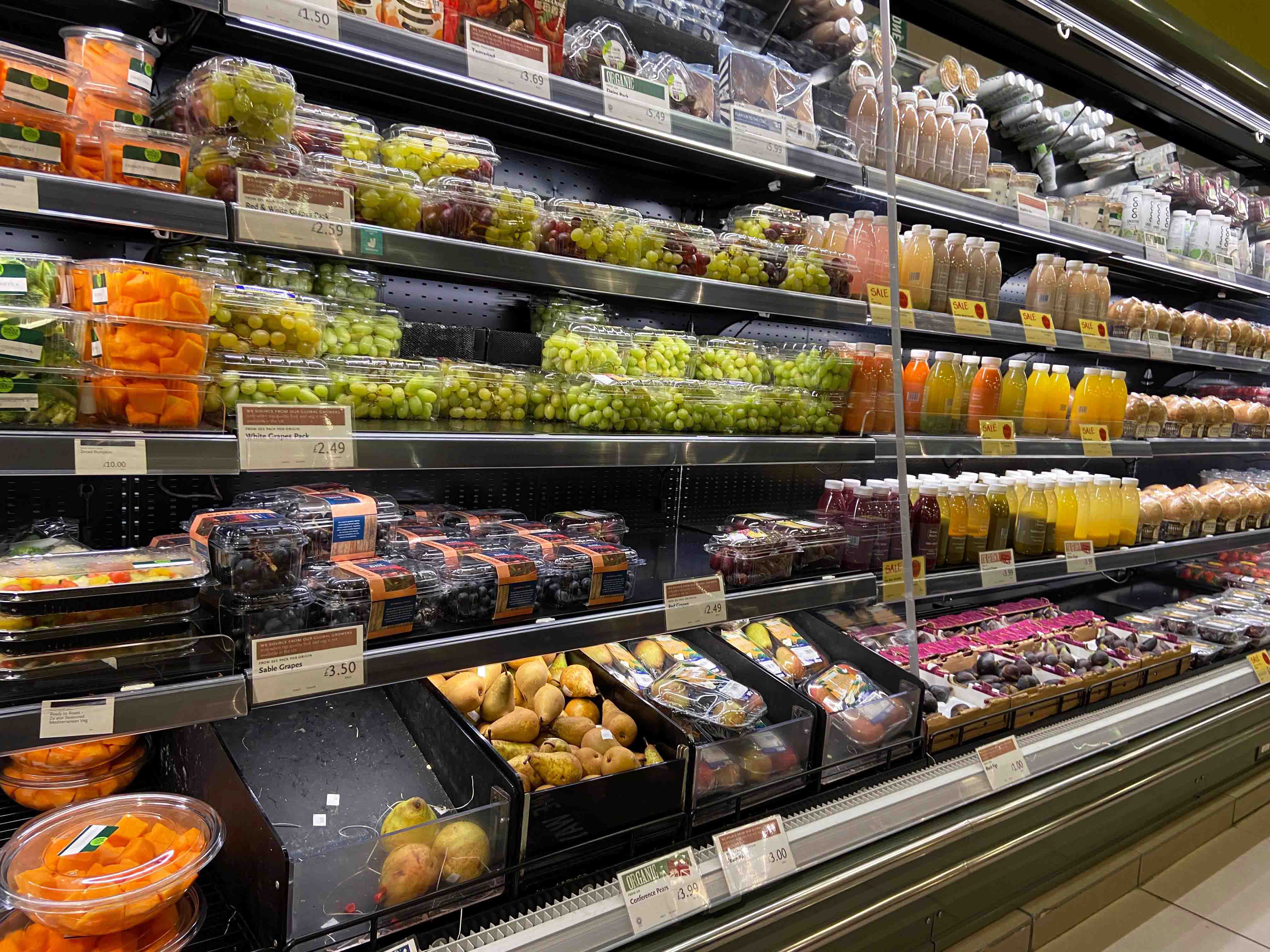 After the aisle, there's a set of escalators that will lead you downstairs to the main floor where you'll first see fresh fruits and vegetables.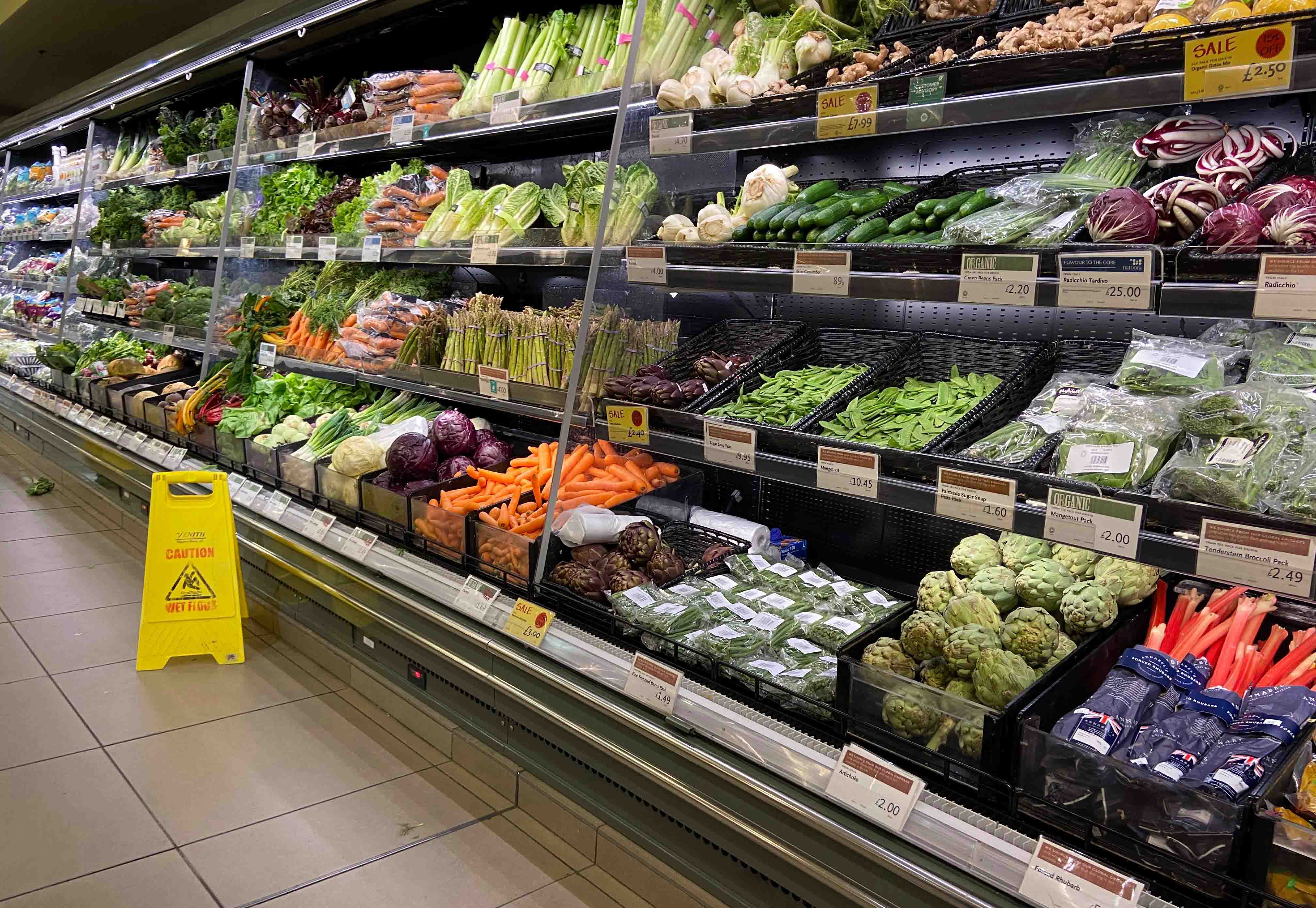 After the corner to the left there's an array of fresh vegetables.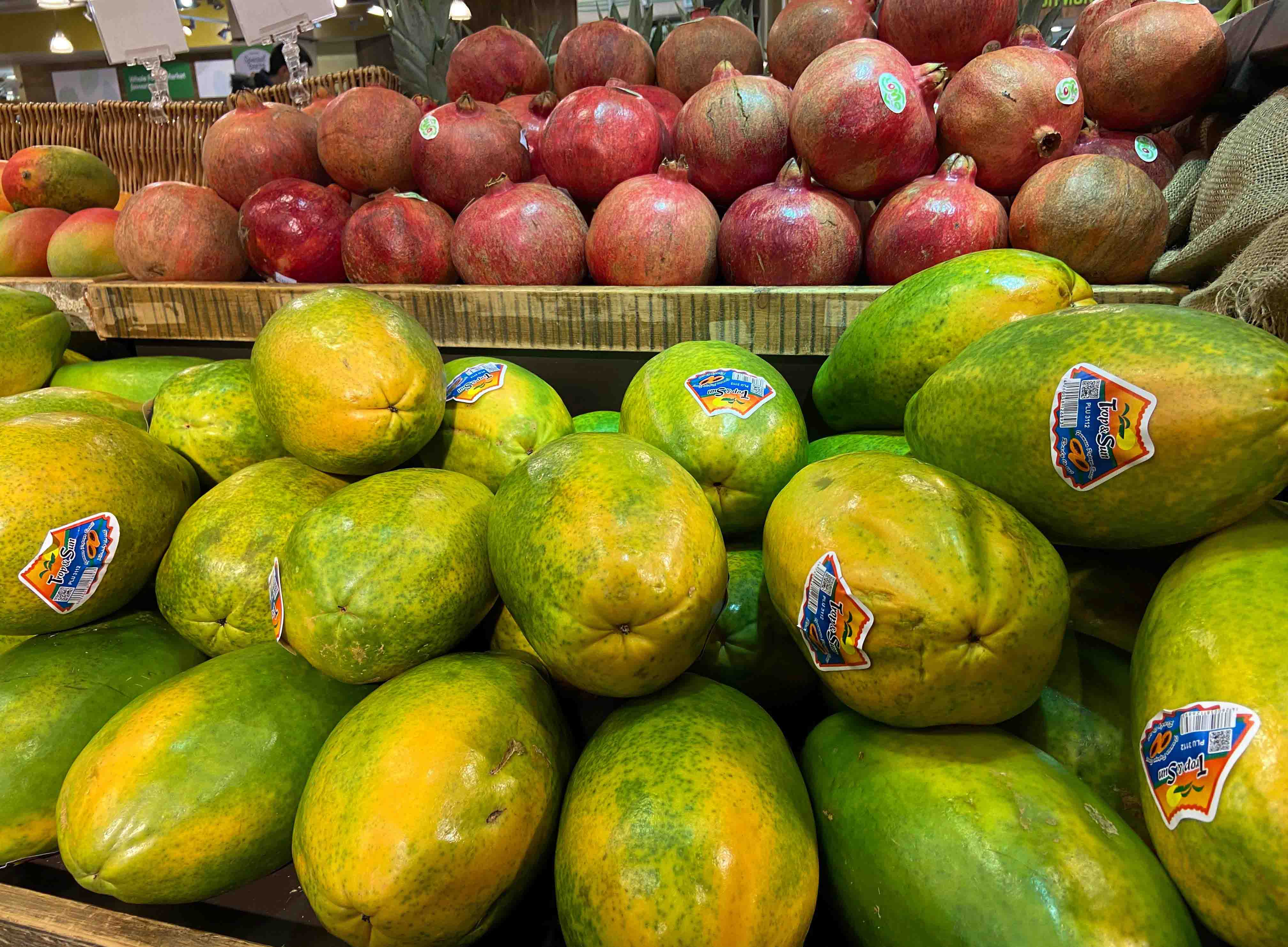 Fresh Papayas and pomegranates in the fruits section.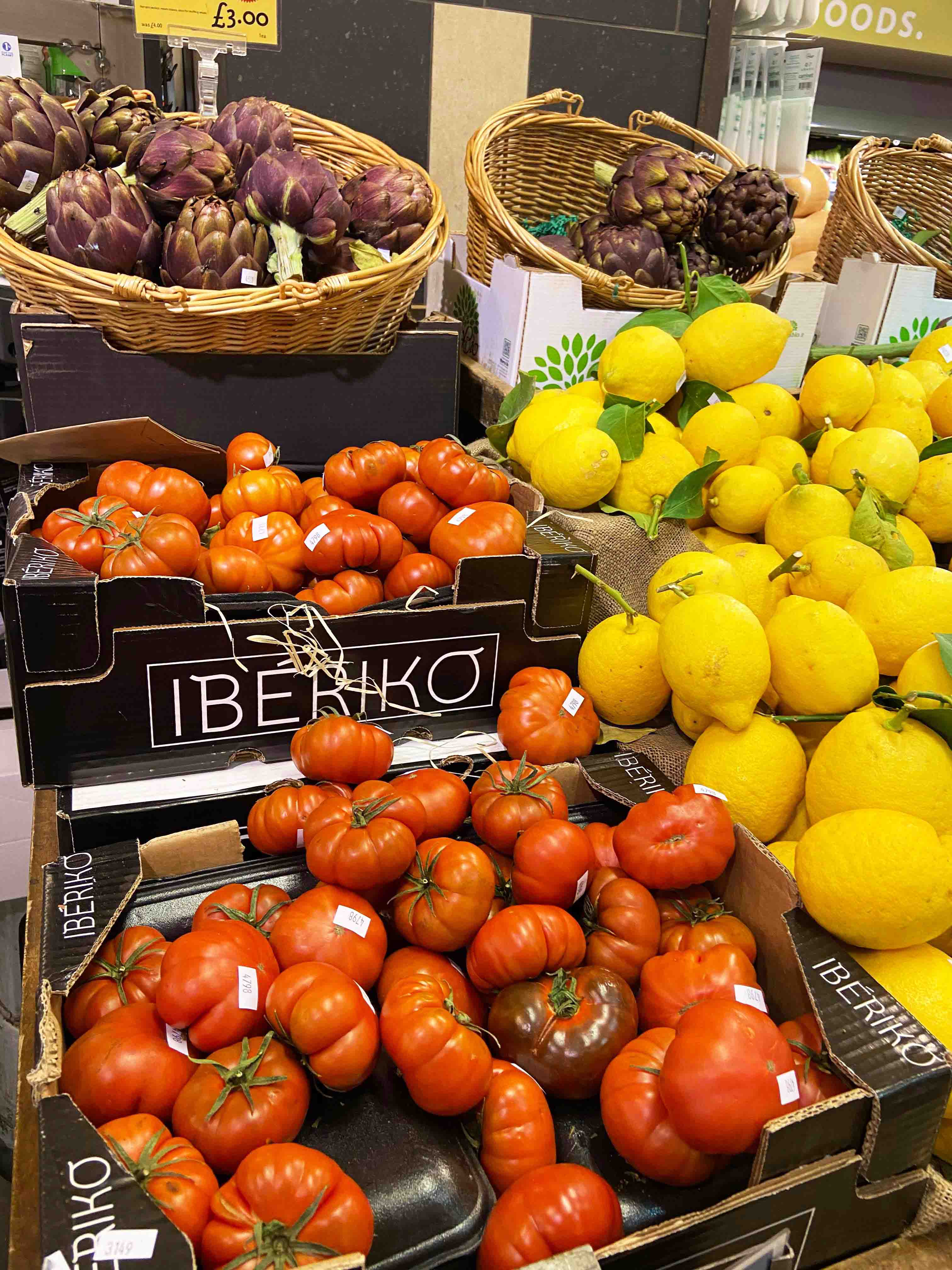 Tomatoes and Lemons next to the fruits.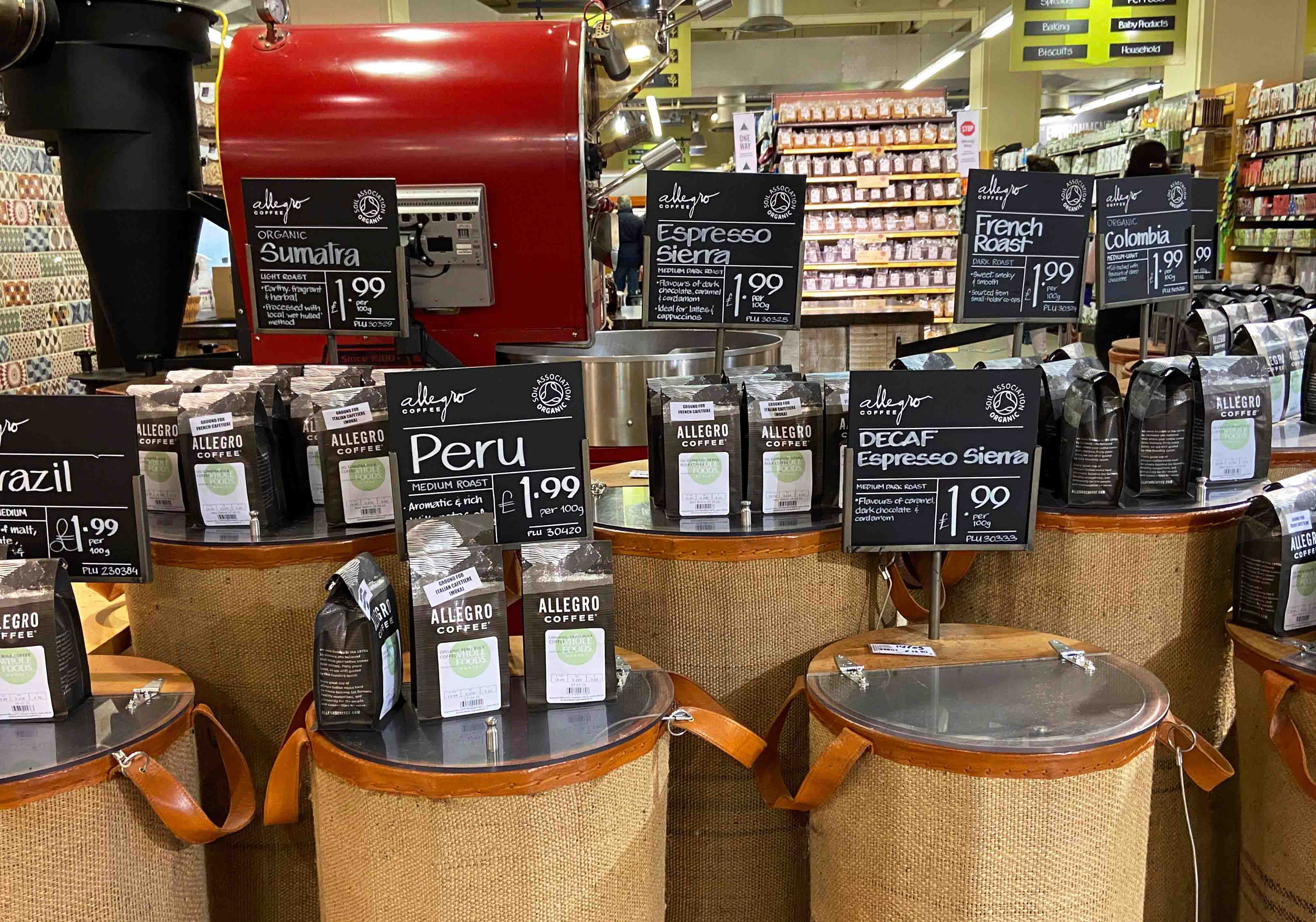 An exquisite selection of ground coffees from different regions. I'm tempted to tap into the Peruvian or Indonesian blends!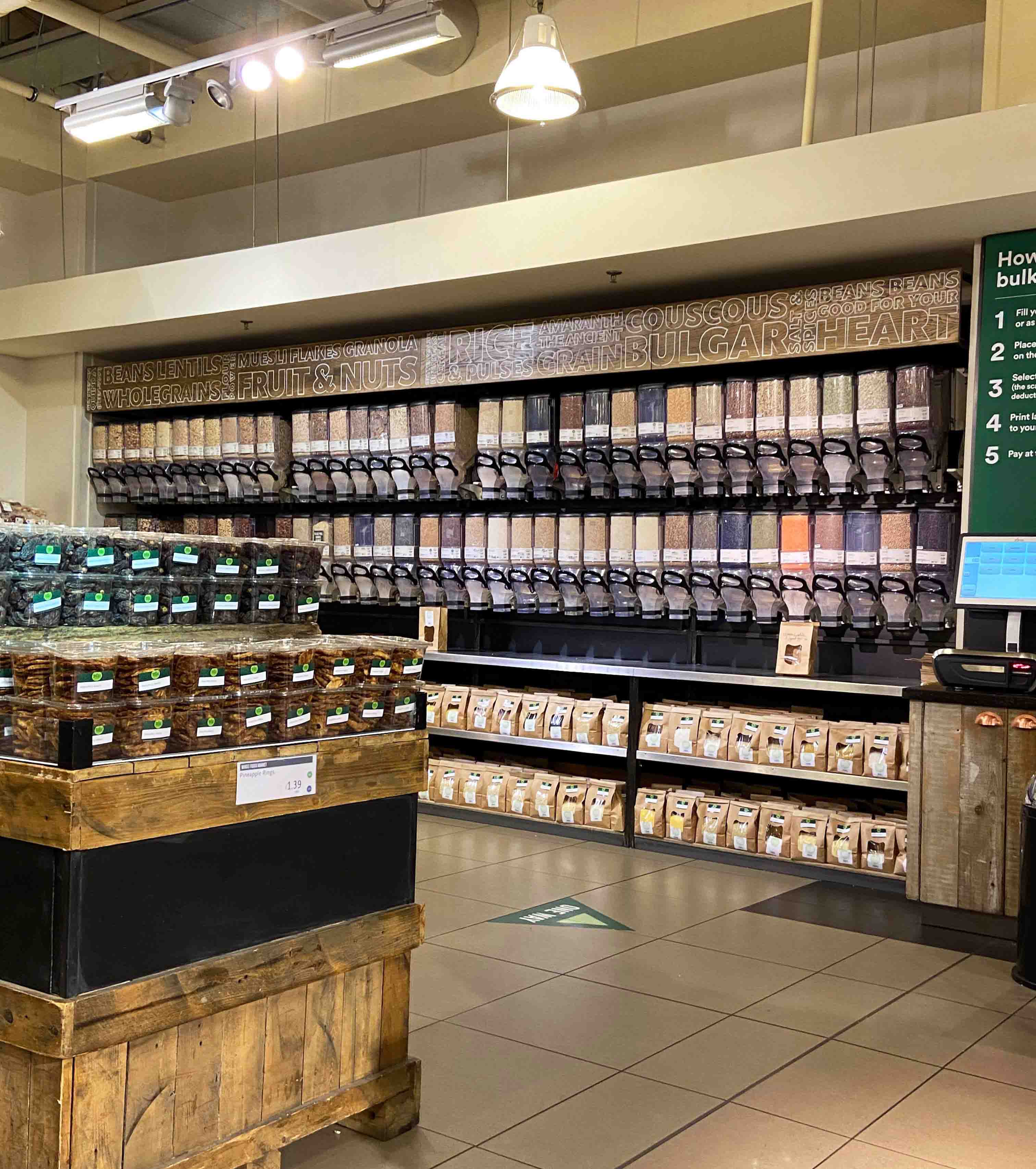 Next to the coffees are an immersive variety of spices on in 'zero-waste' style.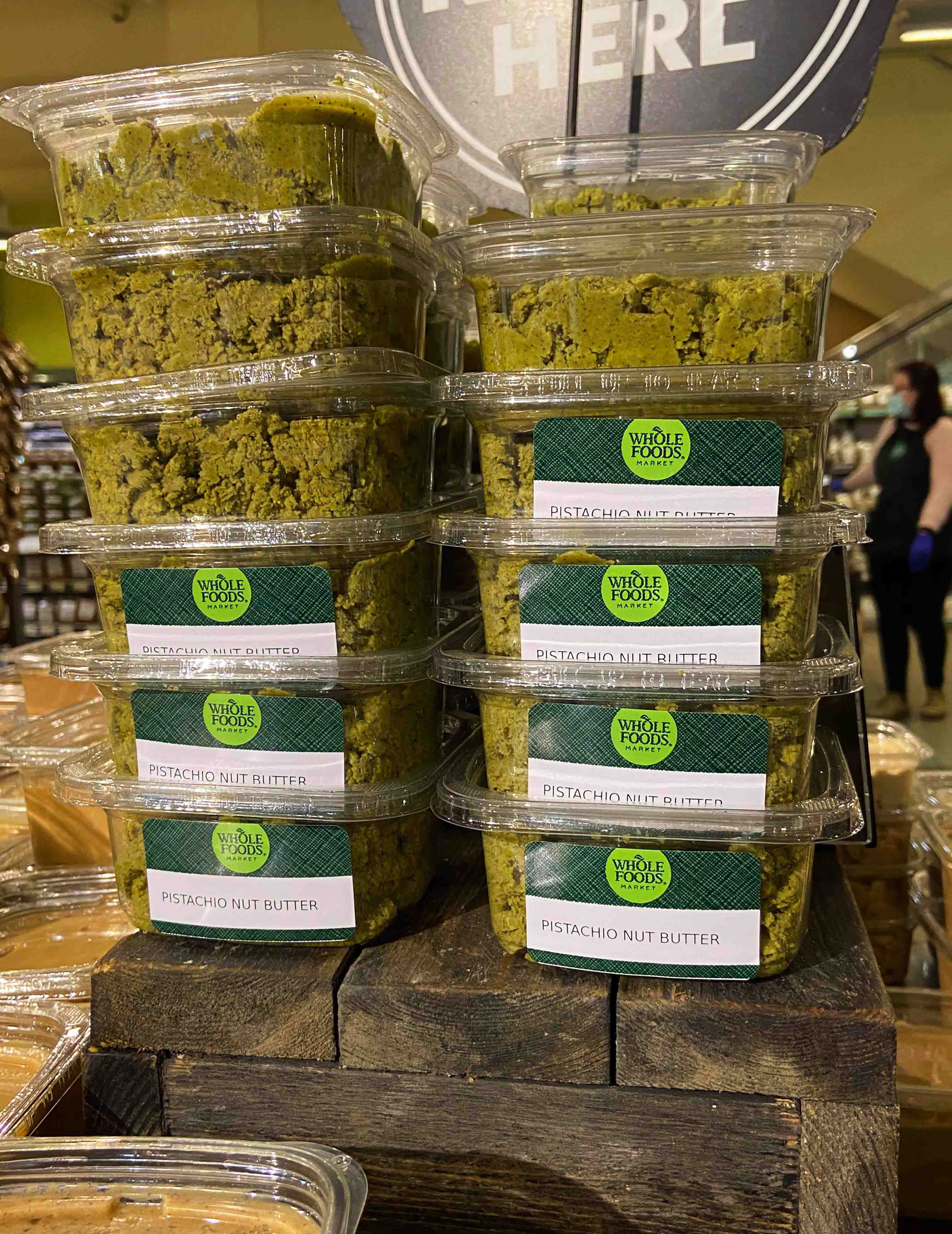 You can get a lot of nice in-house WF branded products such as this pistachio butter. I grabbed this and a macadamia one.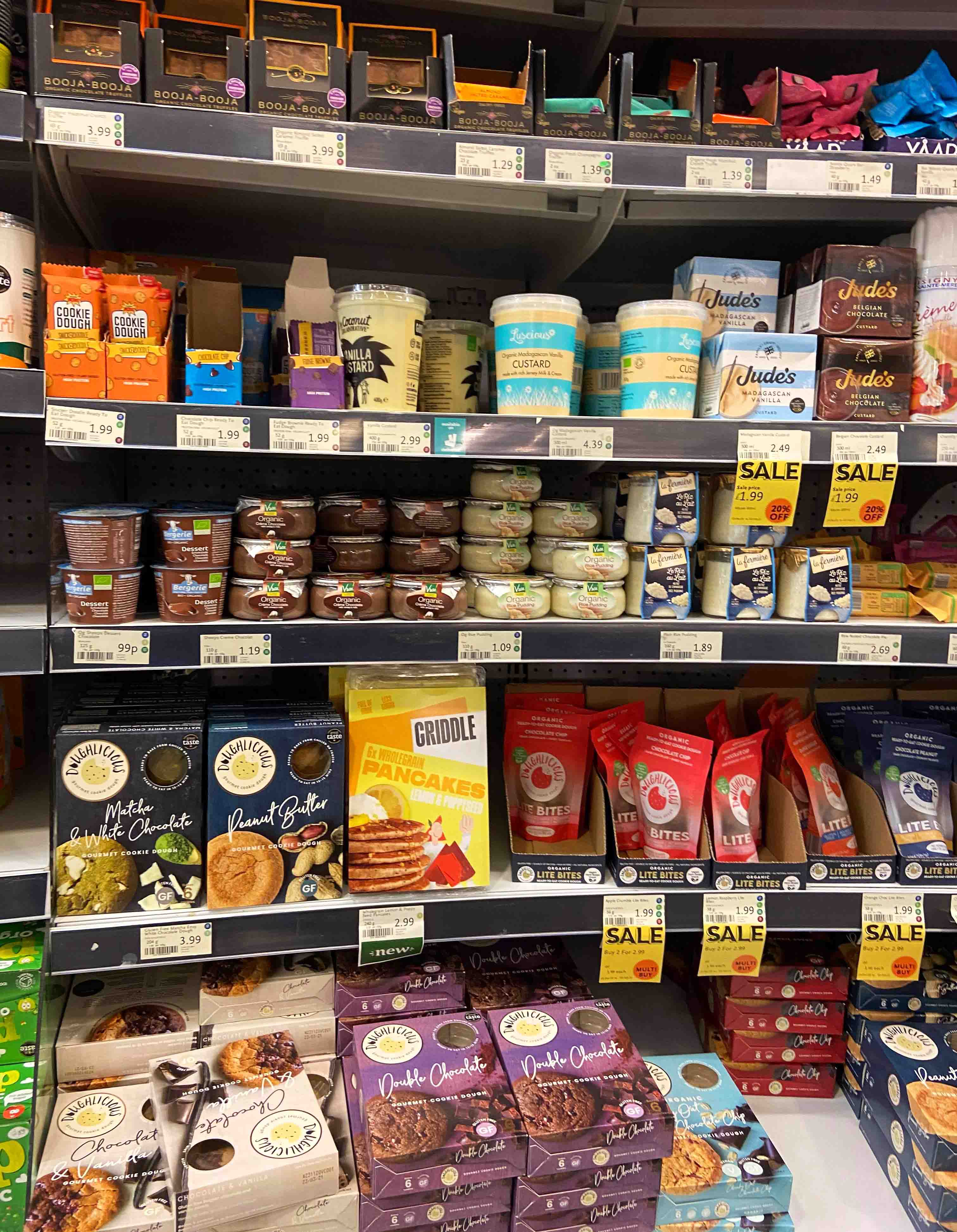 I fell in love with these Douglicious cookies. They're prepped up and ready to for into the oven. My favourites are the matcha white chocolate and double chocolate flavours.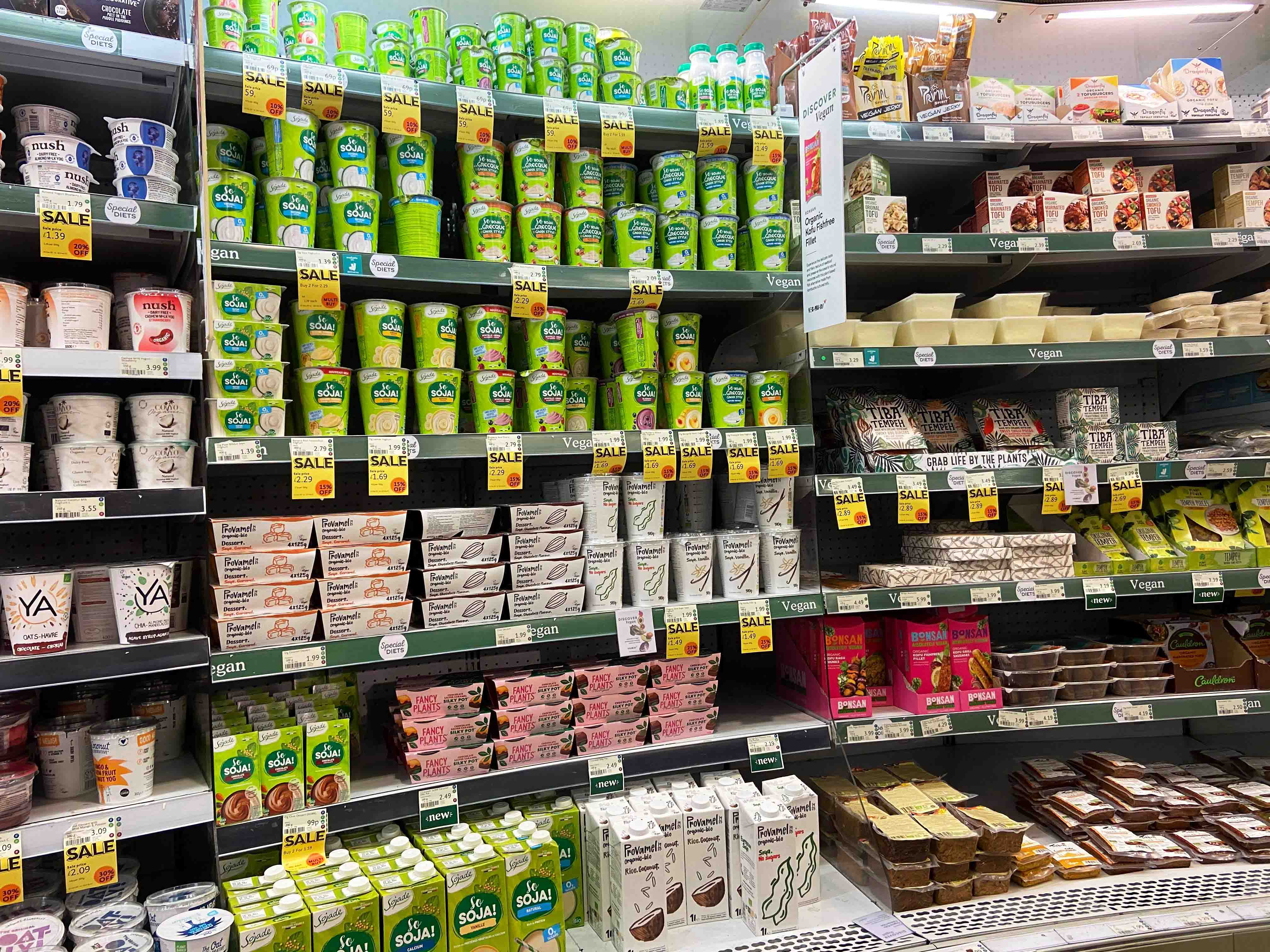 Here's the much anticipated vegan section! Full of different plant-based milks, yoghurts, puddings and cooking creams.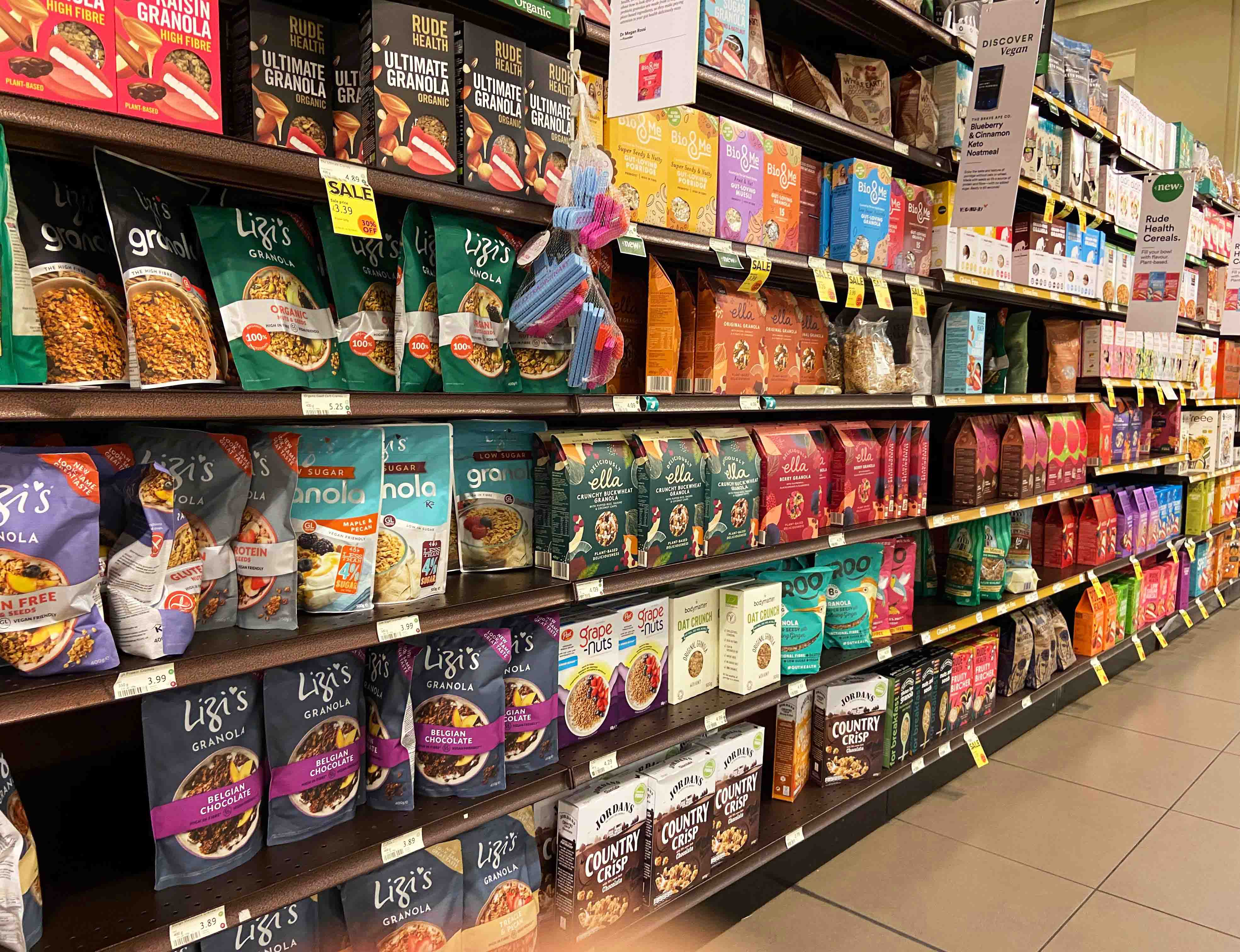 Anything from gluten-free, vegan, paleo to locally London-produced. You name it. If you're looking for specialist cereals, granola or muesli then Whole Foods is your holy grail.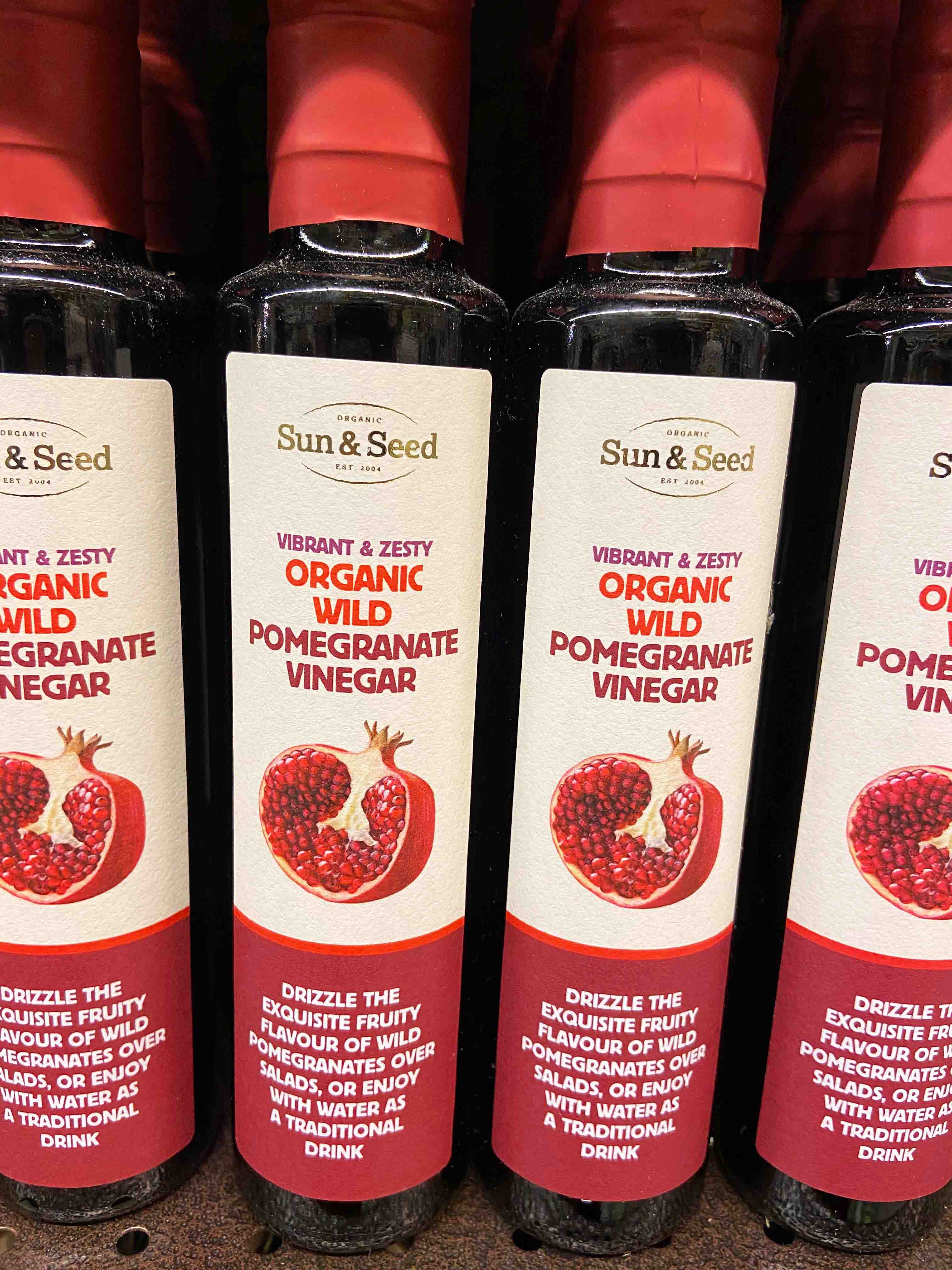 I also grabbed this pomegranate vinegar that looked enticing. Perfect for salads and soups.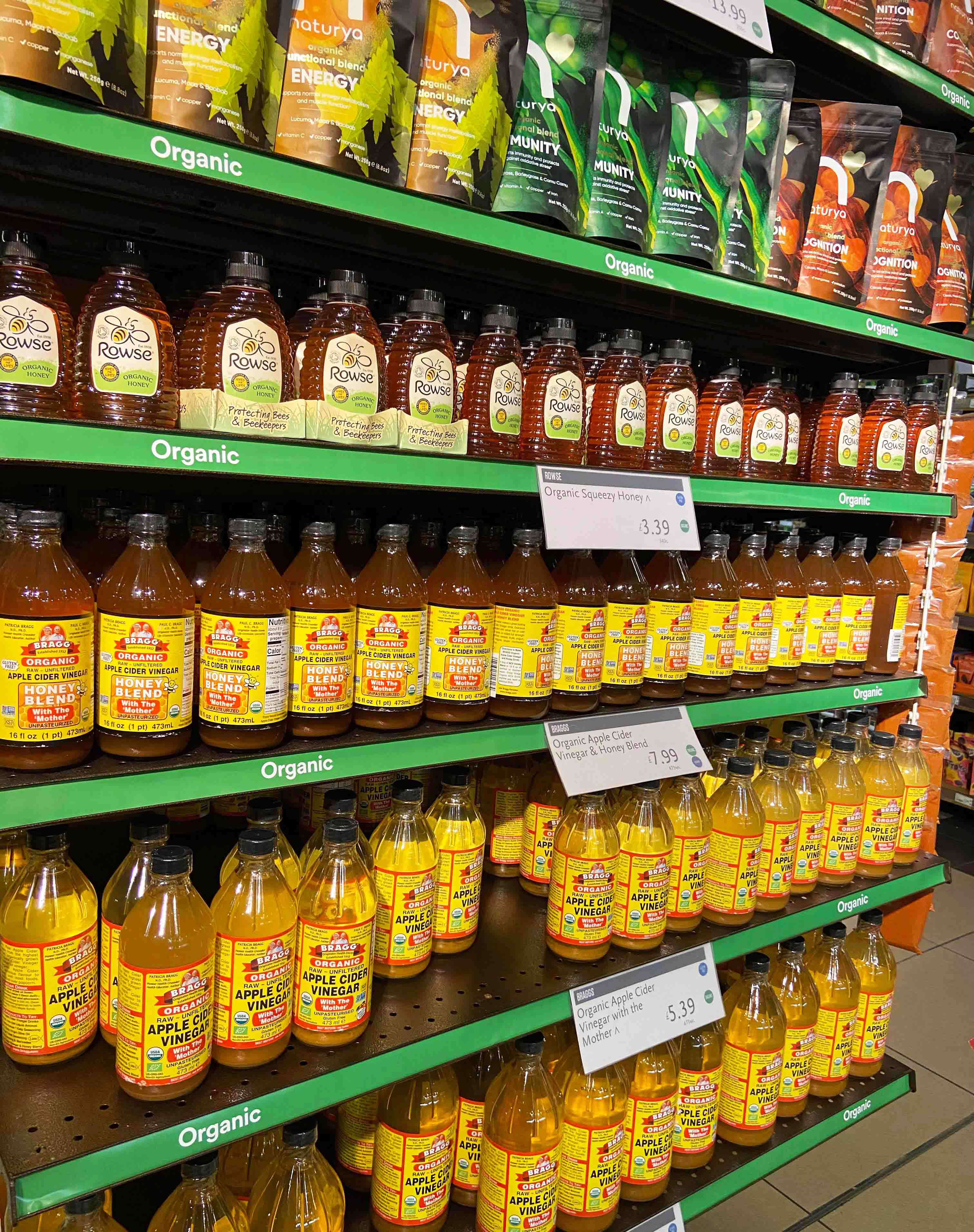 Plenty of superfoods and on shelves for the pantry.
There's also a separate room for those cheese lovers, featuring cheeses that can have an overpowering smell.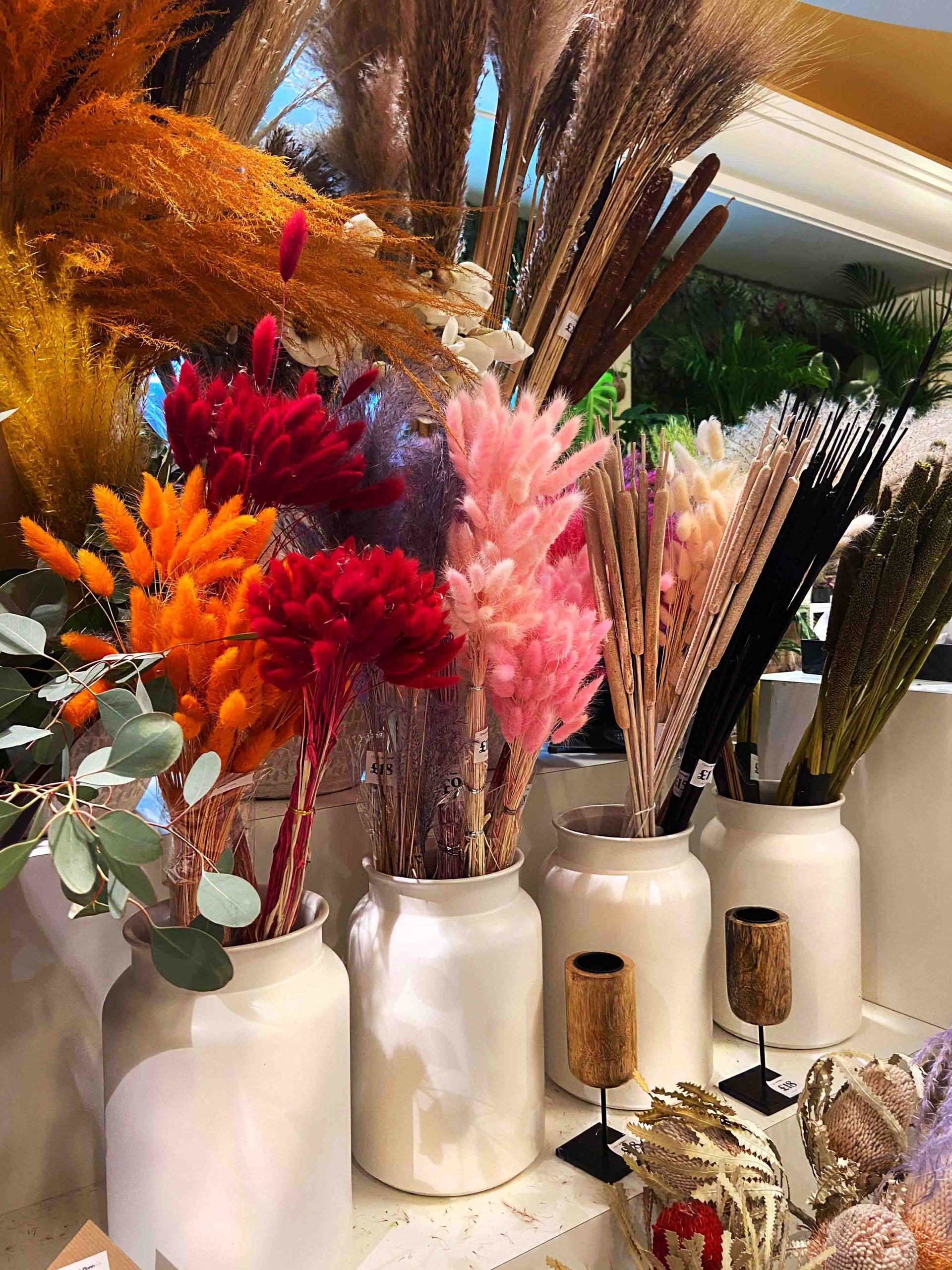 An abundance of decorative pampas grasses can be found with flowers.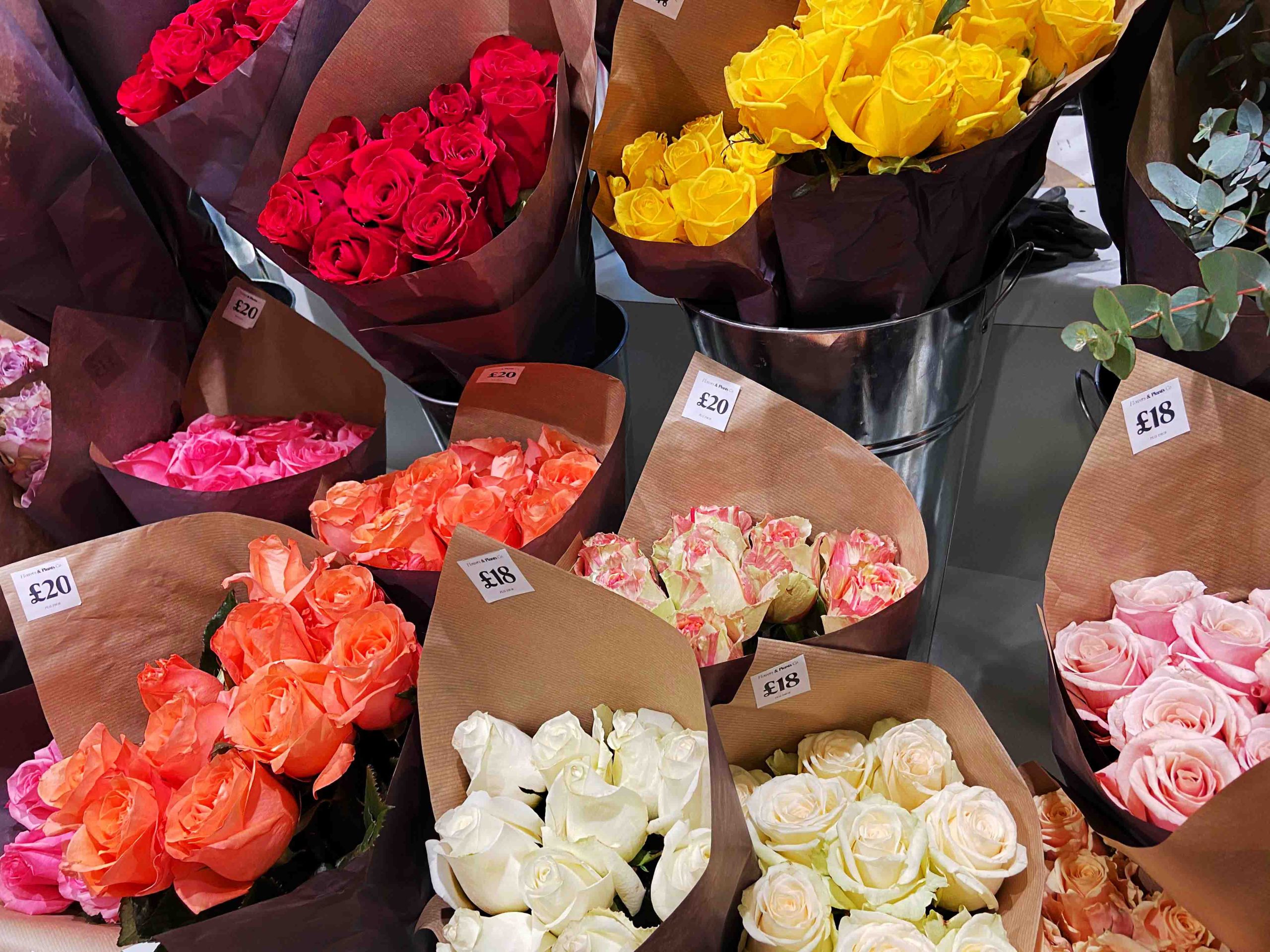 A stunning selection of roses.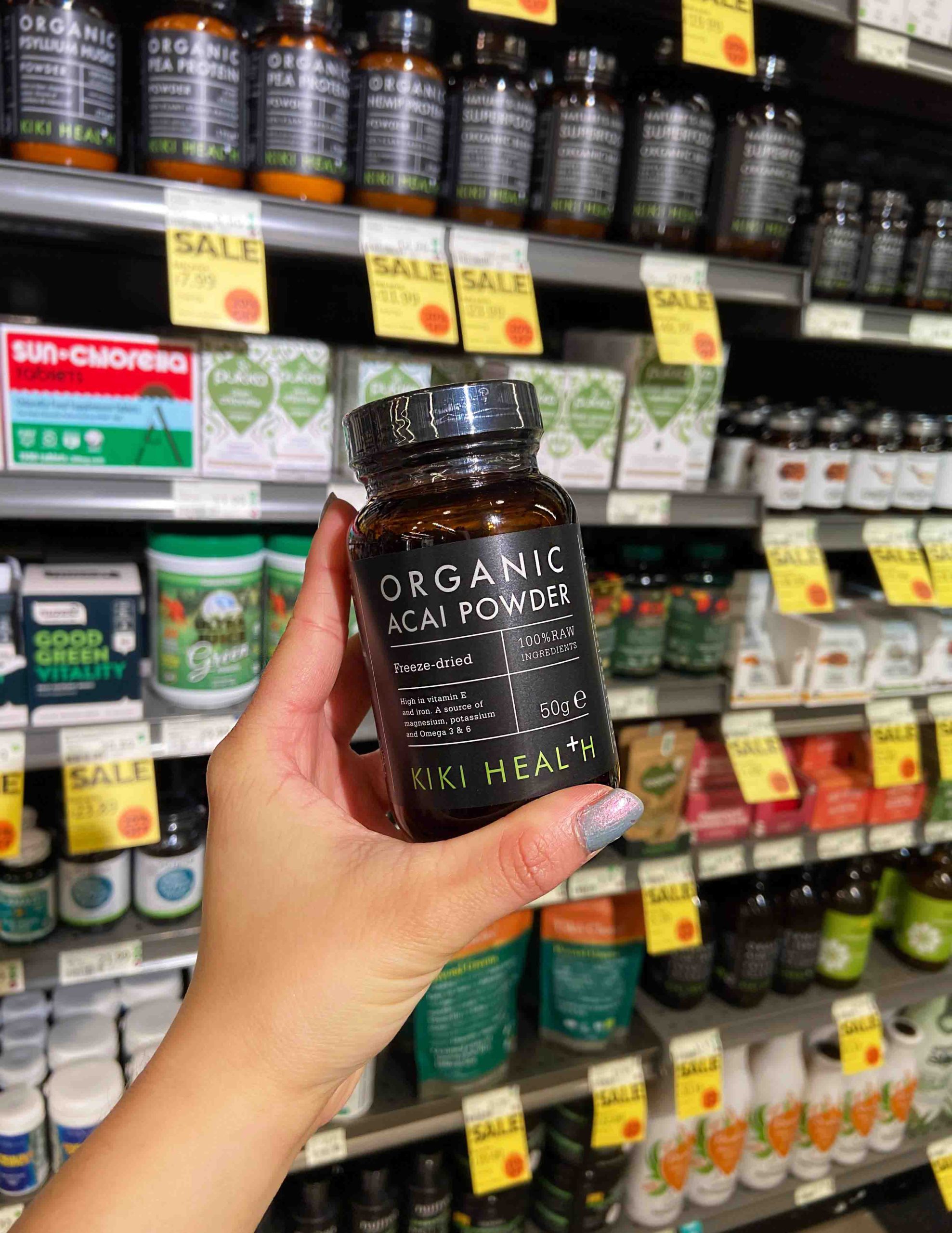 Wholefoods is amazing for supplements and any kind of superfood mixes. I picked up this açai powder to add for my morning smoothies.
Overall verdict?
Whole Foods is great for plant-based and health-oriented options. If you're looking to bulk up on certain supplements, superfoods or specialist adaptogen powders then this is the place for you. Some items which you can find in other normal supermarkets are more expensive here, such as Alpro Soya products.
Whole Foods is definitely worth the trip for me once a month. I've been recently getting into making Acai bowls at home and this is one spot where you can get frozen unsweetened acai puree from a brand called Sambazon. There's also a great selection of organic, natural and healthier foods for the pantry. From pasta sauces to crackers, cereals and nut butters.
They also have an extensive natural beauty section full of great natural and sustainable personal care products.
If you're celiac, vegan or have special dietary requirements this is worth the trip! But I highly doubt the average Londoner shops here on a weekly basis.
Have you been to Whole Foods? How did you find it?
More information about Whole Foods UK here.
Address: 63-97 Kensington High St, Kensington, London W8 5SE
Lots of love and stay safe,