Crete the perfect Greek island for your family!
                                
After my third visit to Crete, I decided to write about this beautiful Greek island. Crete has a way to enchant every visitor.
Crete is one of the most popular destinations in the Mediterranean.
I have ever encountered some of the causes of the island.
Crete is also the largest island in Greece and the 5th largest in the Mediterranean.
Here is my top list of things to do with this family while in Crete.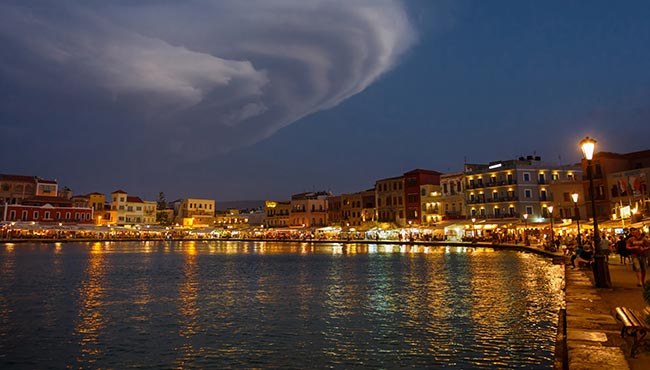 If you are a history lover, be sure to visit the following 4 Museums:
The Archaeological Museum of Chania

: The Archaeological Museum of 

Chania

is located in the old city center, on Halidon Street.

Monument to the Franciscan Monks, a very important monument to the city.

The Archaeological Museum of Rethymno

: The 

Archaeological Museum

of 

Rethymno

 is located in the Pentagon building, which stands in front of the main gate of the 

Fortezza

.

The exhibits come from many parts of the region, covering prehistoric and historic times.

Artifacts were discovered in Melidoni Cave.

Artifacts from the Neolithic (3500-2900 BC) and Early Minoan (2800-2100 BC).

These items are mainly ceramics and sculptures.

The Natural History Museum of Heraklion

: The Natural History Museum of Crete, within the Faculty of Science at the University of Crete

Maritime Museum of Crete in Chania

: The Maritime Museum of Crete is located at the entrance of the historic Fortress of Firkas, in the 

Old Town of Chania

.

It was founded in 1973 and awarded by the Historical and Ethnological Society.
If you love spending time on the beach with your family, I suggest the following:
Balos Beach in Chania

Elafonissi Beach in Chania

Or the Beach in Lassithi

Shallow Beach in Heraklion

Plakias Beach in Rethymno
If you love good food and want to try some local recipes:
To Pigadi – Old Town, Rethymno

Paradosiako – Heraklion

Vegera – Zaros

63o Mezedoscholeio – Chania
For those who love to explore alone or with their family:
Your Elafon Viewpoint

Gorge of Mili

Trail Askyfou – Asfendou- Rock Wheel
Tips that helped me reduce the cost of this trip by 30% from the previous time I had visited:
Make your hotel a minimum of 3 months prior to your trip.

Search and book your hotel via email search engines.

Ask different car rental companies for the best one.

Visit places that you can spend time with.
Links that might help you on this trip:
Heraklion International Airport – https://www.olympicair.com/en
Get around by Bus – https://e-ktel.com/
Get around by Ferry – https://www.minoan.gr/kriti