Christmas is already next month, so it's high time to start thinking what to give to the nearest and the dearest! Firstly, the main purpose of Christmas is not at all the materialism, but instead the magical atmosphere and the love around, right? However, remembering your close ones is pretty nice as well. Of course you can remember the people you love many ways, it doesn't necessarily need to be in the form of a Christmas gift, but if you're searching for ideas for Christmas gifts, look no further!
So what to give to your close ones? I don't know about you, but I at least don't want anything "cheap and made in China" – I really rather have nothing at all than something unethical and just "something".
If you're struggling to think what to give to your loved ones, here are my suggestions:
Natural beauty products
Personally I like everything natural and I think these make great Christmas gifts! Also if your budget isn't huge, I think it's easy to find something nice and natural without spending all your money. Check out for example Flow Cosmetics!
Once I got a small tube of a hand cream from my dear friend, we were living together, me, my friend and also two other girls, and my friend and one of our flatmates had the same shower gels from The Body Shop that smelled absolutely amazing and I always told them that the scent is amazing, so when I found out she gave me a small tube of hand cream with the same scent, I was so touched! And also, my hands get reaaally dry in winter, so I actually really needed it! Every time I was using the hand cream I was thinking about my sweet friend and how sweet she is and how nice it was living together! So absolutely a gift that touched my heart – and a great example how really you don't need to spend a fortune, sometimes the smallest things can mean the most!
Things needed/wanted that can be used
Have you heard your friend saying million times how she/he would need something specific? If that's affordable for you, maybe surprise him/her with that? Here are some (ecological) brands that I absolutely love and what I think would be a perfect solution as a Christmas present!
The reason why I wanted to write this post right now is that you might find some great Black Friday sales, for example from Myssafarmi you get 30% off!! If organic woolen hat isn't a perfect Christmas gift, then I don't know what is! They have also other products too, so check them out! 🙂 I absolutely love everything about this brand, definitely an ideal Christmas gift in my opinion!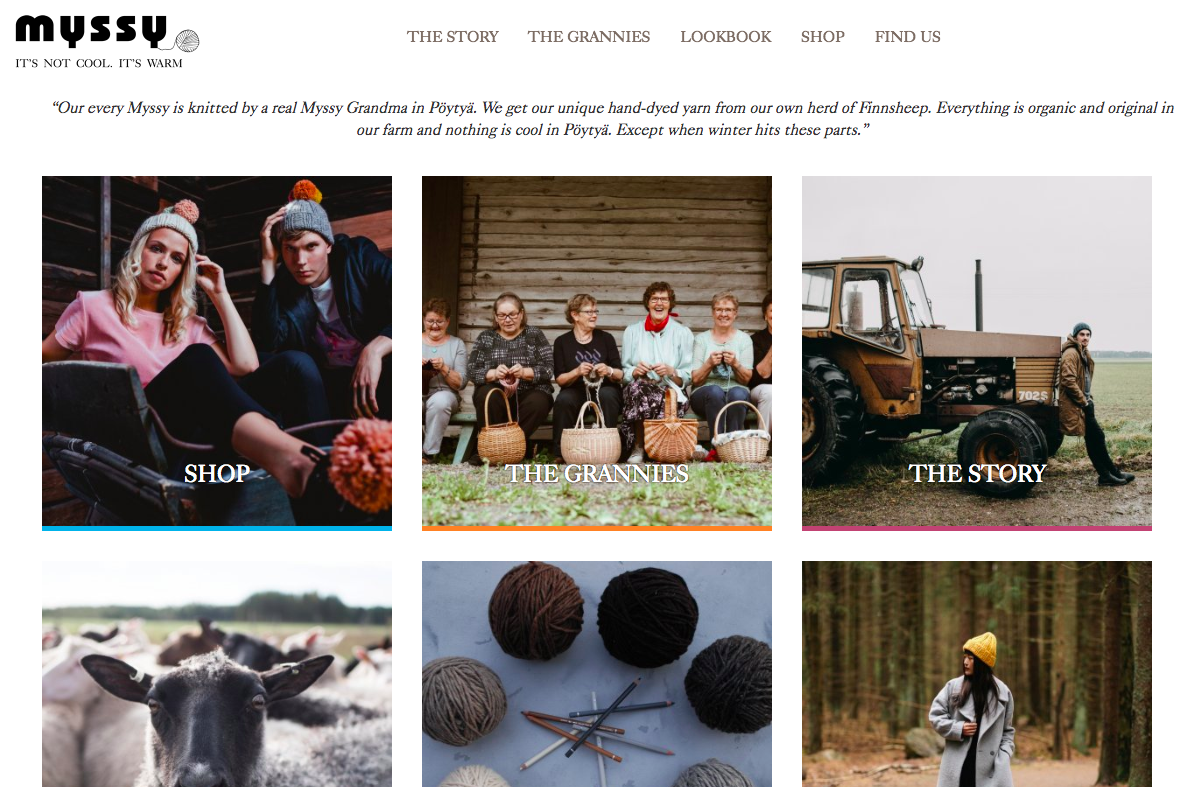 Another brand that I completely absolutely love is Halla Halla! As they say in their Instagram bio: "Transforming plastic waste into sustainable swimwear that stands out!" – how amazing is that? And how amazing would it be as a Christmas gift!
Melli EcoDesign is another brand that I love and from where I could buy a lot of clothes for myself and also to my friends and family! From their bio in Instagram: "Ecological and sustainable clothing for children and women. Made of Finnish fabrics in our own sewing factory in Jyväskylä, Finland" – how amazing! And they also have Black Friday discount: 30% off!
One more brand! There would be more sustainable brands out there, but now I'll just mention one more worth to check out: TWOTHIRDS. From their Instagram bio: "We make goods for a better future. Designed in Barcelona. Made in Portugal". Again, I could take everything and anything from their collection and would be happy to give some to friends and family as gifts!
Pst! Often you can get a discount code when you subscribe to the newsletter, so keep that in mind with these shops as well 😉
Experiences
People tend to have way too much things and most of the people are bit "KonMari" at the moment – they simply don't want too much stuff around them. So don't give them stuff they don't want or need! How about giving some experiences instead? For example I have received a gift card to massage, loved it! Also once one of my sisters and her husband organized us an indoor SUP experience, it was so nice! We had some exercises and yoga on those SUP boards and it was so nice! Also there was sauna and some drinks and snacks, all in all so nice experience!
Last Christmas I gave my parents a night in a very nice hotel in a nice area of Helsinki (Hotel Rantapuisto) – it was nice because for them it was "holiday in their own city". The area is nice, but definitely not an area where my parents would usually go. I could choose either sea view for them or a forest view, I chose the sea view and they were so happy with it!
This Christmas I will give one person a day at one amusement park, I don't think this person reads my blog so maybe this will not be a spoiler, I hope 😛
Besides the examples, how about taking your friend to a dance class, aerial yoga, or giving her/him a voucher/free pass to this kind of place? Or maybe take her/him to a cute town that is nearby? This I actually once received – my friend made me a day trip and we visited so cute places nearby where she was living! So cute and amazing!
Self-made things
I have sometimes received woollen socks made by my friends and gosh how sweet is that! I don't know a person who doesn't love woollen socks, so with them you can't really go wrong! You just need to know the right size of the person, and also how to make those – don't ask me I don't have a clue – yet! 😉
There are a lot of other things you can make yourself – try to think what your friend could maybe need and whether you could maybe do it yourself?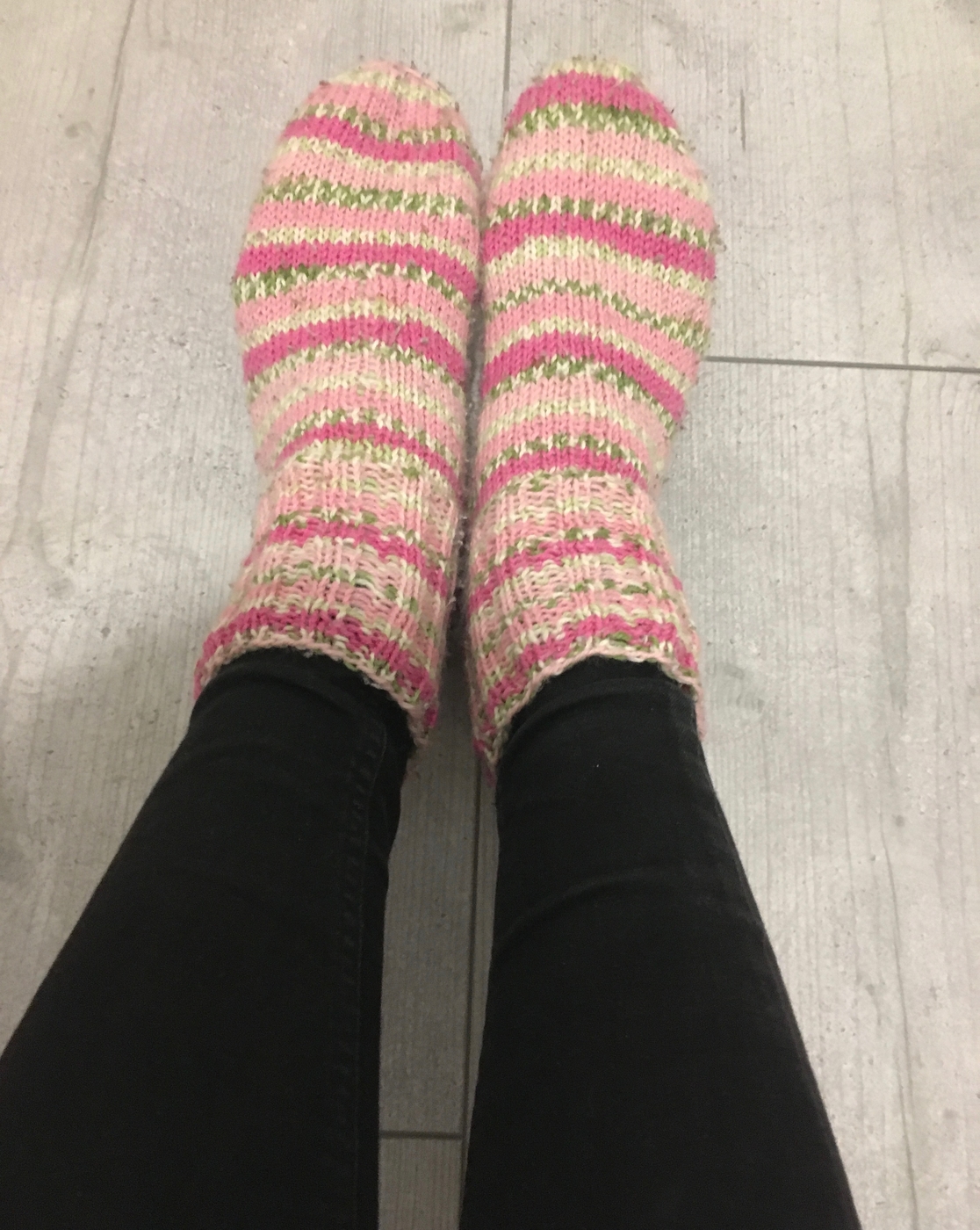 Woollen socks made by my friend! <3
Books and magazines
In my opinion you can't go too wrong with these ones! Books are such an amazing gift – I think it's so nice and cozy to spend time reading books on Christmas days! Have you read/heard about a book that your friend could maybe like? Or a magazine? Ordering a magazine for your friend is not a bad option either! I once got this as a birthday present and I will never forget it, such an amazing gift! Every month when I received the magazine I was thinking of my friend and feeling so happy! (For Finnish readers, I think that magazine was Kauneus & Terveys! By the way did you know my favourite magazine is Kodin kuvalehti? I'm always so happy to read it at my parents' place, absolutely love that magazine! Reading magazines is really one of my favourite things to do, I especially love all the real life stories they have! I feel like life is much better place when you have some nice magazines to read with their amazing stories 😛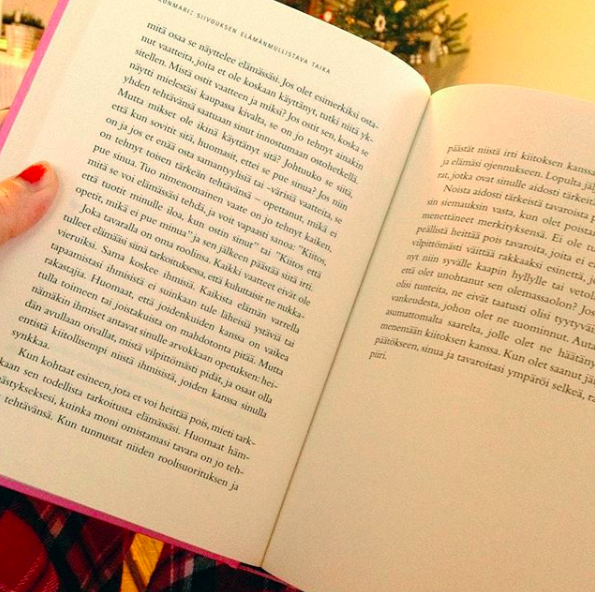 Me reading KonMari book one Christmas few years ago
Good food
As you probably know from my previous posts, I love food and I think food can be a great gift too! Especially if it's something special, for example I once received very nice biological olive oil that you couldn't get in Finland, in my opinion that was a great gift! I remember the bottle was so pretty, the taste was amazing and most importantly it wasn't some unneeded thing but instead a thing I could use and enjoy!
Also one option is to bake something nice for your friends – for example something that is both healthy and tasty! If that doesn't show that you love and care about your nearest and the dearest, I don't know what does!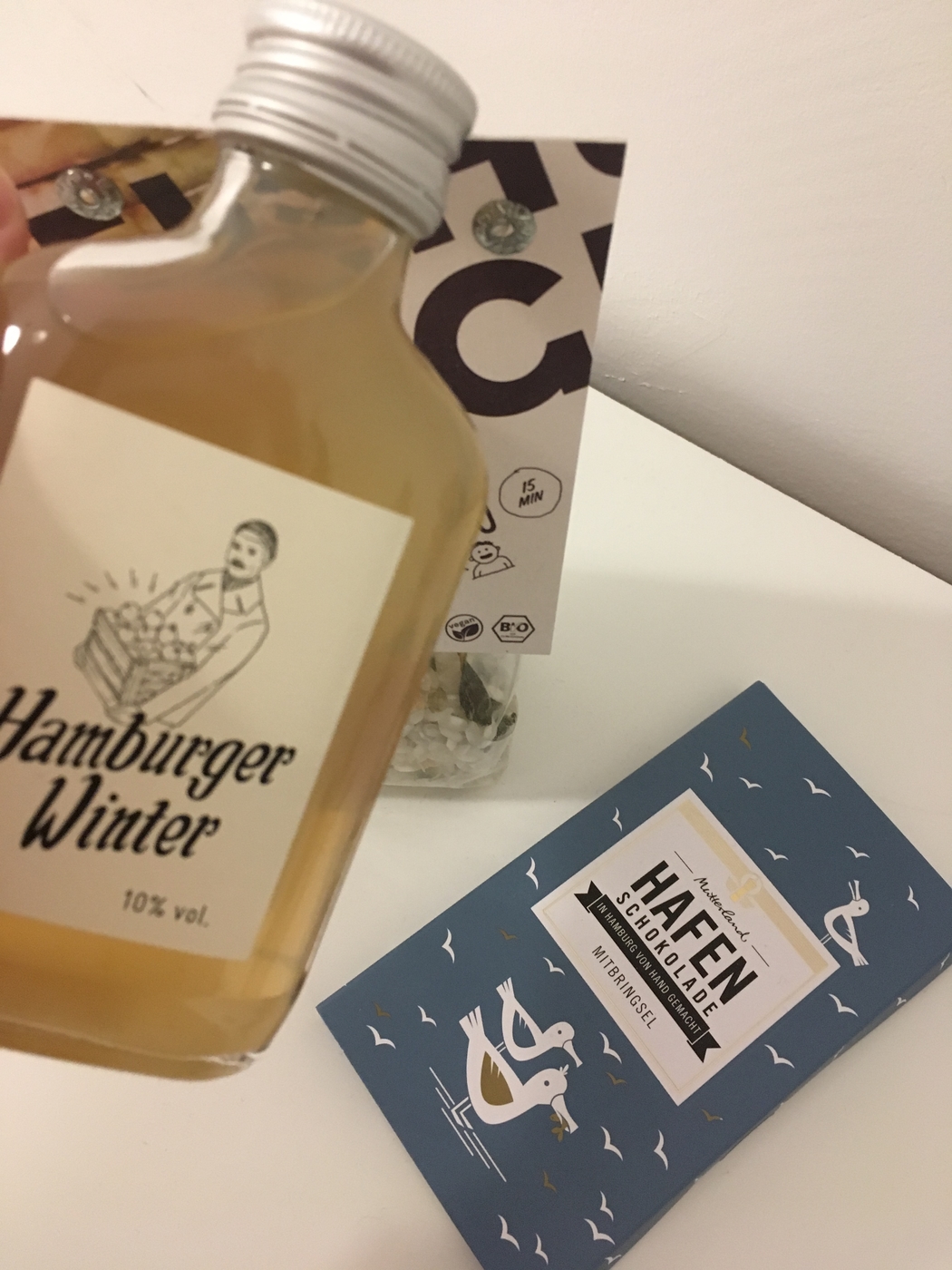 I might have bought some Christmas gift when I was in Hamburg not so long ago
What I would like to have?
Well, all the things listed are super nice in my opinion and I would absolutely love receiving any of those! This is related to experiences, but as I really like pictures and everything related to them, I think my ideal gift would be a "photoshoot day"! Even though I write this blog, I don't have "a person" who is taking pictures with me – at least not yet! So therefore you don't see me so often in my pictures here or in my Instagram, but this I would of course like to change! But I simply don't have pictures, so yes, this would be my dream gift :D. I also love artsy photoshoots, when I was younger we used to do those time to time with my friends! Probably I should ask my friends if they would be interested of those now – me, I would always be in for those! 😀 I will try to find some pics from these times and post some to Instagram as well some of these days! 😛
Also I would appreciate ethical and cute jewellery and bags, but my taste with these is very classical and I'm maybe a bit picky! Well, super classic but super ethical is the way to go for me! And, well, as I lost my big grey scarf in Hamburg, I'm looking for a new one! 😀 And I still don't have a wallet after my wallet was stolen on summer, so ethical and pretty wallet is for sure in the list as well! 😀
I hope these tips helped you a little, feel free to leave a comment if you have some amazing gift ideas you would like to share! Or what would you like to receive as a Christmas gift? 🙂 I might update this post before Christmas, because I do have some other ideas as well but I just can't write about those yet… 😉
Enjoy the magical times before Christmas!
xx Aino