Last Thursday 18th August was the release day of my brand new musicvideo "Amanda – Only thing you have to do". Our team had two shooting days first on Monday 15th August when all my vocal scenes were filmed in various special places in my hometown Pietarsaari and then the very next day on Tuesday 16th August when all "The couple" scenes were filmed. The next couple of days we spent editing the video nonstop and we end up having three different versions of the musicvideo. Now the musicvideo is out and you can watch it on Youtube!
DAY 1
First day of making the musicvideo started early. I prefer to do my own makeup and choose my own clothing and style to all my projects. So I woke up 7 am and kept thinking the days schedule while getting ready. I was a little bit nervous but I take it always as a good sign. I like to work in a public place as quietly and fast as possible so that nobody was going to be disturbed. First we went to the art gallery that was open at the moment. So anyone could just come in and see what we were doing. Same plan was going to be in the next location in the cityhall. We had music on a low volume and managed to do a few spontaneus scenes too. In both places the personnel was very supportive and positive and let us to do our work in private. We were finished 14 pm and by then we were really hungry! I fetched some vietnamese food on our way home. The rest of the day we went through all the material that we had gotten and I picked the best scenes to further editing.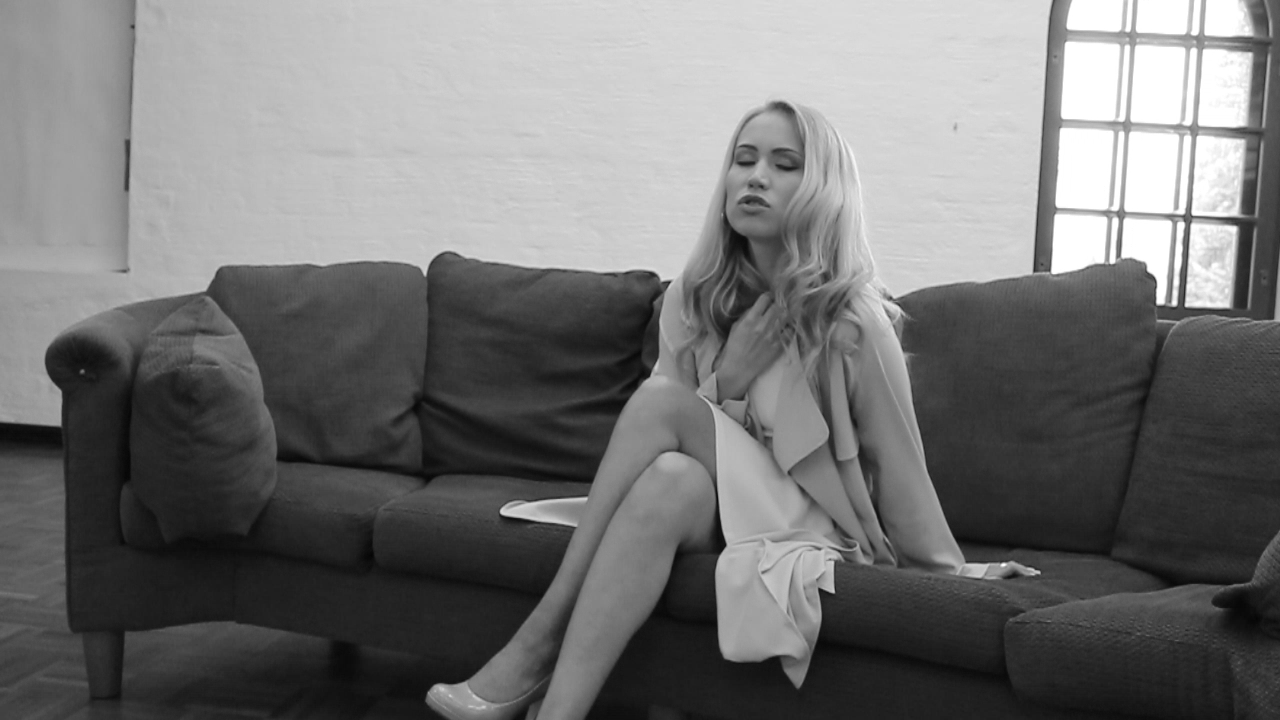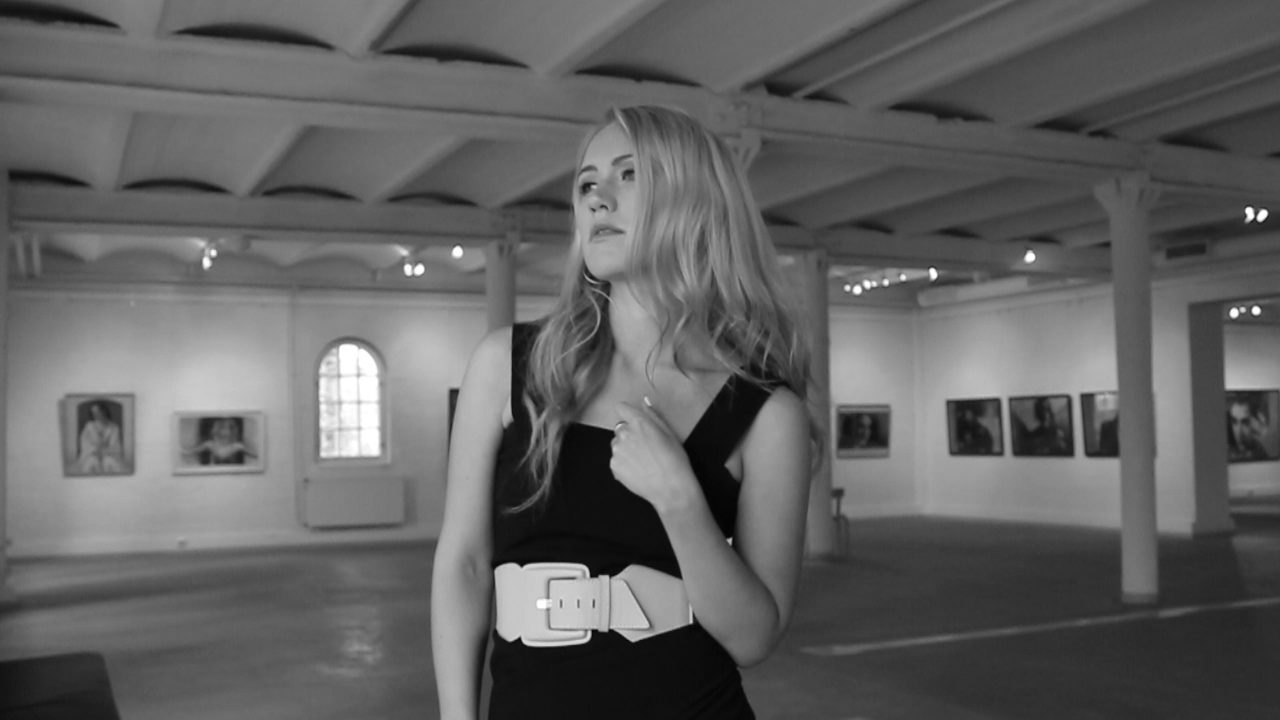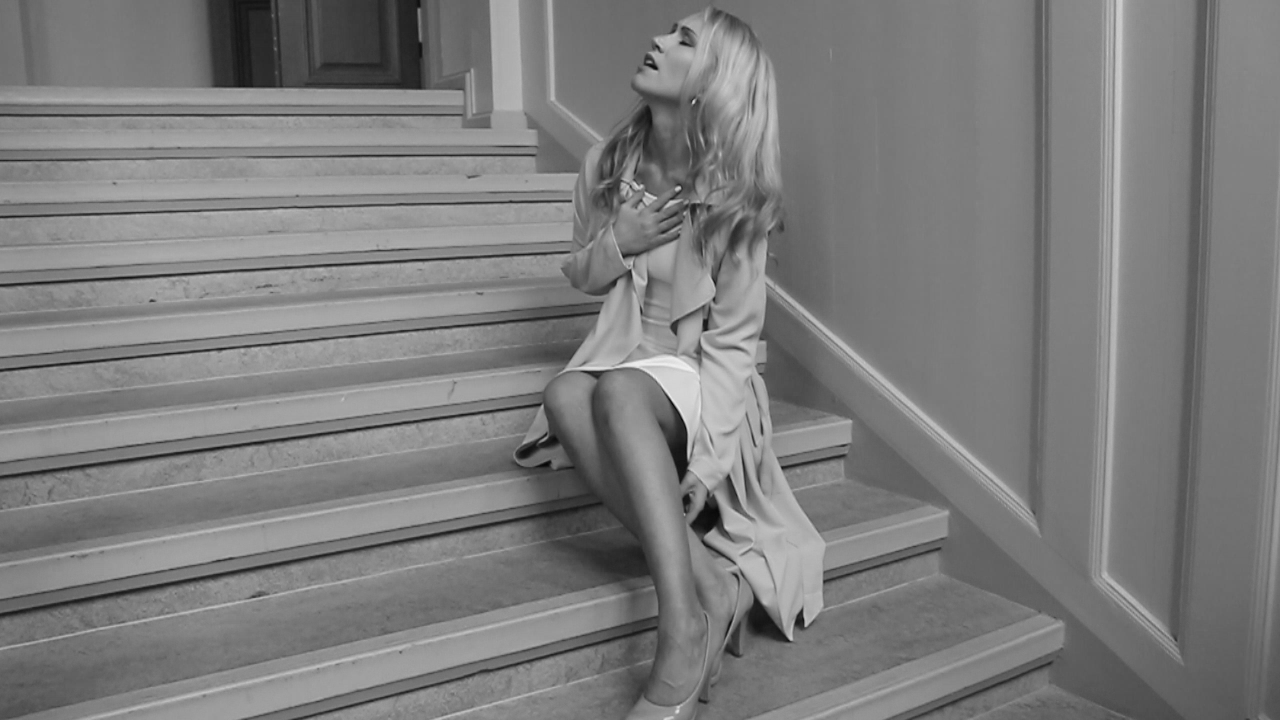 DAY 2
On tuesday we decided to shoot "the couple" scenes. "The couple" that appears on my musicvideo are actually two of my very good friends Riika Koponen and Kristoffer Nylund. Actress Riika Koponen has done various acting appearences specially with comedy and wanted to try some drama acting. She did a wonderful job and she is stunningly beautiful!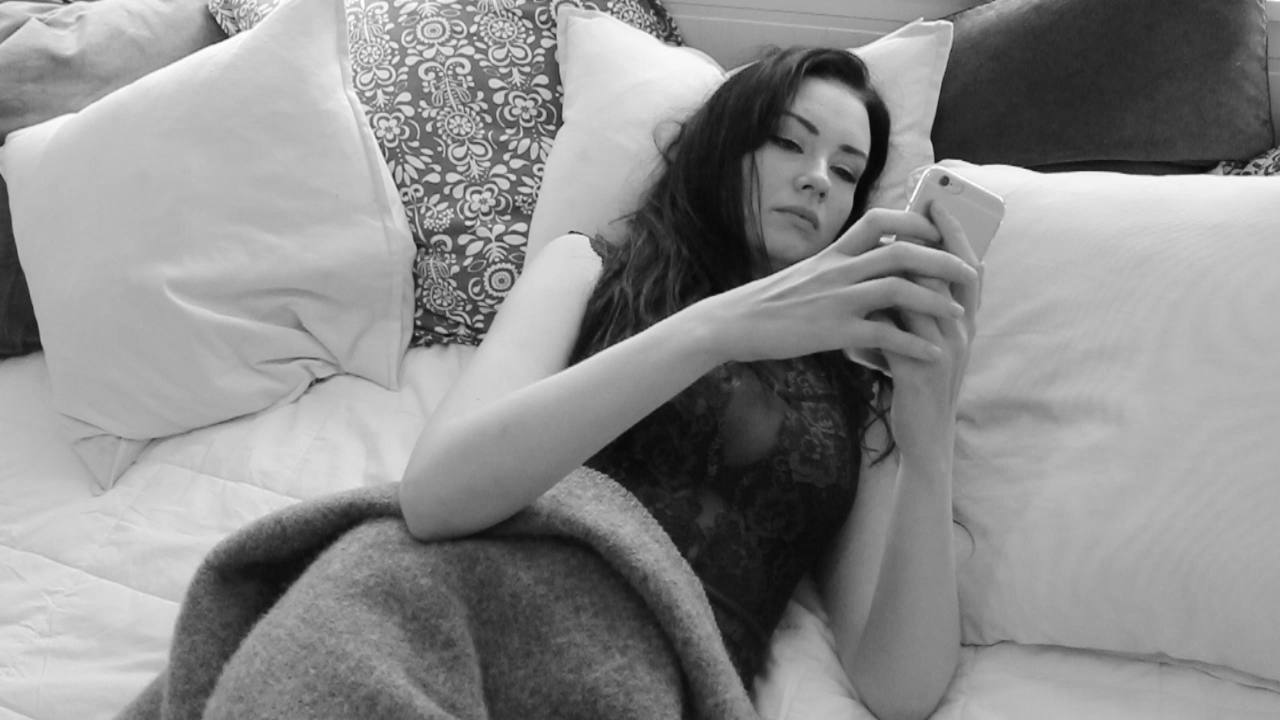 Kristoffer is not an actor per se, although I think he has a lot of talent. I think Kristoffer decided to participate just for the fun of it. He likes to try out different things and seems to be very passionate, adventurous and brave person. And ofcourse he is a very handsome man!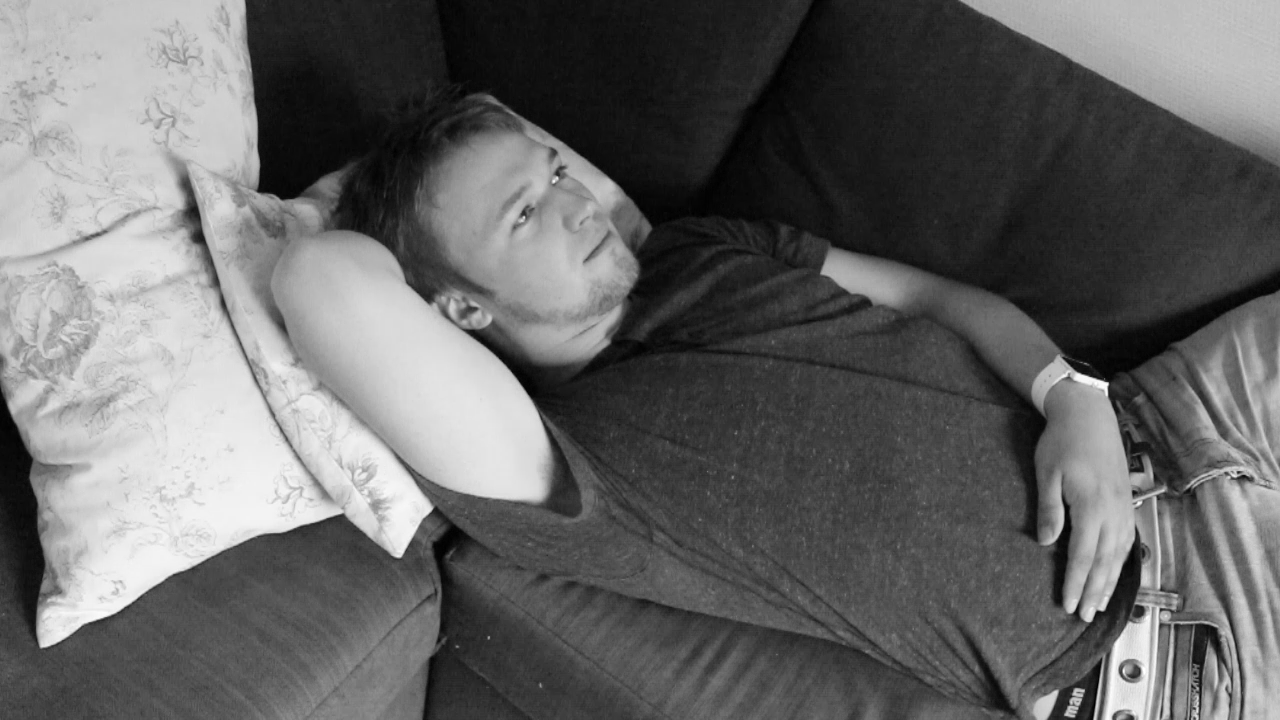 Anyways it was a little bit awkward at first because we all know each other well and I was directing all the scenes and keep yelling things like "move closer" "hold her hand" "look him in the eyes" "that´s hot". We had a lot of dirty jokes and people who were walking by was probably wondering what on earth we were doing!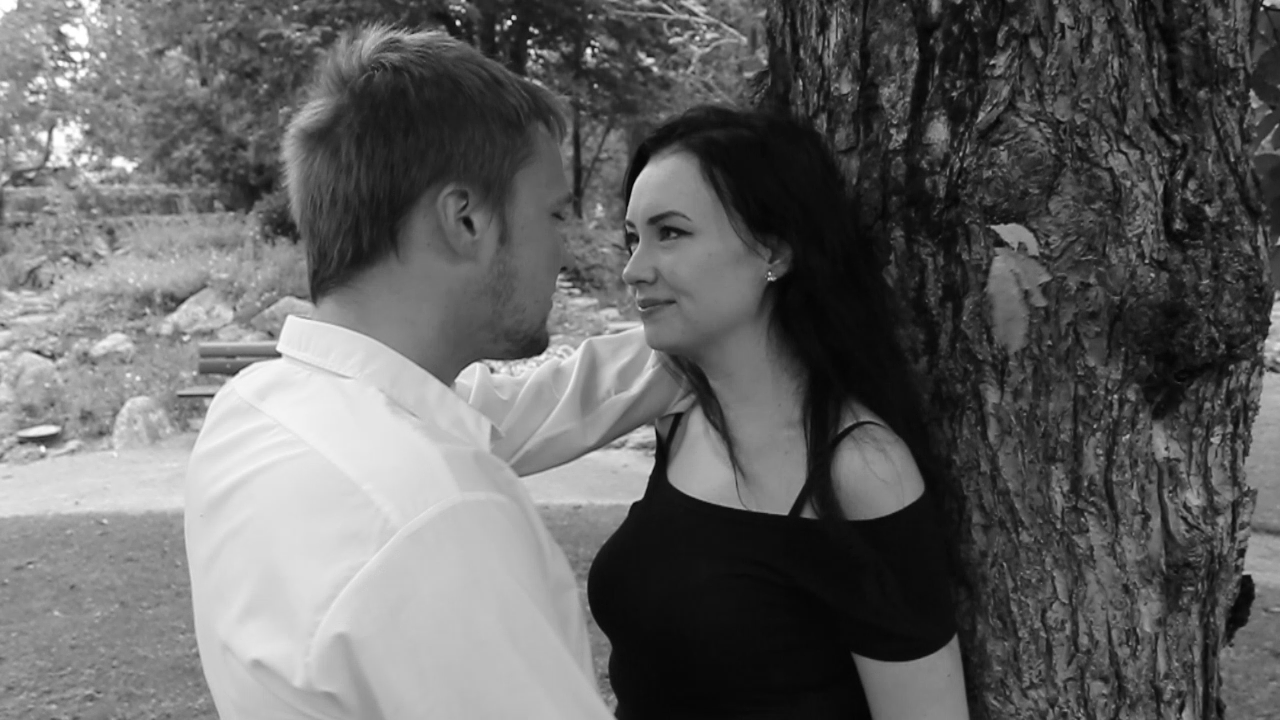 But the tension passed quickly and by the end of the day we were all laughing and the result was perfect!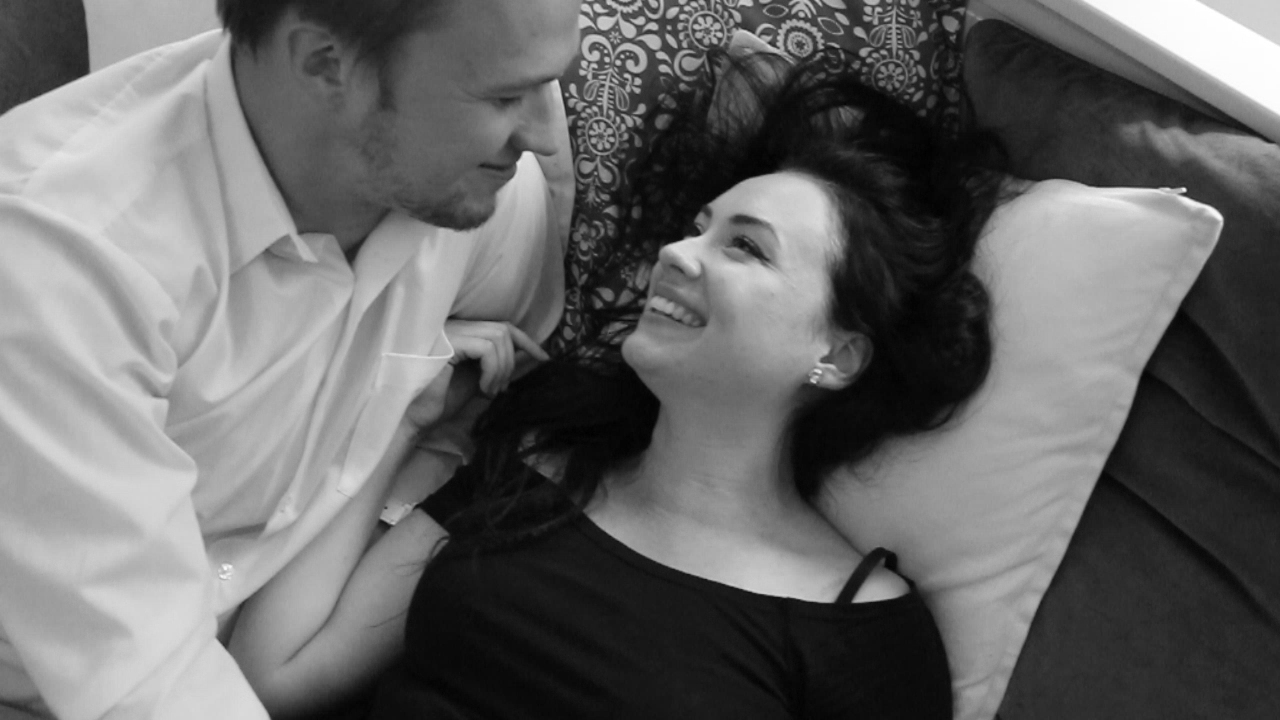 DAY 3
I spent the whole day editing by myself and when it got tricky my brother Jani Broo would help me out. I almost got a nervous breakdown because I had some difficulties with my computer and the software that I was using. I had also so much good material that it was difficult to decide what to choose and what to leave out. By the end of the day I was exhausted even though I had been home the whole day. I was worried that the computer would crash or something else unexpected would occur. During this stage of making the musicvideo is the most funniest part but also the most annoying part. I turn into this terrifying control freak who wants everything to be perfect – as soon as possible.
DAY 4
We had (or more correctly) I had decided to release the musicvideo on the fourth day. Everybody says that Thursday is a commercial day. It´s the best day to release something. I don´t know if it is true but I tried to give it a chance. I had prepared all the promotion pictures and teaser videos and then I got a phonecall to go out sailing. First I thought that I wouldn´t have time but then I thought that it would be the best way to celebrate the release day. It was also my first sailing trip – my virgin ride. I was thrilled. When we went out to the lake and head out to the sea, it was so quiet and peaceful that I almost forgot the whole musicvideo. I was so happy and relaxed – living in the moment. Then I realized that I was currently living my dream. Writing music, making musicvideos and doing spontaneous things like sailing. I got to say that it was one of the best days I had during summer.
https://youtu.be/Y1xzvR9-LRs
STORY BEHIND THE SONG "ONLY THING YOU HAVE TO DO"
We made the song years ago. My dad Jari Broo has composed the music. The instrumental version of the song had waited me for a while. During those times I was kinda dating this man who really tested my limits. After that I have had similar experiences. So I can still relate. When I was recording the song I was crying and screaming. The song deals a lot about trust issues and emotional turmoil: How hard it is to trust somebody and give your whole heart to someone during these times when you can basically cheat on someone through your cellphone. All the paranoid feelings you get from those things. The love, the hate and the insecurity. It´s all there in the song. And I´m happy that I got something great out of something so horrible.