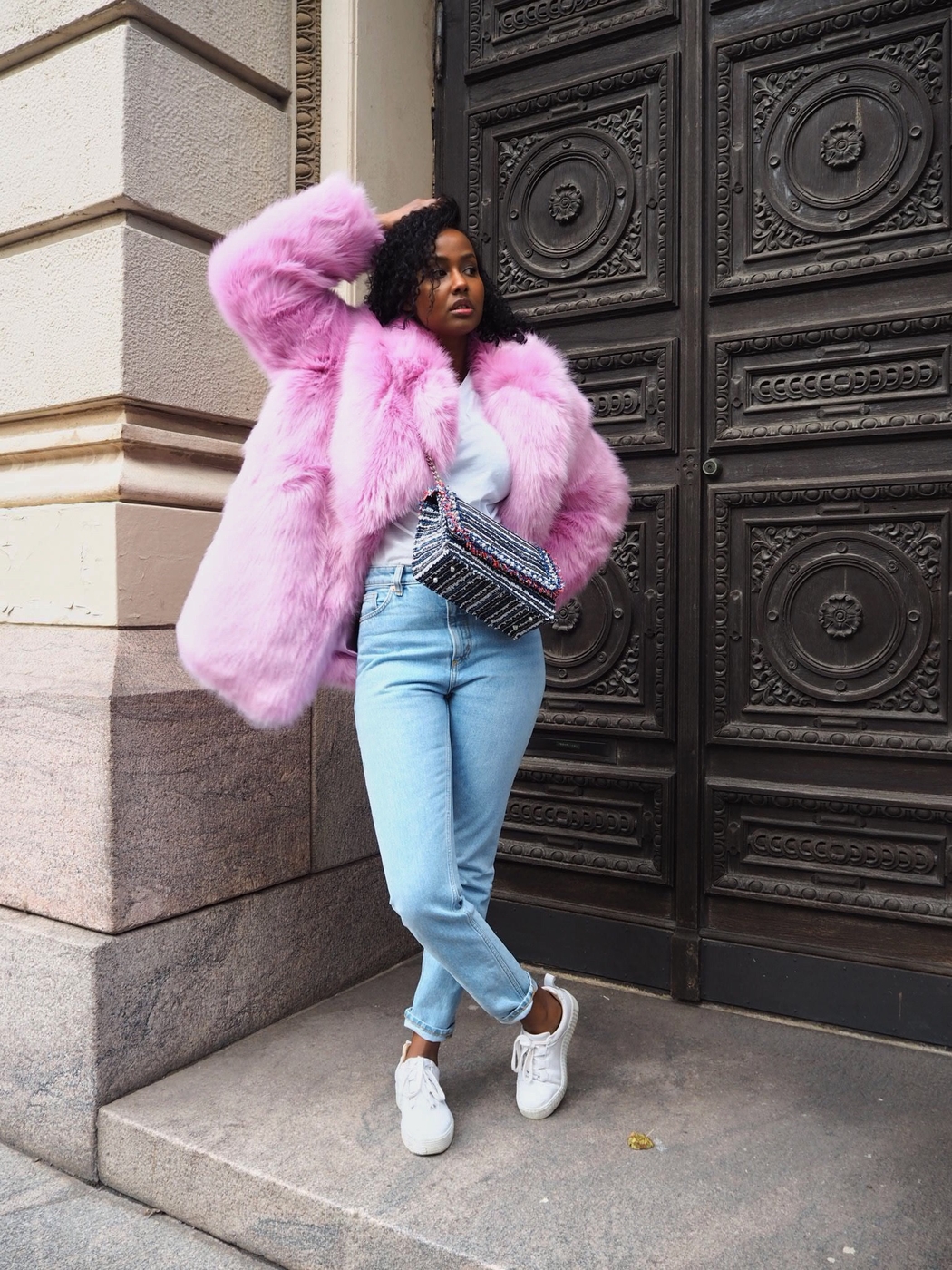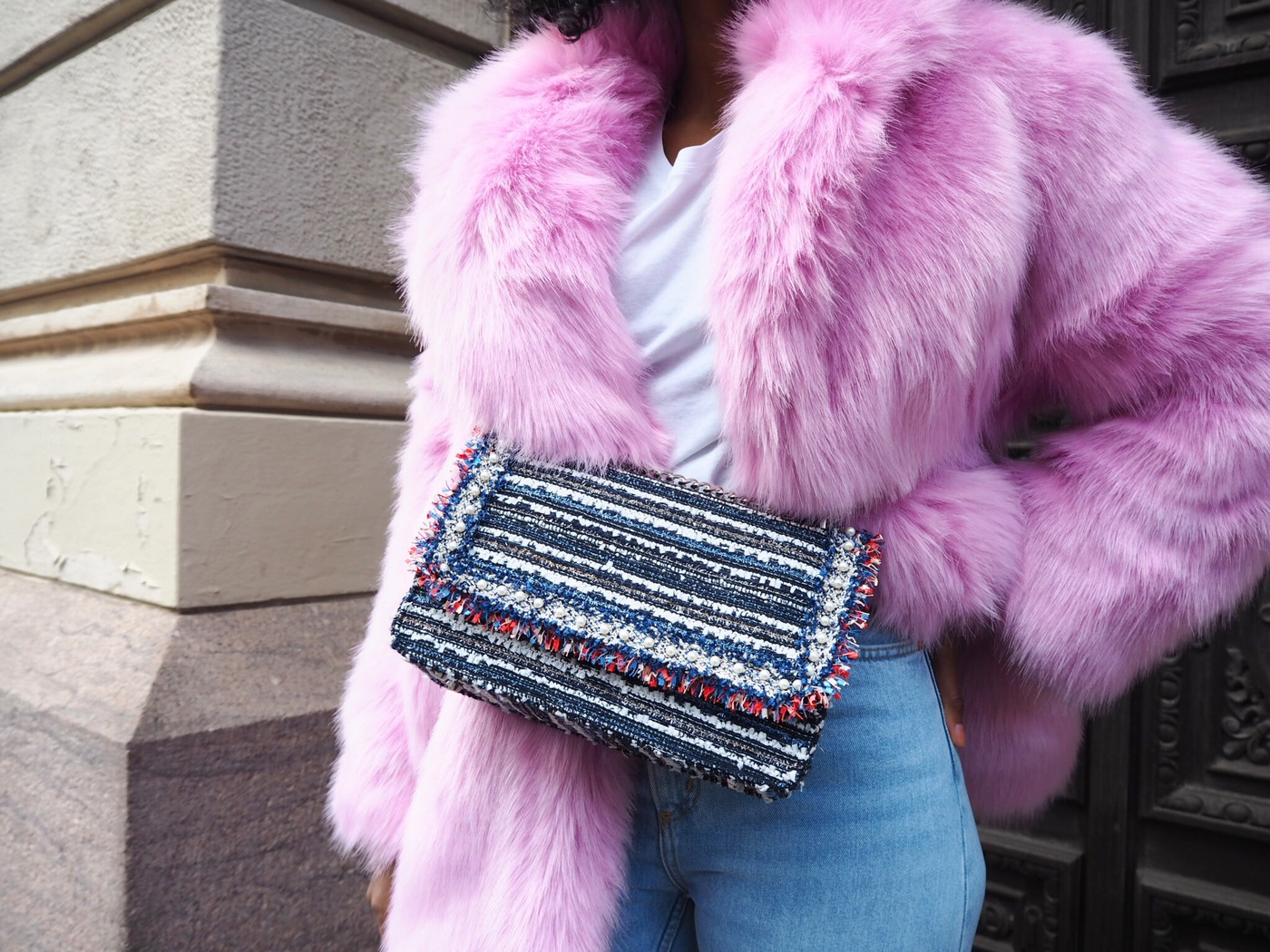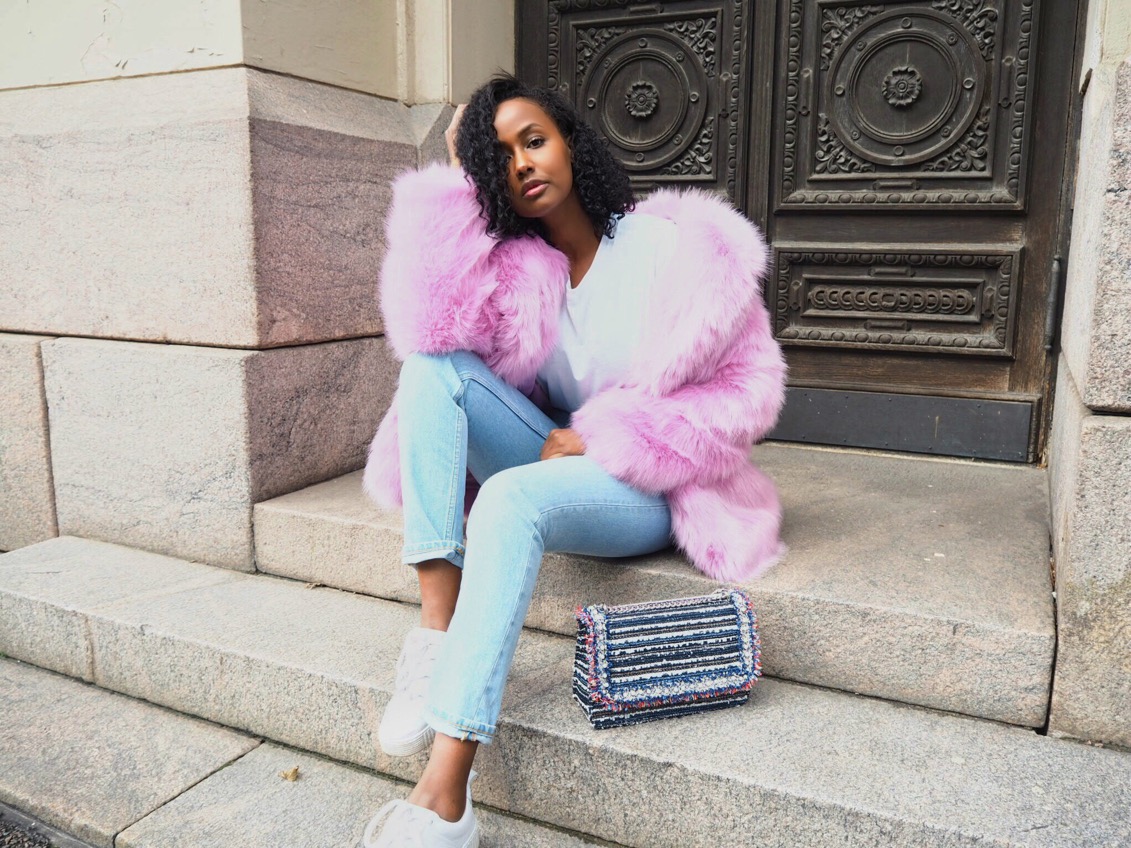 Hi!
Let's take a moment… for this greatness of a jacket. It's been hanging in my closet since august and I've been dying to wear it. Today was the day thanks to the chilly weather.
From now on if you see a human candy cotton walking around the streets of Helsinki, it's me! What do you guys think about fake fur jackets? YES OR NAH??
I hope you guys have a lovely weekend!
JACEKT / H&M Trend
BAG / Zara
JEANS / Monki
SHOES / Samsoe and Samsoe 
Picture: May A