though the light is still warm, i have a fear of autumn living inside me.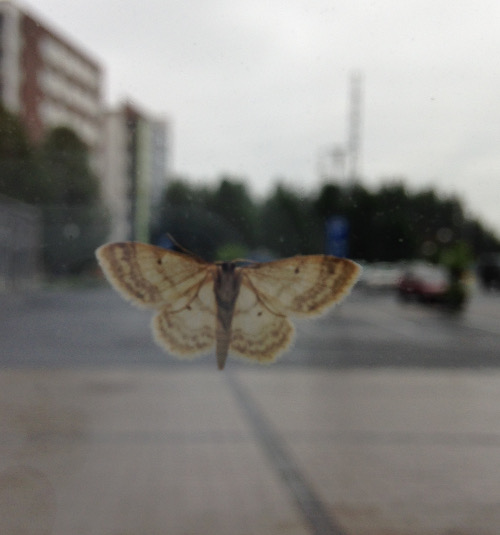 I woke up this morning and it took some minutes to realize it wasn't December. I was pretty sure Christmas was getting close, maybe because of the darkness. I was sleeping in my sister's room cause she wasn't home and i was staying at my parents' place. It was so dark i could almost touch it and it made me question if it was morning at all. I was lying in the bed for a while trying to recover, but when i finally got myself out of the bed my mind was still foggy. I couldn't understand it was actually late Sunday morning and time to get up and the thick curtain had only blocked the light to come in.
I have only flashing pictures of that dream coming to me. I remember the forest, partly warm and welcoming, partly scary and unknown. I remember the feeling of a bear. I was building a shelter with my group (no idea of the members) because there was a storm, or war rising. For a shelter it was quite big and comfy and we put up some shiny aluminium plates to scare the bear away (i'm not sure if there were any bears nearby). I remember myself thinking of an army fort with shining watch towers the shape of a cupola which i suppose i had seen in some film. These cupolas obviously made of aluminium were so dazzling that if the enemy tried to look directly to it, he would have become blind immediately. So it was a clever one-way watching point and i remember being quite nervous about them, the same way when you see a gas mask. I also remember that there was quite a rush going on with preparing the shelter.
 The next thing that happened is absolutely ridiculous. Suddenly i was taken up in the air and an ent, this enormous wooden creature from the Lord of the Rings was carrying me. The funny thing is that i haven't seen that movie for ages. I was surprised but feeling safe and my group was with me too. I felt the wind and i think i saw the sea also. At that point i think, after all, the forest turned out to be rather nice than something threatening or harmful. Just after that i woke up to the blackness. How ironic.