Sometimes i encounter this feeling when everything seems unfamiliar and odd. I'm a stranger to myself and to everything surrounding me. It's rather like a pre-feeling, because actual feelings can be named. Often a sensation can release it, a scent, a touch, something you hear or see or just remember to exist. It's finding yourself floating loose in the middle of something unnameable that's way beyond your understanding. You can't recall any word or phrase, anything to describe the condition because there is none. There's nothing you could compare it to make it understandable, there's just the subjective experience of being. You might get signals about it all day long and suddenly – there it is – it just pops up to your consciousness out of nowhere, like someone unexpectedly pushing you from behind.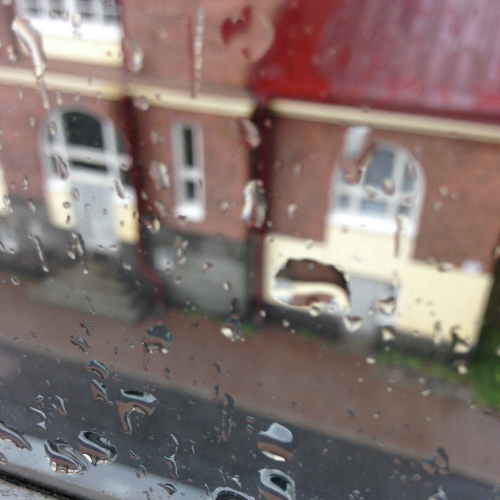 I bumped to it today. This weird feeling about being in the bubble filled me but I didn't feel nervous or scared, maybe just a little cold. This time I don't know exactly what was the trigger. It was calm, safe affection and i felt like waiting for something to happen. I didn't know if it's gonna be something nice, but not that bad either. I think I'd like to die that way.
I tried to get up and activate myself and decided to take a shower. I thought that hot water could help me to relax, though i didn't know if i actually needed any help or relaxing. I was just about to turn on the water when i became aware of it – the space between the tap, the shower holder and the curtain. To me it seemed empty somehow and i felt it very distracting. It was like something was unquestionably missing but i still can't figure out what it was… is. My whole state of mind became concrete in that space. 
I think it's all about the need. I'd just like to know, the need of what. Maybe that space needs to be used with something, like a shelf? Maybe it was a need of my own that wanted to let itself known, to tell me something. Maybe i just needed to see that imperfection to handle other things going on in my life. Maybe i needed to target my anxiousness to something and it just happened to be that space. But i have no idea how to continue. I can forget about it during the day but i know it's gonna be there until i know what to do about it. Maybe the best i can do is to just let it slip through my fingers and go on.