Hi! After a long time. It's been around four months since I wrote last time. Then I was still in Ljubljana. I was supposed to write more and about my trips and life as erasmus student but at that time I had so much to do and I was so stressed out with my school projects and portfolios that I didn't have energy or time at all to start writing a post. If I had some extra time I just wanted to hang out and travel with my friends.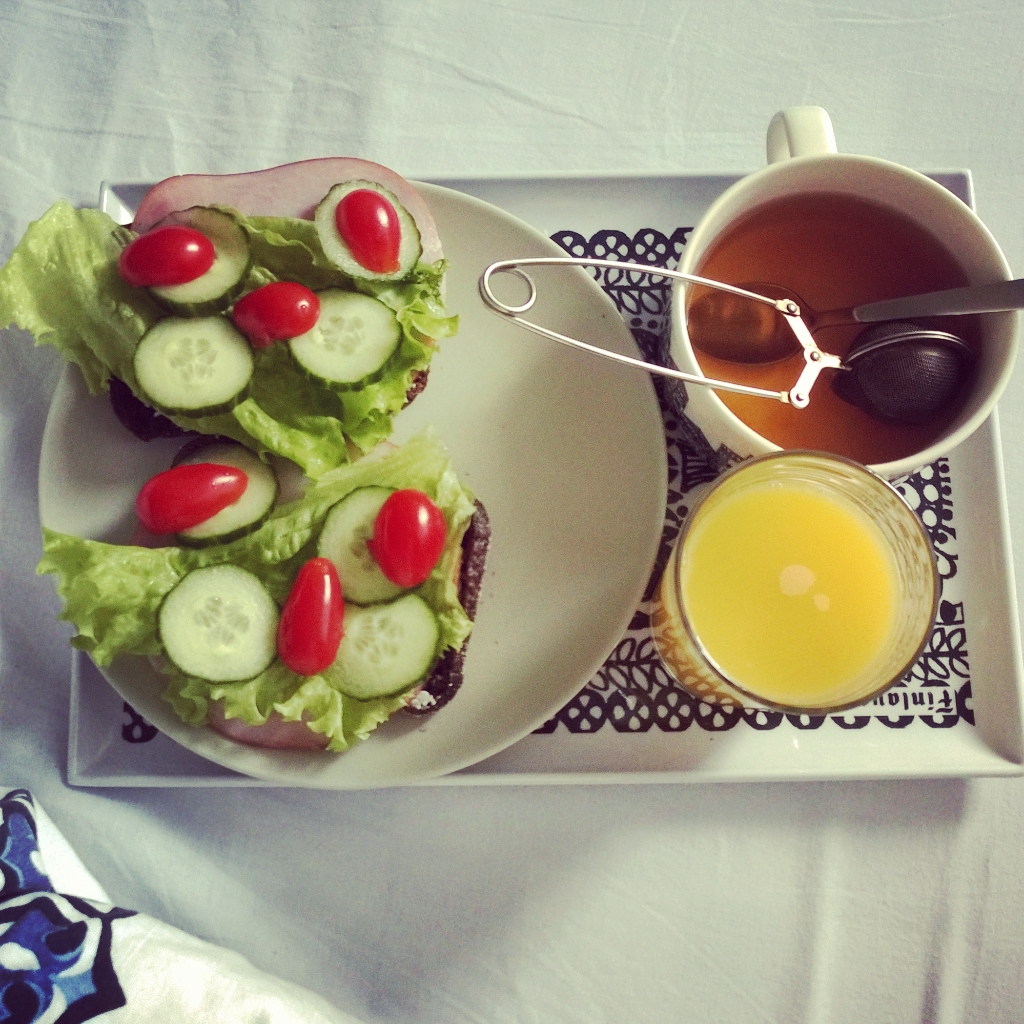 Perfect lazy morning: breakfast in bed with good music and Finnish Cosmopolitan magazine.
Thing I'm still gonna do is to write posts about all trips I made and maybe also about something else when I have time and energy, I'm not gonna stress about that. But I just want to write those memories down so I can read those later, after years, if I want to.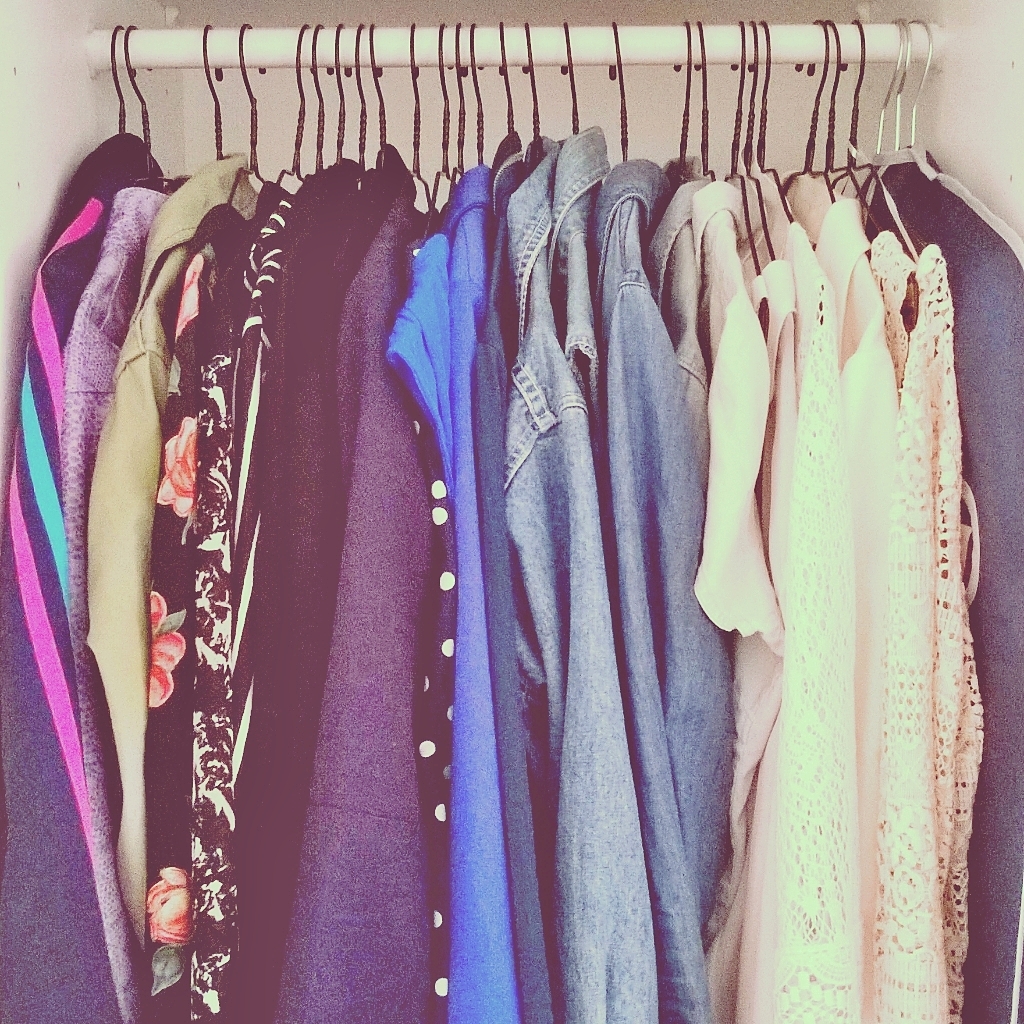 Yesterday I cleaned my room and today was my closet's turn. I even put my shirts and jackets in color order 😀 it's so much nicer when everything is tidy and in good order, maybe I should do this more often.
Now I'm doing my internship in Helsinki, Finland. I have been here two months already and yes, I like my life in here. In my spare time I meet my friends, do gymnastics and relax. I started aesthetic group gymnastics again after 5 years and it has been totally worth it, cause I just love it!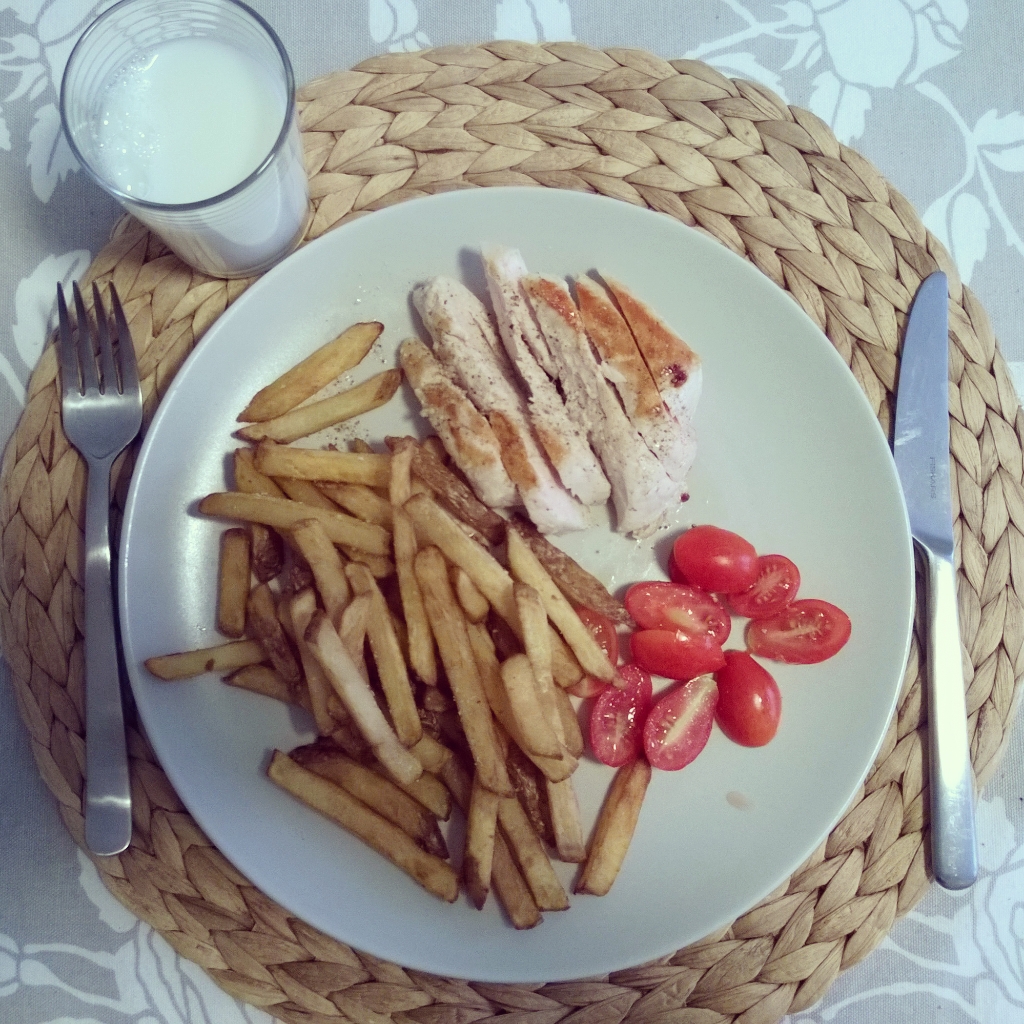 Lunch. Fooood! Chicken breast with french fries and tomatoes. So good after all those salads and pastas I have been eating lately.
Reason why I decided to write right now is that since I came back to Finland I have had so much other things to do and think and well, now it just felt right and good to come to say hei, let you know that I'm still here and.. share my almost perfect Sunday 😉 haha!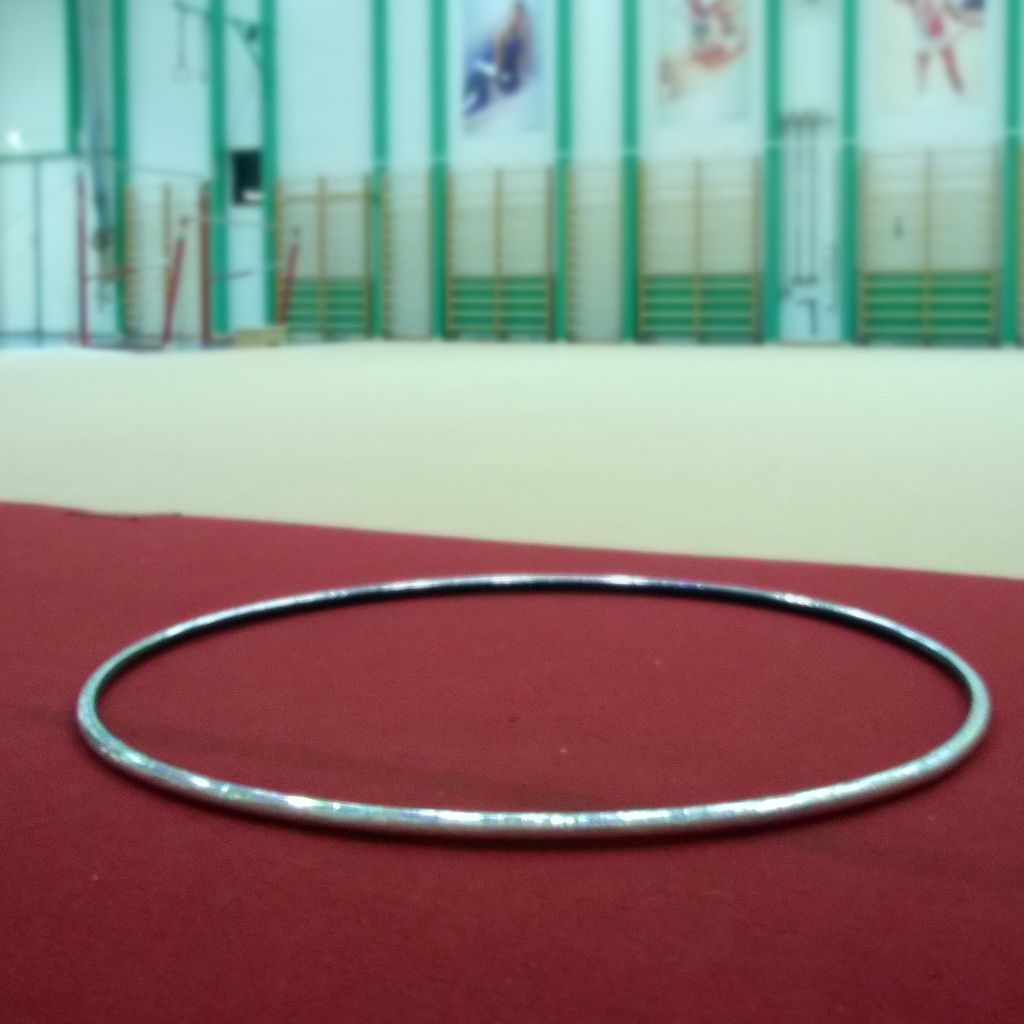 Four (4) hours of gymnastics, and I can tell you that now I'm ready to sleep.
Have a nice week everyone. Kisses!
-Viivi