Healthy American Pancakes (Glutenfree)
Here's a recipe for really thick, yummy and filling pancakes! If you want to eat healthy and keep count on your calories this will really work for you. 
Oats are naturally gluten free (you can also get special gluten free oats), as is buckwheat, and chia seeds add some fiber and good fats. Don't be afraid to use the tiny bit of oil in the mix; it makes the frying easier and again gives you some healthy fats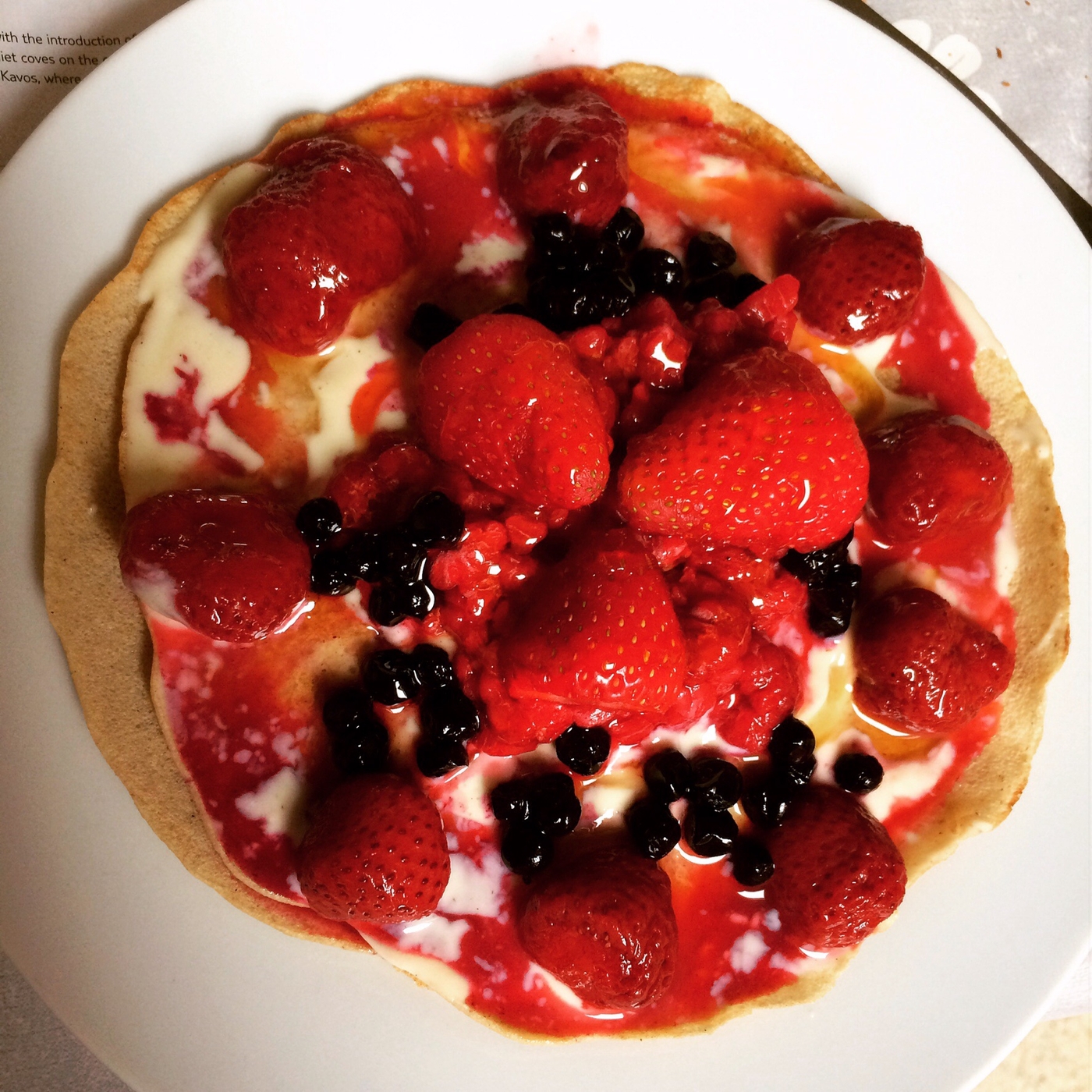 INGREDIENTS
40gr Oats

20gr Buckwheat flour / Spelt flour

10gr Chia seed (milled) 

1 Whole egg / Egg white

250mll Water / Almond milk

5mll (1tsp) Oilve oil / Coconut oil
* You can replace buckwheat with spelt, and the whole egg with one egg white. Instead of water try unsweetened almond milk. For oil can use any kind of vegetable oil. 
METHOD
Grind oats into flour in blender
Mix dry ingredients
Mix rest of the ingredients with dry mix
Let settle for a few minutes (chia seeds will swell in water)
If mixture is too thick, add more water
Fry thick American style pancakes on the pan on medium heat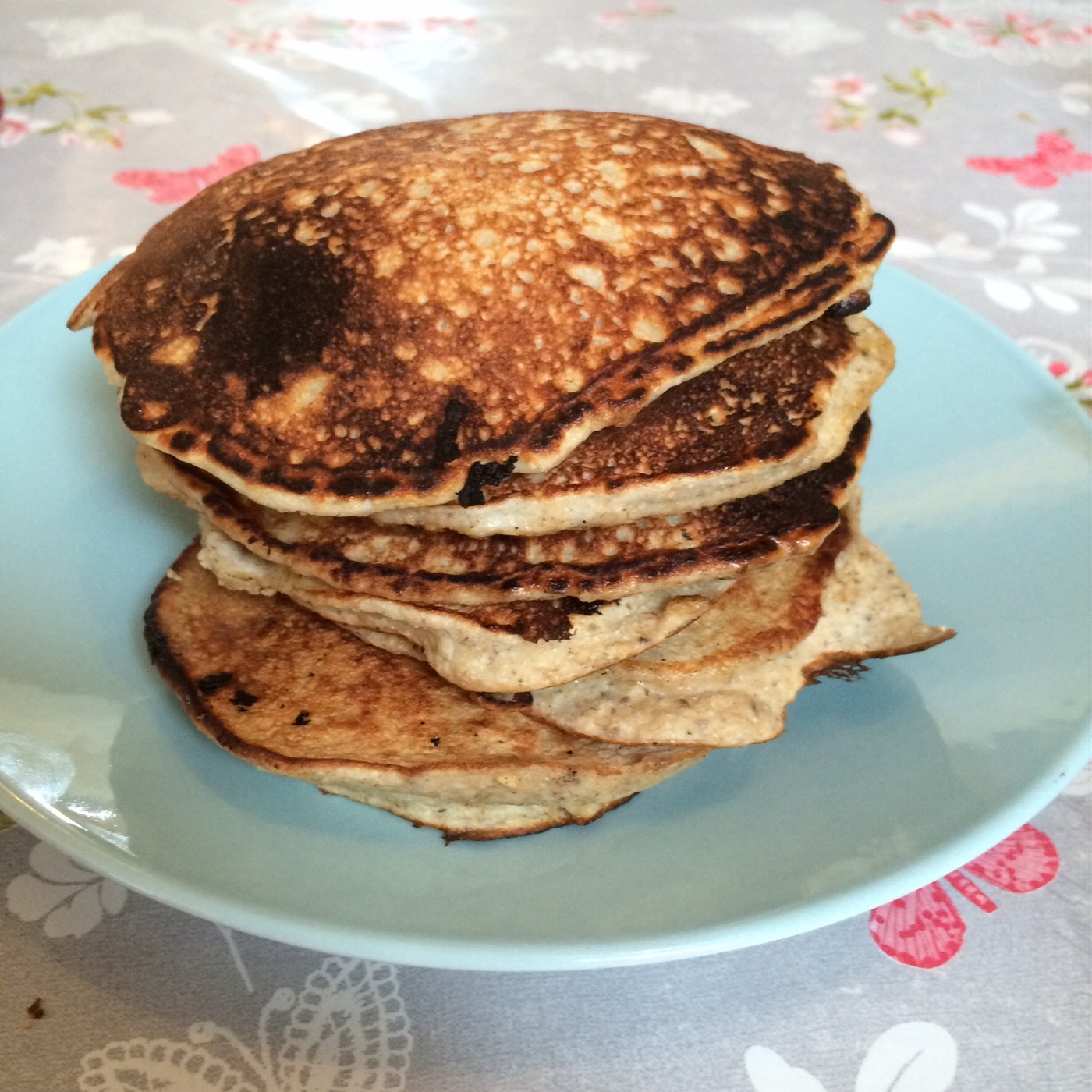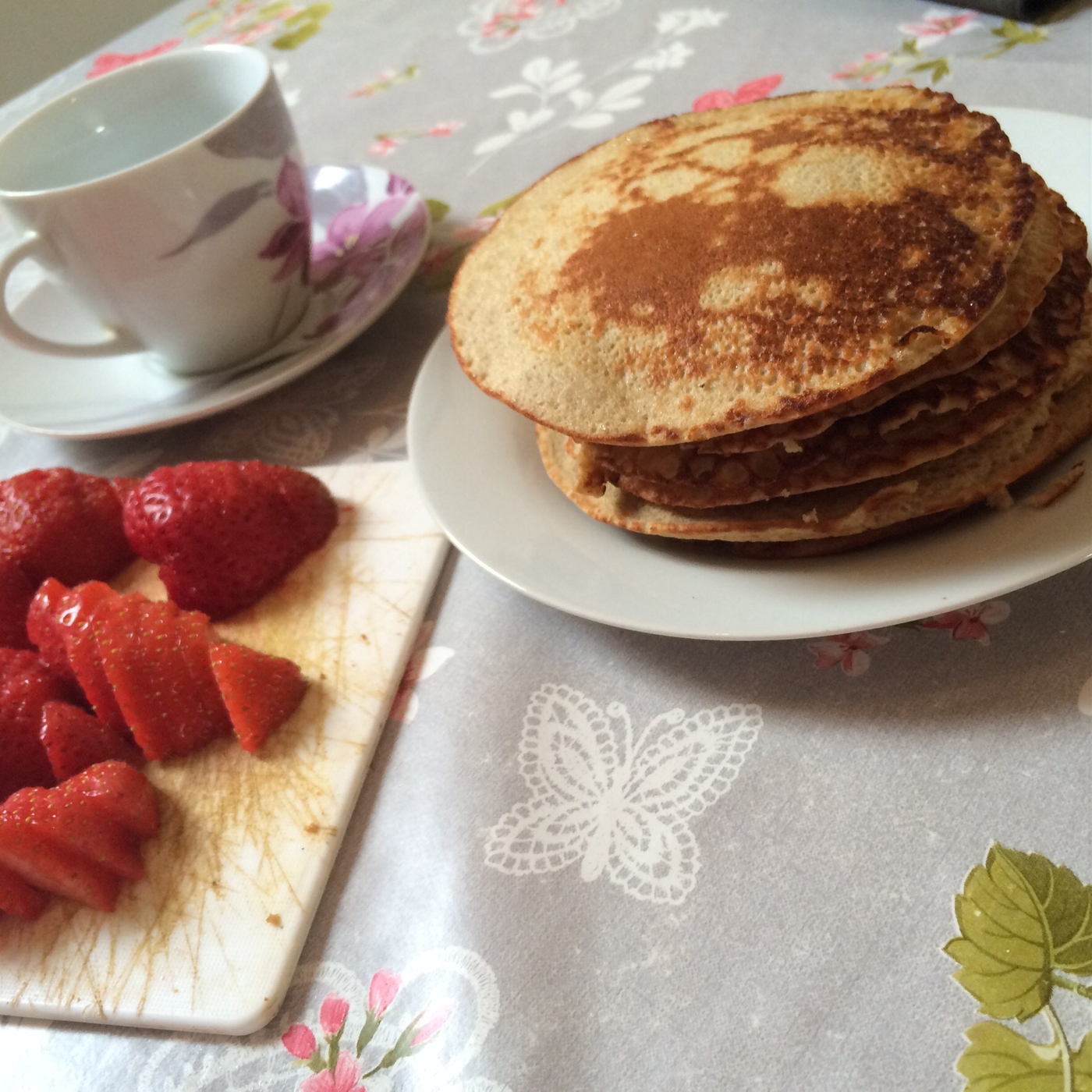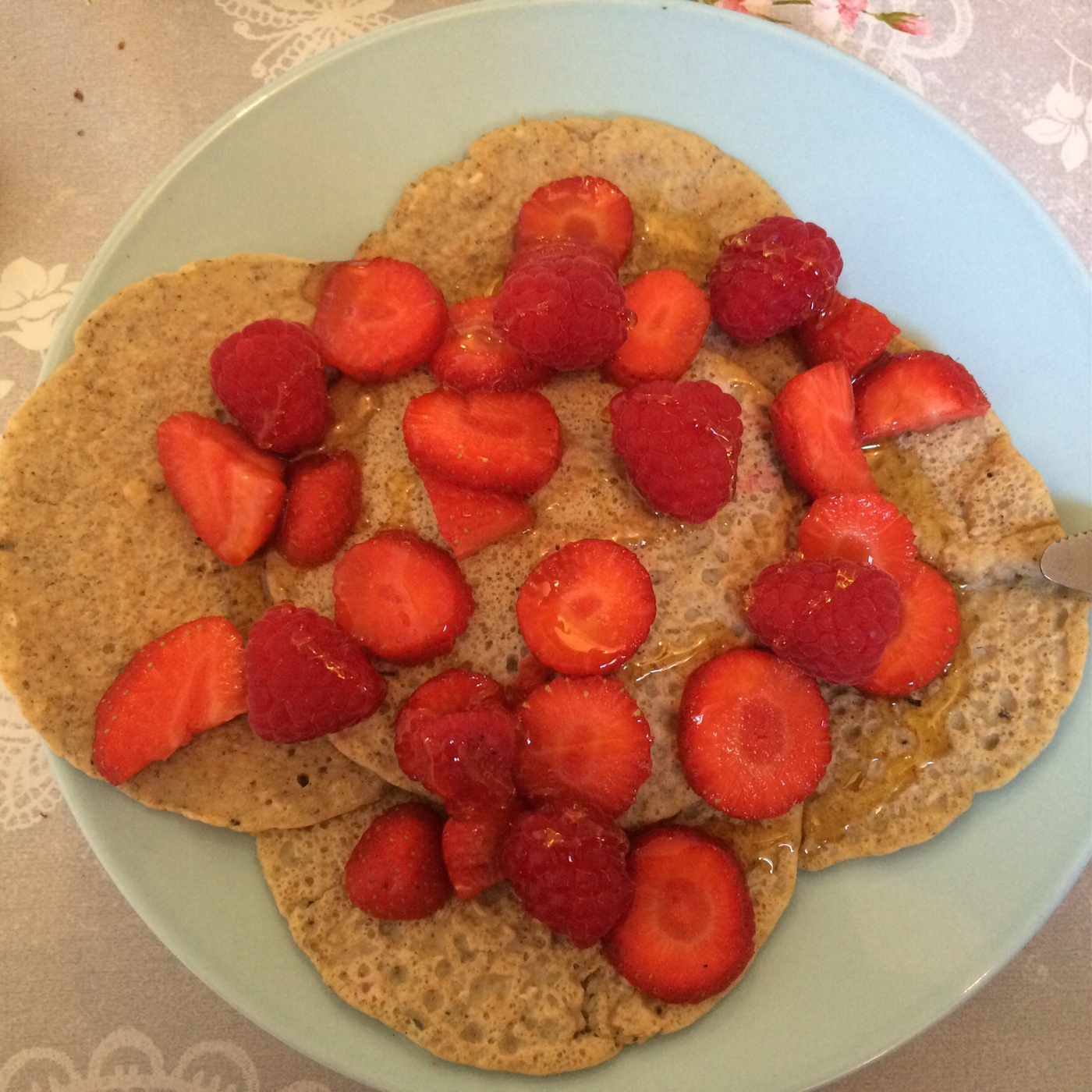 Pancakes taste the best with fresh berries!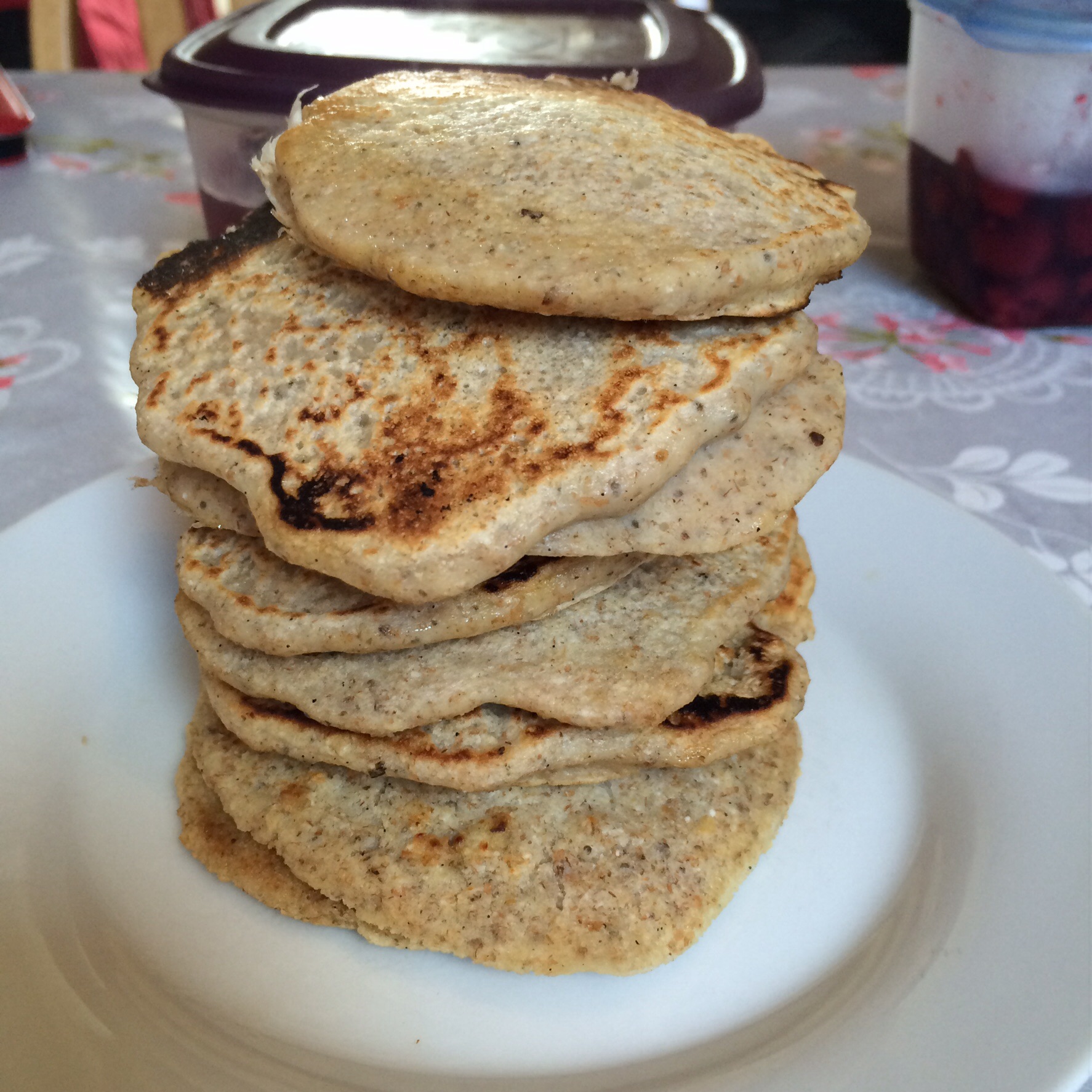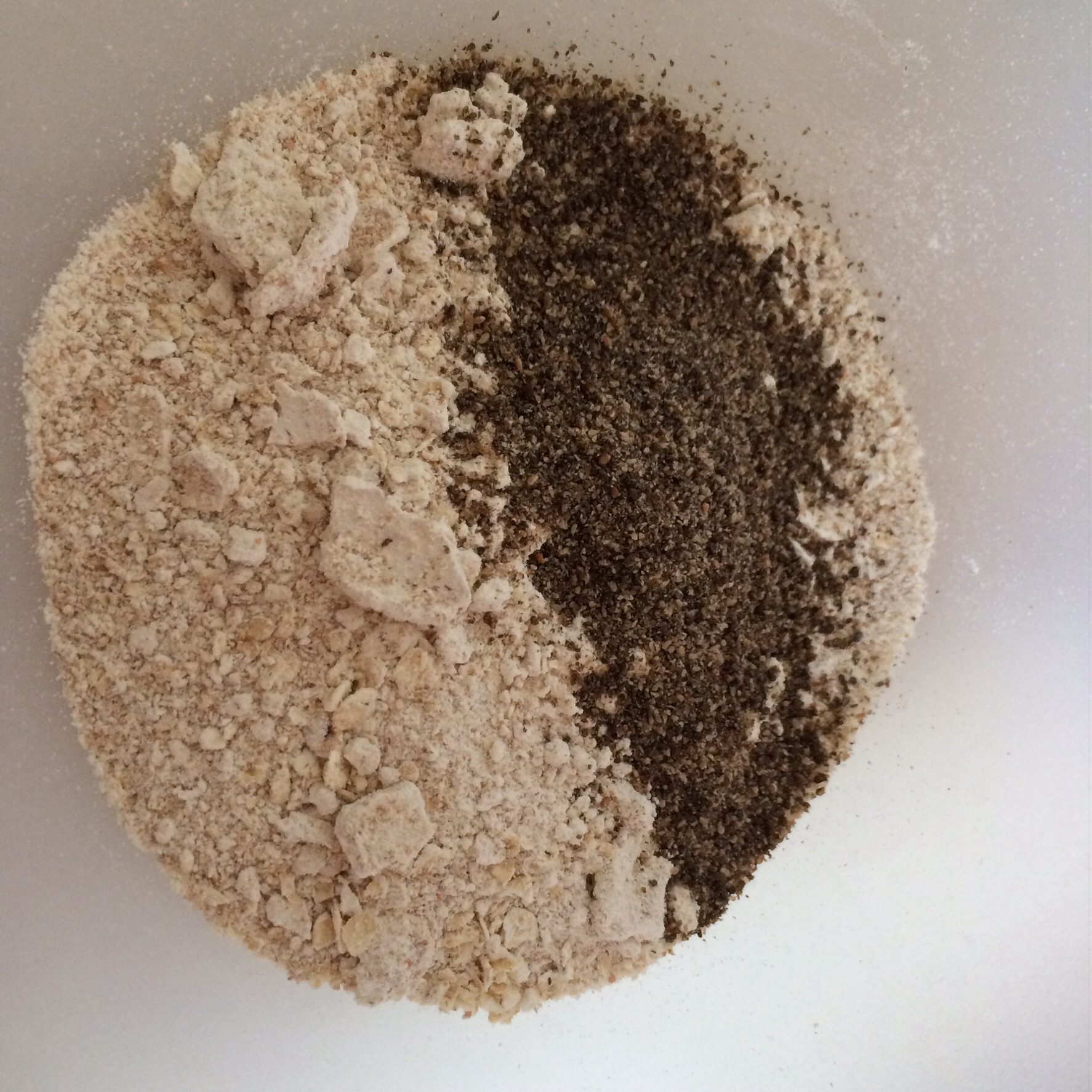 Chia seeds, oats and buckwheat flour