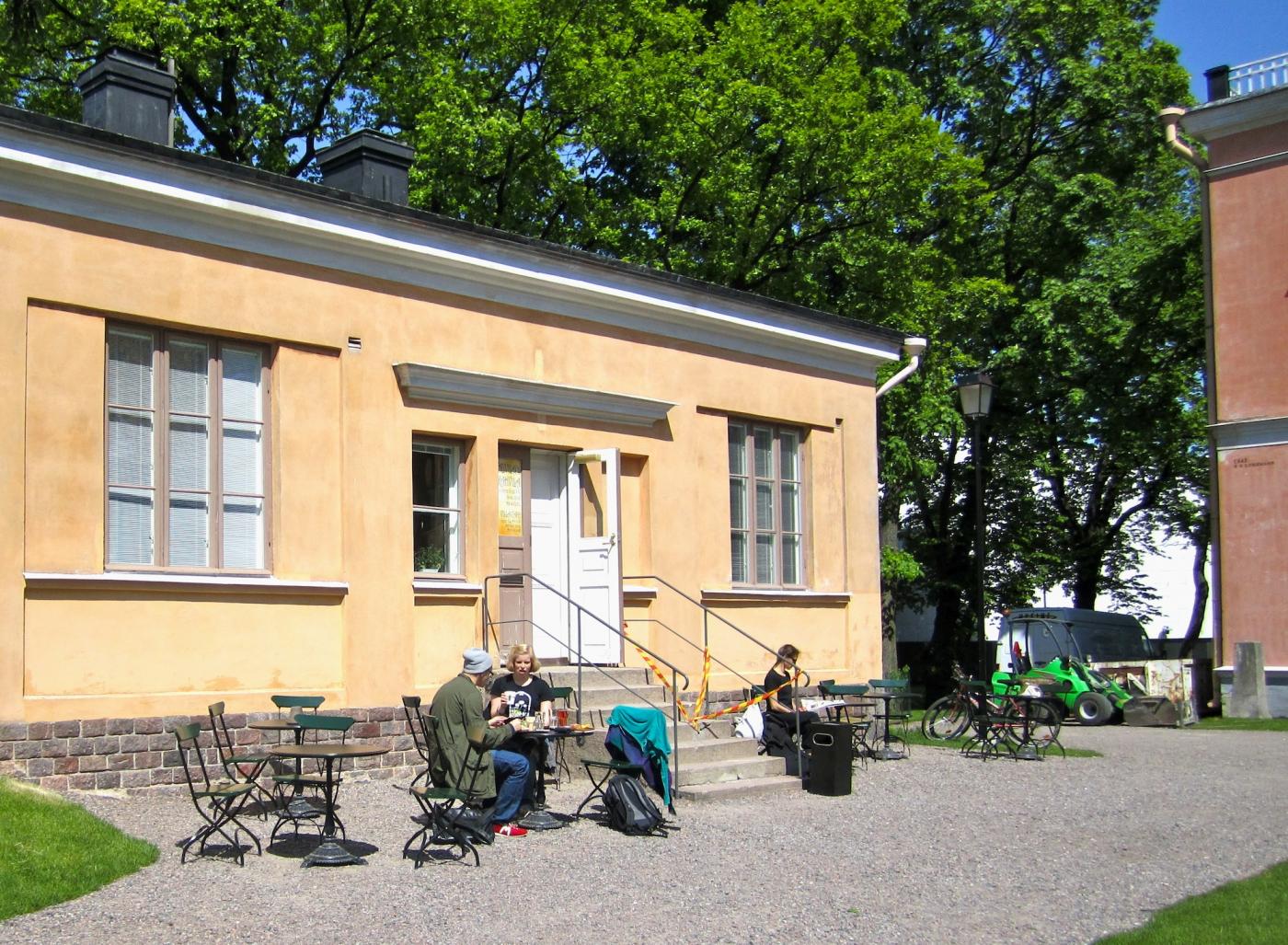 It is like someone grabbed you and took you many years back in time and many kilometres out of Helsinki. It feels a little bit unreal standing in this old fashion "mummon kahvila" (grandma's place) just a stone's throw away from the Finlandia House in the centre of the city. This is probably the cheapest café (coffee for only 1 euro) in the area but that's not the main reason to go there. This is as close as paradise as it can get for cealiacs. Everything in Huvila is glutenfree! And everything is freshly baked there in their own kitchen. Carelian pie, swiss roll and broccoli quiche are just a few of the things to choose from. All of this can be tasted at a quiet yard full of flowers, next door to a state owned museum (no admission). While enjoying a piece of pizza or carrot cake you can listen to estonian construction workers, photography lovers and first-time-there cealiacs tasting everything. Huvila doesn't write anywhere that their food is glutenfree not to scare away the "normal" customers and that leaves me ambivalent. Yes, without the normal customers the place couldn't maybe survive. No, I can see how many cealics could go there without ever knowing and ever finding out (it's not really a place where you ask for glutenfree stuff) and that is too sad. Also remember that you're not allowed to bring your computer or else one of the grumpy waitresses will give you a reprimand.
Points from bad to good, 1-5:
4 Food/Ruoka/Mat
4 Vibe/Tunnelma/Stämning
5 Glutenfree selection/Valinnanvaraa/Alternativ
? The salty food is mostly non-vegetarian
! It's possible to buy bigger amounts of bread and cakes for an affordable price.