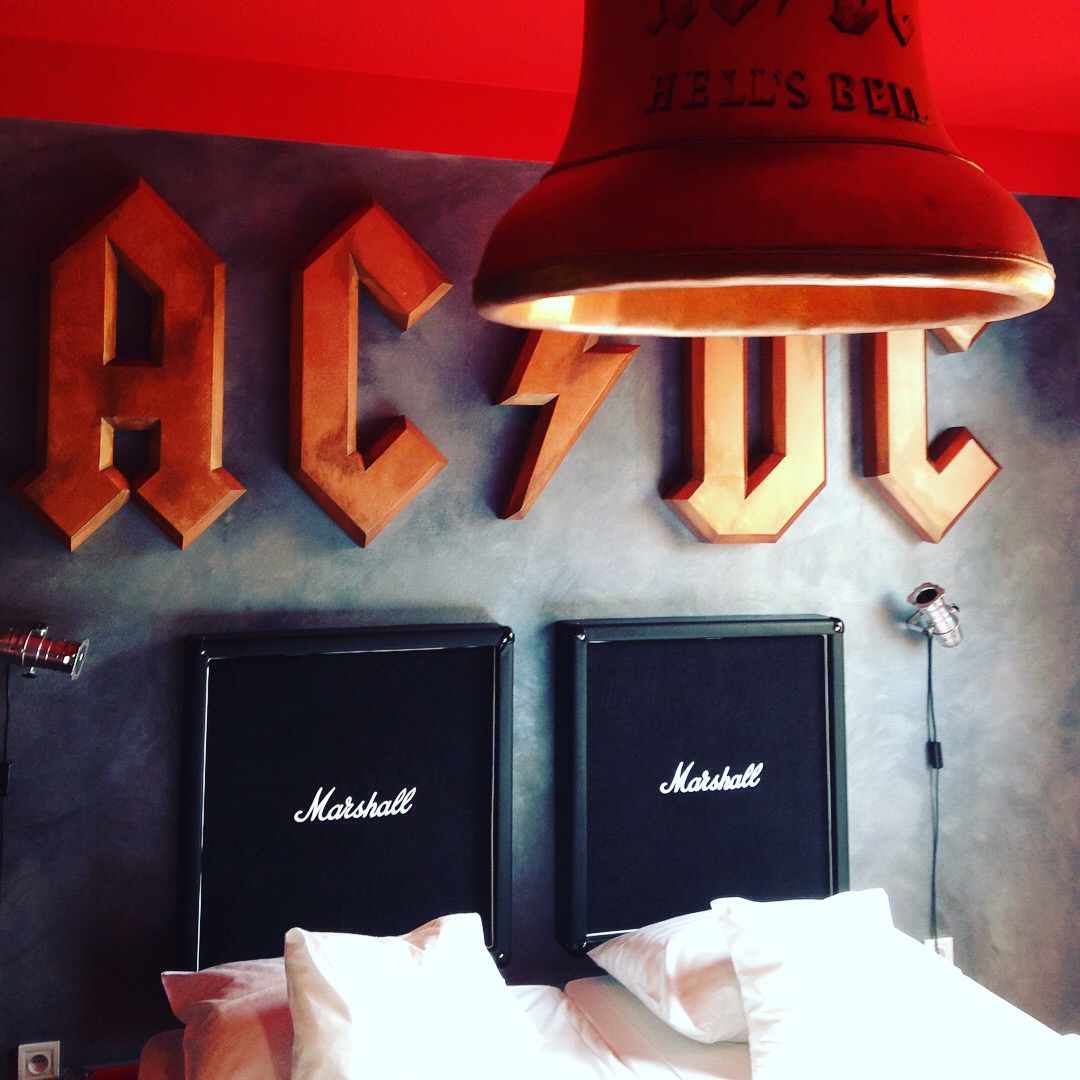 So, a while back I wrote about my experiences in Ostrava last summer. As I told, I had the opportunity to visit two hotels during my trip so it's about time I write about the second one. It deserves to be mentioned, as I've never seen anything like that before.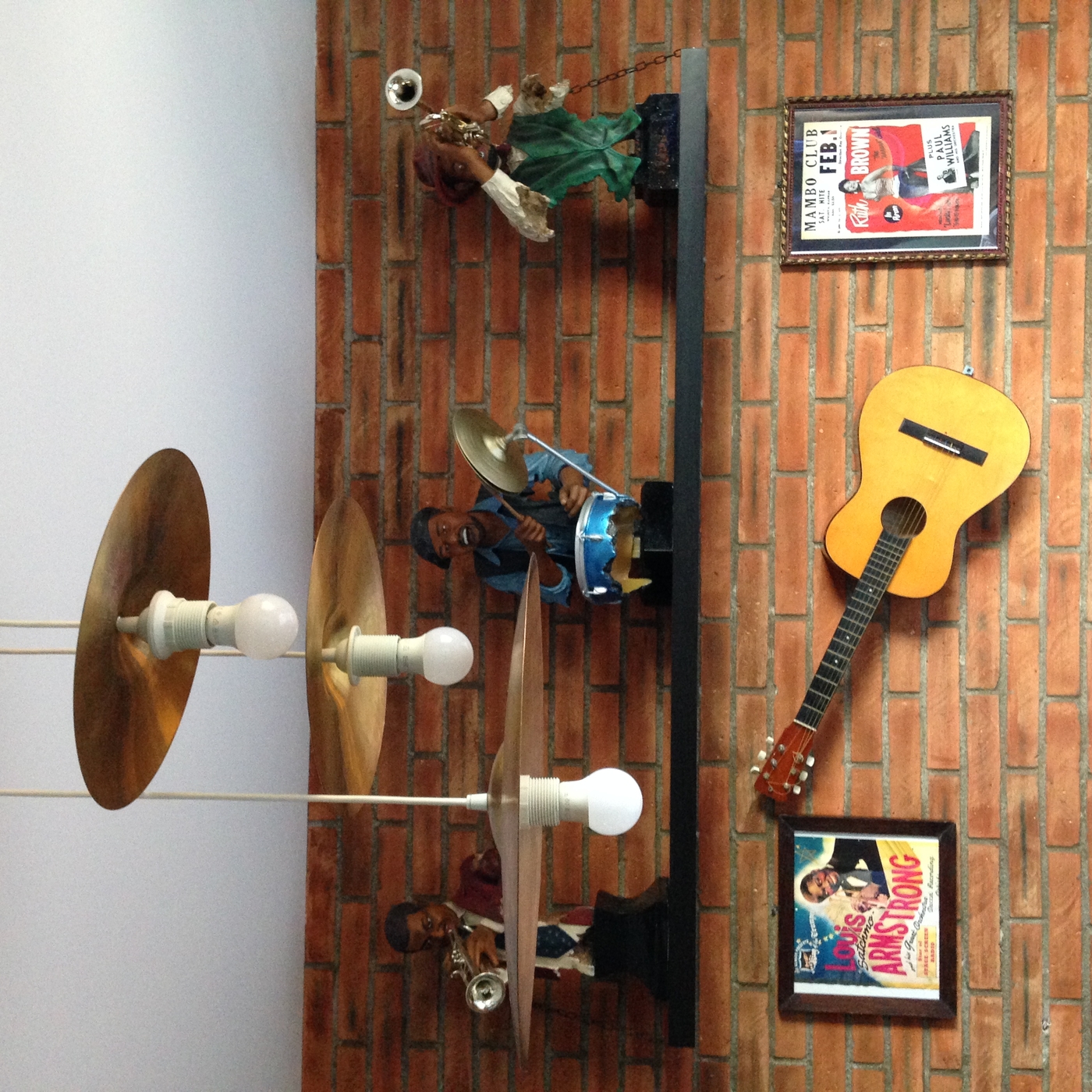 During my stay in Ostrava, I had a chance to participate in a couple of day trips. To take a trip to a hotel may sound a bit unconventional, but oh boy, was it worth seeing. Retro Hotel Garage is not located in the very city central, so it's probably not the first accommodation choice for, for example, the Colours of Ostrava festival visitors. However, I'm pretty sure that many of the hotel's visitors are not bothered by the distance to the city. They want to stay there because it is definitely an unique choice. Namely, as the pictures might already tell, Retro Hotel Garage is a theme hotel. Every room is differently furnished and decorated. We peeked into some of the rooms and wow, they really were something. An AC/DC room, a punk room, a blues room and even a Rolling Stones room – music fans, this is the place for you! In addition to the music themed rooms there was also a football room and a Harley Davison room. There's naturally a restaurant too, honorating the hotel's style.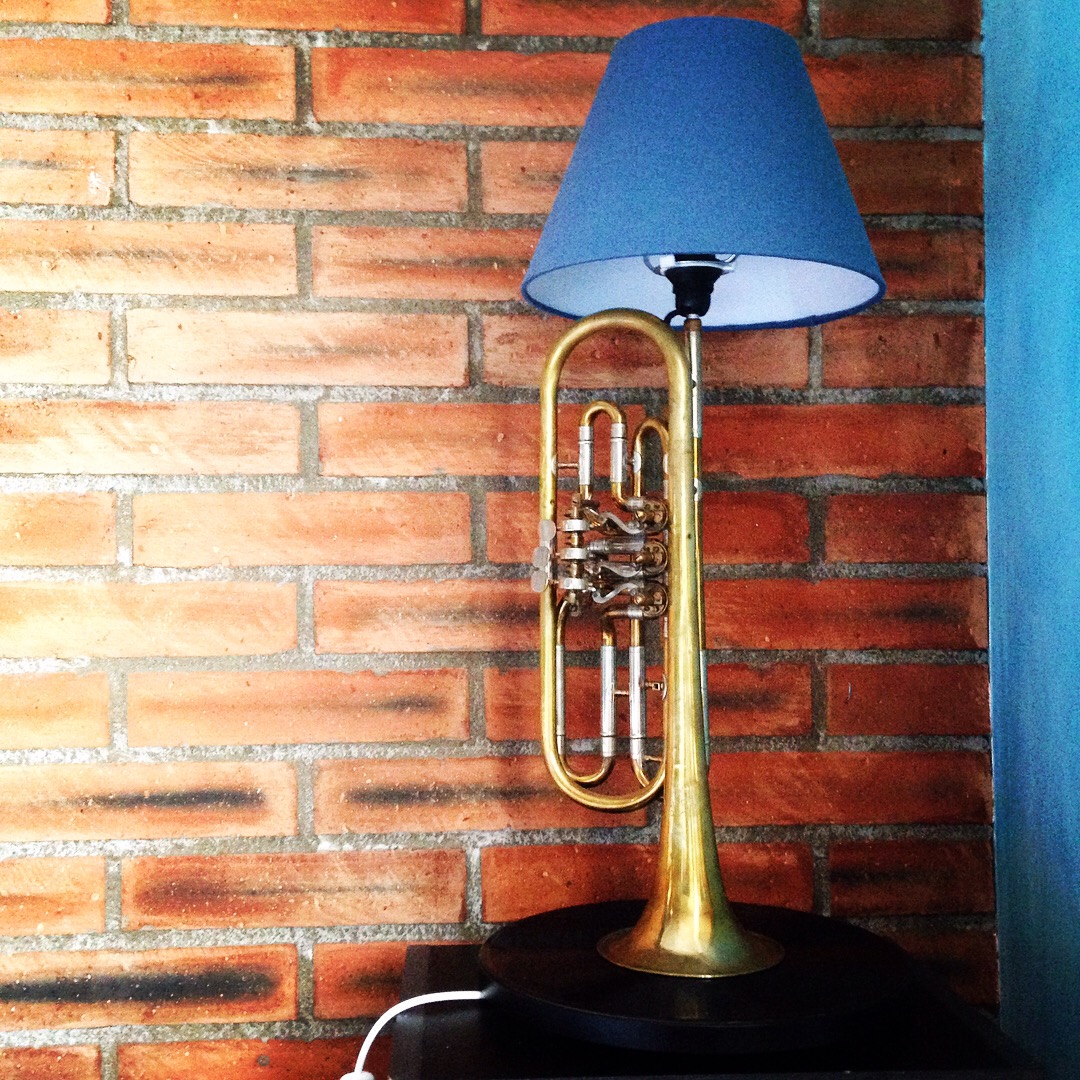 So the hotel in itself is something to see, but believe it or not, that's not all it has to offer. Before we got to even see the rooms, we were introduced to the hotel's very own brewery and we were served a real Czech breakfast as they call it – i.e. a beer tasting. As a beer fan, this was a pleasant surprise. I highly recommend to take the opportunity to take a look into the brewery and have the tasting as well. It would be such a waste not to use it, I mean, how many hotels have their own brewery?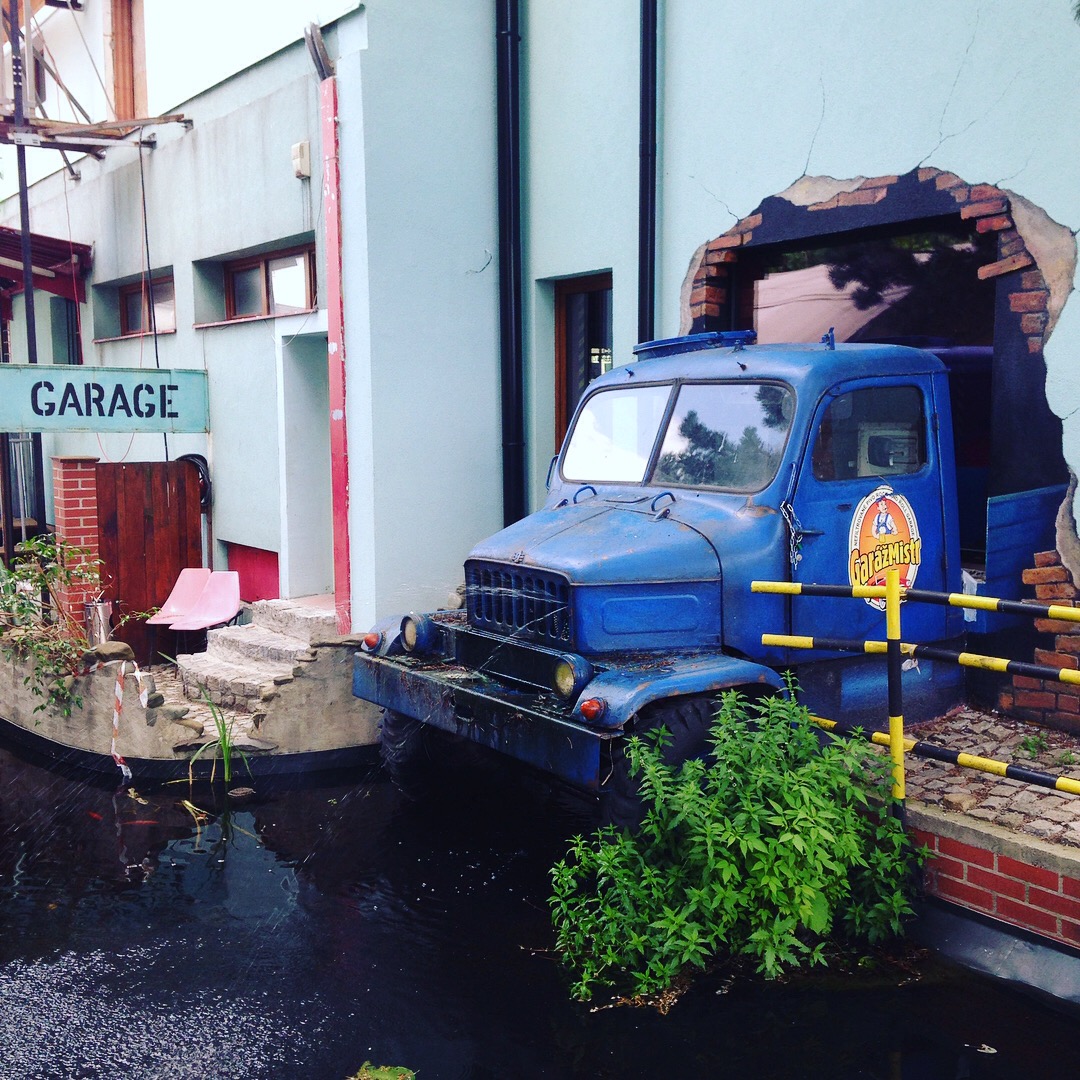 I'm pretty sure that Retro Hotel Garage can offer a little something for everyone. So even if you don't want to spend your nights there, at least it is a fun day trip destination!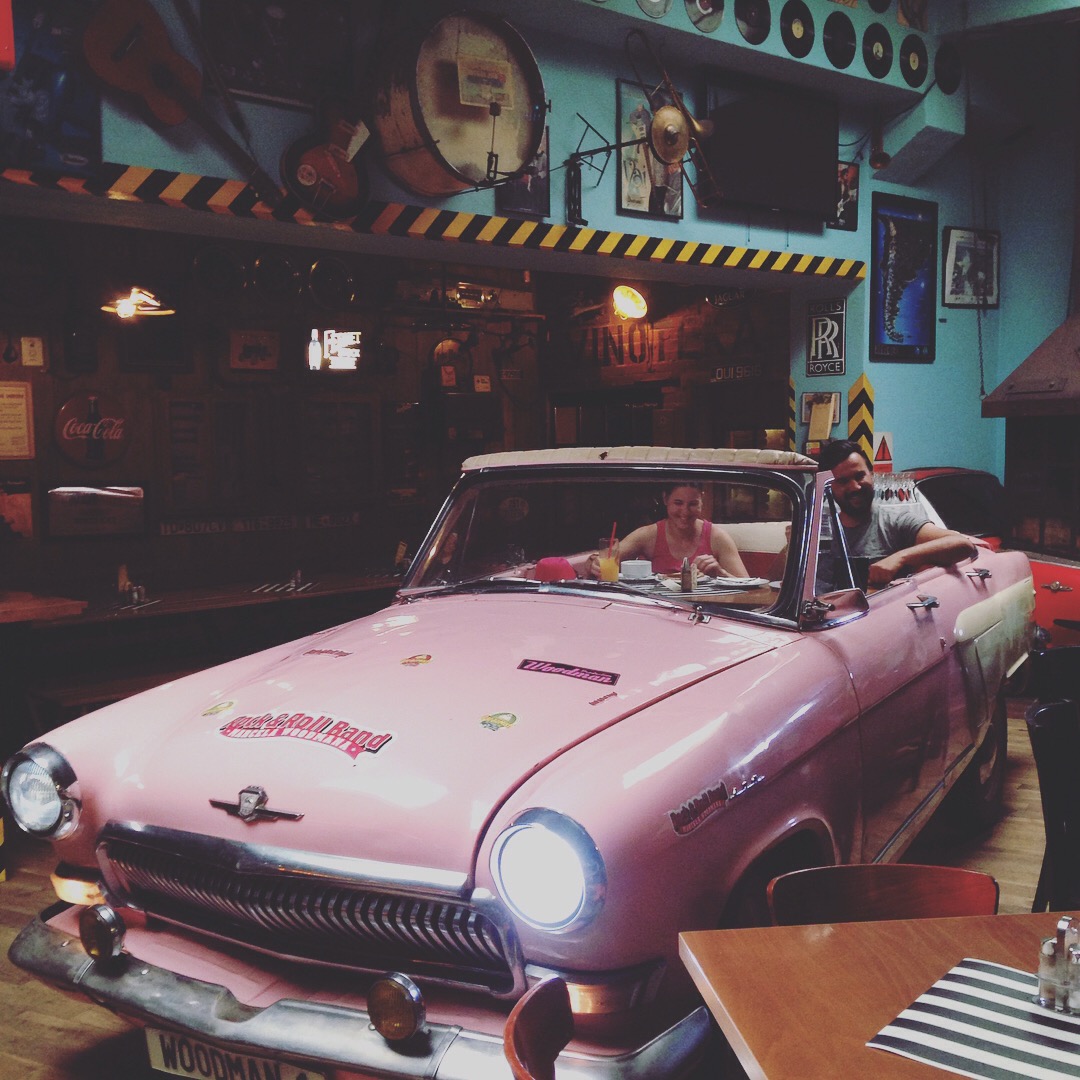 Retro Hotel Garage:
Address: Martinovská 3262/50, 723 00, Ostrava-Martinov
http://www.retrohotel.cz/en/