I started this blog because of my fear of speaking English. I wrote just one post and then I deleted it because I felt myself so stupid. Once again.
Today I accidentally looked my google analytics and saw that the post was quite popular. That surprised me and then I decided to keep on going.  Maybe here in Finland is someone else too who has same problem than I do. Let´s see!
But today I will tell you something about my yesterday´s customer. He was a russian man who was buying good winter gear to his dauhgter. He didn´t speak English almost at all and at first I was thinking oh my good, how will I survive… But it went more than ok. I spoke English quite much because it was so much easier to speak him than "normal" foreign customer who usually speaks very good English.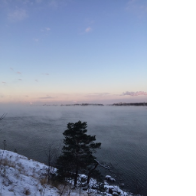 After about 20 minutes service he get what he was looking for and we both were very happy. And I really hope that his daughter will be very happy when she will get the gears. And also that they will fit to her, because all I knew when I was selling those things that she is 13 years old and 164 cm tall…