Bonjour everyone! My last week was so busy that I haven't had time to write anything here. We had two presentations (hate it, Im so bad at speaking infront of the class!!) yesterday so now luckily rest of the week will be just school from 9-16.30 and some homework. 
I thought that I could start doing this "week through my Iphone" thing every week, so that you can have a little peek into my life here regularly.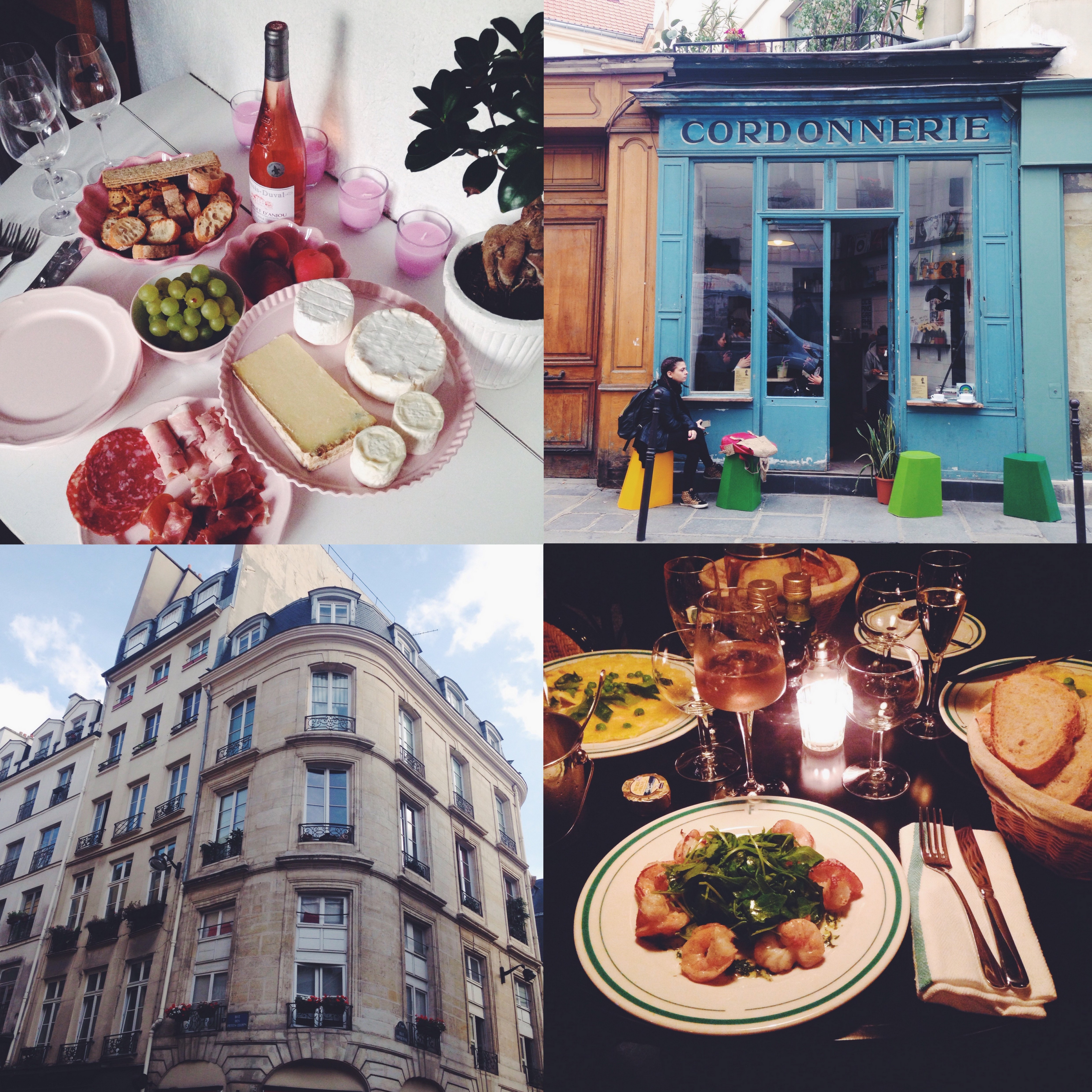 1. We had such a lovely night with the girls! Cheese, parmaham, baguette, fruits and the most amazing rosé wine. 
2. Strolled around in Le Marais and found this cute little cafe. 
3. A picture from my morning walk to school. I just love walking here, especially in the morning just before the sun rises. There something magical in it.
4. This pic is from a resaurant called La Fidélité. We went with Tea and Tuija there on last tuesday when they were wisiting Paris. I warmly recommend it – food, service, prices and the atmosphere, perfect!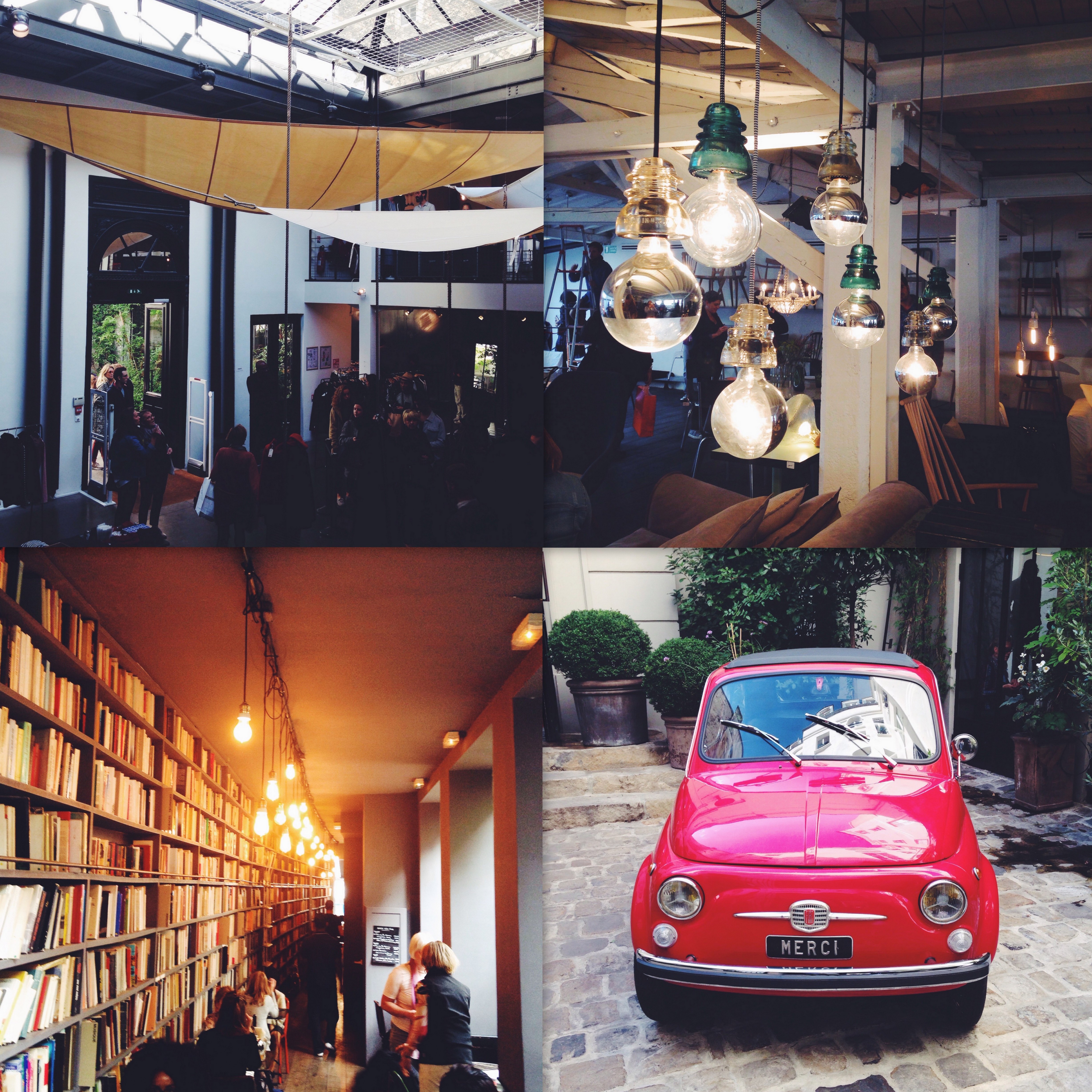 6, 7, 8, & 10
All of these pics are from a concept store called "Merci" which we wisited on saturday with my marketing group. We were supposed to analyze the store and do a presentation of it. Merci is a charity conceptstore where you can find anything from a perfect wintercoat to a sofa or a pencil. And in the middle of shopping, you can take a cup of coffee or eat a salad at their restaurant inside the store. Such a nice place! If you come to Paris, take time to visit it. 🙂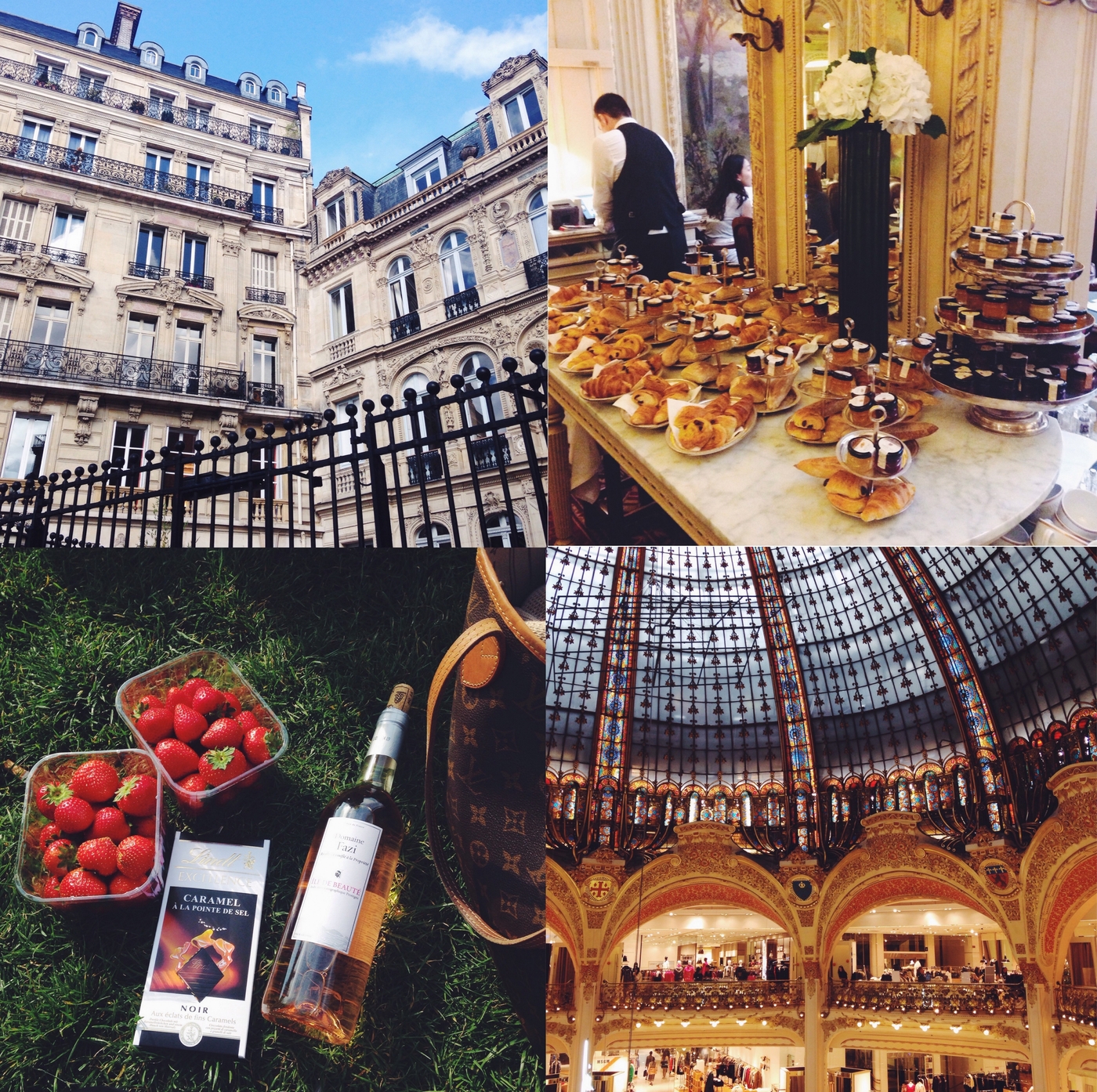 11. I'd like to live there.
12. A few weeks back when my mom was wisiting Paris we went on a sunday brunch to the famous Angélina café. Angelina as a place was amazing, so beautiful! But otherwise the brunch there wasn't too intresting.. Very small and expensive. 
13. A friday chill at park with the girls. That Lindt chocolate is the best chocolate in the whole world. I need to have it at least once a week haha. 😀
14. Friday night shopping at Galeries Lafayette.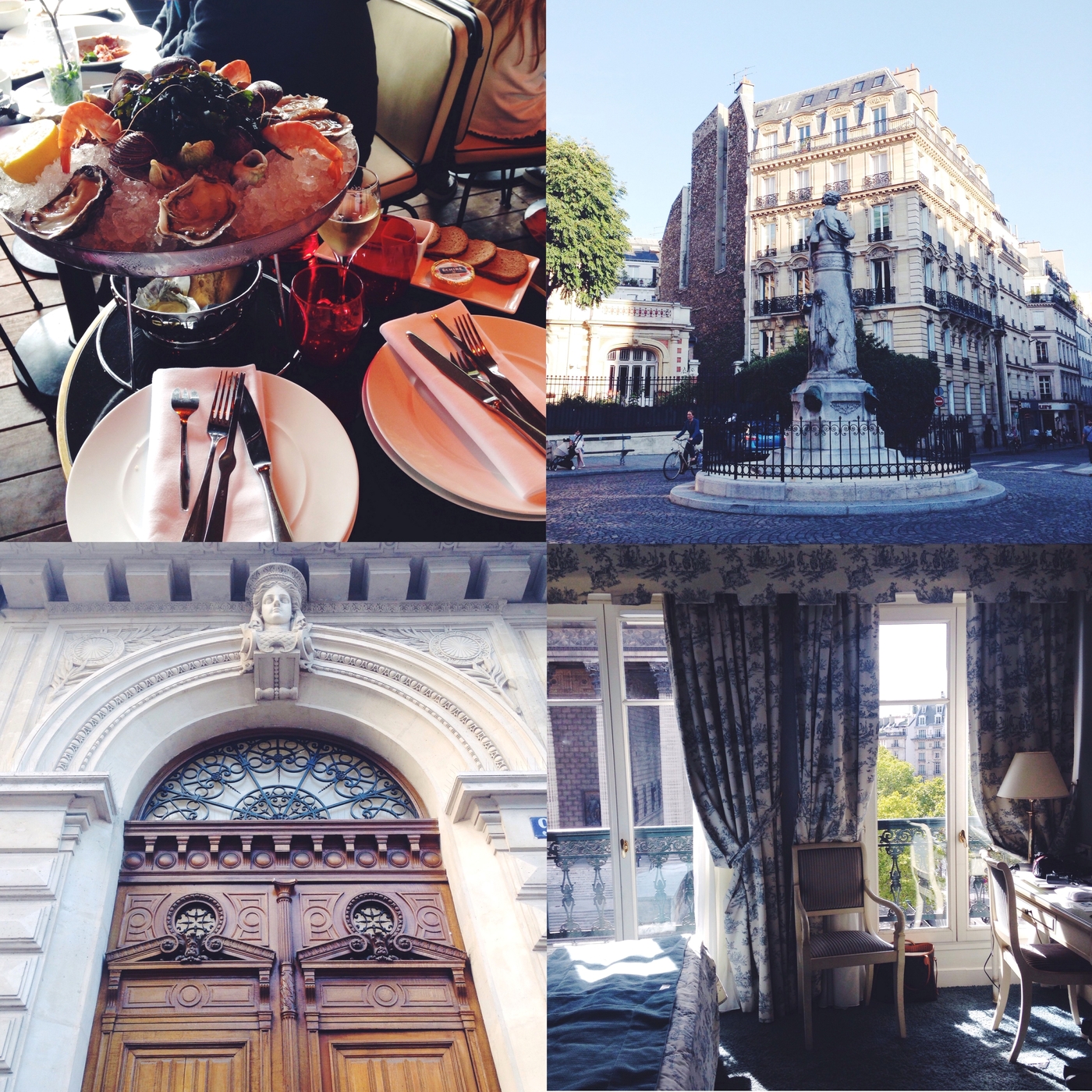 15. A lunch at Chez Francis after strolling around at Avenue Montaigne with my mom. We survived and didn't buy anything of the most luxurious street in Paris – Im quite proud of us. 😉
16 & 17. And a bit more architecture..
18. This pic is from our hotel room where I stayed with my mom for a week when she was here. It's so cute!