Finland's largest furniture, design and interior decoration fair was held in Helsinki last week, from 13 to 17 September. I went there to find out what the status of ceramics was in Finland. I wanted to uncover answers to these following questions: "Are there any ceramics related shows?" and "How ceramics are used in the show areas?" I was happily surprised to find so much ceramics at the fair as I did.
Different showrooms used ceramics to give a homy feel to their spaces – even if they just sold beds they had arranged a lovely tea set on a tray on top of the bed sheets. In the United Stories sales exhibition – Finnish and Asian designers and companies linked together to present their new collaboration designs – they had the artwork "Stock VI" by Nathalie Lautenbacher and Naoto Niidome which was made out of many tiny cups. I just loved the color combination and the sheer volume of these little cups – they seemed to roll towards me.
The exhibition area also showed the lovely Lapuan Kankurit and Makoto Kagoshima co-design "Kukat" textiles, but sadly they didn't have any of Kagoshima's beautiful pottery. But luckily there was an adorable porcelain children's tableware called "Nuppu". It's produced by Tokyo Saikai Co. Ltd and Maija Puoskari.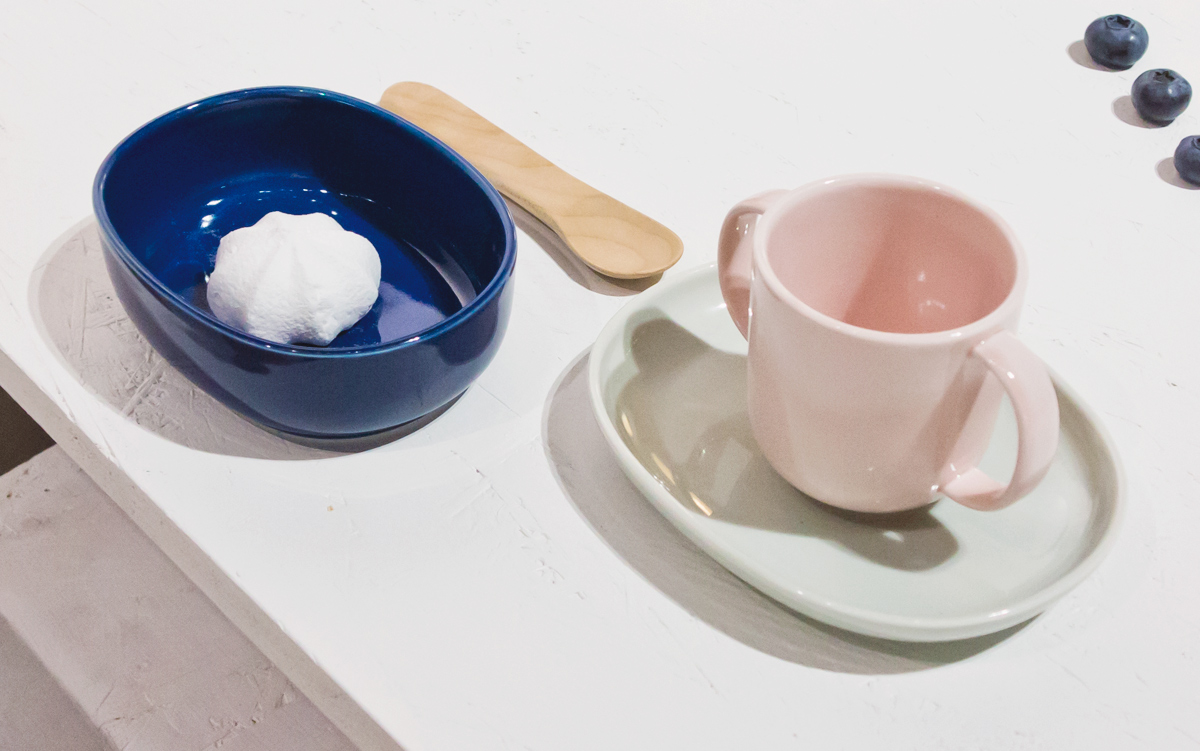 Nuppu is a sustainable tableware. It's sold with different color combinations like sprout (green), rose (pink), stone (grey) and so on. One set includes a wooden spoon, bib, 125 ml mug, 240 ml bowl and a plate which can be used as a lid – it fits perfectly with the bowl and they can be used as a container for kid's leftovers. And as the child grows older the bowls and plates can be used as serving dishes for older kids and adults. I think this is a great idea and solves one everyday problem.
Nuppu was designed for babies but in the future there will be two more children's tableware series for two different age groups. I'm eager to see if they follow the same design direction – soft rounded and gentle forms or are these something that are related to babies?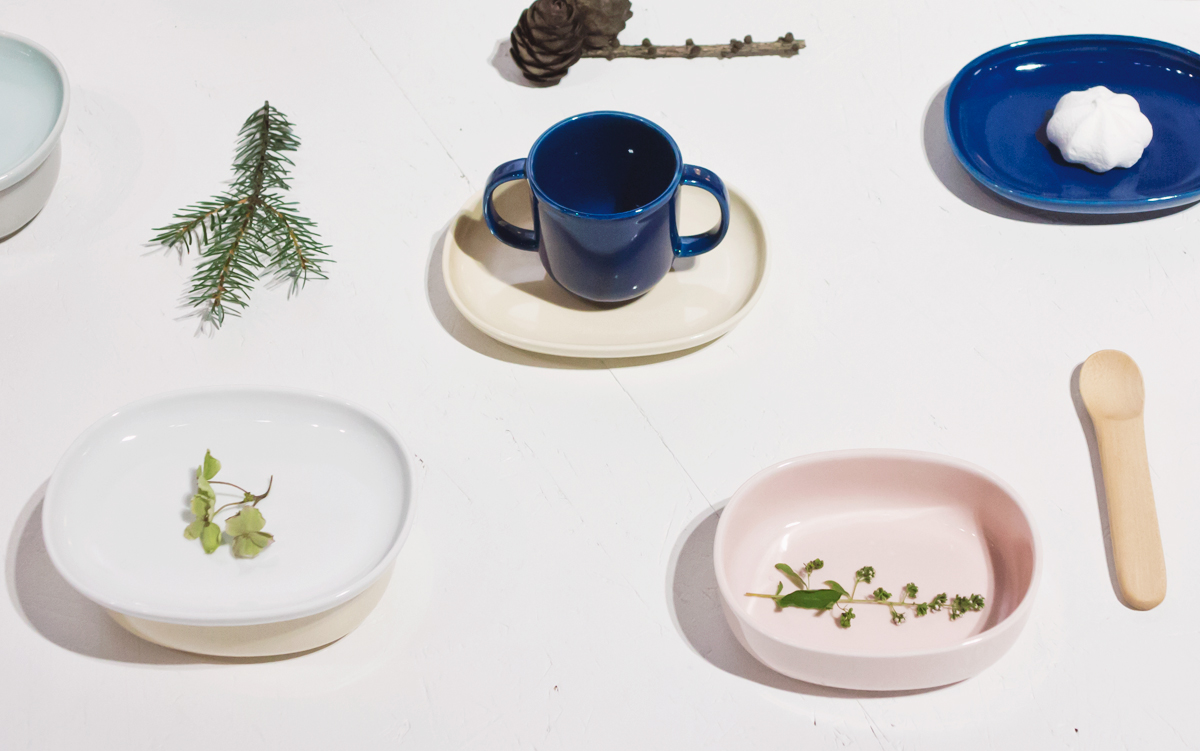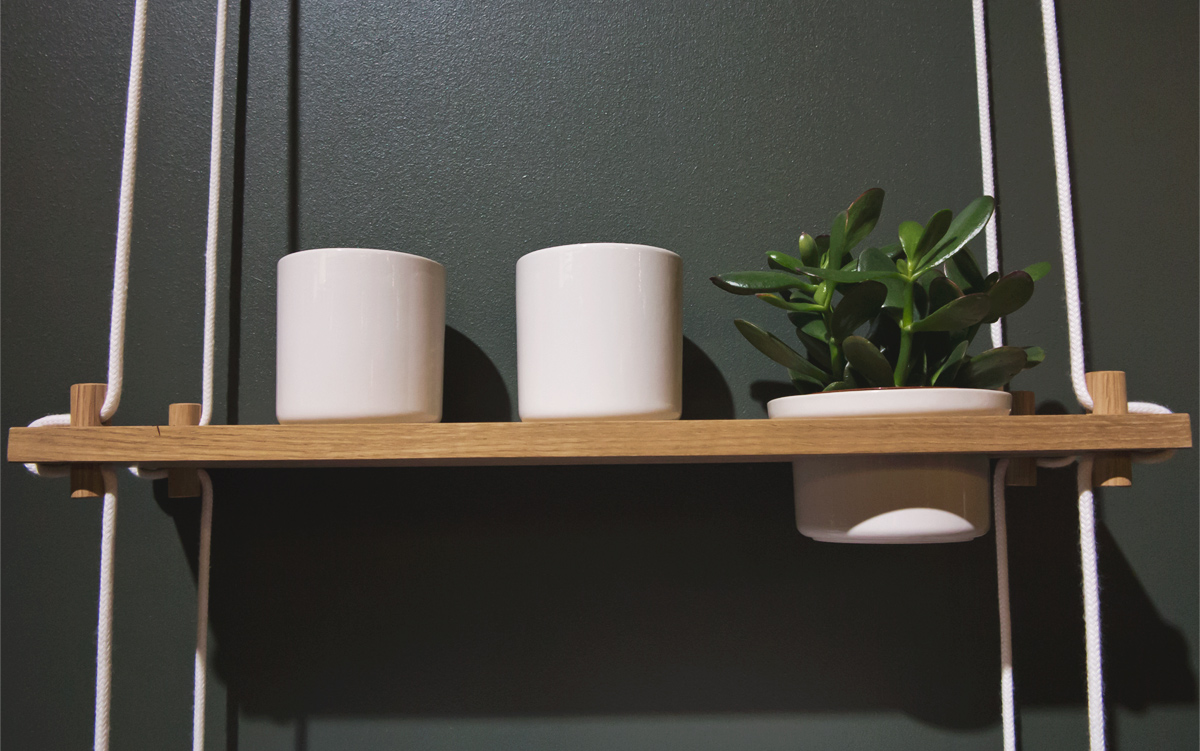 I was happy to see that indoor plants have really hit off and that's great news for ceramists. For example in Hakola's showroom there was an interesting solution for hanging plants. Samuli Helavuo had designed a hanging shelf called "Riippu" that could hold pots and other little stuff. The shelf's pots are hand made by Jari Puttonen in his studio at Lapinlahti. The shelf and the pots looked great together – clean and crisp, a nice contrast for organic plant shapes.
From Habitare's Talentshop in The Block special exhibition area, I found two really inspiring designers and of course they both worked with clay. This Talentshop exhibition presented designs from 4 young up-and-coming designers. Saija Halko's and Erin Turkoglu's works caught my eye – both of their techniques, colour schemes and forms where fascinating to me. Their works had really simple shapes but still they voiced volumes.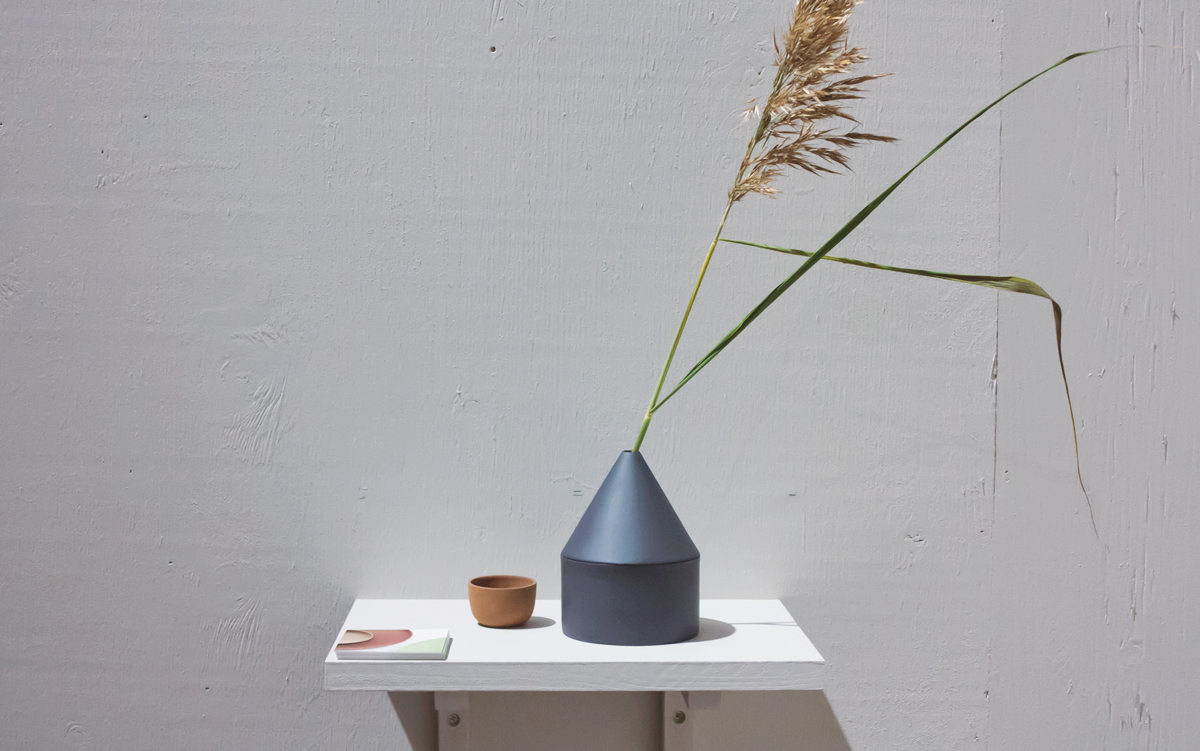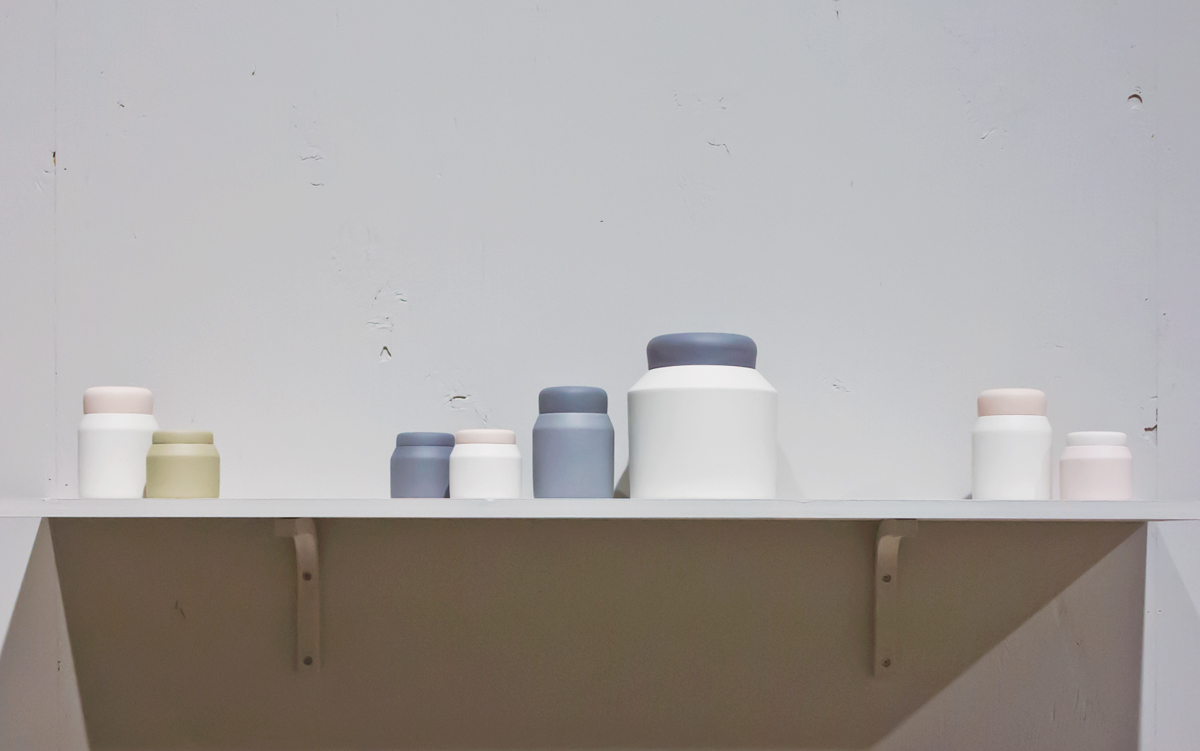 Halko's work was really sensitive and research-orientated whereas Turkoglu's was playful and had a story to tell. Both of their ceramics had been beautifully thought over and crafted. I also noticed that both of them had successfully used coloured clay (Halko had even mixed volcanic ash in her clay and glazes), which is now something I want to try out!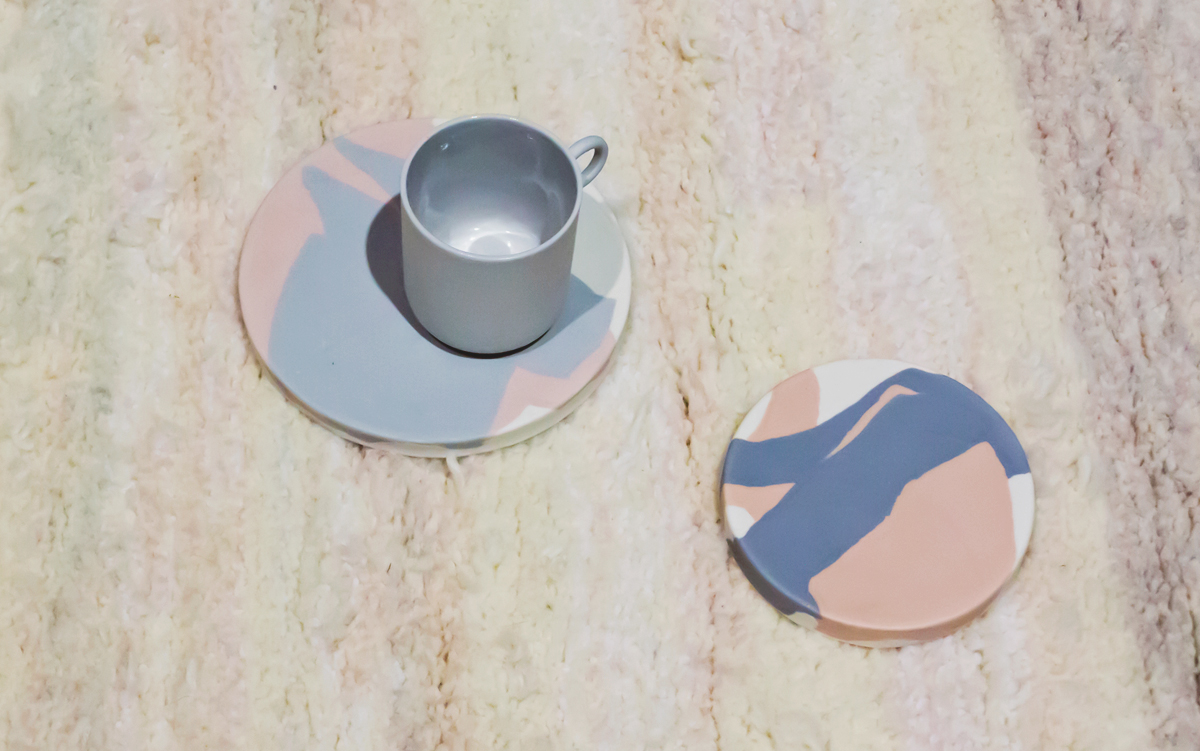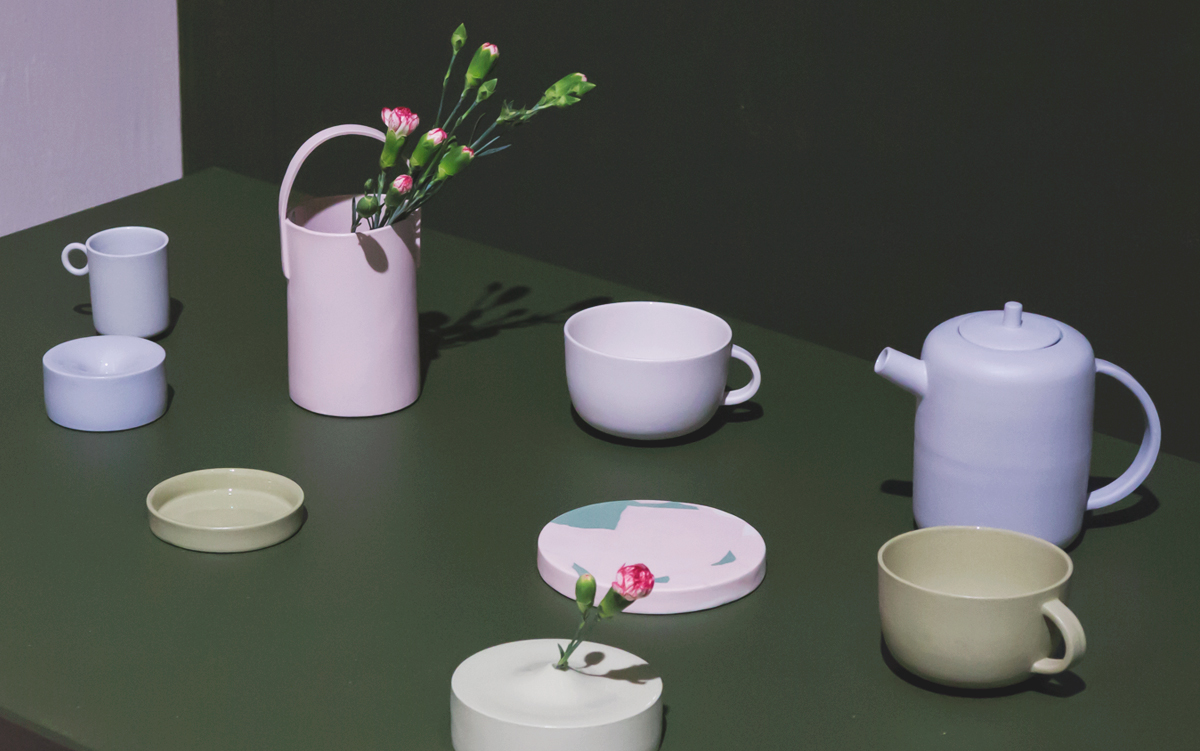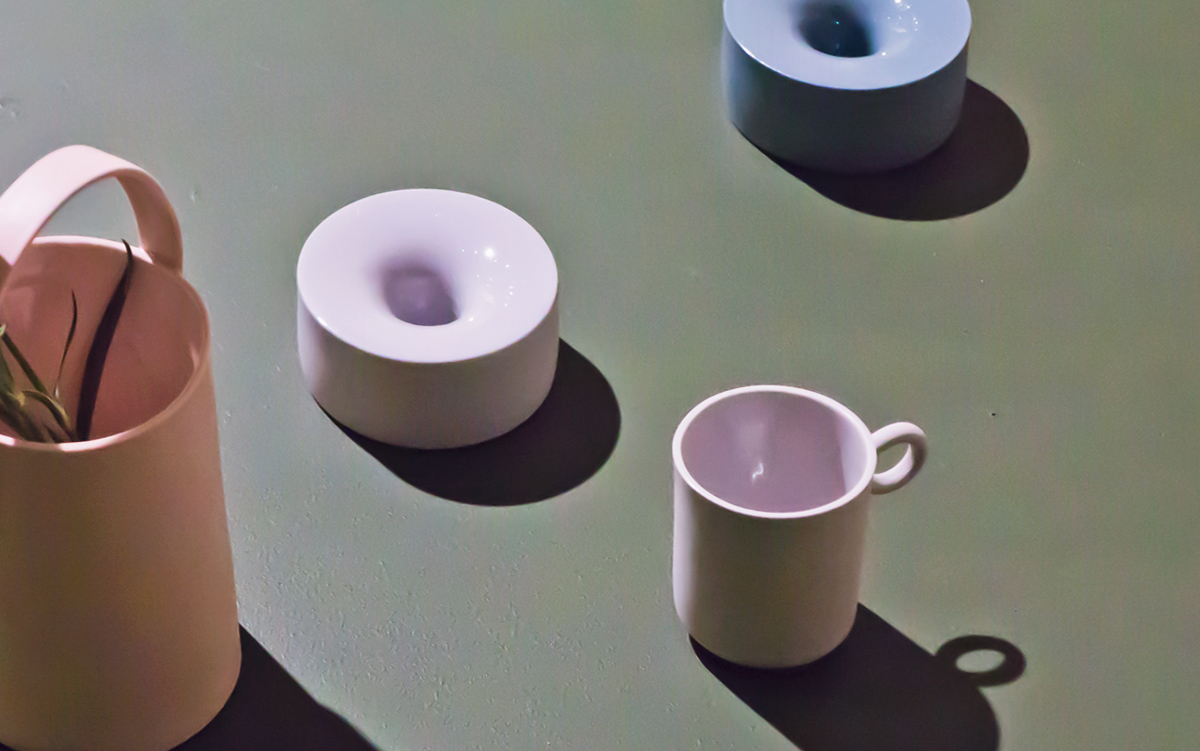 I love designs like these which look simple enough, but can still hold the maker's touch – they aren't industrially manufactured and soulless. I'm eager to see what Halko and Turkoglu will do next.
Signal, experimental exhibition area, was a celebration of design and a symphony of colours. Signal introduced four different rooms with the theme "Through which glasses do you look?" which explored trends in interior decoration, housing and design. The exhibition was designed and produced by Susanna Björklund and Sisse Collander.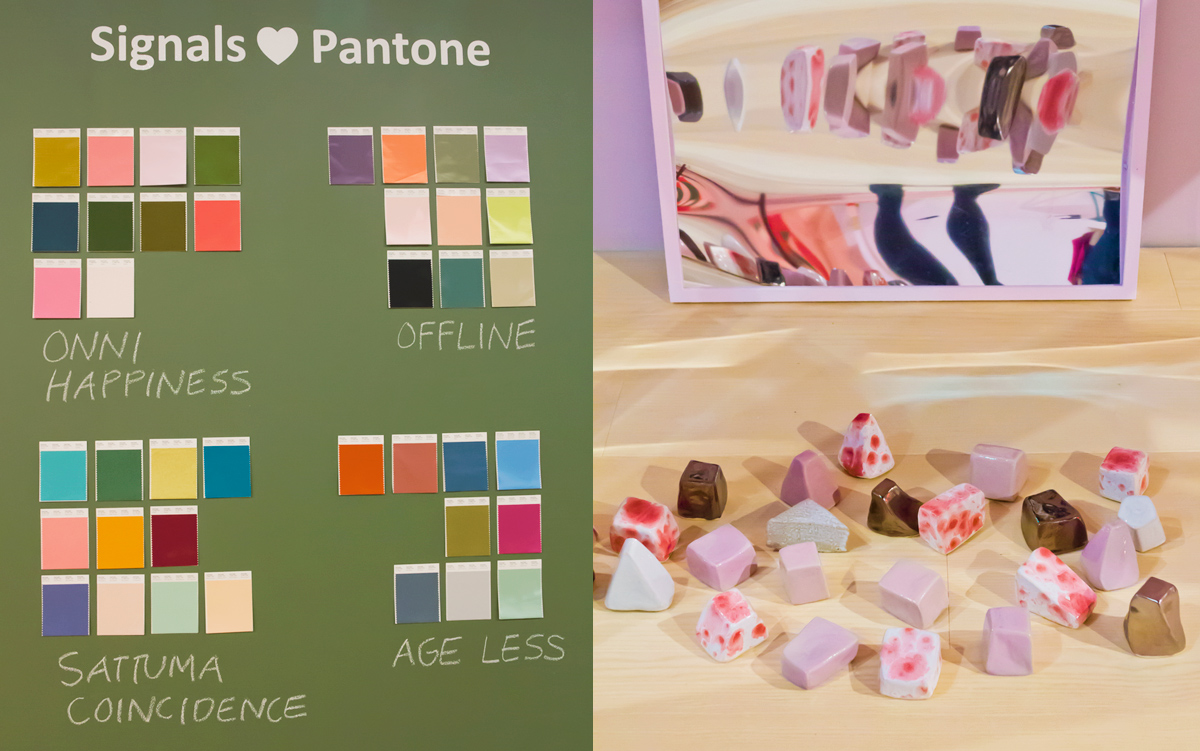 I even found some ceramics in the Signal exhibition – for example the colorful "HotDogLipsDuck" ceramic sculptures by Jasmin Anoschkin and lightly sweet works from Leena Kouhia.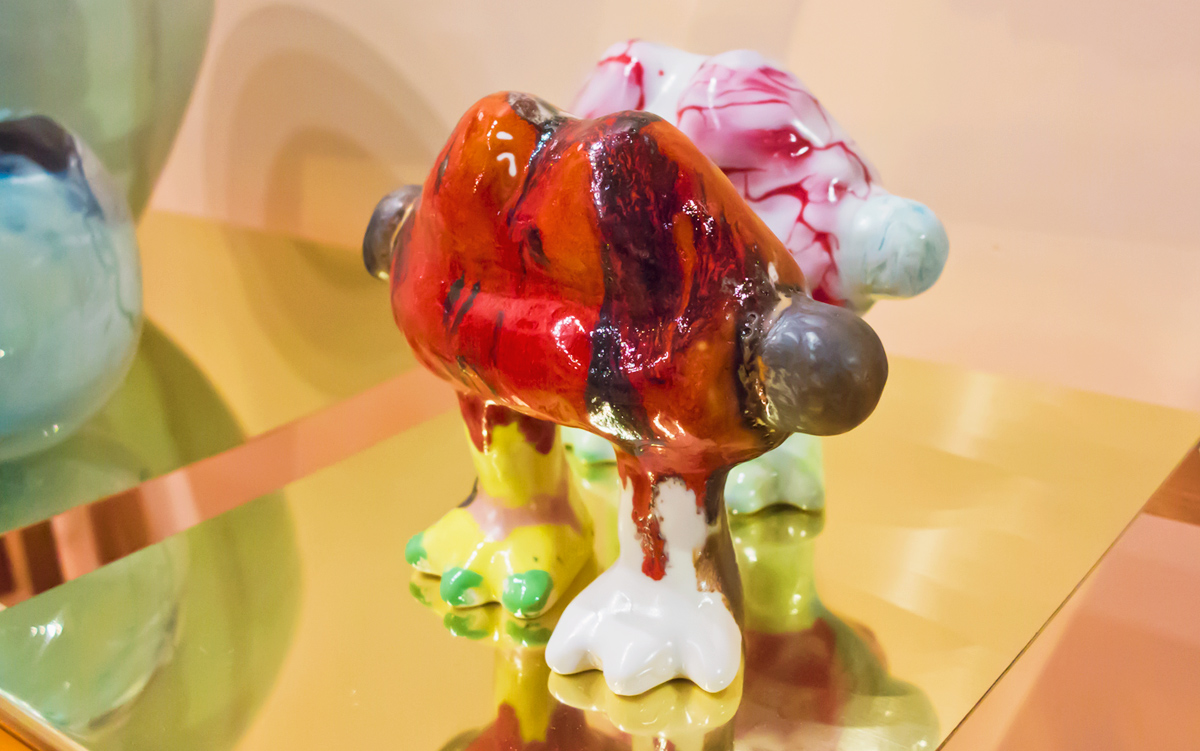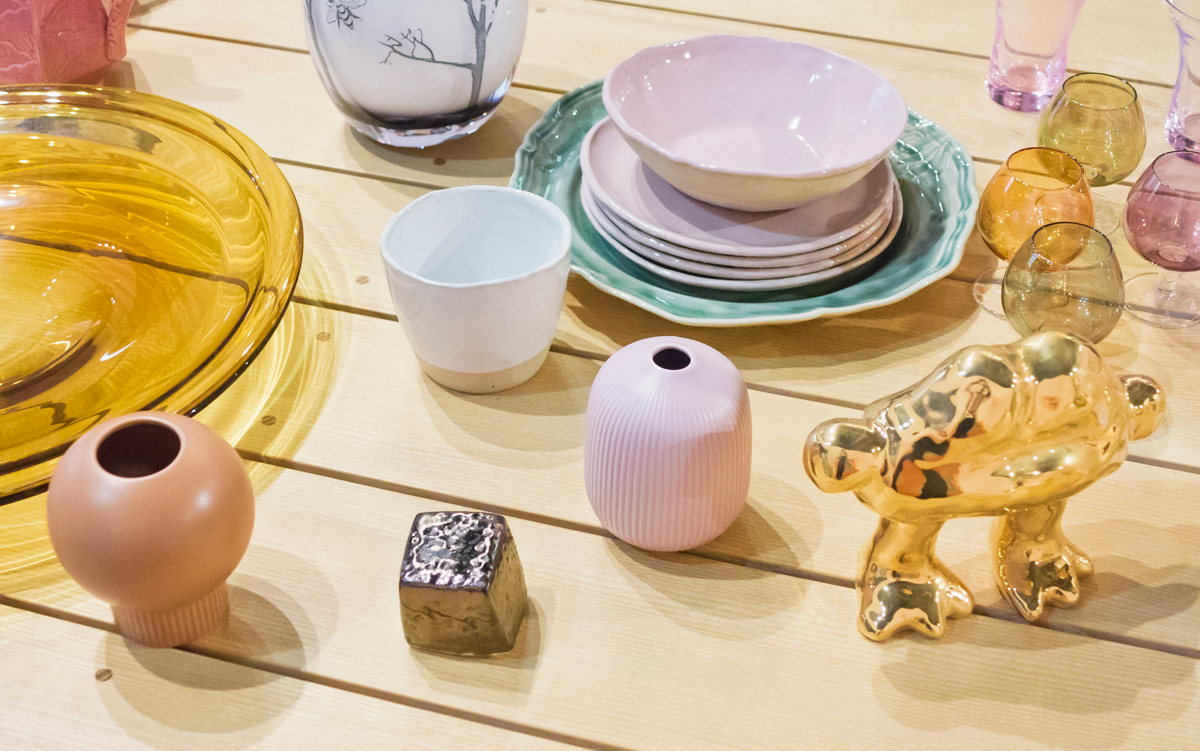 I loved this intense exhibition and the vibe of the rooms – they were like four different worlds where you could wander around and gorge with your eyes all the little intricate details (like ceramics) in until you drop.
And so I did. At the end of the day I was so filled with visual stimulus that I just needed to go home and digest it all. I have to say that it was a really inspiring fair/event. I was glad to see that ceramics are part of designing the future, one way or another.
 //Jenni//