Syrniki with lingonberries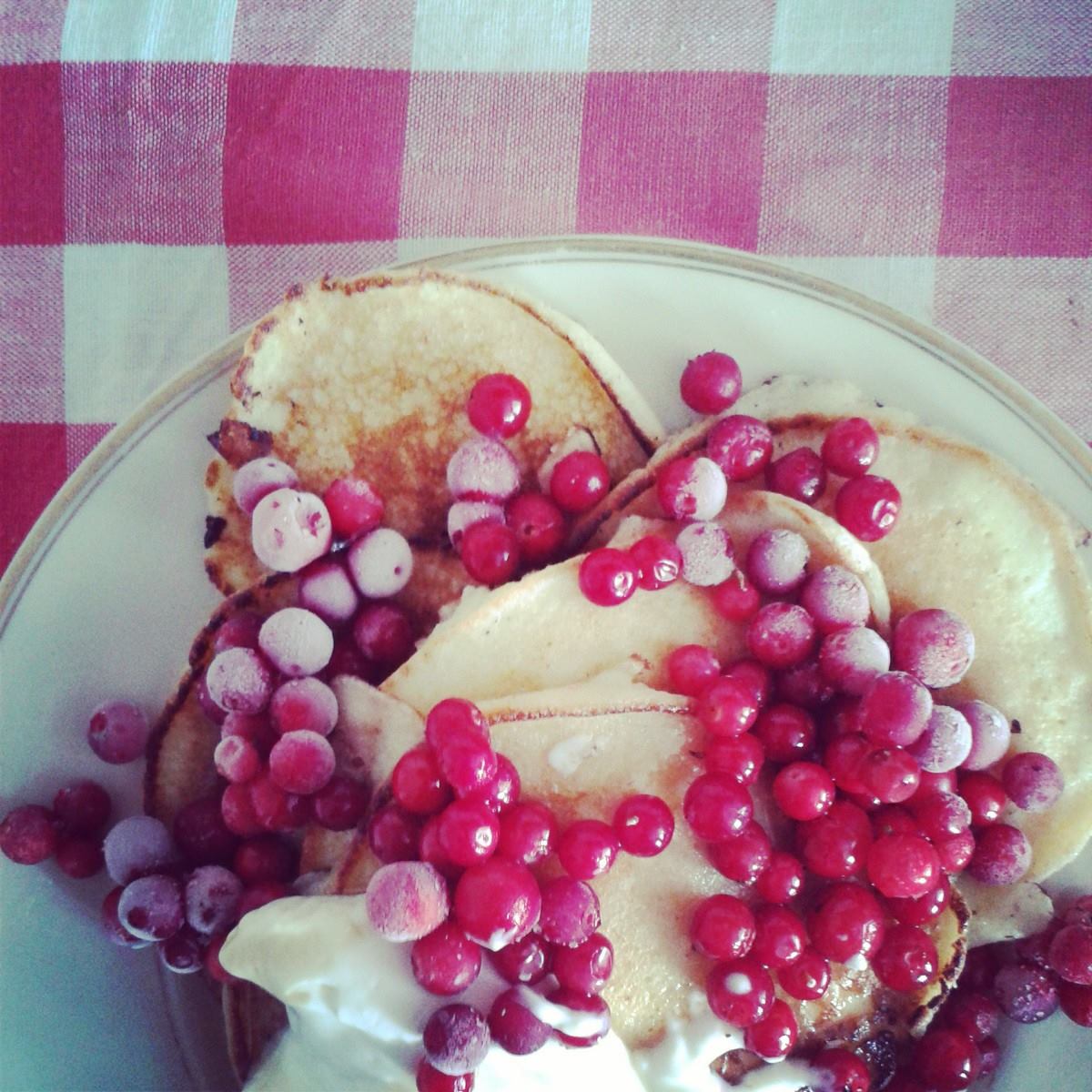 Today I decided to finish my Australian style CV and make a scheme before my first exame. I have to pass my courses (45 study credits) at school and find a placement to make my dream of the internship in Australia to come true. So I have to study effectively in the coming autumn and winter.
But I hope I am never so busy that I do not have time for a lovely Sunday breakfast. So. I decided to start my day with syrniki: Russian style fried quark pancakes. As the main ingredients are quark and eggs they are a healthy alternative for normal pancakes. I ate them with frozen lingonberries, maple syrup and a bit of quark. Delicious.
Recipe
250 g quark
4 eggs
1 dl wheat flour
1 dl  sugar
1/2 teaspoon salt
2 teaspoon vanilla sugar
1 citron zest
bit of oil
Mix all the ingredients, let the batter wait about 10 minutes. Heat an oiled frying pan over medium heat and scoop the batter onto the pan. Make the pancakes small (diameter about 10 cm). Brown both sides and eat hot.