What to do with all this blue?
Whats up?
So I've been checking out the makeup trends for this autumn and the coming winter and this is what it looks like:
The dark vampy lips, smokey eyes and graphic liners aren't going anywhere, but joining them will be silver, bleached eyebrows, blue eyeshadow and glitter! 
Well… I dont have to bleach my eyebrows as I'm a ginger and have no eyebrows what so ever anyway. but the rest is umm…well…I can do this!
So anyone freaking out because of these news don't worry, you can learn how to use them!
I struggled with colourful makeup for LONG so I understand that using something other that browns or black can feel quite scary. However I faced my fears and did this: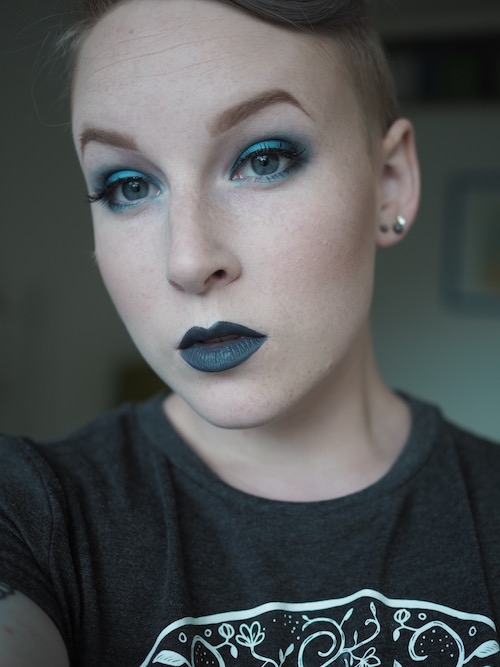 And it wasn't so bad! You can create amazing looks with blue if you just don't over do it, remember to use multiple shades and always, ALWAYS remeber to blend properly. Also it's really important to get the lipstick right with your eye makeup! I recommend using nude shades on the lips when you have bold eyes, but here I've gone grey.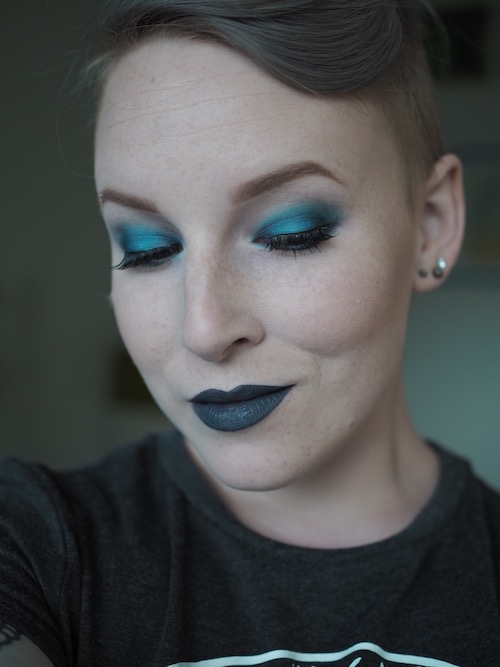 And finally – Here's the tutorial for the look I created above
Go have fun with your blues! I'll go do some glitter stuff now so I can help you with that too!
XXX
PS. Check out the upcoming trends here: http://en.vogue.fr/beauty-tips/beauty-inspiration/diaporama/beauty-10-make-up-trends-for-fall-winter-2016-2017/26578#les-10-tendances-maquillage-de-la-fashion-week-automne-hiver-2016-2017