Klassikot: Tomppa ja Kassu / Warm me, Tom.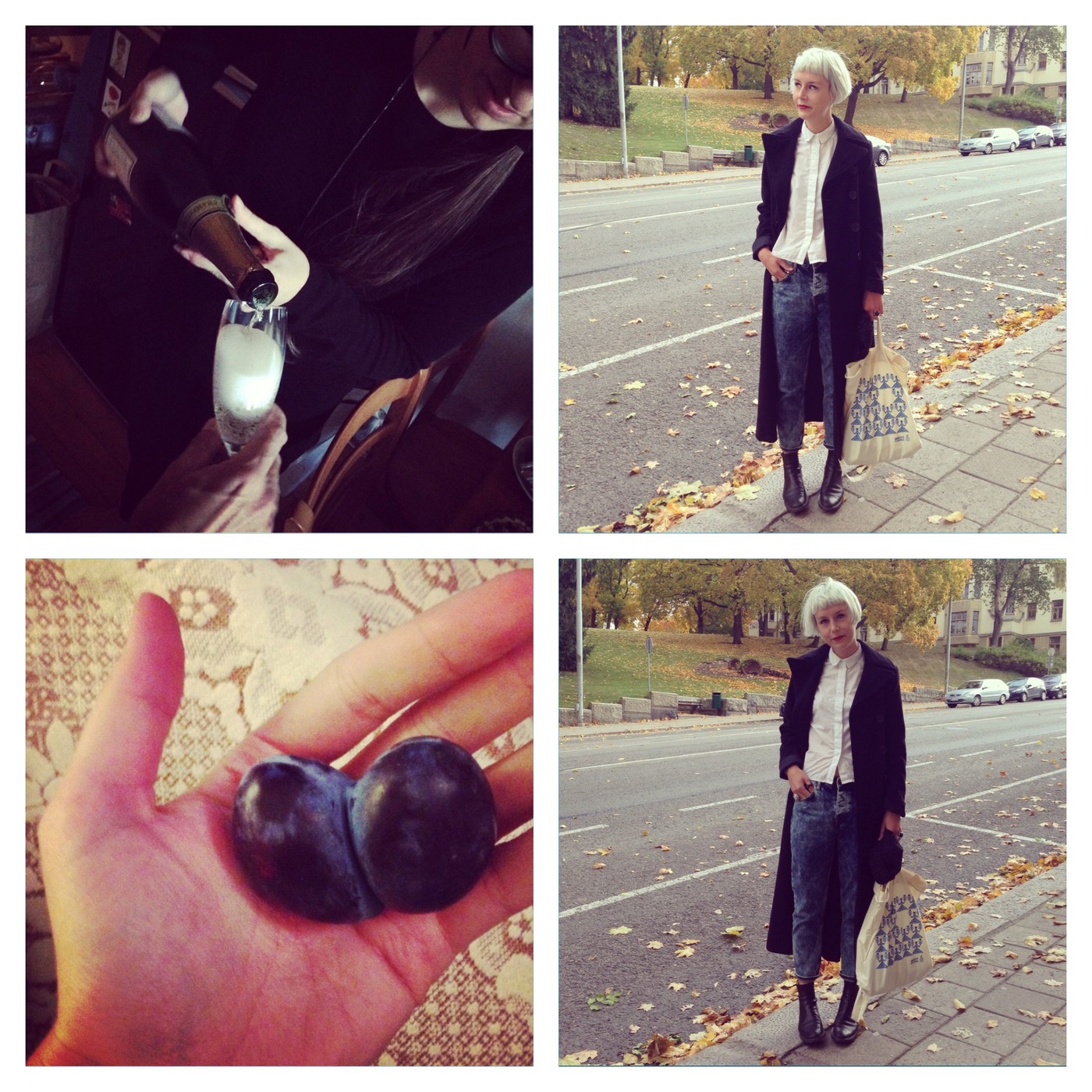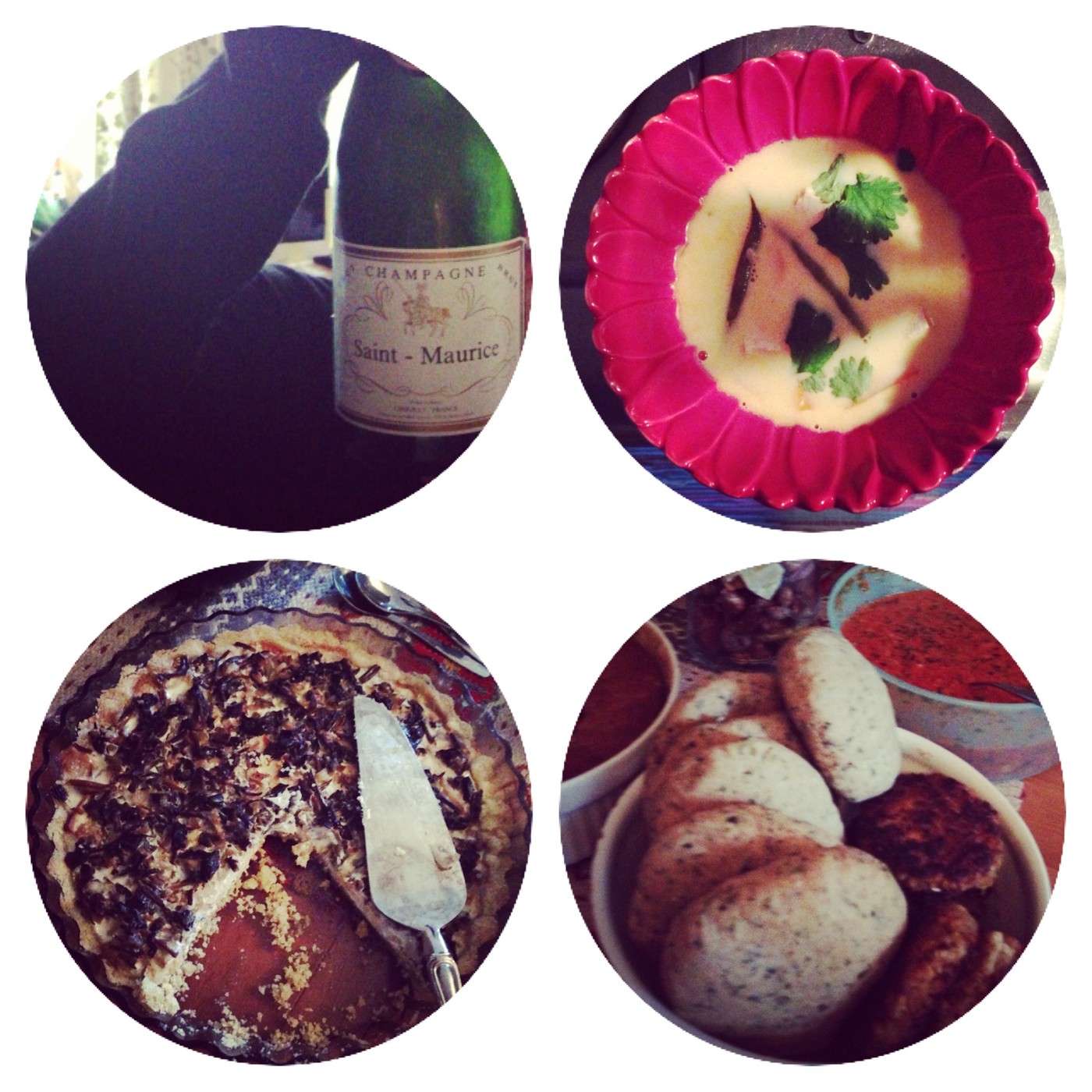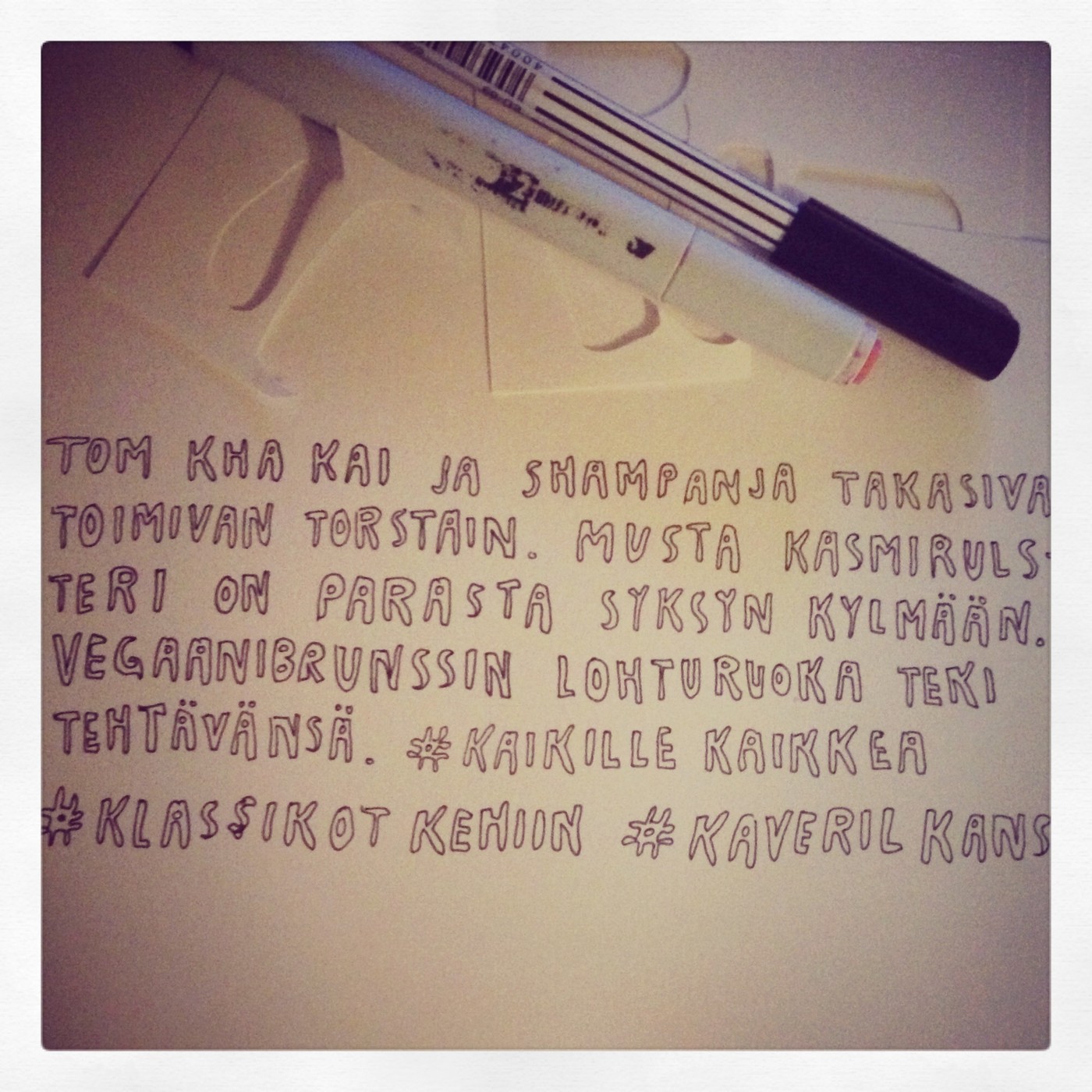 There is two things to do when the pre-winter winds start blowing in the city: first to have soup that warms the body and soul oh-so-nicely and second, to wear a good coat. In my case the soup was Tom Kha Kai (yes, it is okay to imitate the asian style of pronunciation when saying this out loud) and the coat was a classic long, black, cashmere coat dating back ten years – but when it comes to classics, one can hardly go wrong.
On Thursday, my friends and me had the traditional vegan brunch, where everyone prepares a dish that they feel like cooking at that moment. For me, it has been sauces, dips and pastes with bread and various steaks or vegan balls, like falafels. So once again, I cooked soy-wheat steaks, spinach-potato breads and meze-style ezme (I cooked the red peppers in the oven first!) and aubergine-olive-hummus (I have befriended parsley!). My friend Anri and Aleksandr, had prepared the soup Tom Kha Kai (served with fresh coriander and chili paste) as well as a mushroom-tofu pie. The dessert was the perfect cake for the autumn nights with its spicy and rich taste, Marja had put less flour than the recipe said and the outcome was wonderfully moist. As an appetizer, we drank the champagne bottle that had lingered in our fridge from who-knows-where but it was not especially brilliant, just this basic bottle of sparkly. As a parting gift, Anri placed this heart-shaped plum that she had picked from her parents' house in my hand and I really had to stop and admire it in its beauty. 
In the photos, you can see one of my favorite bags that can be used as a packbag and then carried as a tote as well. And by purchasing it, I was able to support a great cause and the bag itself has been produced from Fair Trade cotton – what a great way to contribute! You should also check the page of the designer couple that are behind it – what a wonderful combination of ideology and design! People should stop complaining that Sweden has all these cool labels and designers, and instead get to know designers from around and support them.
P.S. If you have a really good paste, dip, sauce whatever recipe, please share it: my collection can always use a new addition!