Kokkareilta kotibileisiin / Party-party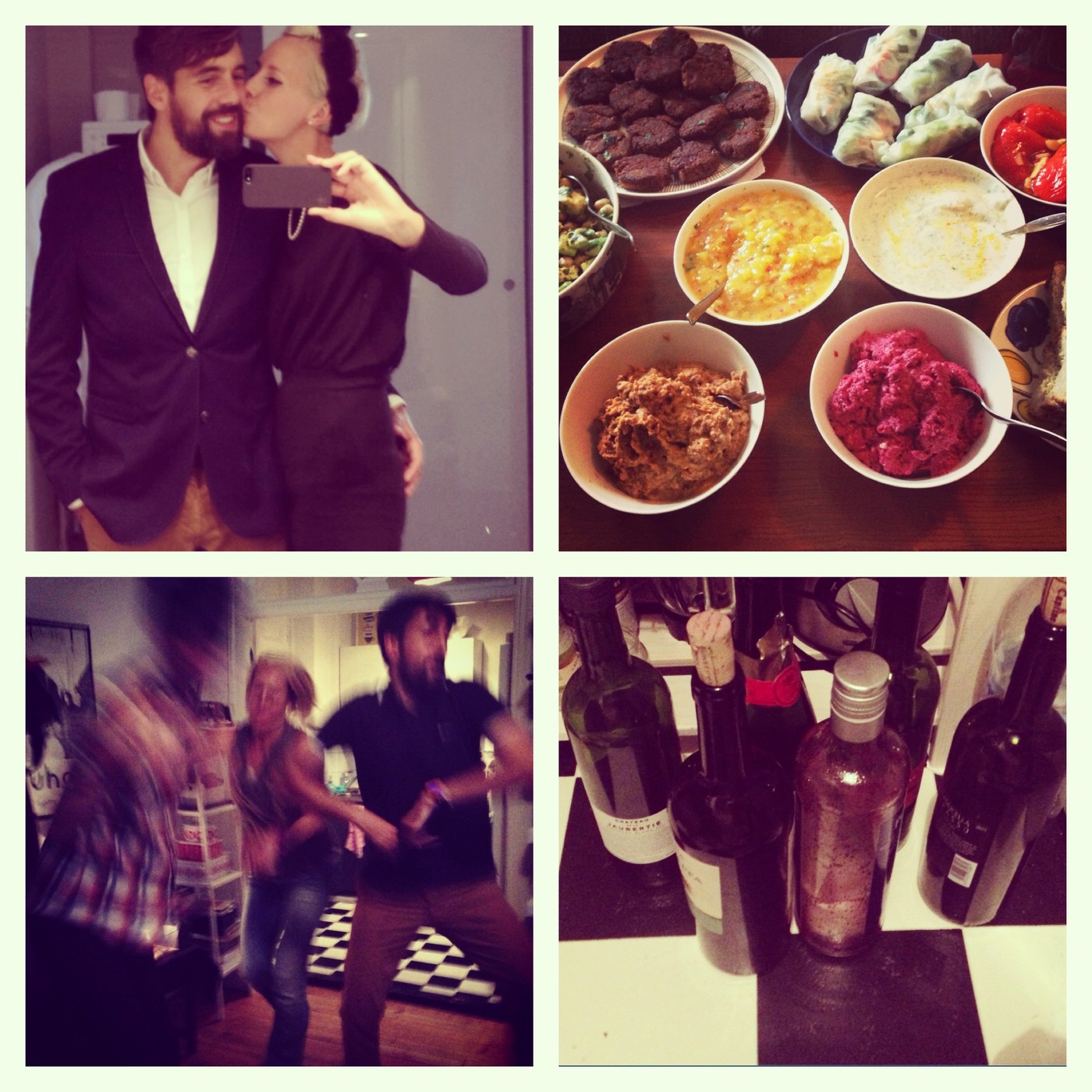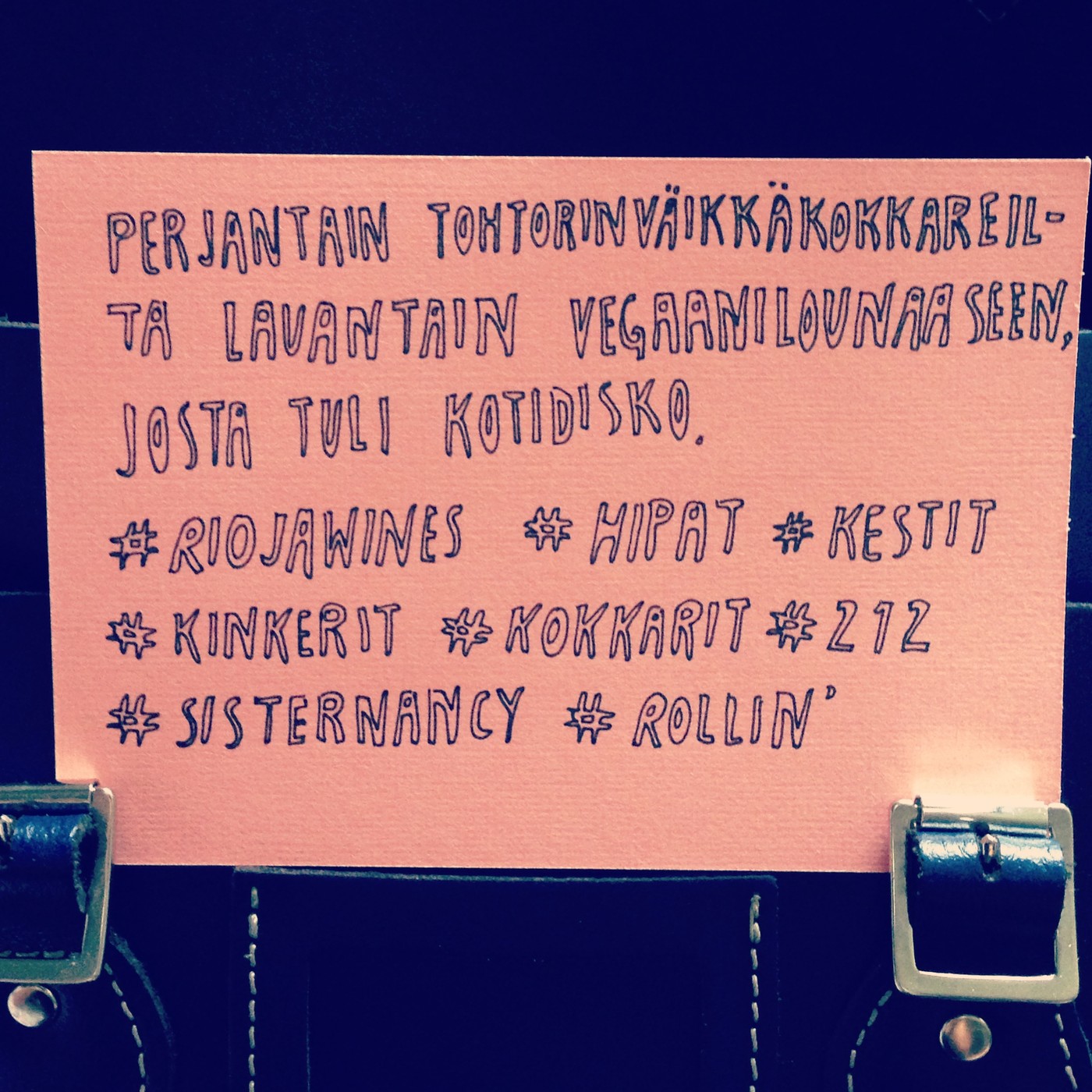 On the 16th of August we attended a doctoral dissertation and the following cocktail party and threw an unplanned party of our own:
Last weekend turned out as one of these marathon fiestas. On Friday we celebrated my sister's husband on his dissertation and attended his cocktail party where his friends, family and acquaintances came from many different nationalities and backgrounds. What an awesome night! They served wines from his home country and among them were one of my favorites: inexpensive and tasty Campo Viejo from the Rioja area.
On Saturday my friends came over and we had a vegan lunch which transformed into a home disco. We had bought one of our favorite wines (organic): Casa de la Ermita Crianza and I also made a new friend with a whitey that I had already discarded as a fluke due to its heavy representation in the finnish food magazines but I admit I was too prejudiced: Kungfu Girl Riesling, which is a medium dry fruity white wine from the United States.
The brunch menu included quinoa-salad, two types of vegan steaks, rice spring rolls and numerous spreads, dips and pastes which we all perceive as the cornerstone of cooking. I made beetroot-horseraddish-sunflower seed spread (that turmed out as visually enticing and tasty), sundried tomato-red pepper-kikbean paste and my friend Eliisa made the mind blowing mango chutney and soy-based raita. 
A little tipsy from the wine, good food and the shared love between friends we turned our studio into a disco. Now just waiting for the feedback from the neighbours.