Kuvittele! / Picture this!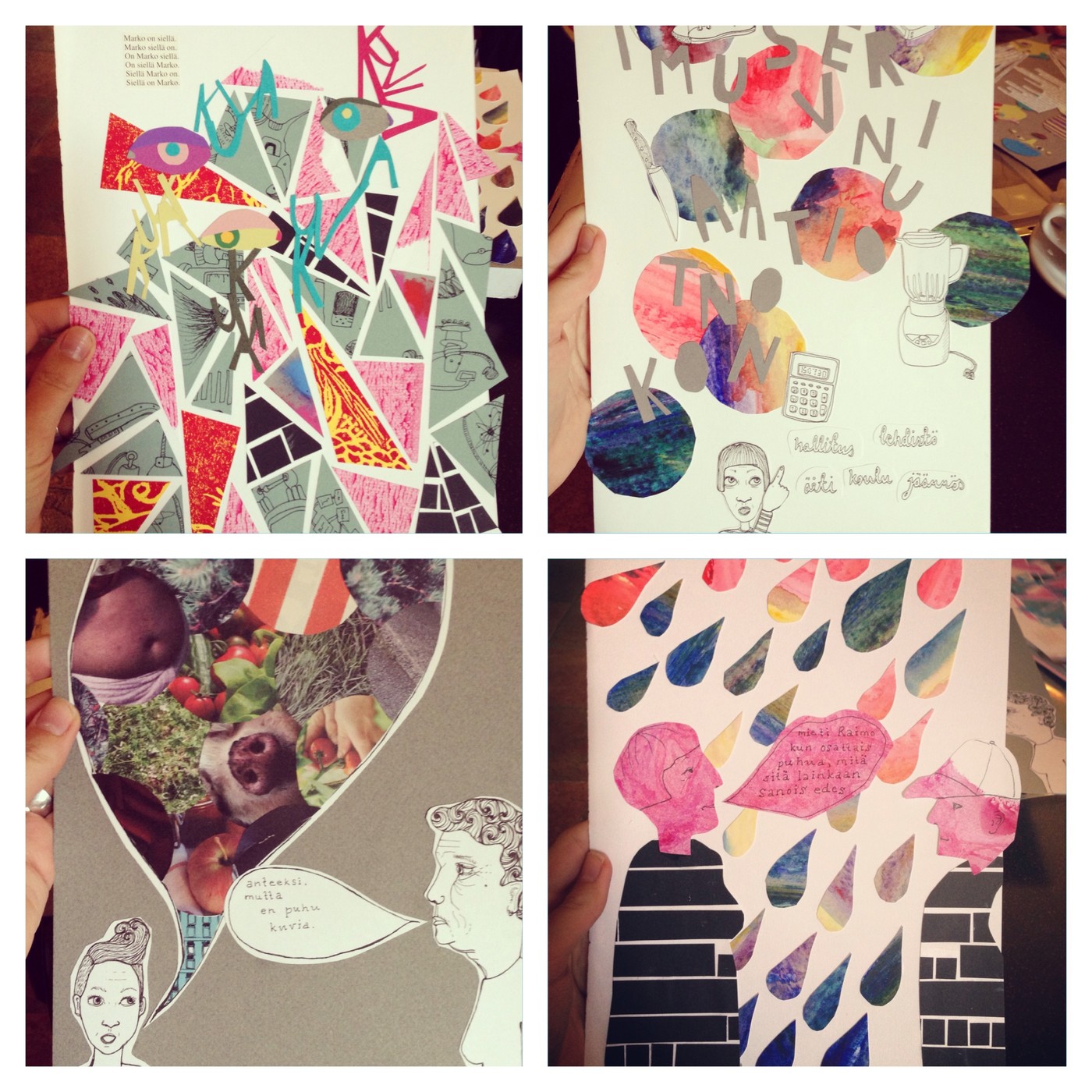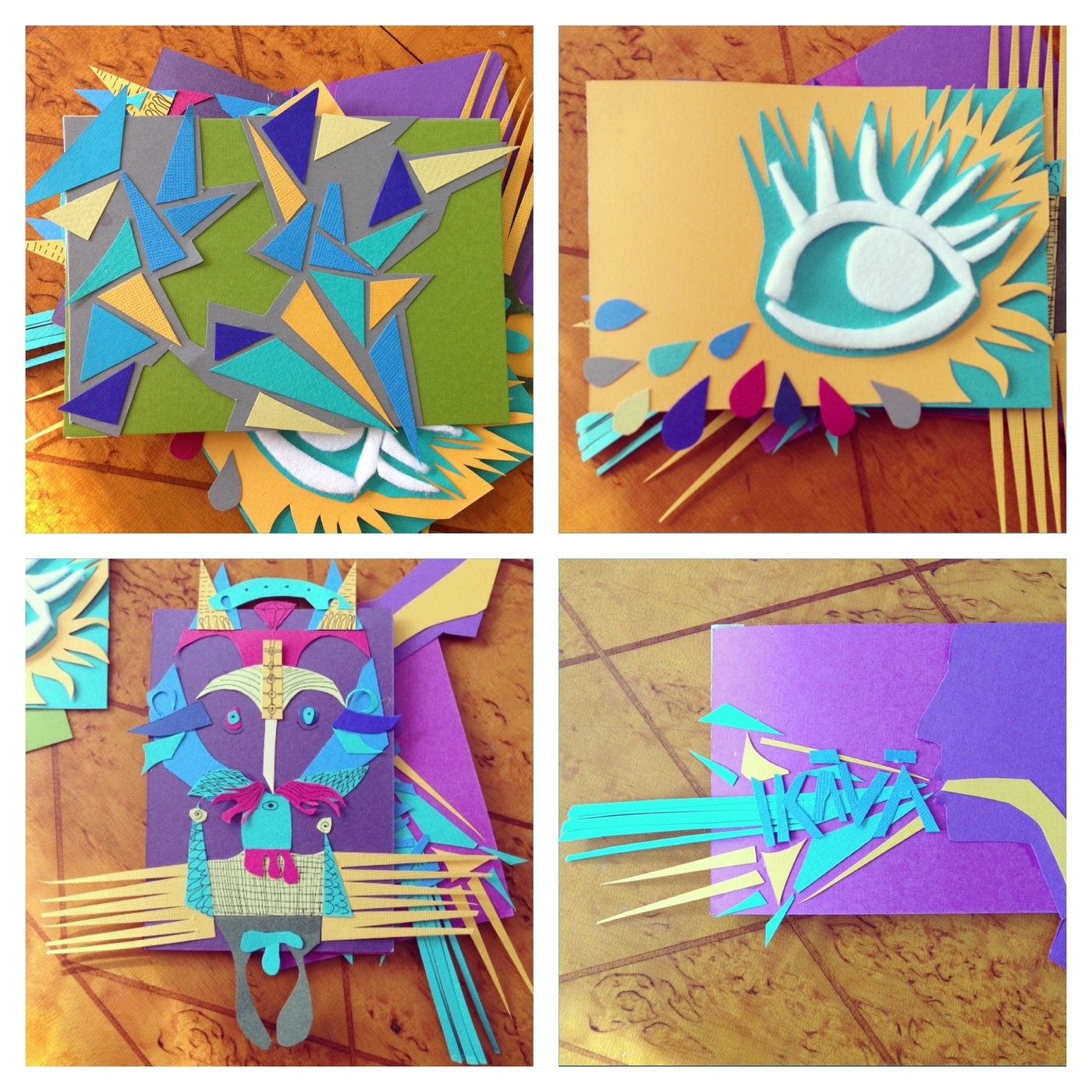 To some people, unfortunately, art teaching equals crafts where you cut and glue paper to create some horrendous christmas elf using a toilet paper roll as a base. The reason behind is the teachers of the primary school who tend to be uneducated in arts and they came up with tasks that are really outdated and have not so much to do with art as a school subject. 
Well, I am not going to go into that (yeah, it is my favourite topic) more deeply now but instead show you the outcome of my paper purchases combined with my recent free time. I had a chance to offer a picture narrative to the literature magazine Lumooja and in the first image, you can see some of the outcomes. I do not know if they will publish any of them but for me that is the irrelevant part, because working on them gave me a lot other ideas (you know how it first starts out as a tiny inclination of an idea and then multiply and multiply until you have hundreds of scribbles on post-its). 
The second image is the outcome of my obsession to create cards for my dearest and I got so thrilled with the different colors and textures that ended up working on them a couple of hours. Cutting and glueing is once a year just the thing needed.
The inspiration for the cards can be traced back to my visit in the Turku Art Museum showing works from the swedish surrealist Max Walter Svanberg – the powerful masks, colors and combination of forms have been tickling my brain ever since.