Maanantai-erakko / Admit it, you hermit!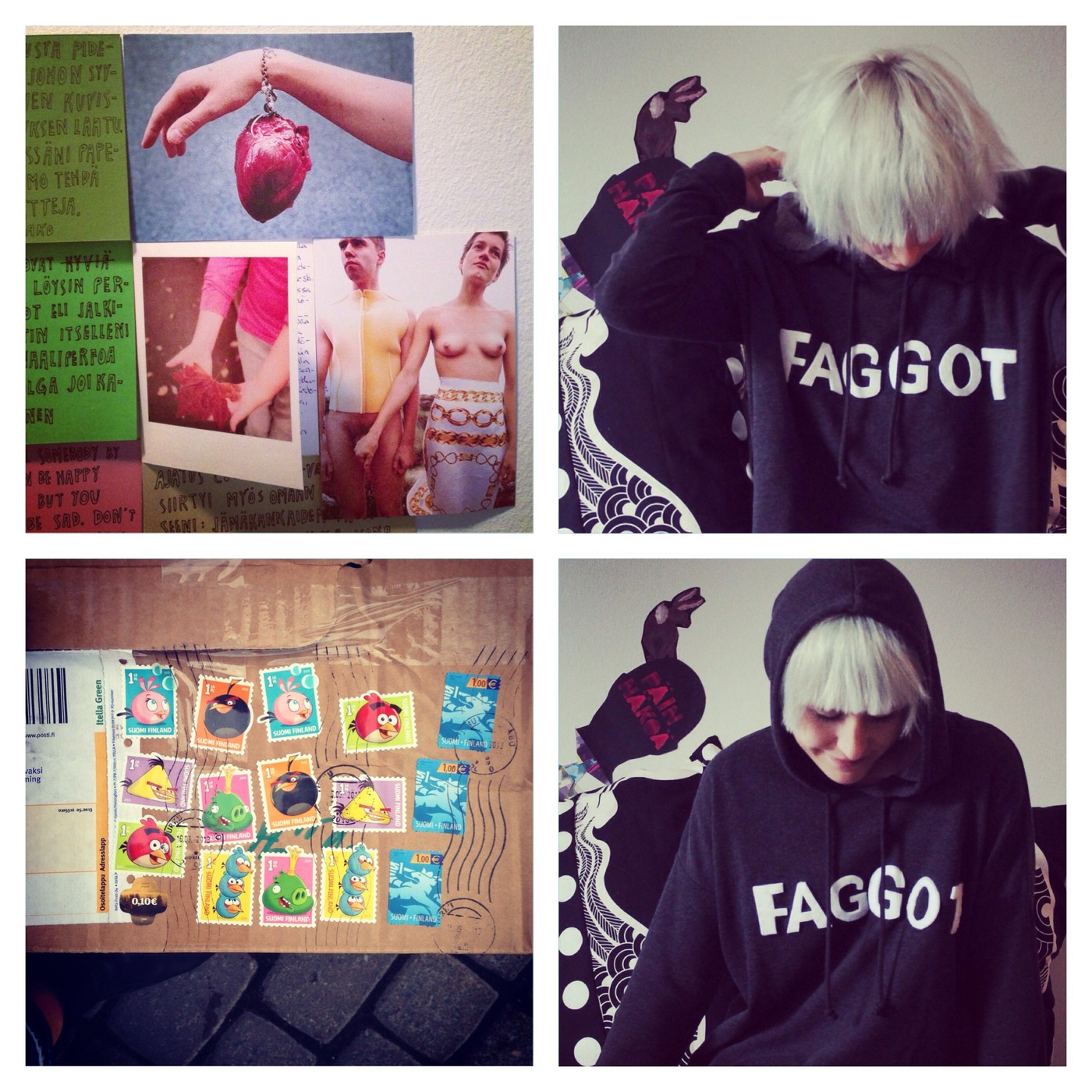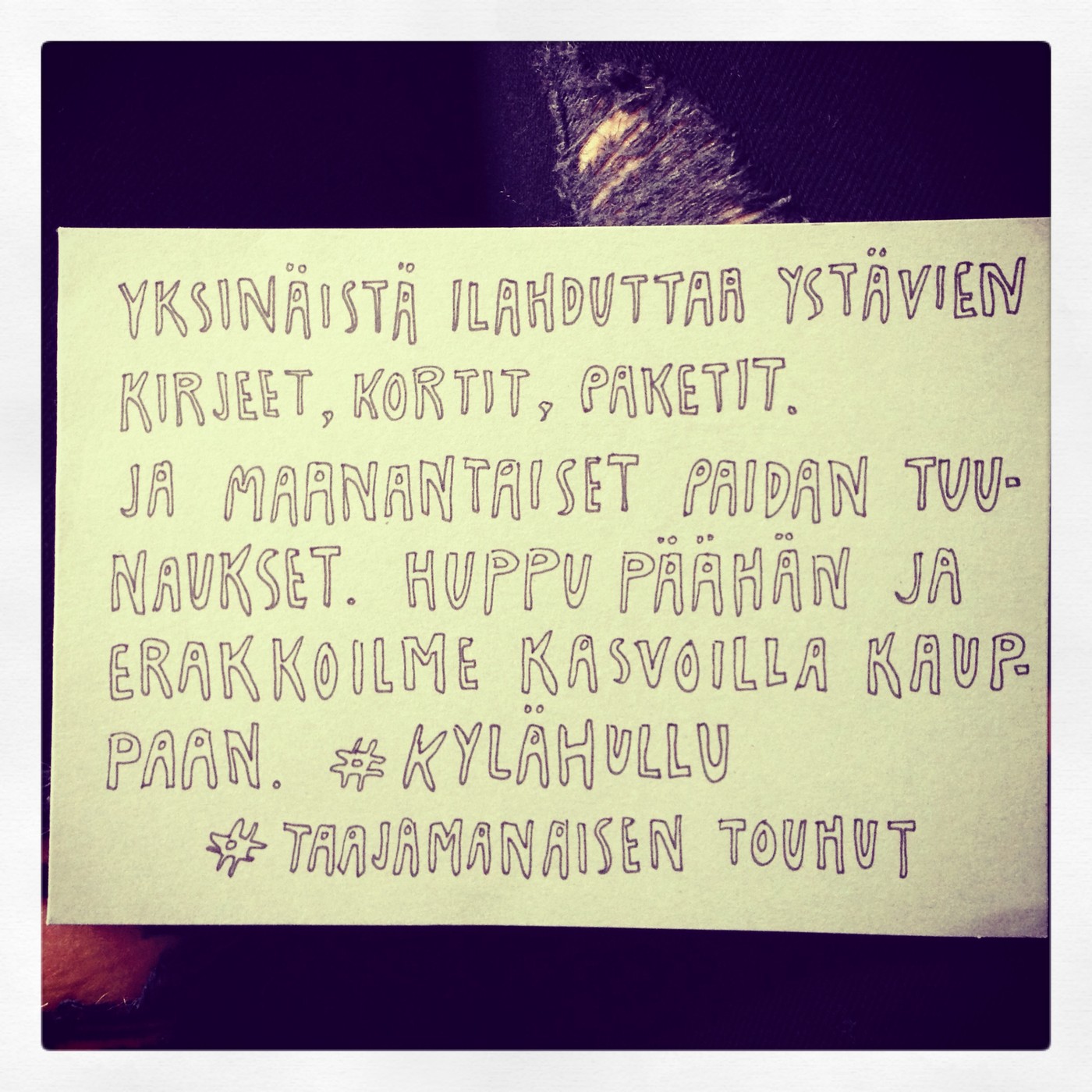 Welcome to the present day! Well sort of, the photos are actually from yesterday: the hermit-day. I have received many cards, letters and parcels during my stay here (a month already!) and they really make my day. There is something so precious in a handwritten letter that I am just gaping in wonder at the pile of post on my doorstep. I have started a postcard exhibition on the entrance wall – there is a nice collage of the paper posts that I do for the blog and then my received mail. I found this really good stuff in Clas Ohlson that is for attaching posters etc. it is white, easy to use and leaves no marks on the wall!
I admit: I have developed a serious case of hermiting. When you do not know almost anybody it is really easy to slip into this solitary mode where your only communication is "hello" and "thank you" when visiting the grocery shop. I really miss these relationships that are already established, there is no need to be 'courting'. Being separated from all yours friends combined to a strange surrounding does not apparently bring out the best in me. I feel too old (mentally if not physically) to start again.
And I guess this mood is also due to the fact that my expectations concerning the university studies are not partly met. Working two years teaching art turns you into a really critical and ambitious student that does not accept laziness or weak arguments – both in other students and in the staff. Oh dear, I am knee-deep in shiiiiiiiiit.
That last sentence reminded me to share my long-lasted love relationship to the series: The Wire. I even do not have the words to describe how good it is. I remember when I first saw the first episode maybe five years ago and was like "so what". But it hooks you so fast with a witty dialogue; well build & down-to-earth characters and there you are – forever after that referring to the police as five-oh's or po-pos and cursing: "shiiiiiiiiiiiiit." And one of the best scenes in tv-history from the same series.
I am going to start the episodes all over again now that I have here countless hours of hermiting to do.