Mitä sinun syyscollari sanoo? / Identify yourself!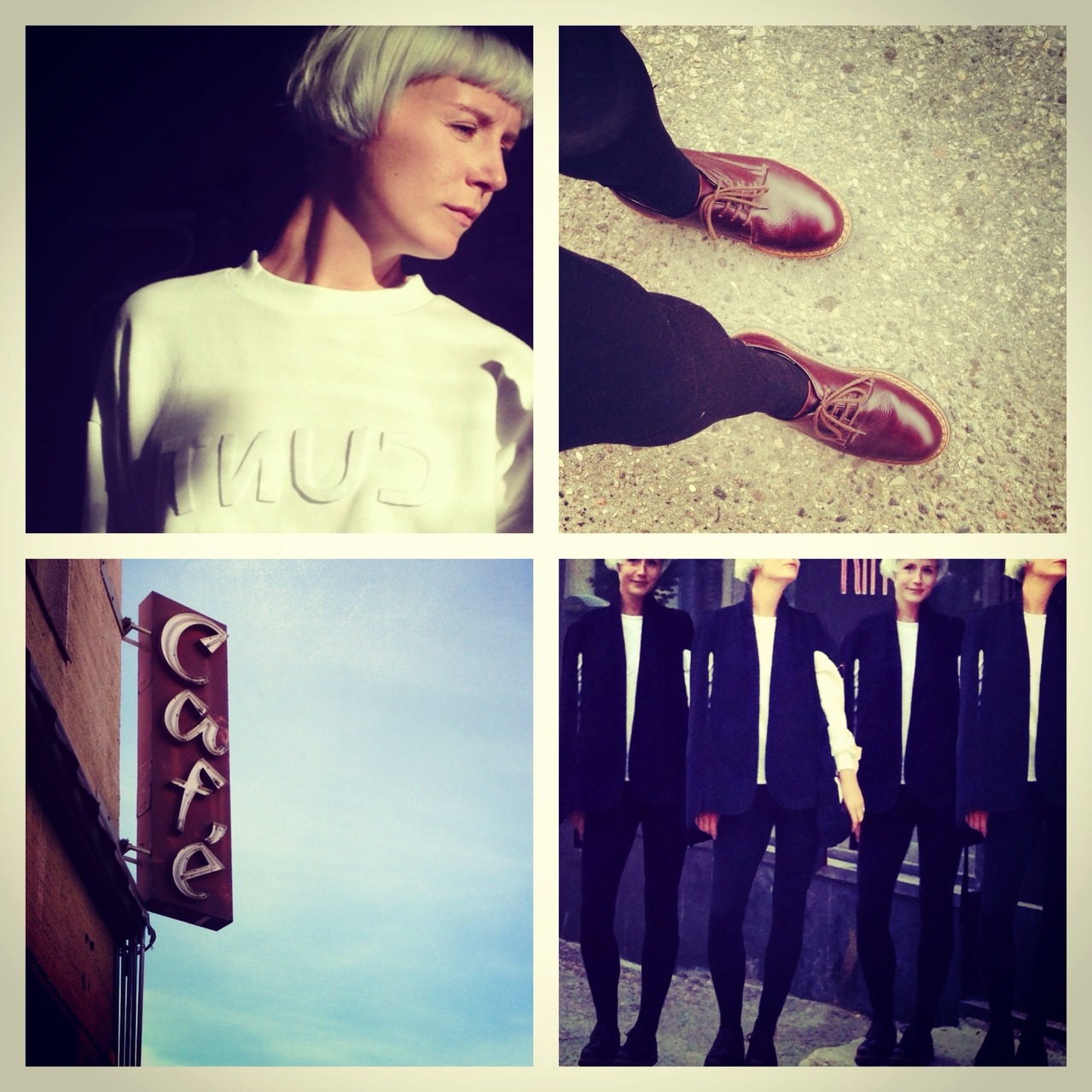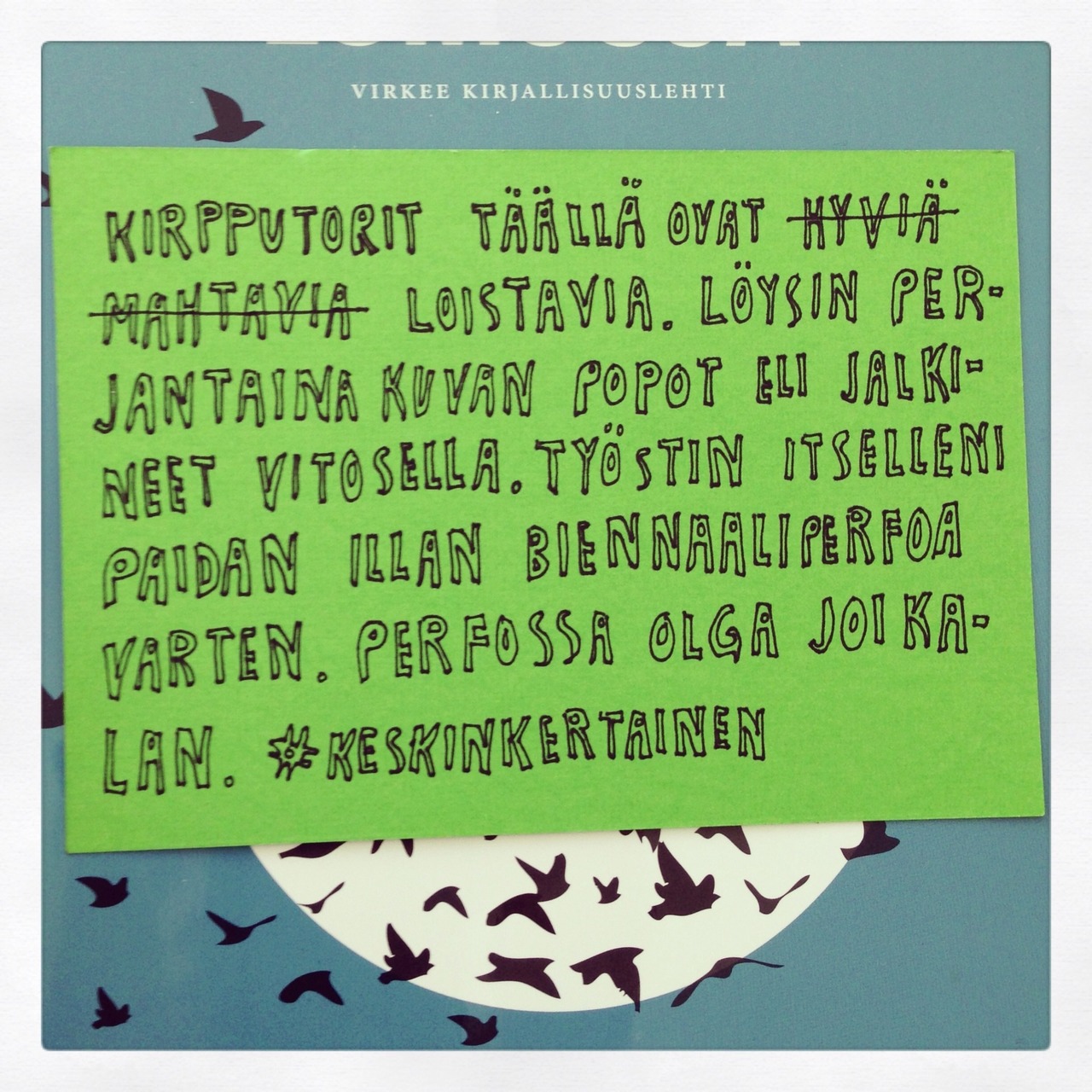 Two weeks ago:
The flea markets here in Rovaniemi are nothing I have seen before. They are enormous in size, over-all selection is good in quality and the prices are fairly low. Of course you will find those six months old H&M shirts that were awful already on the day of purchase but in addition you will find outdoor clothes from i.e. Fjällräven, vintage dresses in mint condition, leather shoes etc. 
On Friday I went to a flea market that I have not visited before and found these breathtakingly beautiful leather shoes that cost five euro(!). On the same day, I also fixed one white sweatshirt that I had previously bought from another flea market for the outrageous price of three euros. I wanted to wear it to this art performance that took place at the already mentioned Kauppayhtiö. The performance was one of the pieces chosen to the X-border Biennale and the artist performing was Olga Prokhorova. The performance was interesting in the way it made the audience take a more active part by forcing us to participate: the audience were given whistles and one timer watch that went from one person to another. We were to time the different acts that the artist Olga was performing and indicate with the whistle minute after minute. This aspect I found most intriguing but unfortunately the rest did not strike me as anything new or unexpected. After performing many physically exhausting acts, the artist walked to a table where, in the beginning of the performance, she had placed a glass of water that had a gold fish inside and drank the content with big gulps. For me that was a bit too predictable and weary.
All in all, the art scene here seems to be very vibrant, which pleases me a lot. I am slowly coming to terms with a recent idea of giving performance art a go myself. Let's see.
In the photo, I am wearing a black wool cape from Weekday and everything else is self-made. 
P.S. I love my new DIY white sweat shirt, it seems to create reactions in others which was the purpose – what is the difference of having a sweatshirt that has 'nike' or 'puma' on it – I don't think they identify themselves as a cat animal or a goddess of victory. Although sometimes I really identify myself as a cunt.  
If you want to share your sweatshirt of this fall, please post in the comment box!