Oi aikoja, oi hiuksia / Oh my, Oh My Hair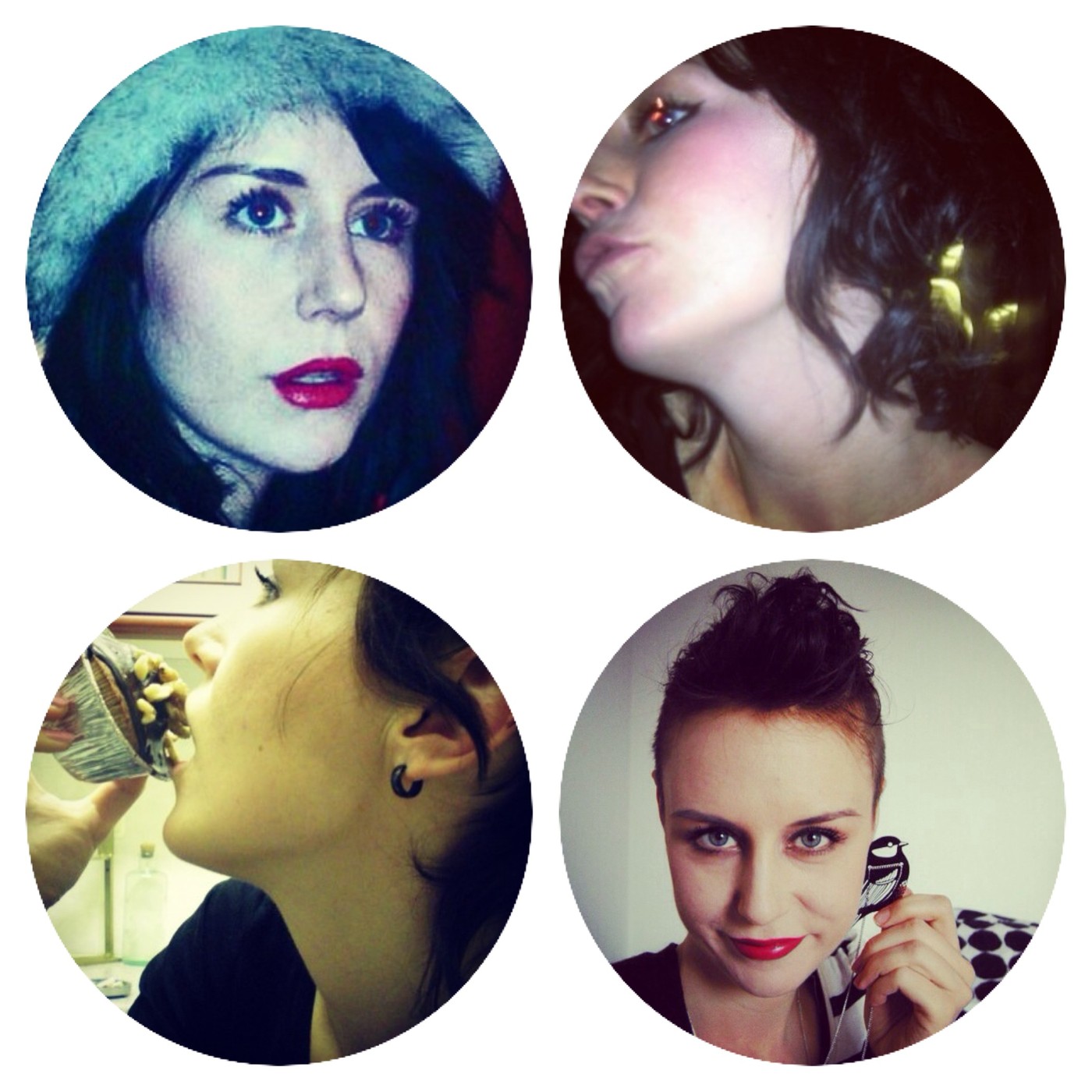 Oh dear, I have survived the almost unbearable January and I am on my way through hellish February. The reason for such negative adjectives is as it follows: I am working at the moment approximately 70 hours a week. But the truth remains, I have made all the decisions leading to this nasty schedule. I am doing double/triple amount of credit points this year in order to get my master's degree done. And due to my perfectionist nature, I am somewhat overburdened. What were previously Sports-Saturdays and Gallery-Sundays in my calender, have become Thesis-Saturdays and Project Report-Sundays. Disgusting but at the same time rewarding to really put yourself to the test. (The bags under my eyes are a definite minus).
But, now that I came to some 40 minutes of spare time, I wanted to post a little retrospective glimpse into my hairdos and styles from 2010 to 2013. I am truly known for not sporting one hairdo/color long. And as you can see from the first photos, my natural haircolor is very dark – in the lower righthand corner of the first photocollage above, you can see my real haircolor. I had a shoulder-lenght hair when I met Gon in Dublin and steadily from that time, I started prefering shorter and shorter hair. I had a very short hair when I was a teenager and I remember digging seriously it, so in my late 20's it was an easy decision to start cutting it shorter and shorter.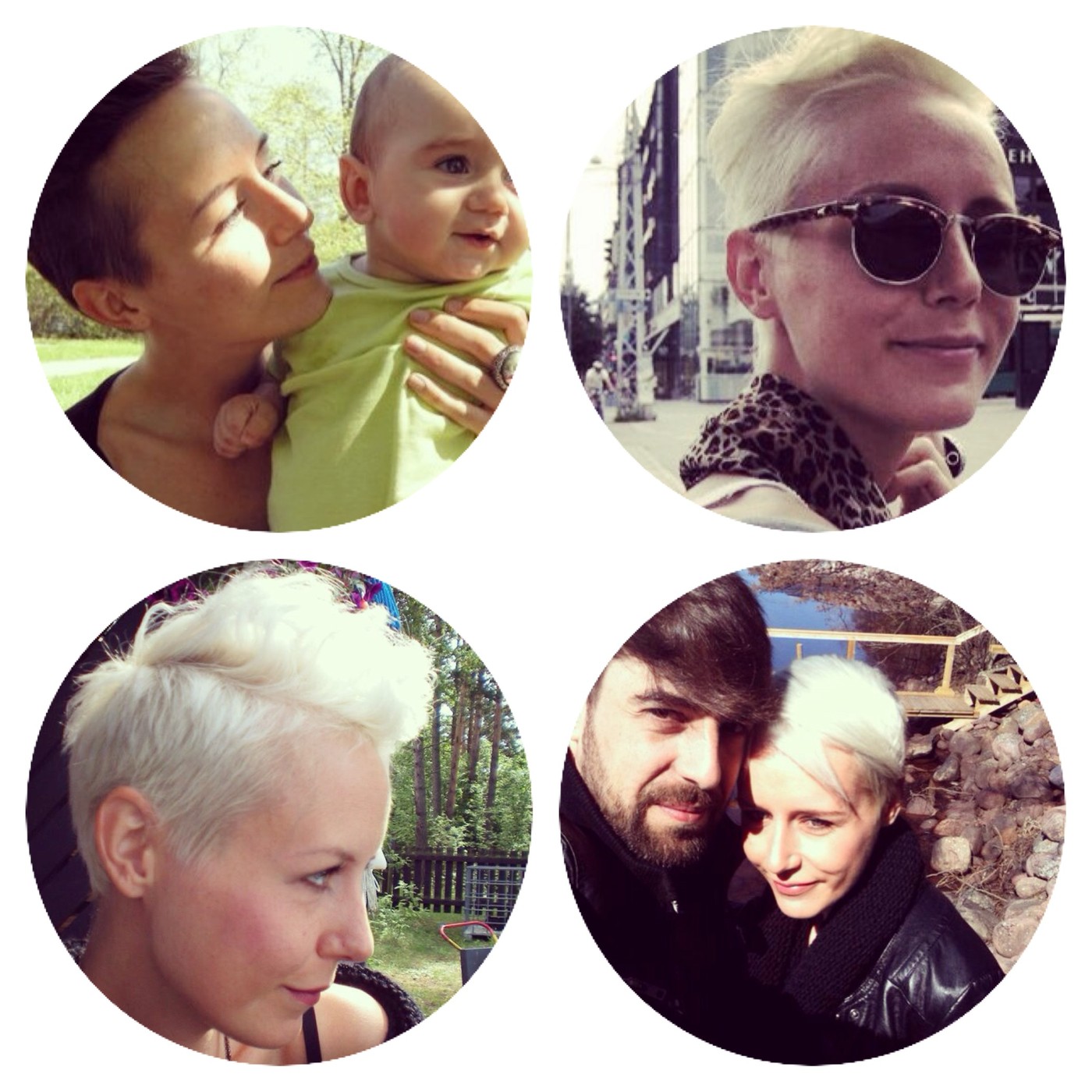 The hair color change came with the short hair, because I thought that having short hair gives me the only chance of trying how's it to be (light headed) blond. Good gracious, that was like four years ago!
Why I kept on bleaching my hair? I feel that the blond hair gives my face well needed lightness – with dark hair my face looks a lot tougher and harsh. The first few months, after bleaching my hair, were interesting when comparing the way people approached me and interacted with me. At the time, I was working in the Aboa Vetus & Ars Nova -museum and one of the super-yummy blonds working there, told me to keep an eye on everyday situations and, whether or not, I see any difference in socializing. And yeah, it was a huge difference: people approached me more, and to put it simply, I was not perceived as an aggressive female as often as before (yes, that happened to me a lot because I am loud spoken and confident).
The blond, short hair has already the tell-tale signature of Sirkku (the Great Hair Magician), who I have known since my teenage years, but somehow I became her client only three years ago. Well, better late than never. She is truly great – eager to know the latest styles going around, educating herself in London several times a year and such fun to be around with (although the other customers must be suffering when I am there as a customer because I tend to confuse a hair dresser and a psychologist, and therefore share ALL my life happenings from the past weeks). Plus most of the times, the other customers look at our concoctions like "I hope they won't do me a hair like that".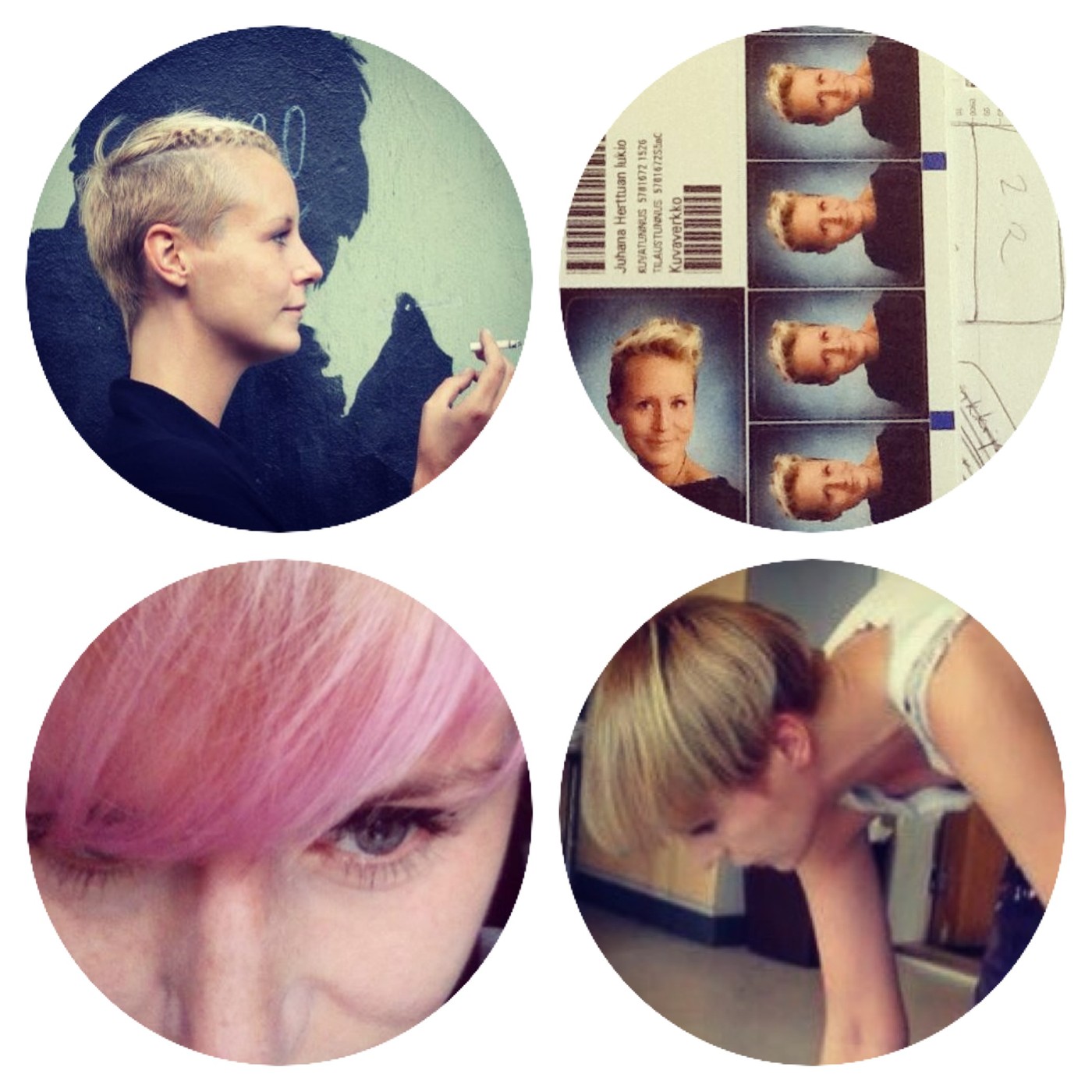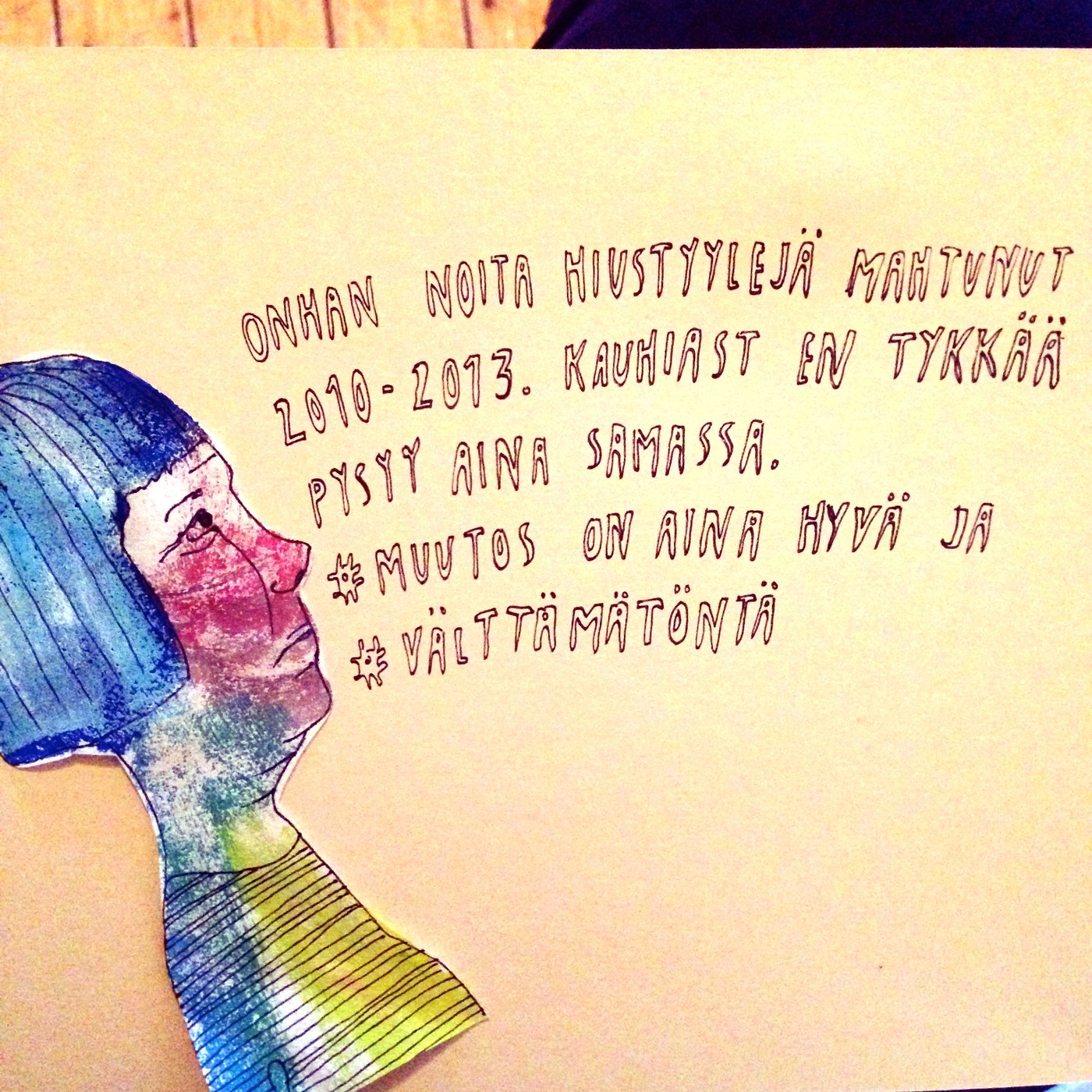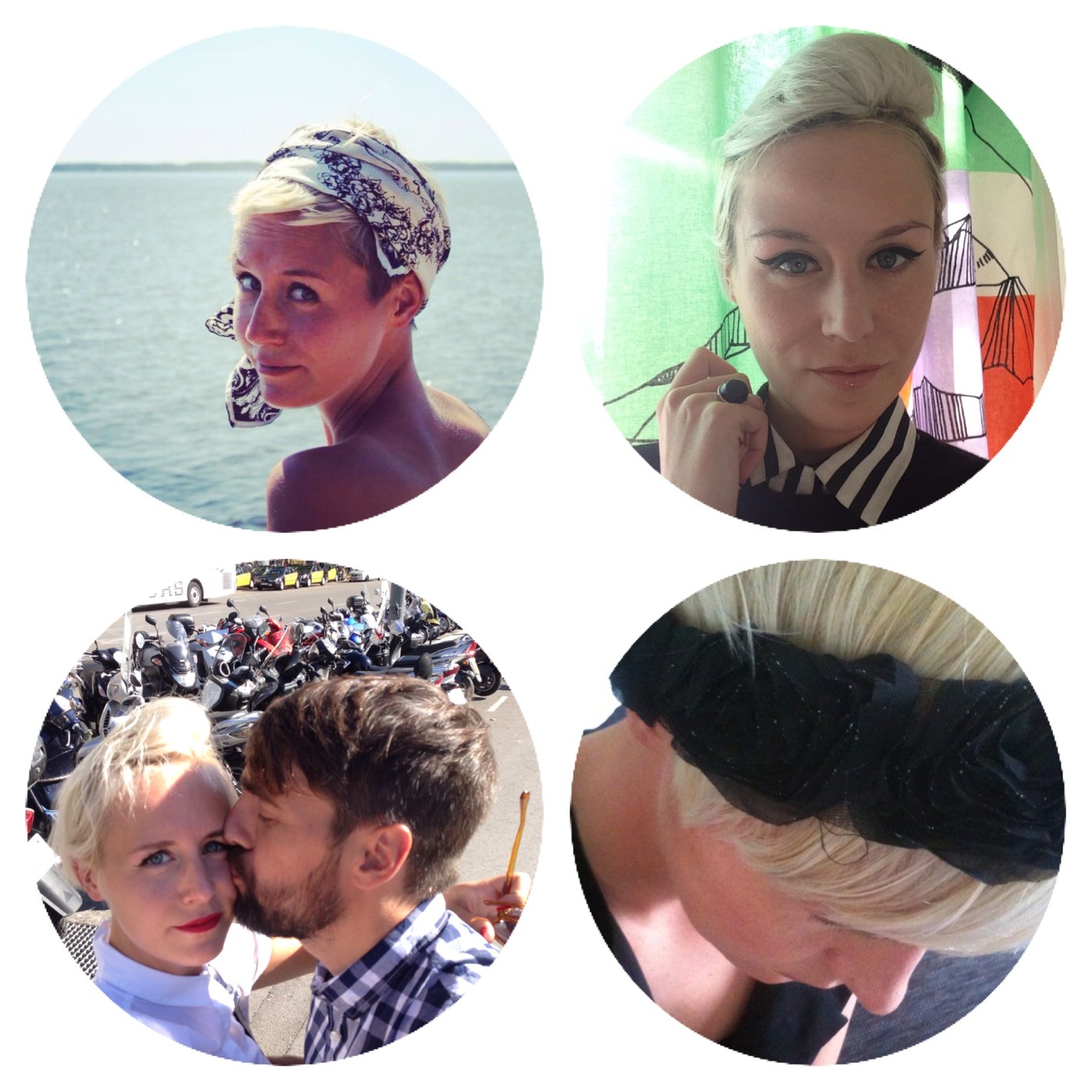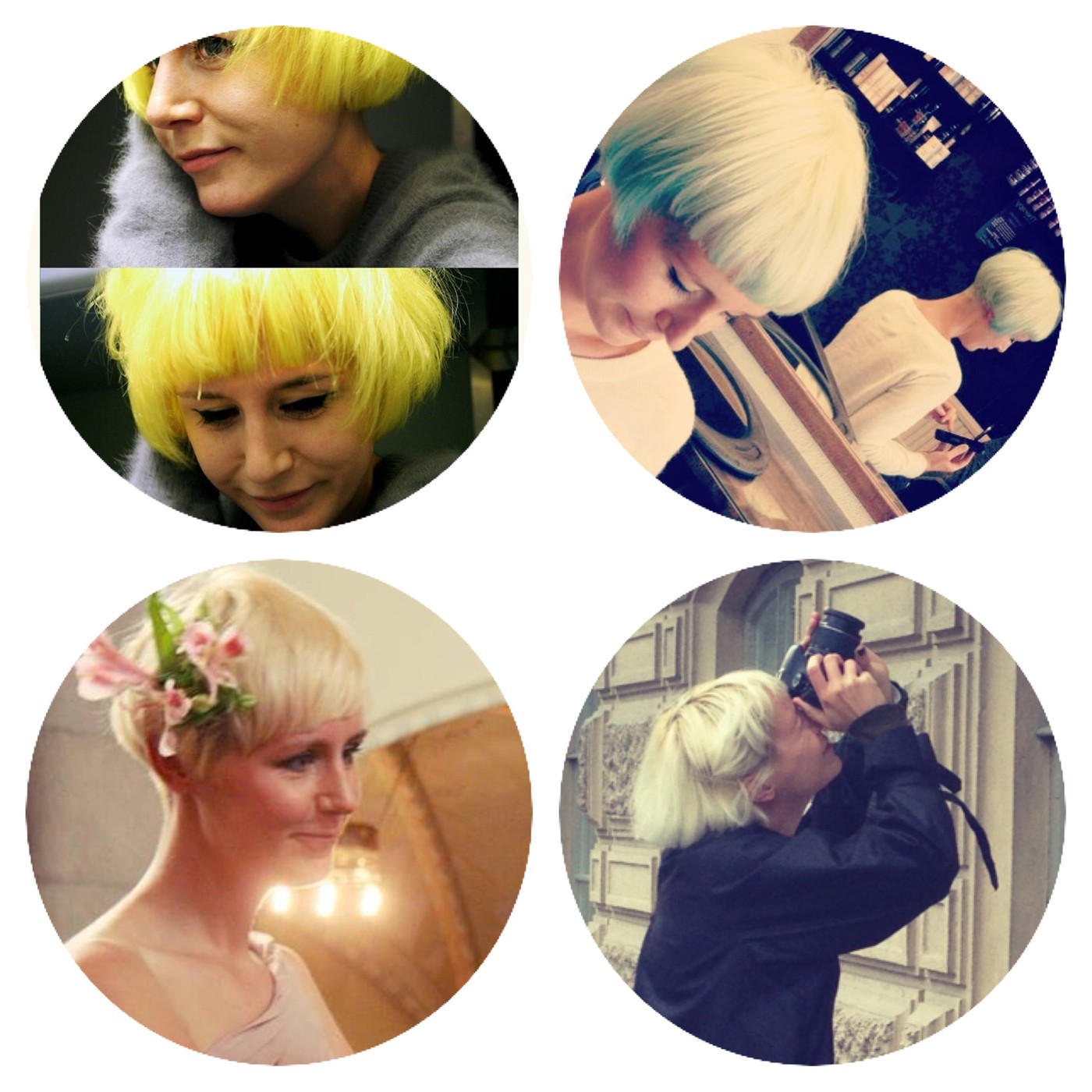 As of now, who knows what will happen? I have an appointment tomorrow, and already last time, we got rid of these dead-as-a-mummy lenghts and are moving towards a more graphic and shorter hairdo. 
What's your ideal new hairdo for the summer? Or the defining style for the year 2014?
Mjuuzik: Nina Simone – Feeling Good
Maria Stereo – I Feel Like Surfing