Otollinen hetki / Take the shot!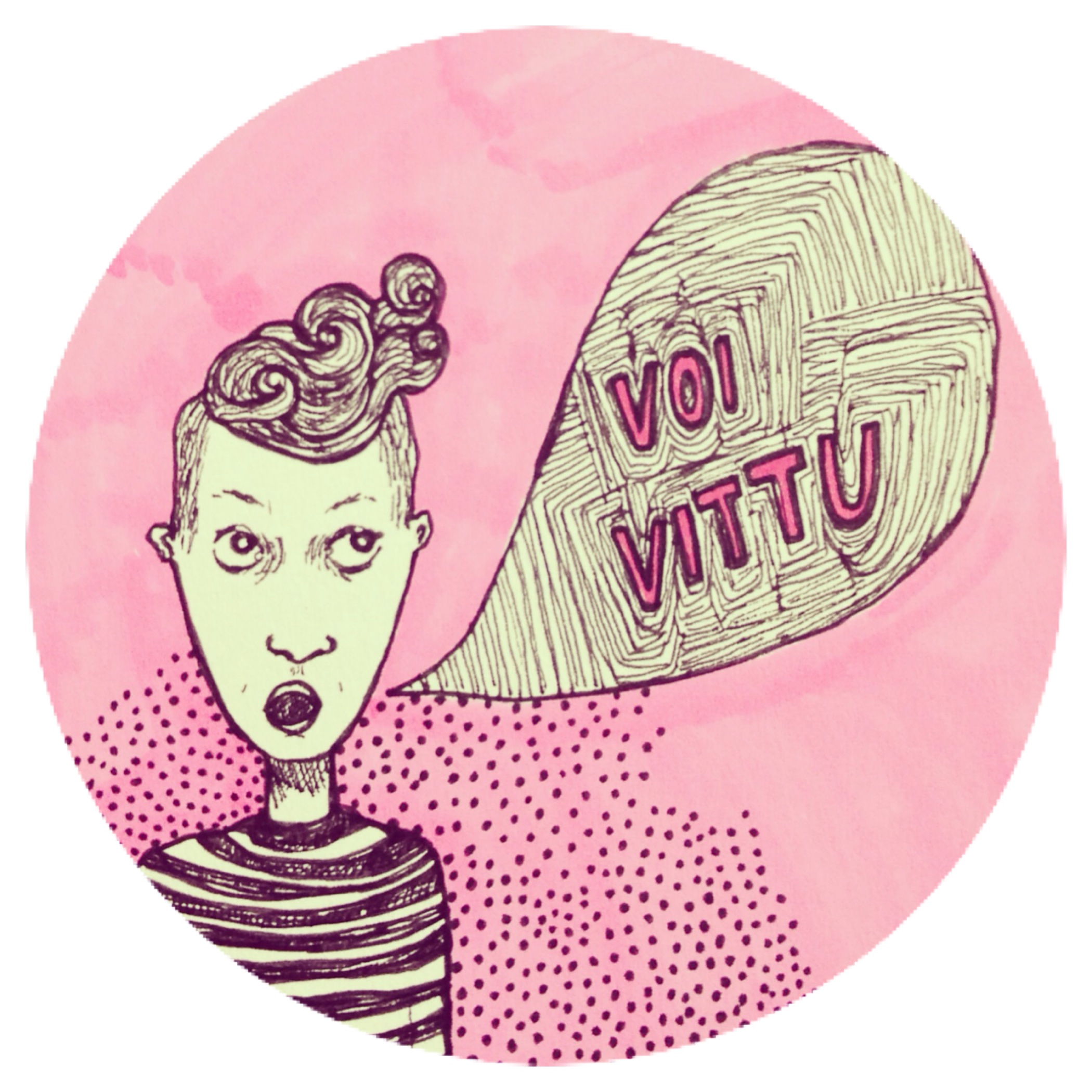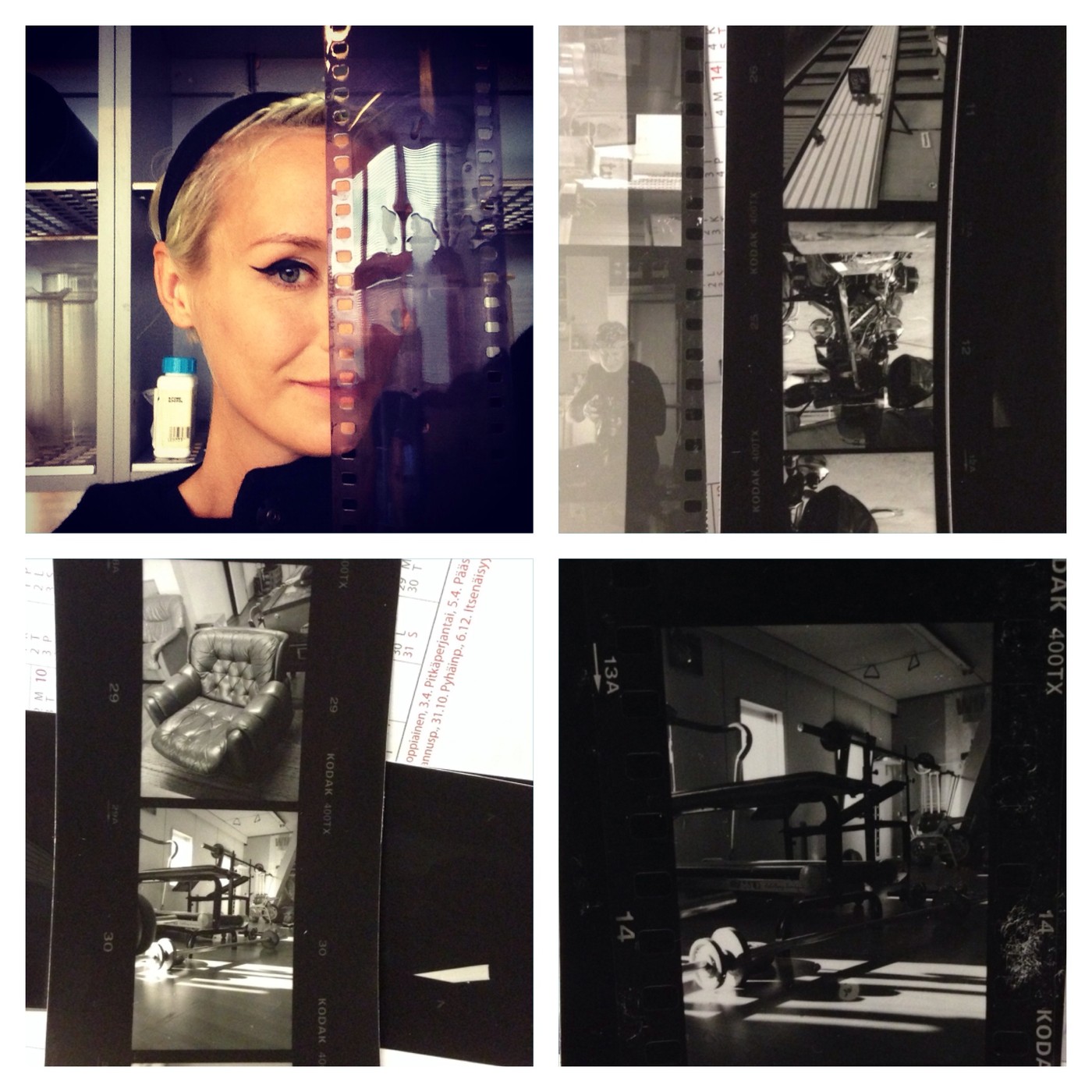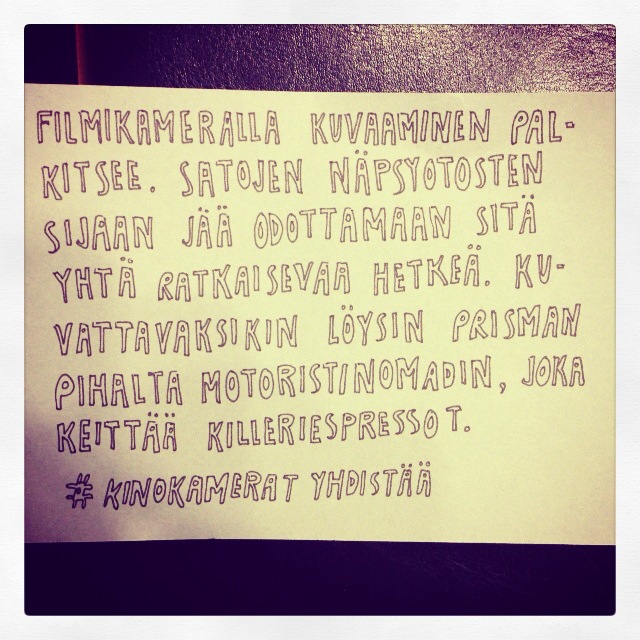 The first photo that is my illustration, is there to represent my first thought after being told about the whole process of analog photagraphy. It seemed like an excessive amount of different stages of shaking, stirring, measuring time and liquids, reeling and cutting. I was right and wrong; the process gives you a lot of work but it is tremendelously rewarding as well. My learning process with the analog camera has only begun and I am rather thrilled about working with the film. It is really rewarding to work from the beginning until the end and to learn about for example, the photography chemicals and factors that contribute to different aspects (there is many variants!). The moment of seeing your film hanging in the dryer or the image appearing on to the paper when you slide it into the developer liquid is worth all the work and more!
The last week I have been taking photos with two analog cameras (Nikon F-801 and Nikon FM2) using a black and white film. This film photography has given me much needed perspective on the construction of images, composition and many other aspects. It has also made me value every photo that I take compared to my old way of just snapping numerous photos with my digital equipment. The key word in photography is the decisive moment, which leads us to the legendary photographer Henri Cartier-Bresson who created the concept of decisive moment. His photos are absolutely breath-taking and what really blew me away was that actually almost all his photos has this black thin frame around them which always indicates that the photo was originally taken as you see it: meaning that it has not been cropped in the darkroom – what an eye for composition Cartier-Bresson has had! 
The task that I had to do for my photography course was to take approximately 15 photos from a person's home and as I do not know anybody that well from Rovaniemi, I had planned to take the photos during my trip south. But as things tend to turn out, I met an interesting person as I was on my way to buy food from Prisma; he complimented my hair in english and some sentences were uttered that I have forgotten but all in all, we just hit it off straight away. After hearing he is driving around the world with his motor bike and has taken a pit-stop in Rovaniemi, residing at the local motor bike club, I just thought he is the perfect choice for my photos! He is into photographing as well (professionally, unlike me), so it did not take any convincing to get him to agree. On Saturday and Sunday I enjoyed myself immensely taking photos, drinking excellent espresso and having good company. Thanks Murph!
My soundtrack for this week is the following: Mina Ja Ville Ahonen – Sammutetaan valot, Miss Li – Här kommer natten, Arctic Monkeys – I Wanna Be Yours, Nick Cave & The Bad Seeds – Fifteen Feet of Pure White Snow, Pony Bravo – Trinchera