Paikan päällä / In the hood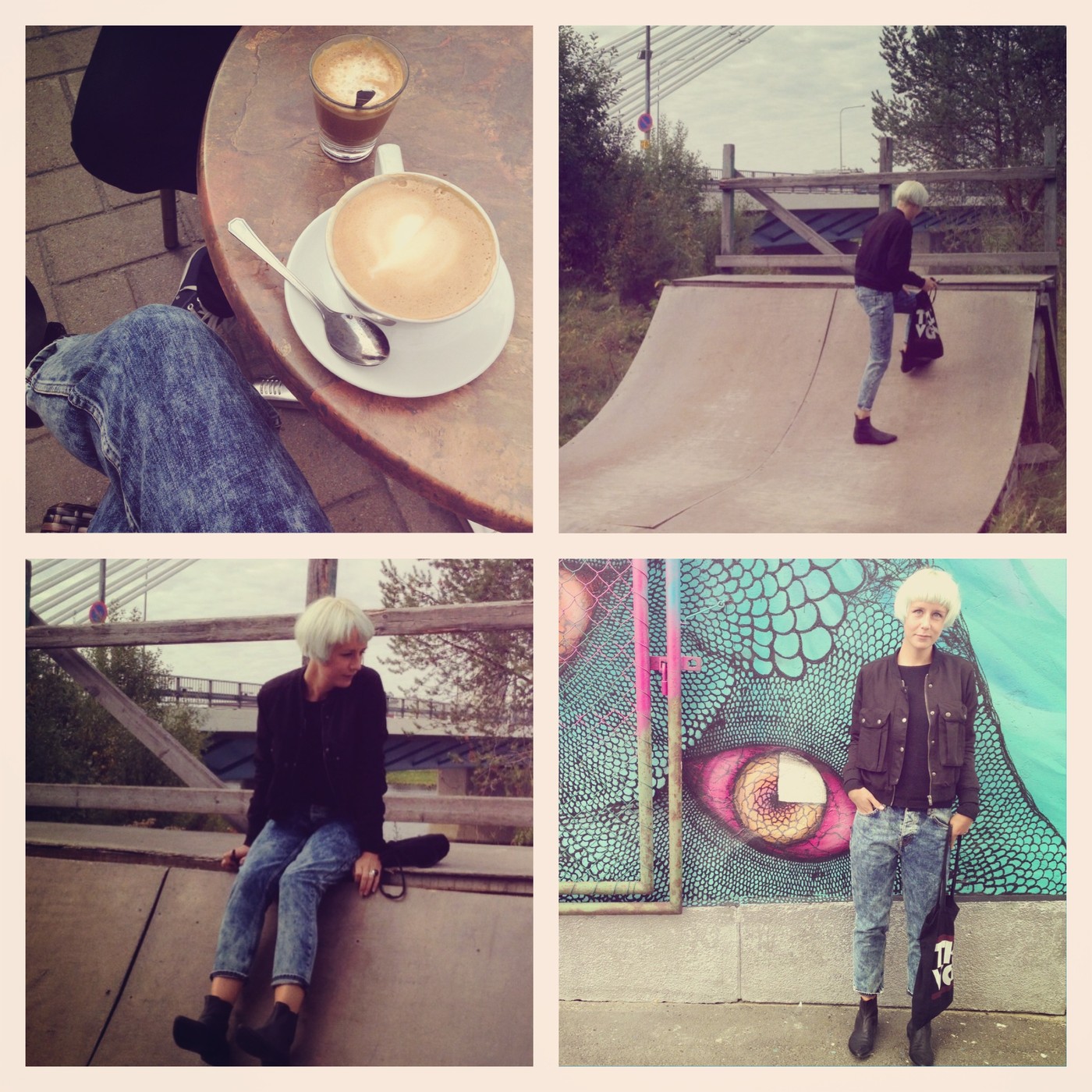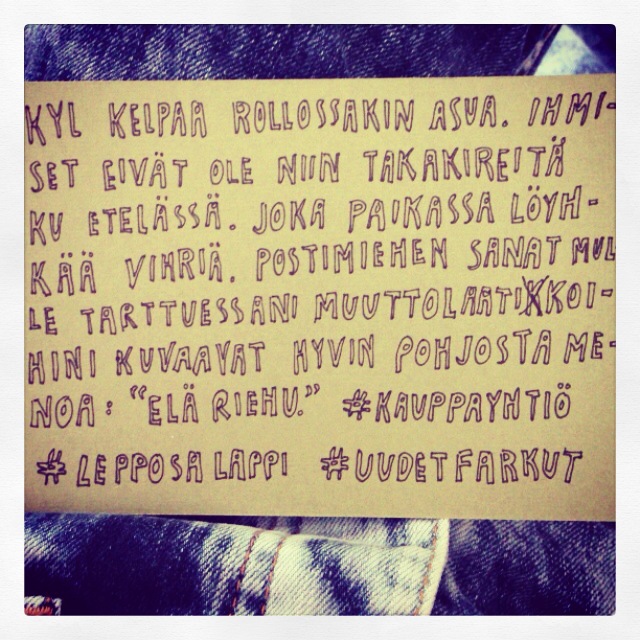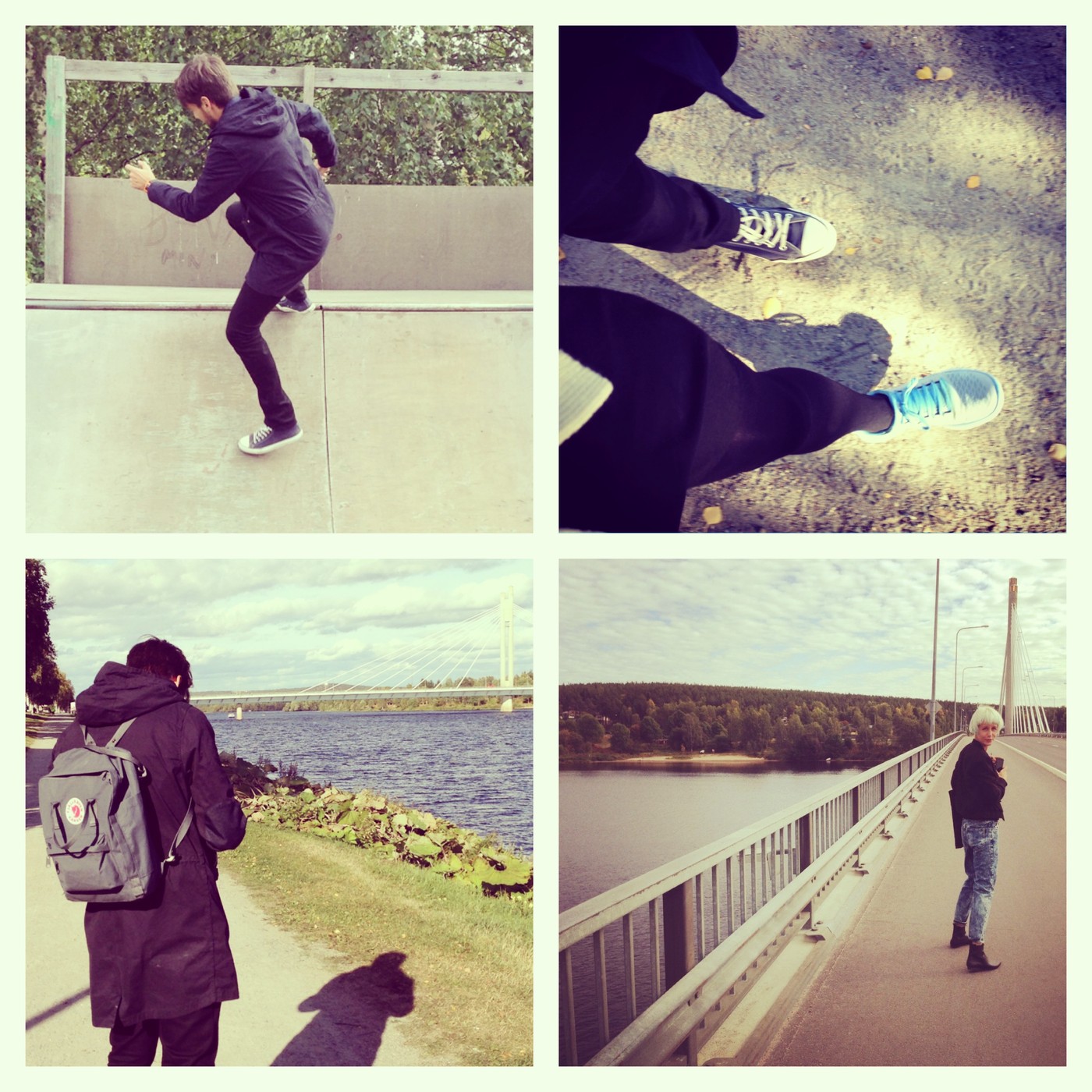 A post from the 1st of September when my man came to visit me to Rovaniemi. Made me feel much more secure to wander around with somebody so close to me and to explore the place more freely:
My new location: Rovaniemi. Once again I am faced with my own ridiculous prejudices: first of all, it is not cold here and secondly, you can get a decent cappuccino with soy milk. I have to say that actually I am quite taken with the place – the people here are friendly and everybody seems really laid-back, the nature is really present and the cultural life seems vibrant. This weekend I have visited local flea markets where I bought an insanely cheap wooden desk from the 20's and a wooden chair from the 50's (40 euro total!) and carried(!) it home with my man who came to visit me for the weekend.  
We went to have lunch in this cozy-hip-atmospheric-place where the hamburgers come with a twist flavor-wise and are served from a trailer parked in the inner court yard.
And I found a pair of new jeans that I instantly wanted. My man disliked them but I was determined and in the end he came to admire them – or my ass in them.
All in all, Rovaniemi pleases me.