Polkkaa, kiitti! / Bob-time!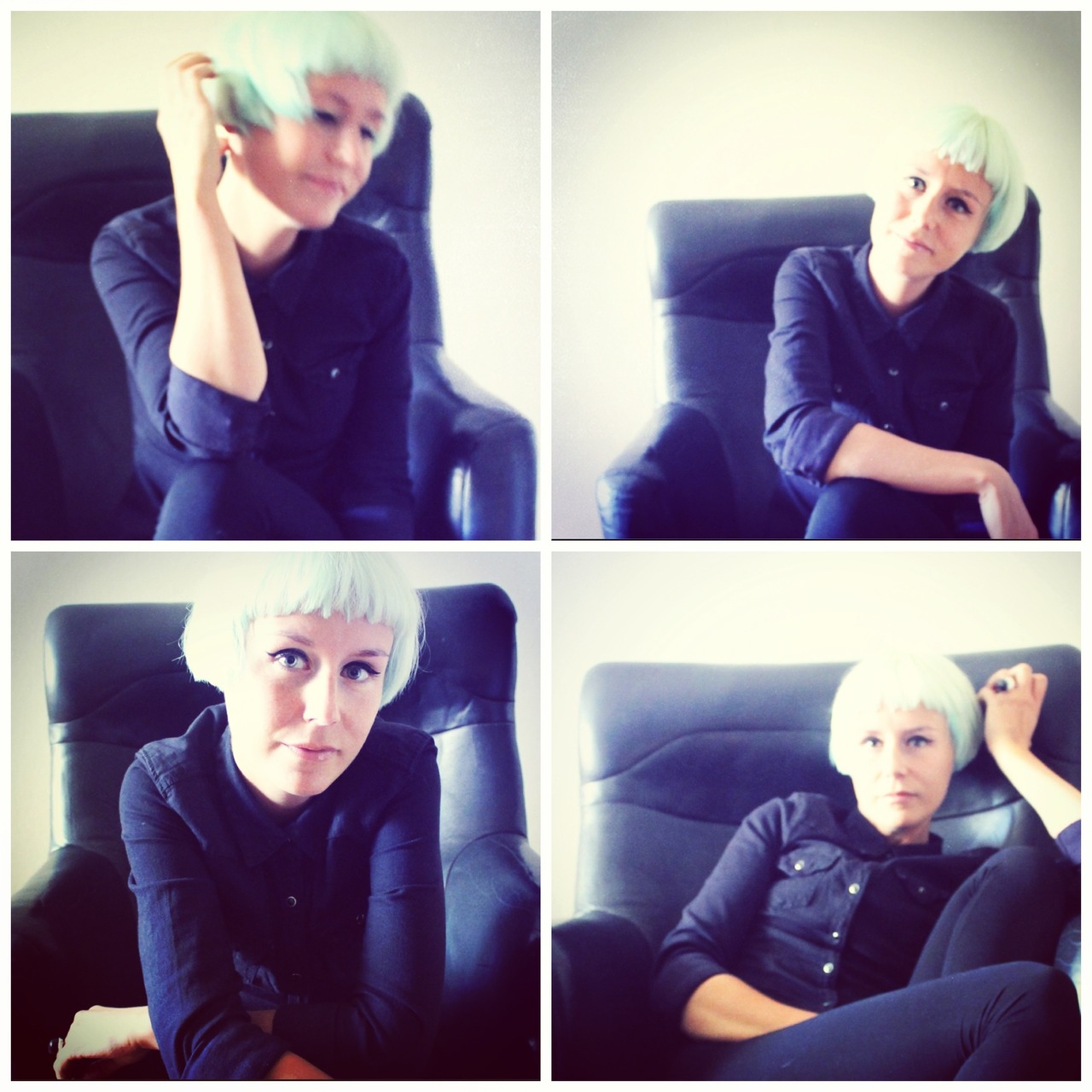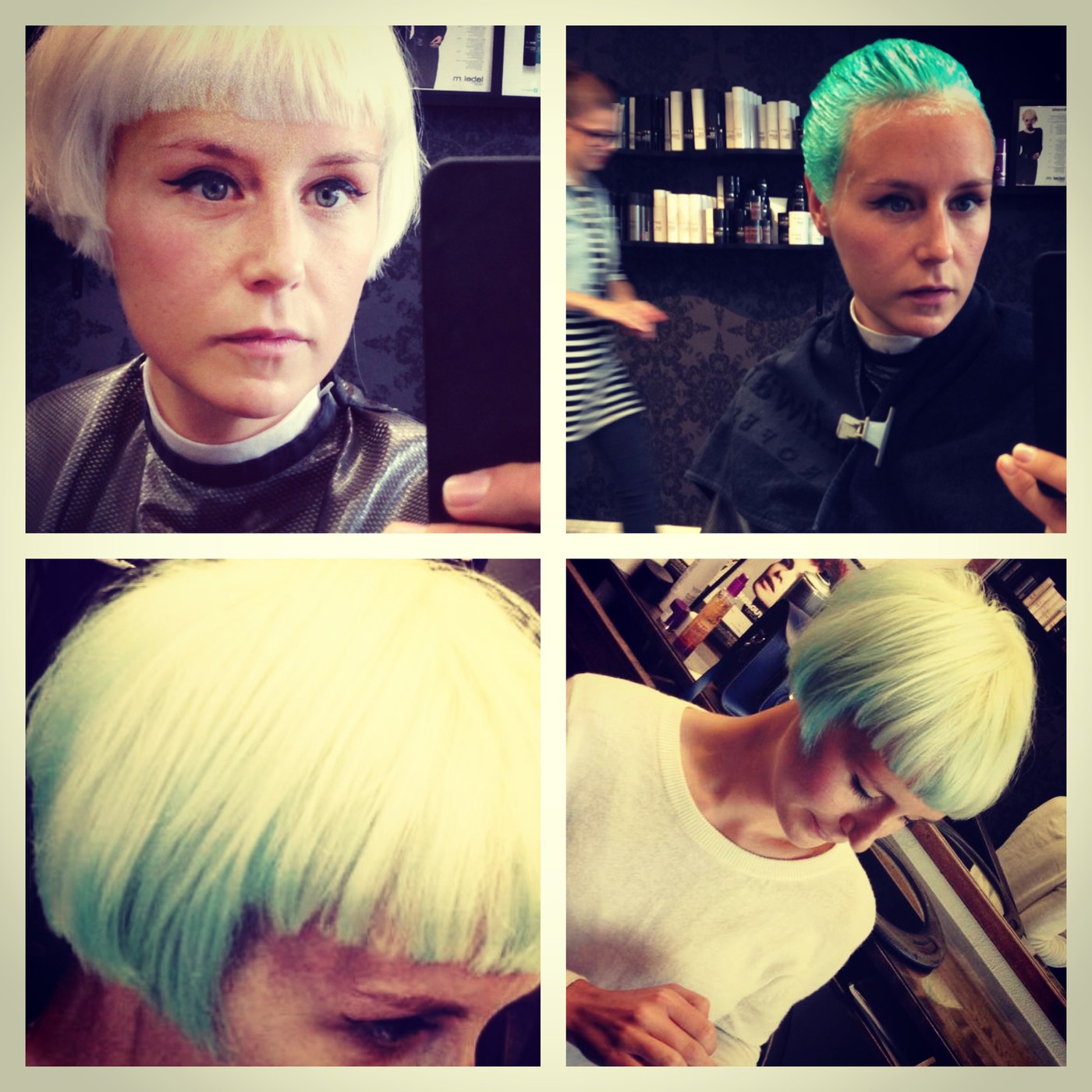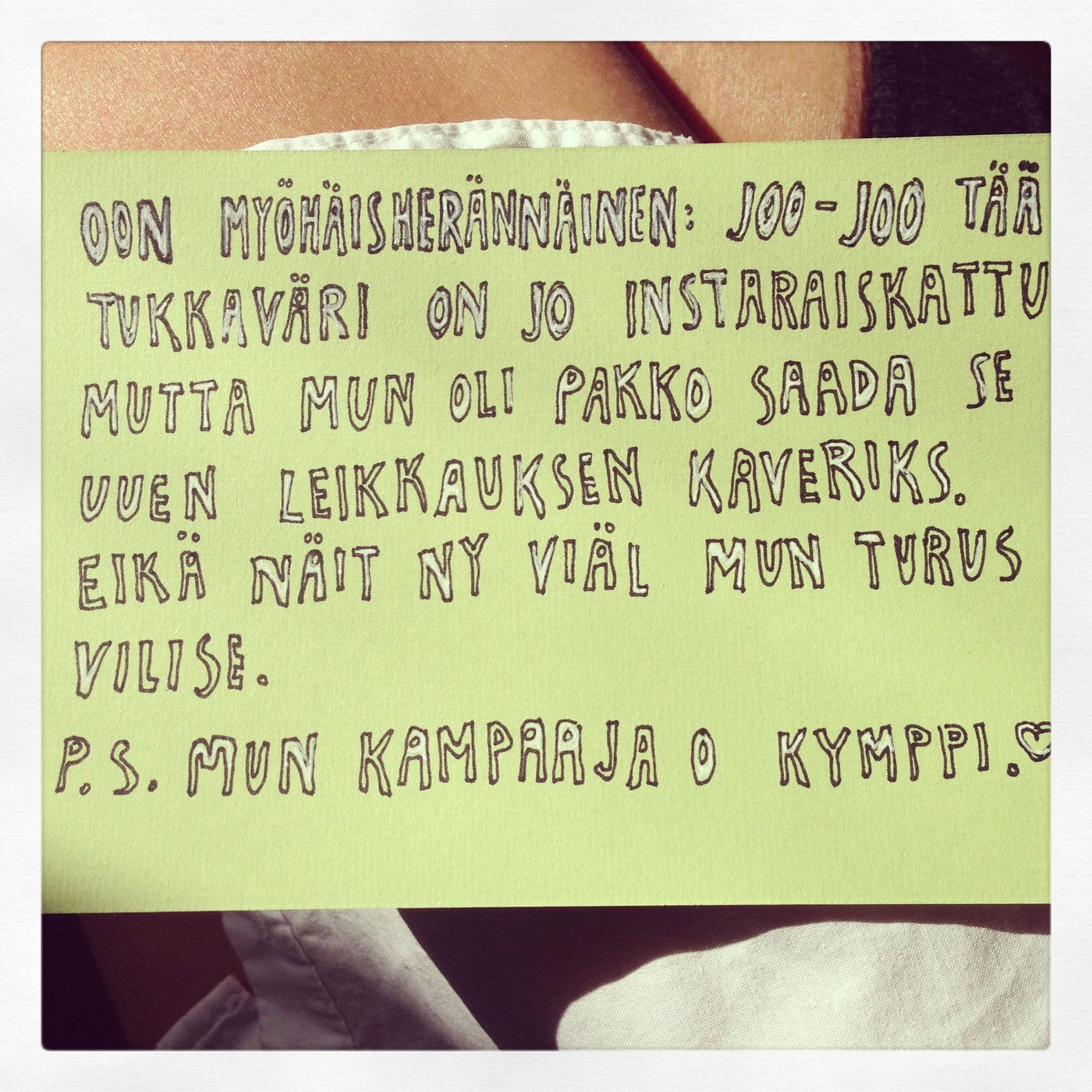 This dates to 24th of August, so a couple of days before I packed my most important things and moved my ass to Lapland:
I know, I know: this hair color has had its share of instagramming (and other social media porn pics) but the heck with that – it goes so well with my new hair cut that I just decided to go with it. My hair dresser was itching to get her hands on mixing the correct pastel color and as always, she was succesful. She also gave some serious thought to this outrageous yellow that she had in her storage but decided to save it for later (I am already entertaining the idea in my head!).
The chair in my photos is the Carousel/Karuselli by Yrjö Kukkapuro (Haimi). My parents got it as a gift from my grandfather and now they gave it to me in turn. It is really a perfect example of good design and quality that comes with it. The leather has practically no signs of usage, all the metal parts are in mint condition and it is the best armchair I have ever sat in – and it is around fifty years old. How many Ikea chairs will survive fifty years of being in everyday use without a scratch? (And I have to admit that from the three sisters at least I did some serious merry-go-rounds in it.)