Rinnat ristillä / Cross my heart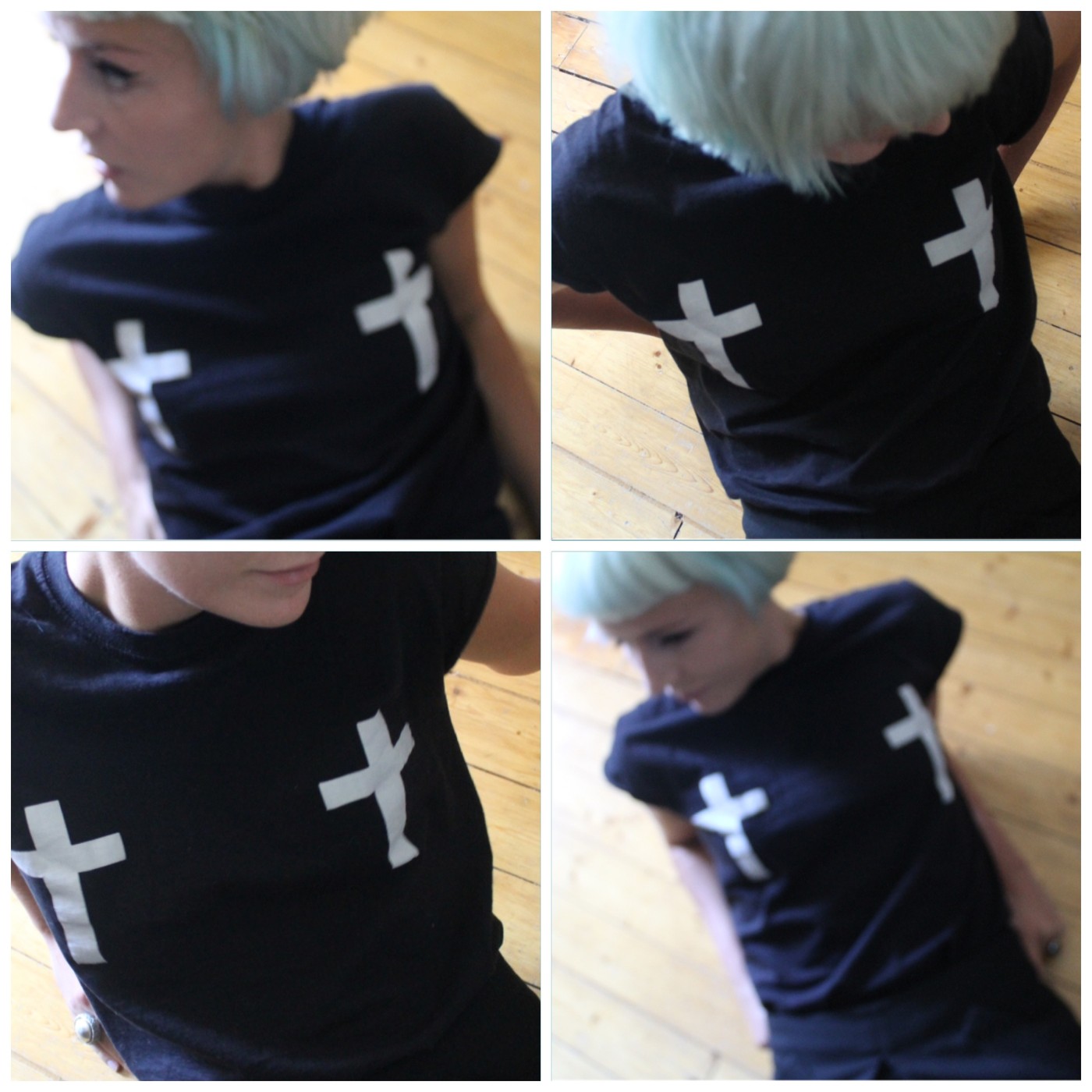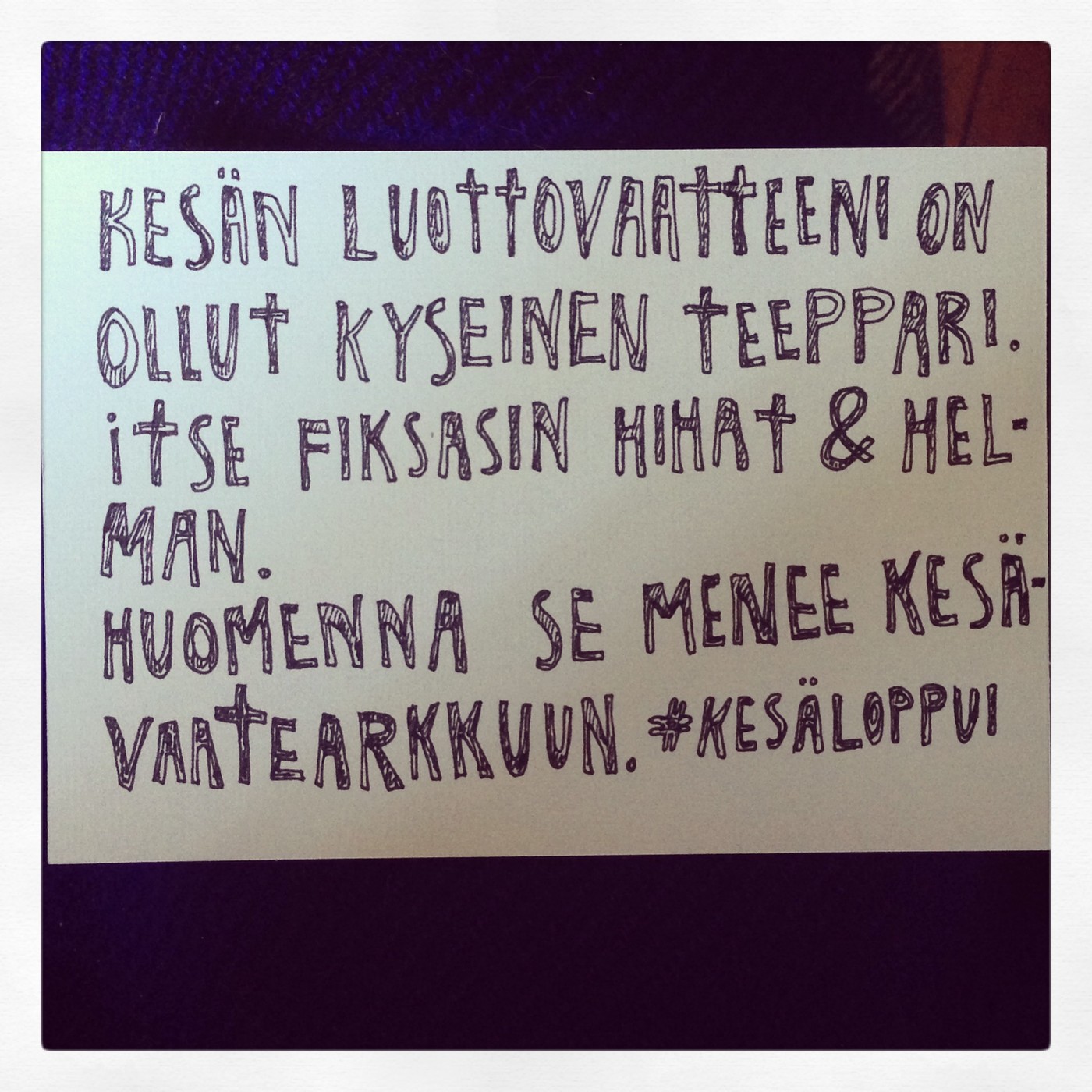 One day before leaving the last days of summer in the south behind me, I posted this: 
Each summer always tends to summarize in a couple of tees and so this has happened yet again. Only now it was just one t-shirt that made it in the end. I bought it in Mayish and fixed the sleeves and the hem to my liking and since that it has been my constant companion. 
But all good comes to an end and change is inevitable and life goes on and all that guru-stuff, so starting from tomorrow the summer 2013 t-shirt goes to storage and the autumn clothes invade my wardrobe and my moving boxes.