Sunnuntai Narniassa / Oxymoron Within a Disney-landcsape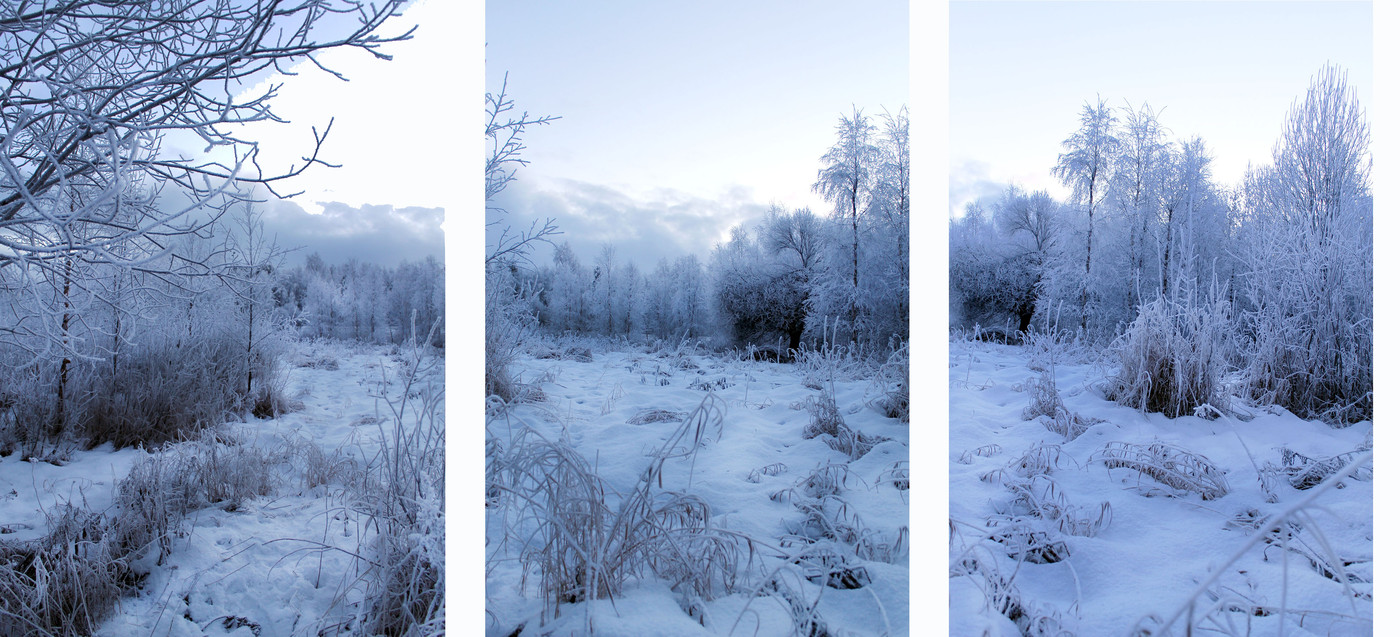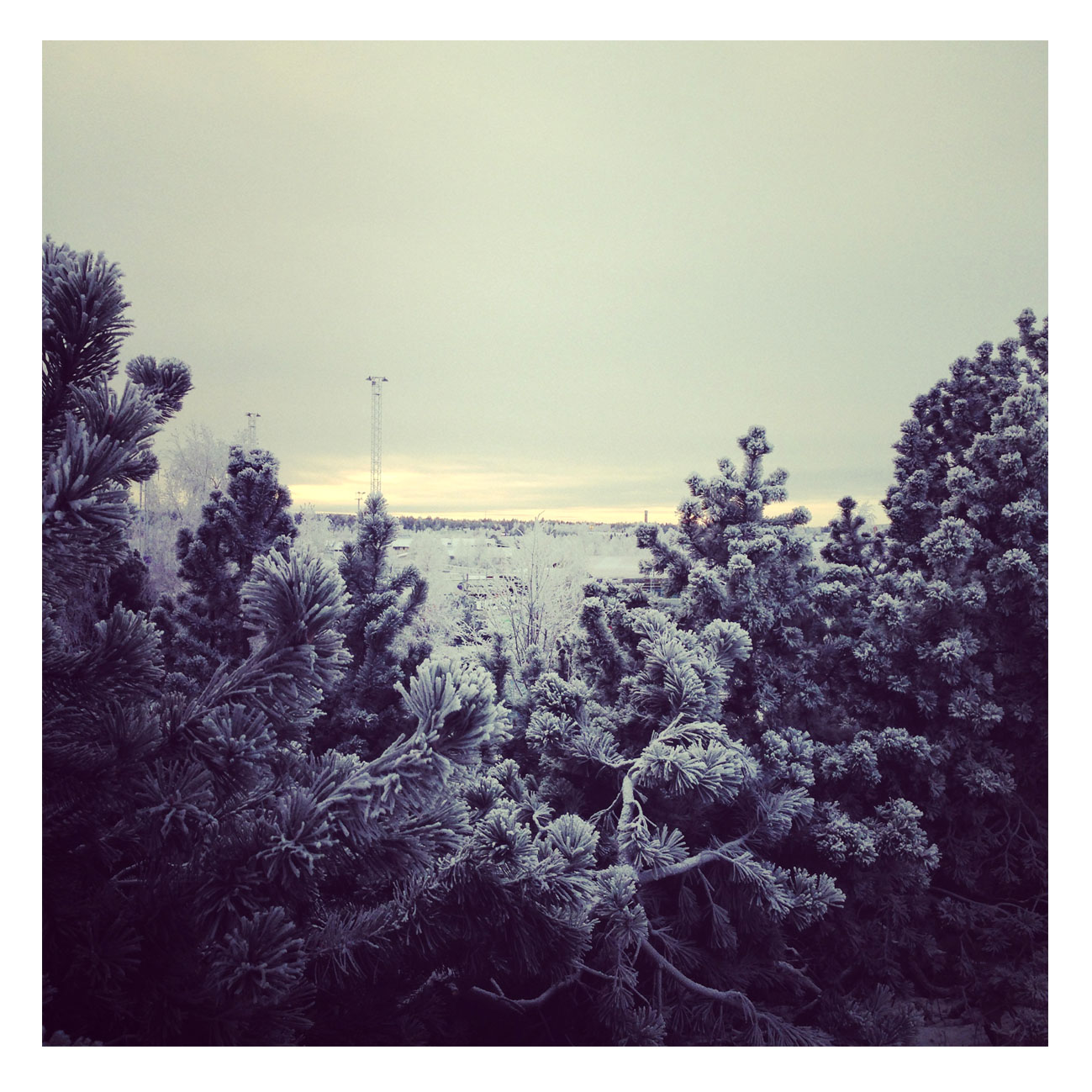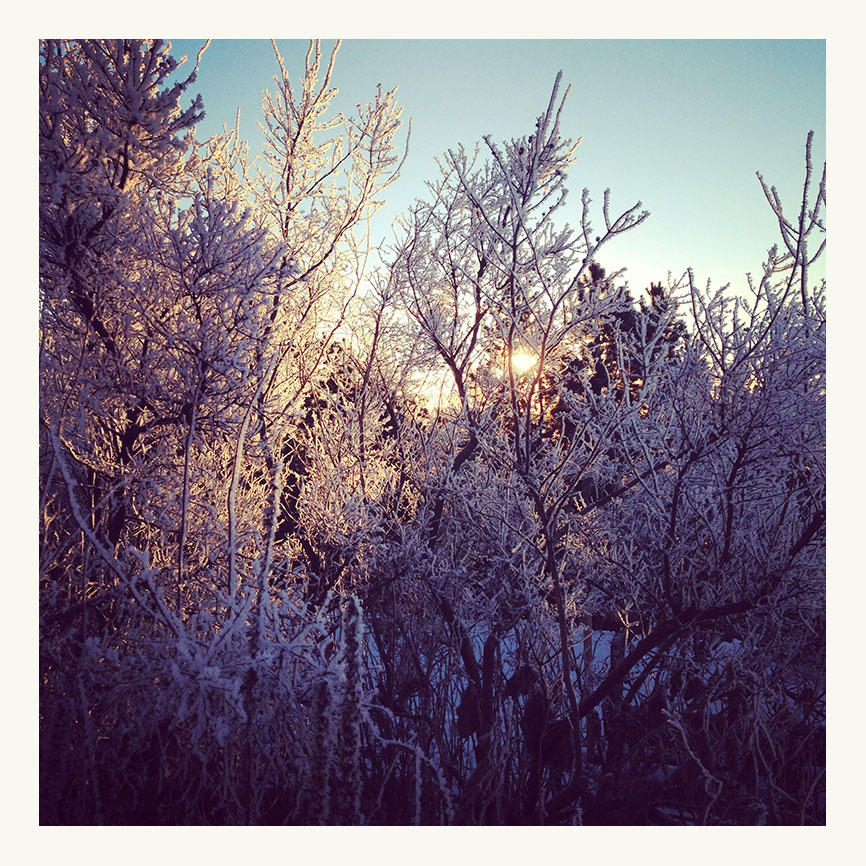 I have never been a winter person but now, I think I am becoming one. Weather-wise in November, Turku is black, dreary and rainy but in Rovaniemi, it is white, frosty and almost artificial in its beauty – really a Narnia. These photos I took yesterday when I bicycled to Prisma (-17 degrees below zero), where I go every once in awhile just to get some activity (how sad, I know). I started bicycling after two o'clock when the bright, lemon-yellow sun was starting to set. The blue hue that takes place at that hour is easily filled by one's own narratives and stories when moving through the landscape. After shopping, approximately one hour later, bicycling home, the darkness had already become more intense and the whole landscape changed in its mood. Trees, artificial electric lights, snow and frost turned into something utterly different than one hour earlier – I can only come up with an oxymoron to describe my thoughts when bicycling, because it felt like a fictional surrounding in its all-senses invading nature. Too much to be real.
I find immensely intriguing  the patterns, figures and abstract forms that emerge from the dark and frosty landscape, when the tree branches are covered in white frost, yet the dark outline of the tree branch itself is also visible, creating a disturbing visual hoax, as if the image has been double exposed. In addition to this visual double exposure, the temperature (-15 or so) causes all the tiny shards of snow to become like glimmering crystals that reflect light from different angles, even the air itself sparkles with these snow flake diamonds when walking.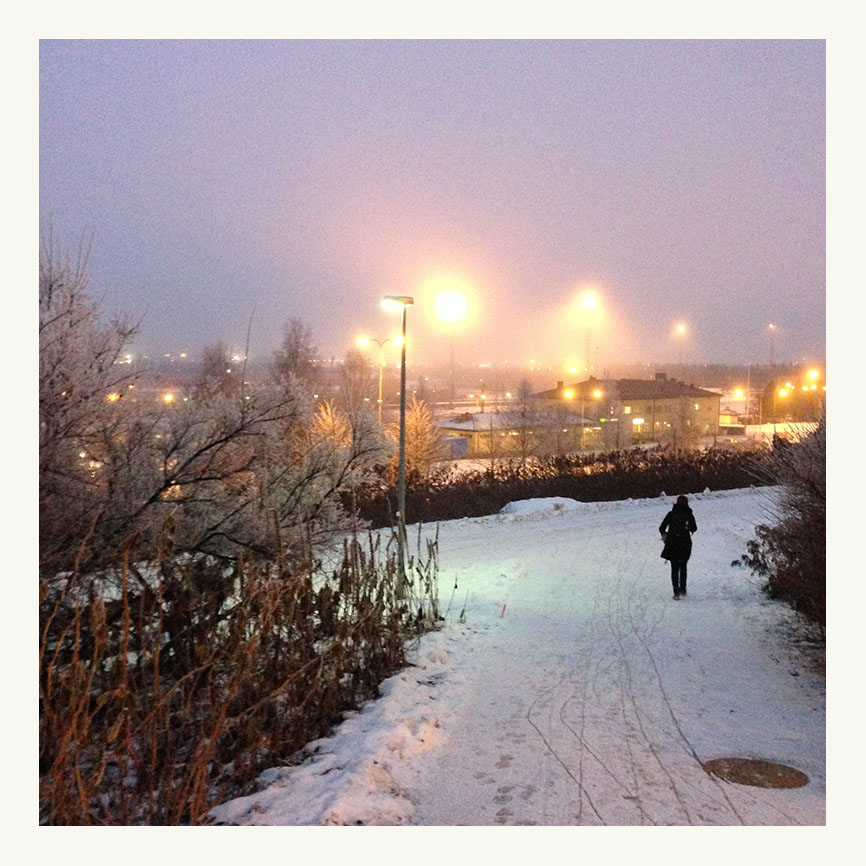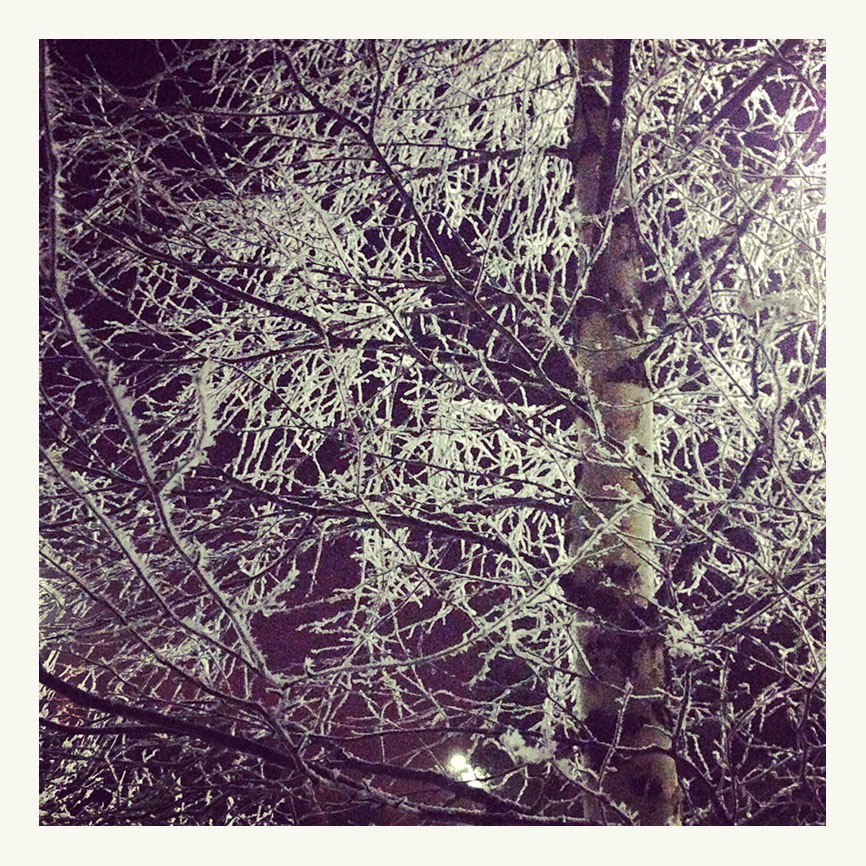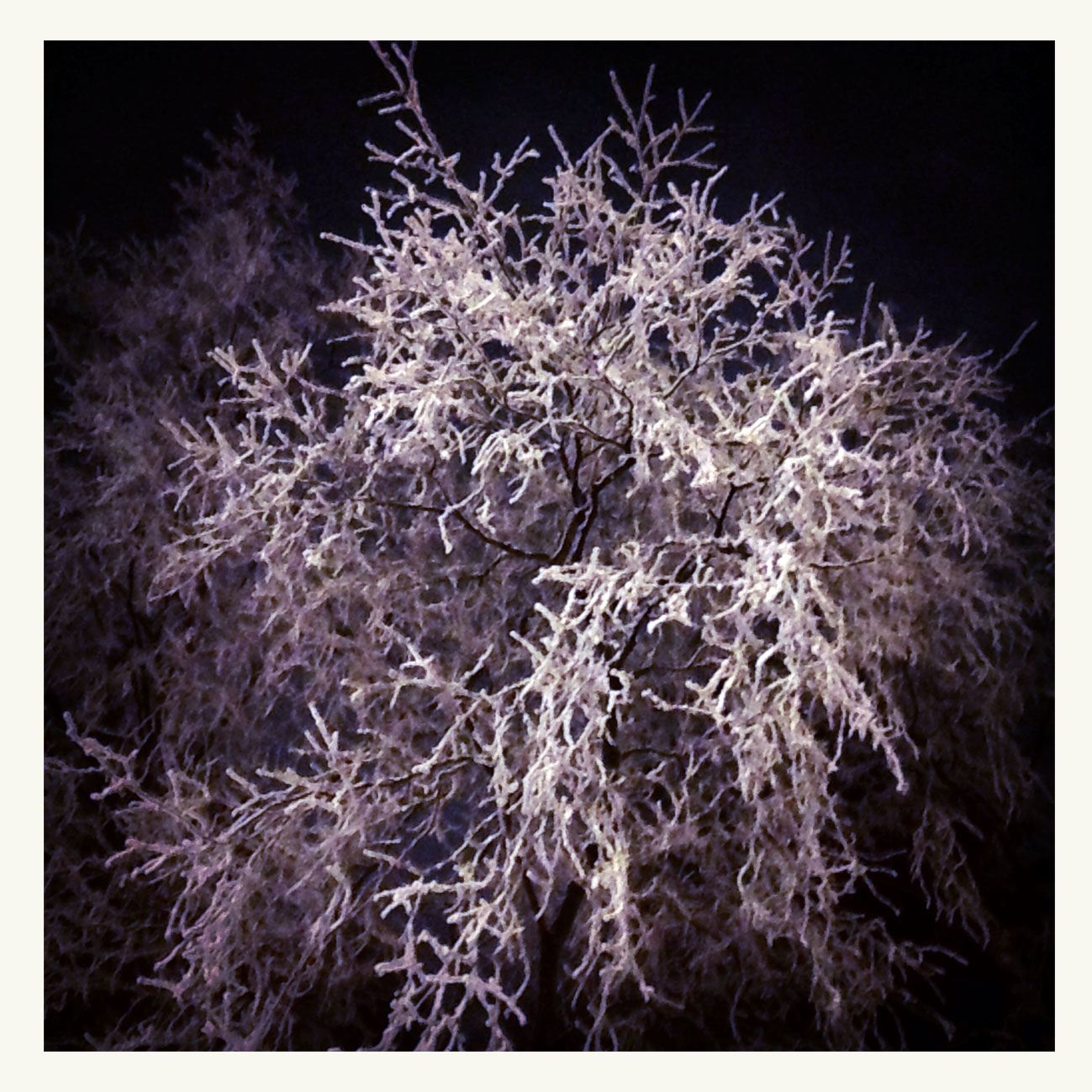 I have kept on working with my wood block carving project, and the result is good: three wood blocks already carved, and three cuts in various parts of my left hand. The workspace is spacious and the short-lasting daytime light comes in through multiple big windows and creates a pool of light, where I tend to indulge myself in meanwhile working. Up north, the short hours of sunshine have to be taken as antidote against the rest of the 18 hours of darkness a day.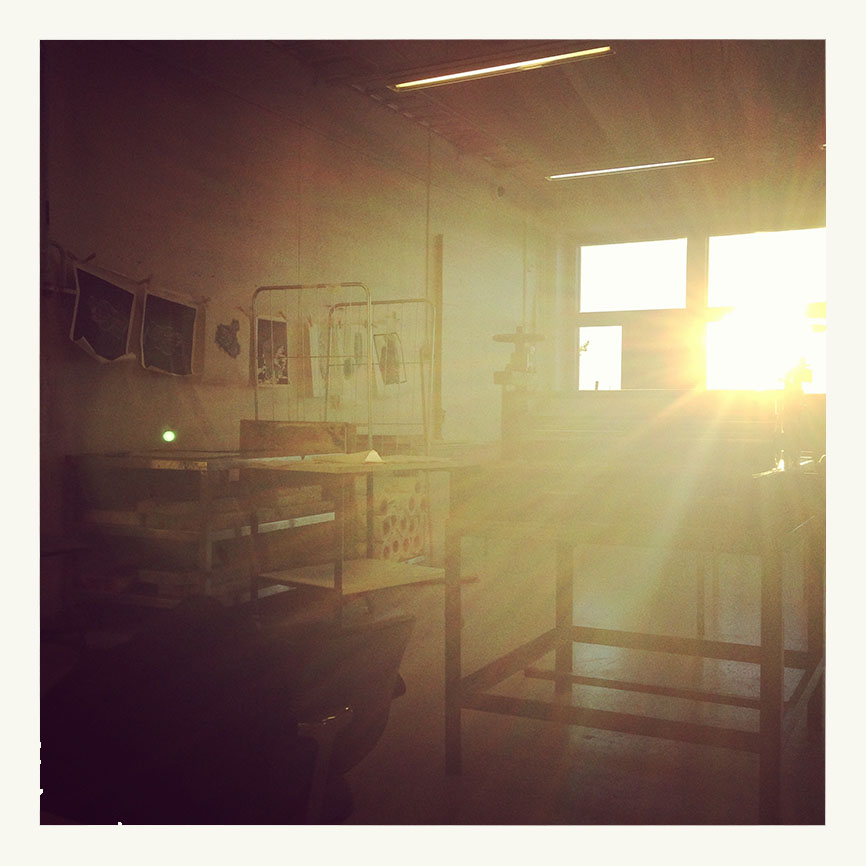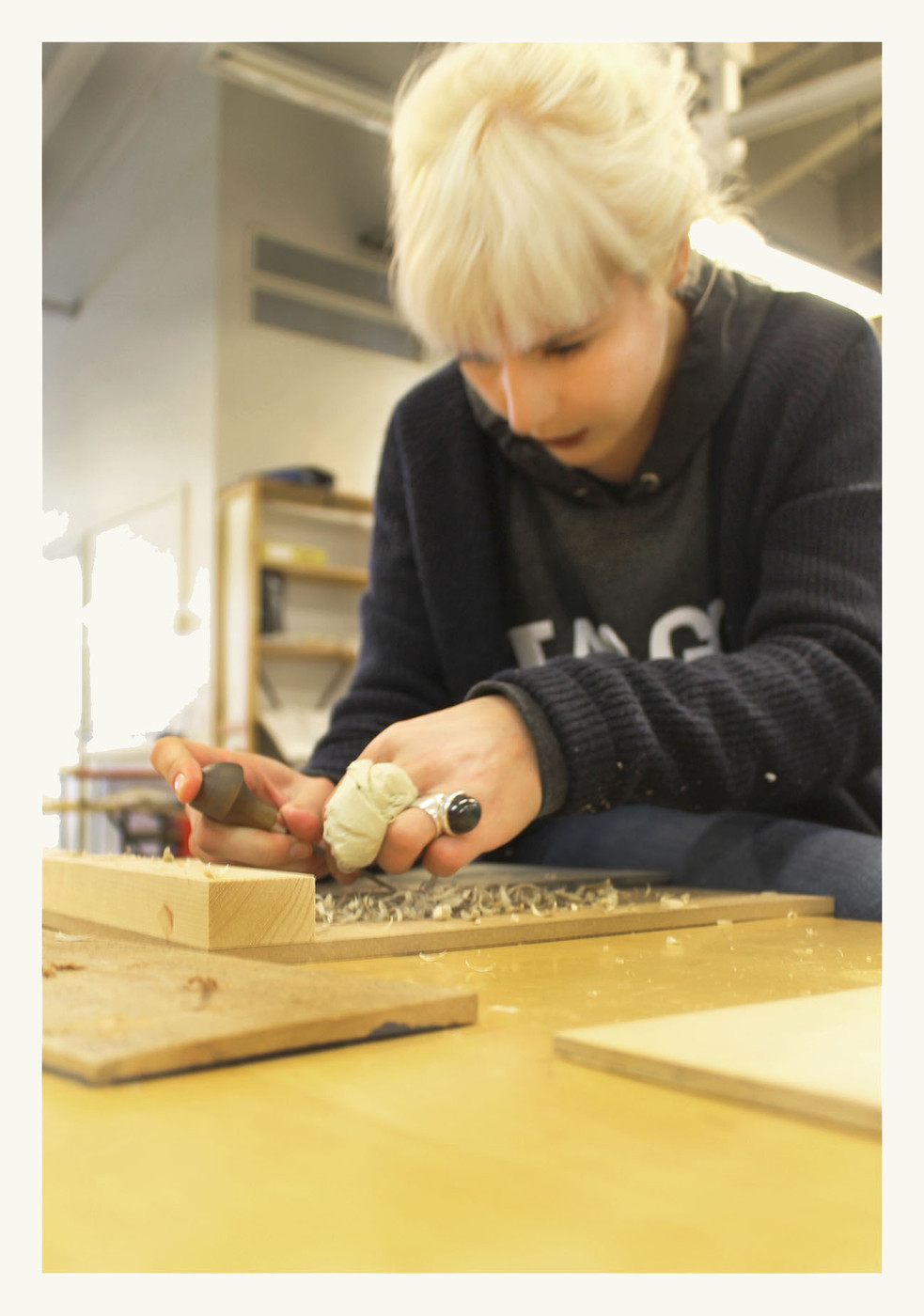 My lovely friend, Iiris Perkkiö took this photo (above) of me carving my wood block.
After arriving home from my bicycle tour, I went through my shoppings, to get an idea of my dinner. The ingredients were a random mix of stuff that at first, did not seem to come together at all: a half of a butternut squash, fresh parsley, chickpeas, oat milk (that I am totally hooked on), nuts and raisins. Most of the times when I go shopping, I just tend to improvise instead of having a well planned list of ingredients – it's more fun that way! So instead of doing pumpkin soup with my beautiful orange butternut squash, I decided to turn it into patties fried on a pan.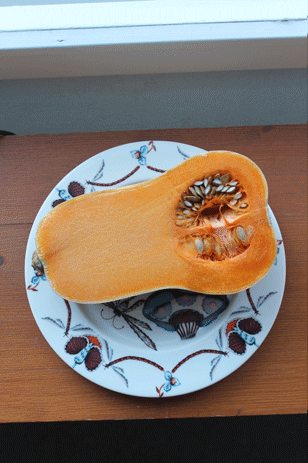 Orange patties:
half a butternut squash
400 g cooked chickpeas
one garlic 
tandooripaste (approx. 1 teaspoon)
corianderpaste (half a teaspoon)
fresh parsley
chickpea flour
I cut the pumpkin into pieces and boiled them in a small amount of water until mushy. Then I crushed them and the chickpeas, parsley, garlic and the tandoori & coriander pastes with a blender into a smooth, runny mixture. I added chickpea flour until the dough became manageable and easier to handle. Then I heated the pan, poured semi-generous amount of olive oil (how vague is that) and sprinkled some finger salt to the pan, patted the dough into nice pebbles with the help of flour, and fried them on the pan. Super yummy and the patties turned out having the vibrant orange color from the butternut squash – so visually pleasing as well.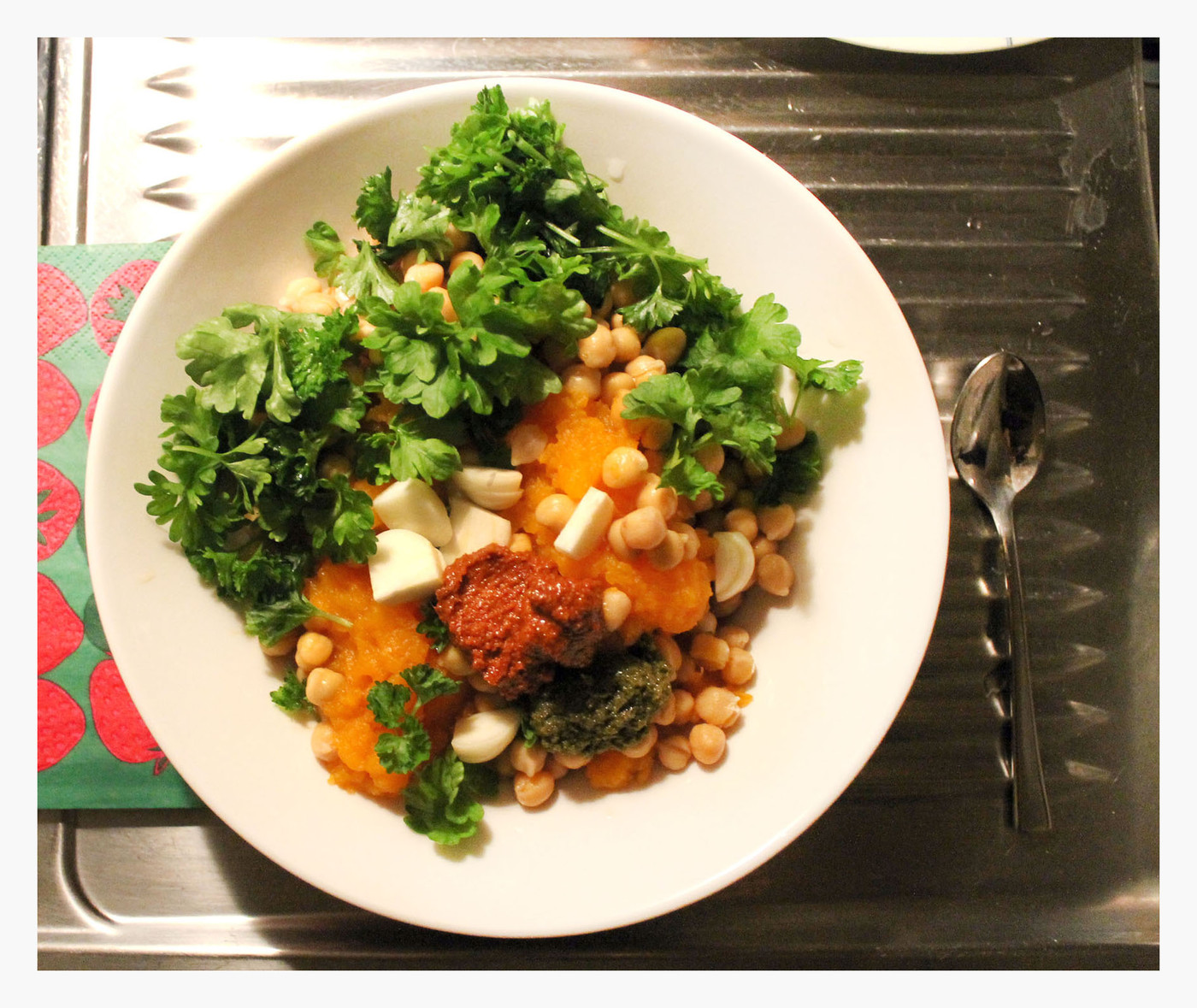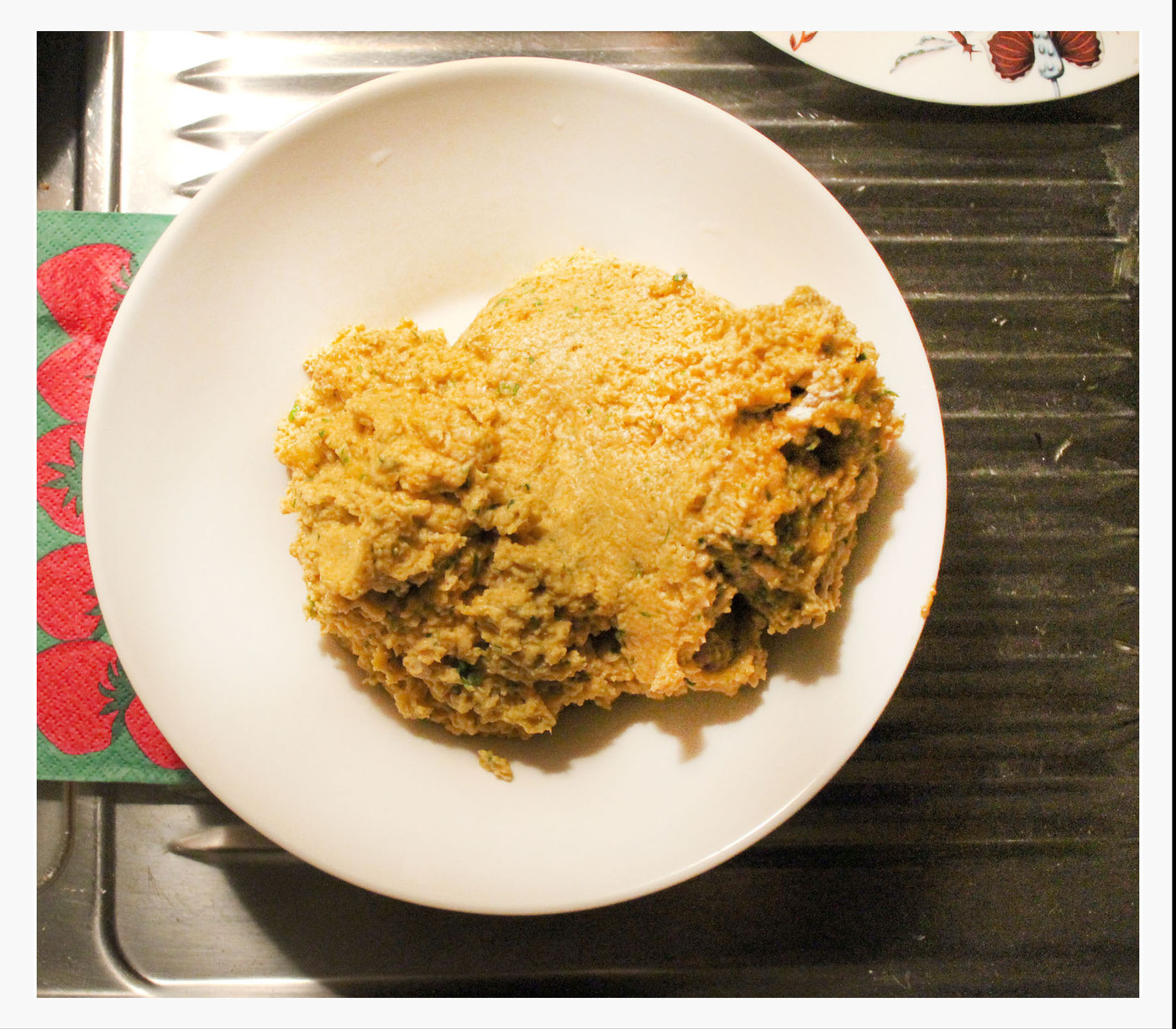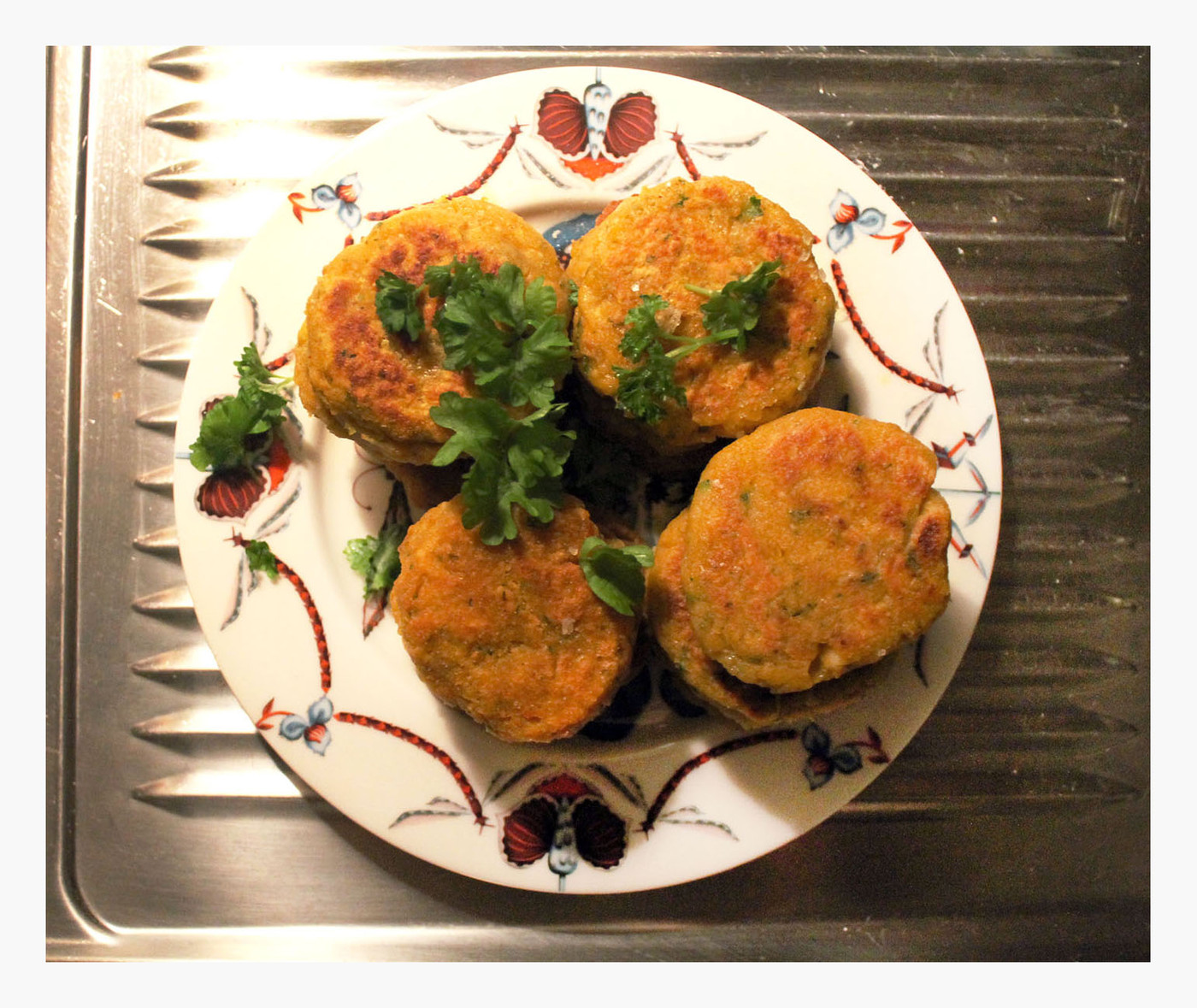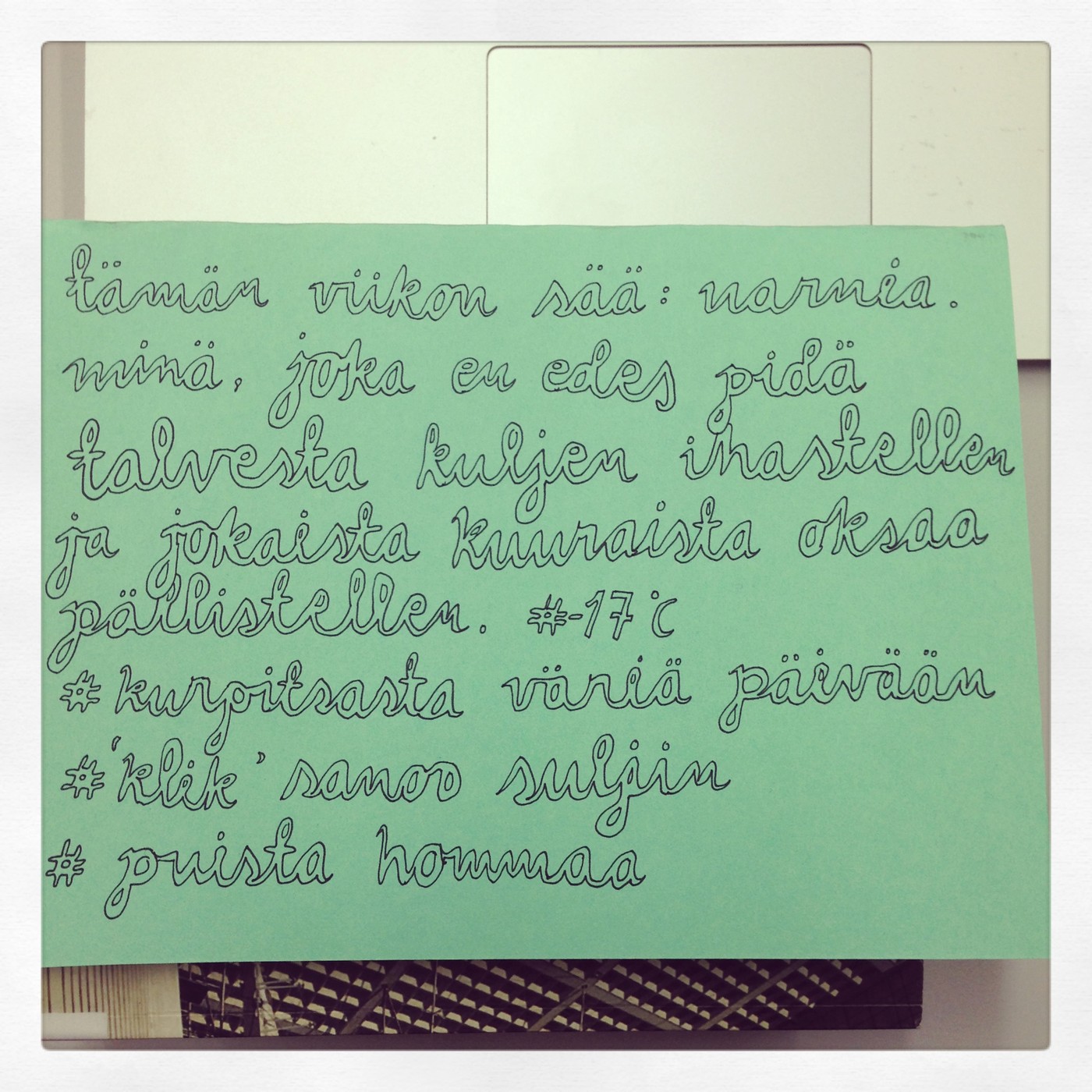 So some music to go with my Sunday – and your Monday:
Nick Cave & The Bad Seeds – Fifteen Feet of Pure White Snow