Toinen koti, Barcelona / My Second Home, Bacelona
In early January, we received the best of news, when Gon's brother and his girlfriend told us, they are getting married at the end of March. I have been super occupied by studies, so I did not even really comprehend the thing until last week, when Gon suffered from his travel-stress-syndrome, which includes stressing others as well (i.e. where's your passport, have you printed your tickets, I hope there's enough time with your connecting flight etc.) We were to stay only for a long weekend there due to my studies and Gon's work, but it was still a great get-away for us both. We had not seen each other for three weeks, so it was a very romantic holiday in that aspect as well. Below you see our selfie from taken at the Helsinki-Vantaa Airport after I flew in from Rovaniemi and Gon came from Turku by train.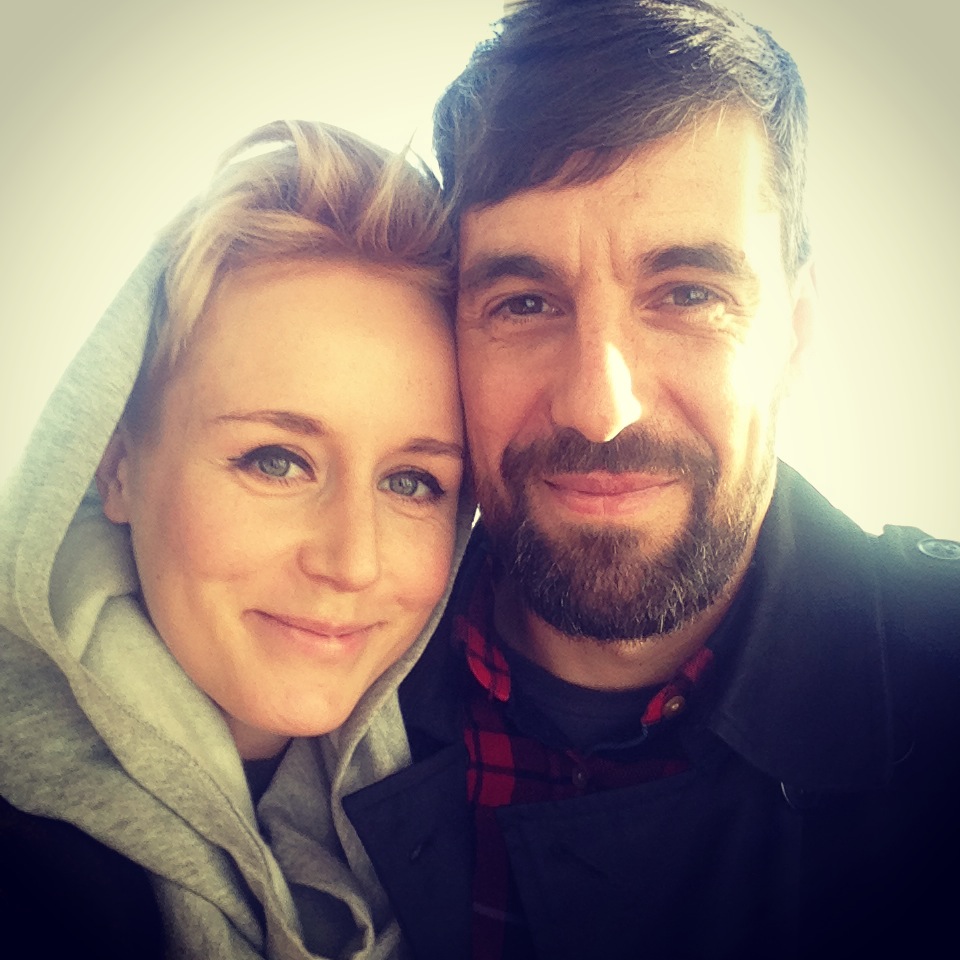 We decided to stay in this very nice B & B -place in the center called Look Barcelona Bruc. The reason for staying in a hotel instead of going to Gon's mum's or dad's place was because then we were able to move swiftly from one place to another during our short visit. The hotel was so nice and the staff was marvelous. They made us feel so welcome and made sure all the time that we were pleased. The place itself is location-wise perfect and the interior is stunning. The couple running the place told that two baroness used to live in the apartment and they had half of the floor to themselves, so something like 800 square meters! As you can see from the link, the place is awesome and well done. We had a suite that had a large space for the bedroom and then a wonderful terrace are that opened to the inner courtyard – a place Gon said he has never seen in the center of Barcelona. 
And as you can see, in this case the advertisement photos were more than accurate. Such a great place to stay, the building in itself is something to experience with its well preserved lobby and all the interior details that take you back in time decades.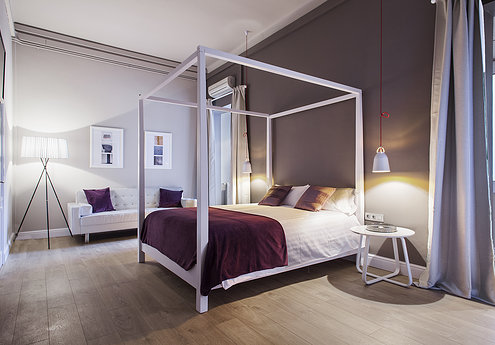 On Friday night when we arrived, we went quickly to get something to eat, and as always in BCN, we ended up in a recently opened place, Surya, that combined (high on alcohol) drinks, indian food, loud vibrating music and a colourful clientele. The food was not anything superior but the atmosphere was pleasantly spanish (loud, crowdy, warm, open-hearted.)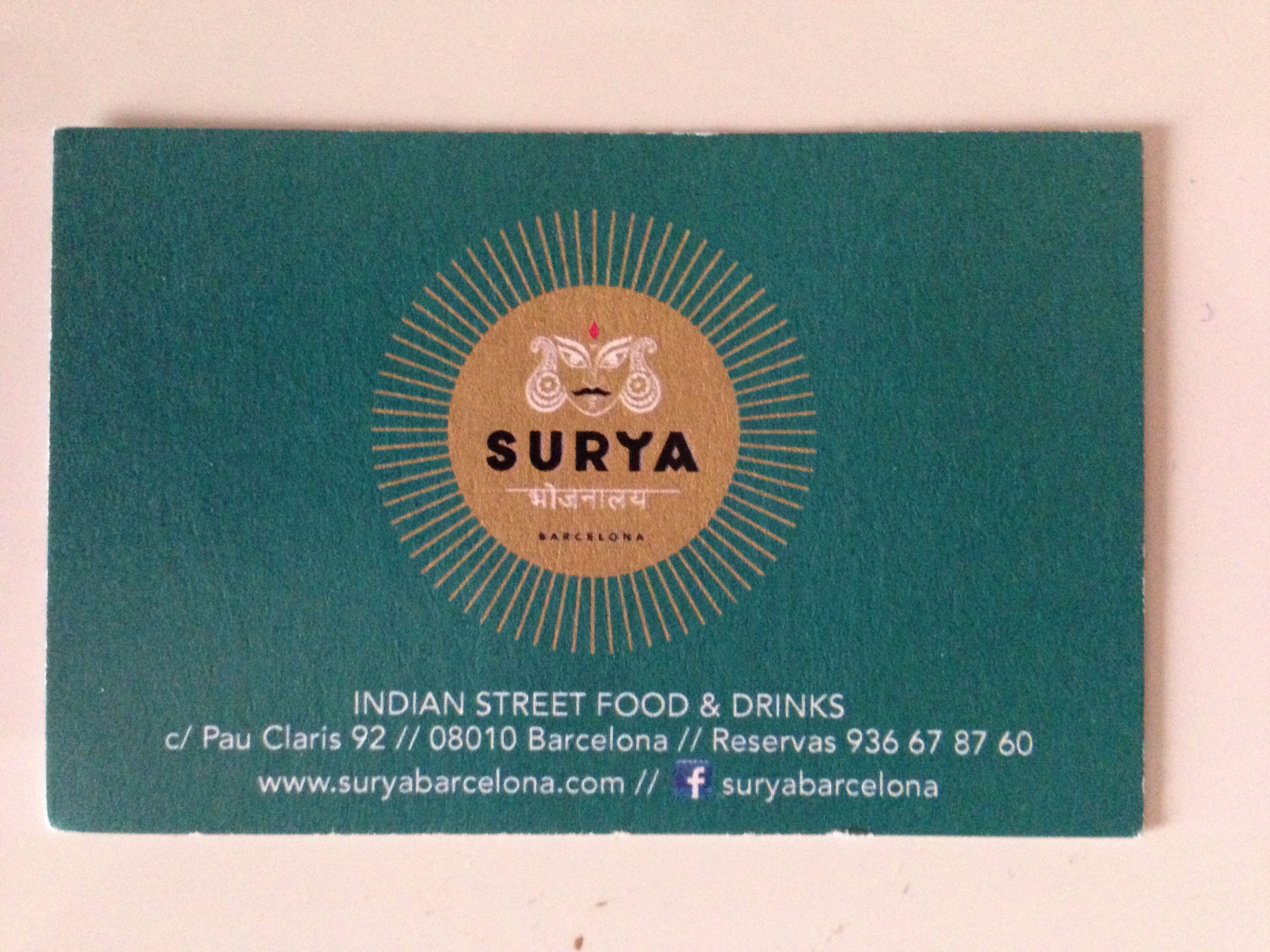 On Saturday morning I went to get my make up done in Sephora that is located in the center of the city. Gon had booked it for me previously and they were even willing to get a make up artist to come half an hour earlier just for me. The make up artist only needed to see a couple of photos to get what I was after; she was truly awesome. So if in need for some professional make up, I can recommend Ruth, who works for Make Up Store – she is very good in what she does but also a fantastic person! (She has even once dated a finnish guy and almost moved to Finland but as some times with matters of heart, it did not work out.) 
The wedding was held in Restaurant Can Poal, located close by Barcelona. The owner-chef of the restaurant is a friend and a former collegue of Nacho's, who works in a Michelin restaurant, so the food was as perfect as expected. And they had created a special vegan menu for me (which is not to be taken for granted in Spain) and oh dear, it was a spectacular menu. The Cauliflower Cream (cream = cream = soup) was so good that I have no words to do justice to it.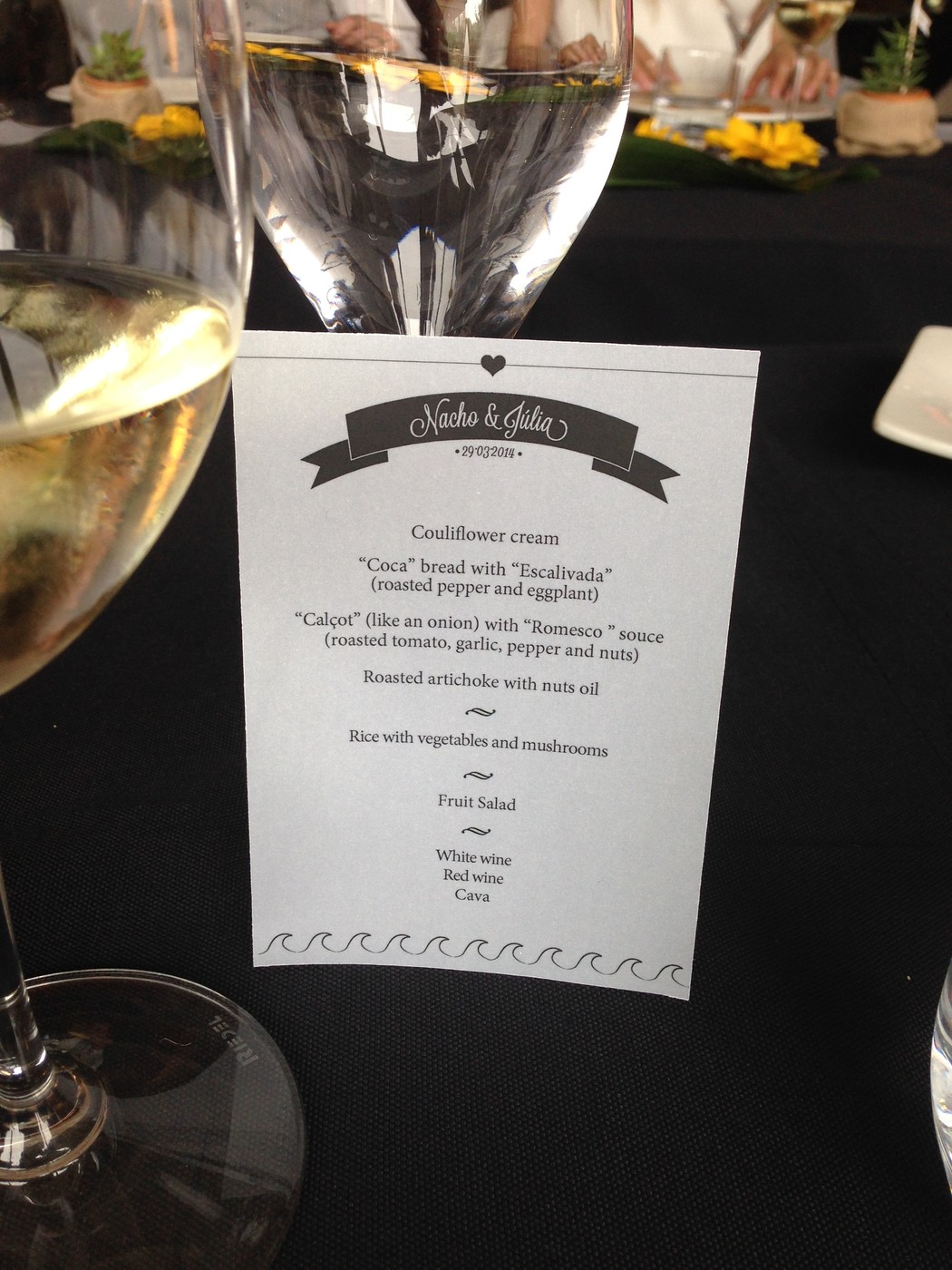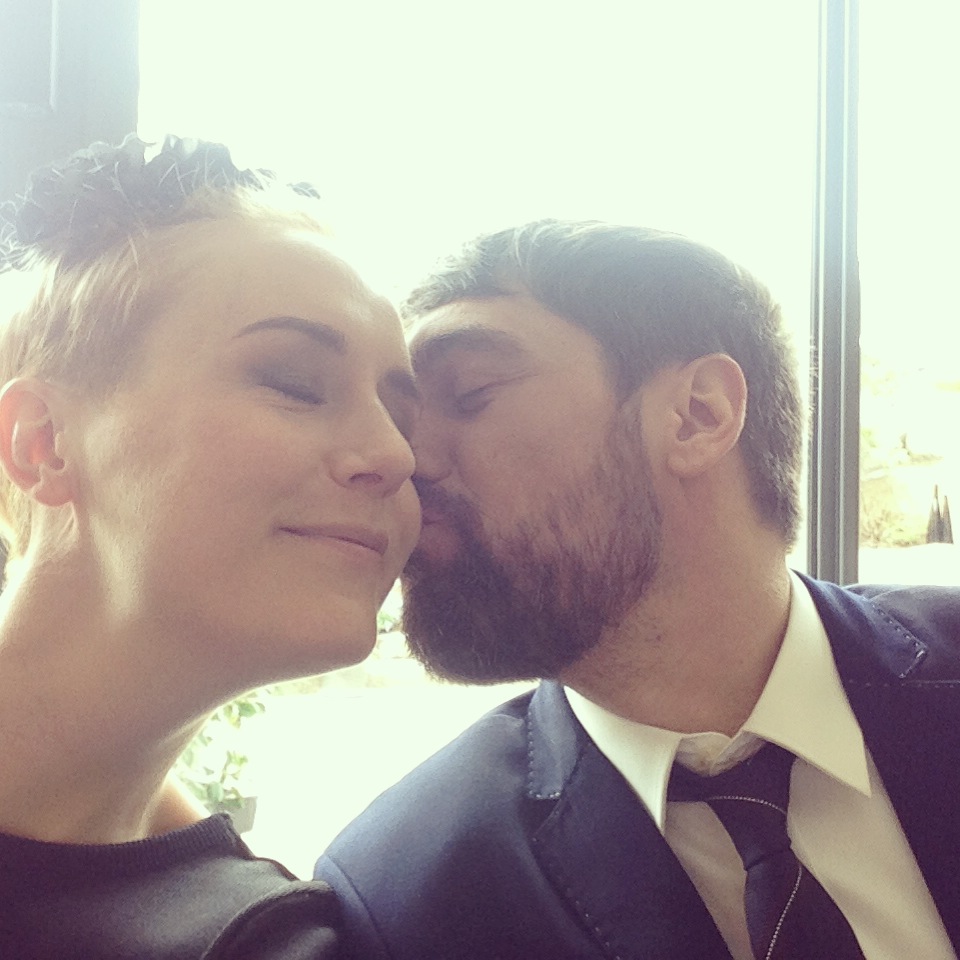 After the wedding lunch that took five hours, we had a small break before heading to the evening party that took place in the beach area of Barcelona. The taxi drive to Barceloneta took quite awhile because there was a manifestation that had not been announced to the authorities. Basically the police shut down the main streets around the thousands of manifesting people and police helicopters circled the area – the following day we saw some of the bank windows broken all around that area. Although we did not see any of the actual manifestation, we sat close to half an hour in the taxi – in traffic that was completely jammed (photo below was from a crossroads that we were stuck in like 5 minutes). The taxi driver had had only two customers within the previous two hours due to the chaos – poor guy. Finally, at the destination, it was such a windy night, and the waves were really high; the sound of them breaking against the shore set a nice, dramatic soundtrack when we approached the bar.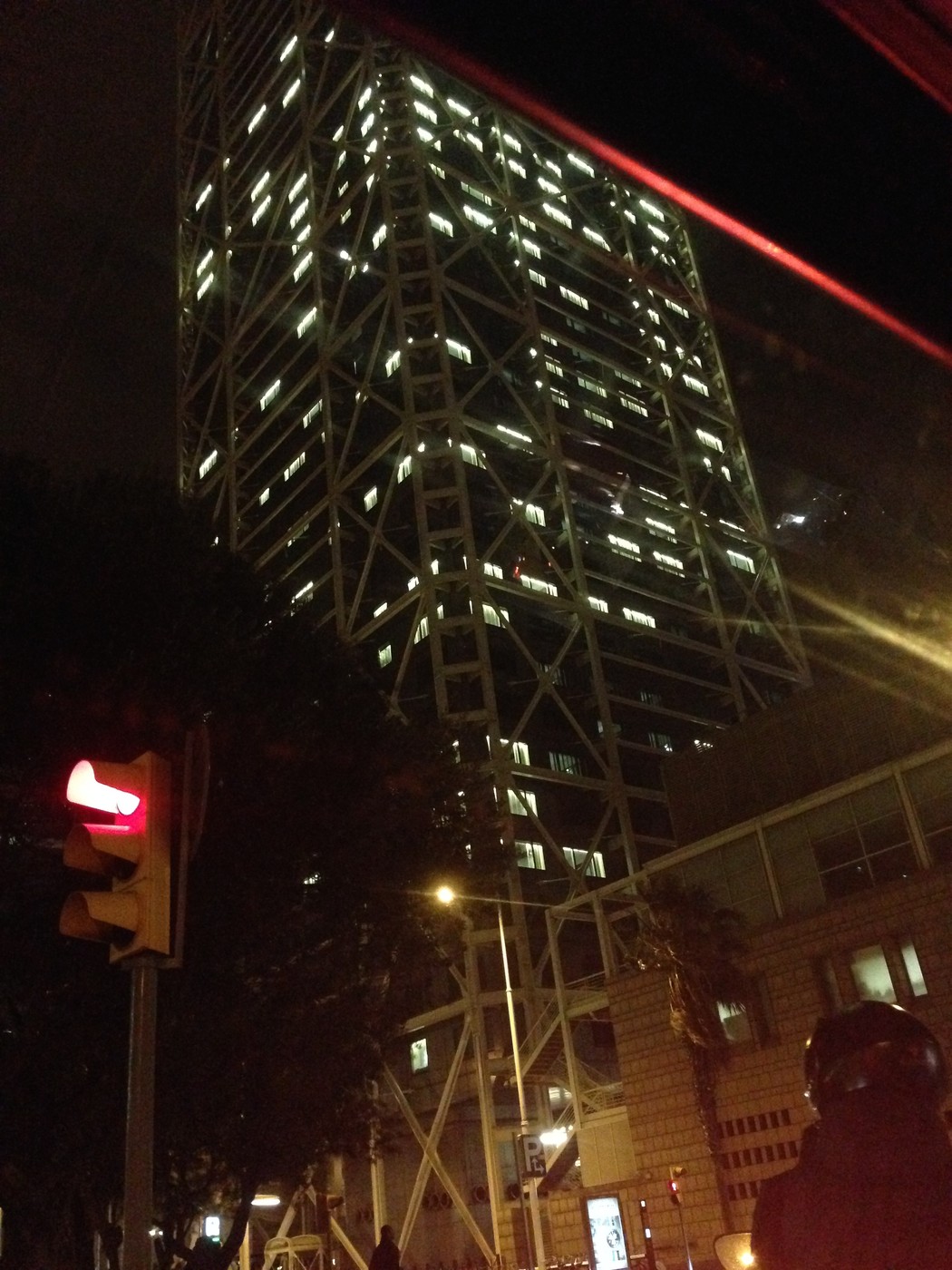 The just married couple headed this week to Bali on their wedding trip, so all the guests were given a bag filled with beach holiday inspired stuff. The removable tattoos turned out to be a great hit. All the guests were covered with a variety of tattoos at the end of the night.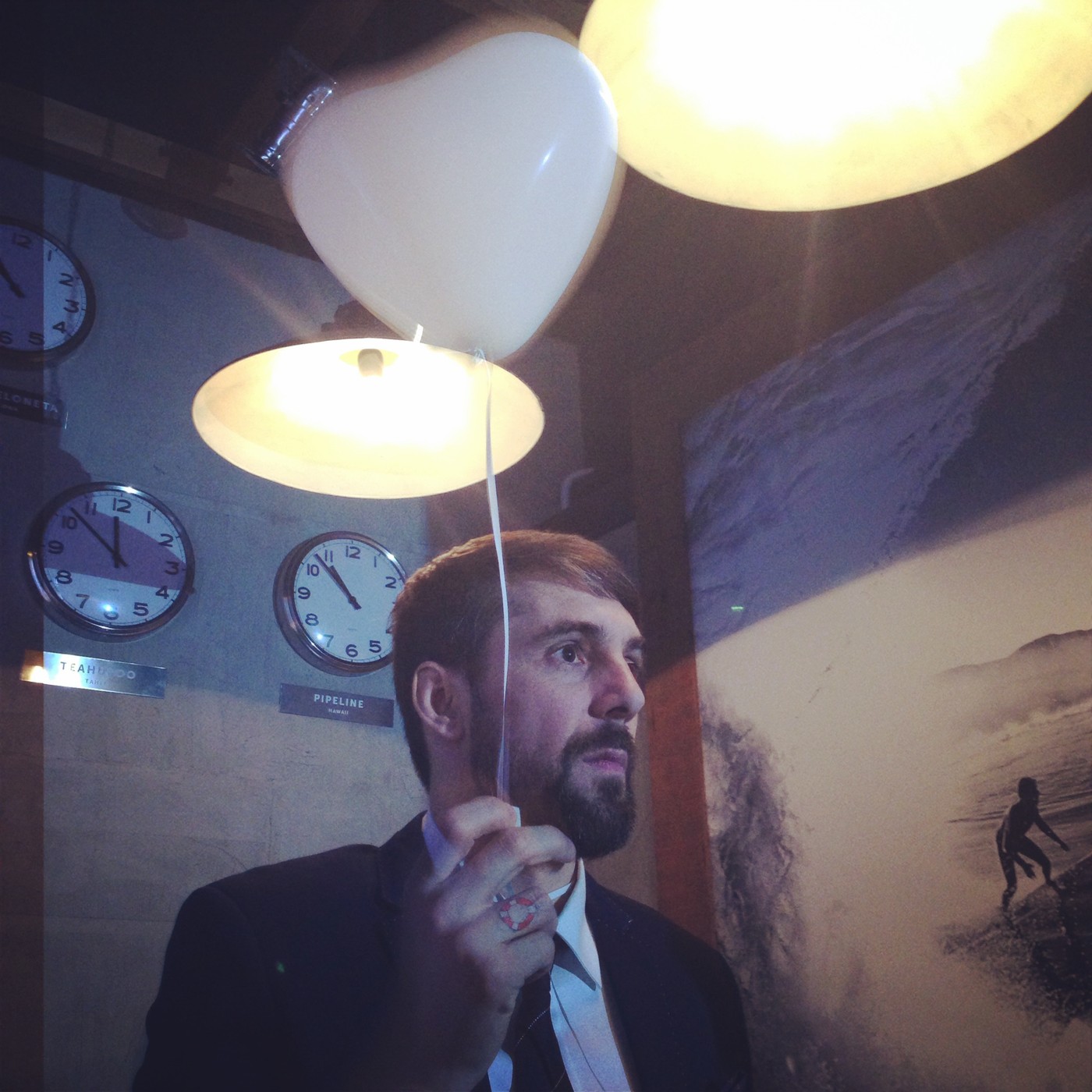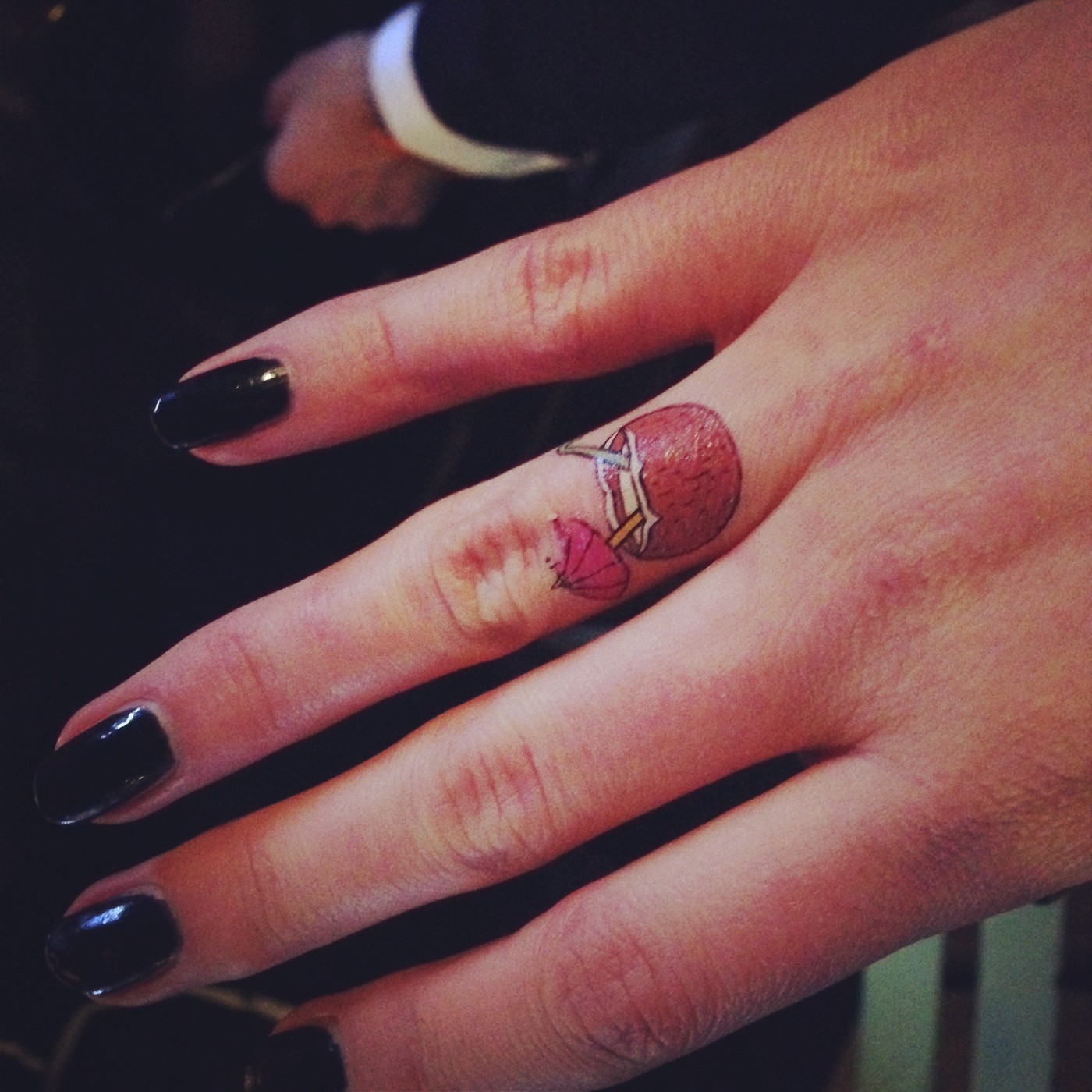 We had a splendid time in the evening party as well, and I got to spend time with my spanish hermana, Gon's sister Alicia. I really have missed her company because we see ecah other so seldom. It is really great to return to Spain in the summer for a longer period, so we get to have a proper têtê-à-têtê.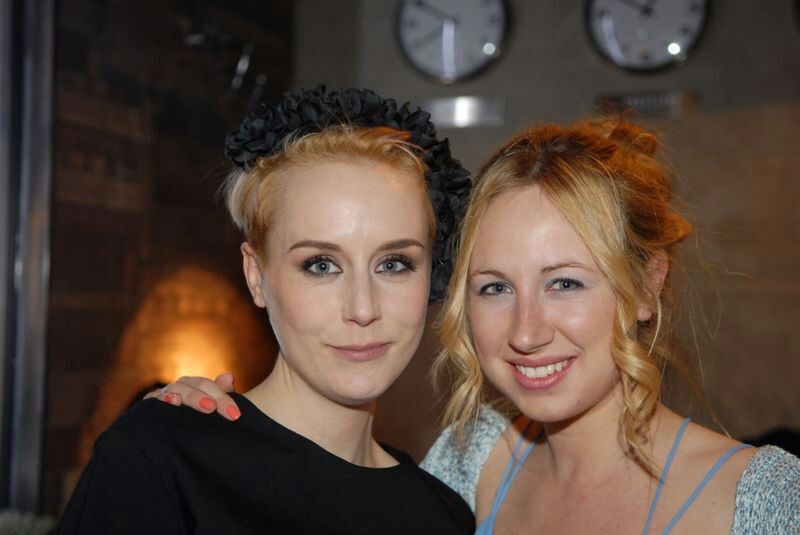 On Sunday, we were able to hit the streets and the shops because, amazingly, on that Sunday, the shops were open in Barcelona. We had such a lovely time roaming the streets that we have walked many times before together, without any spesific destination or hurry. We had lunch in a restaurant called Cuines Santa Caterina where we have had lunch once before. The place is wonderful and we never take a table, but instead sit at the bar, we you can see the chefs working under the watchful eye of the maestro. What a great place to enjoy good food and at the same time admire the preparation of the dishes.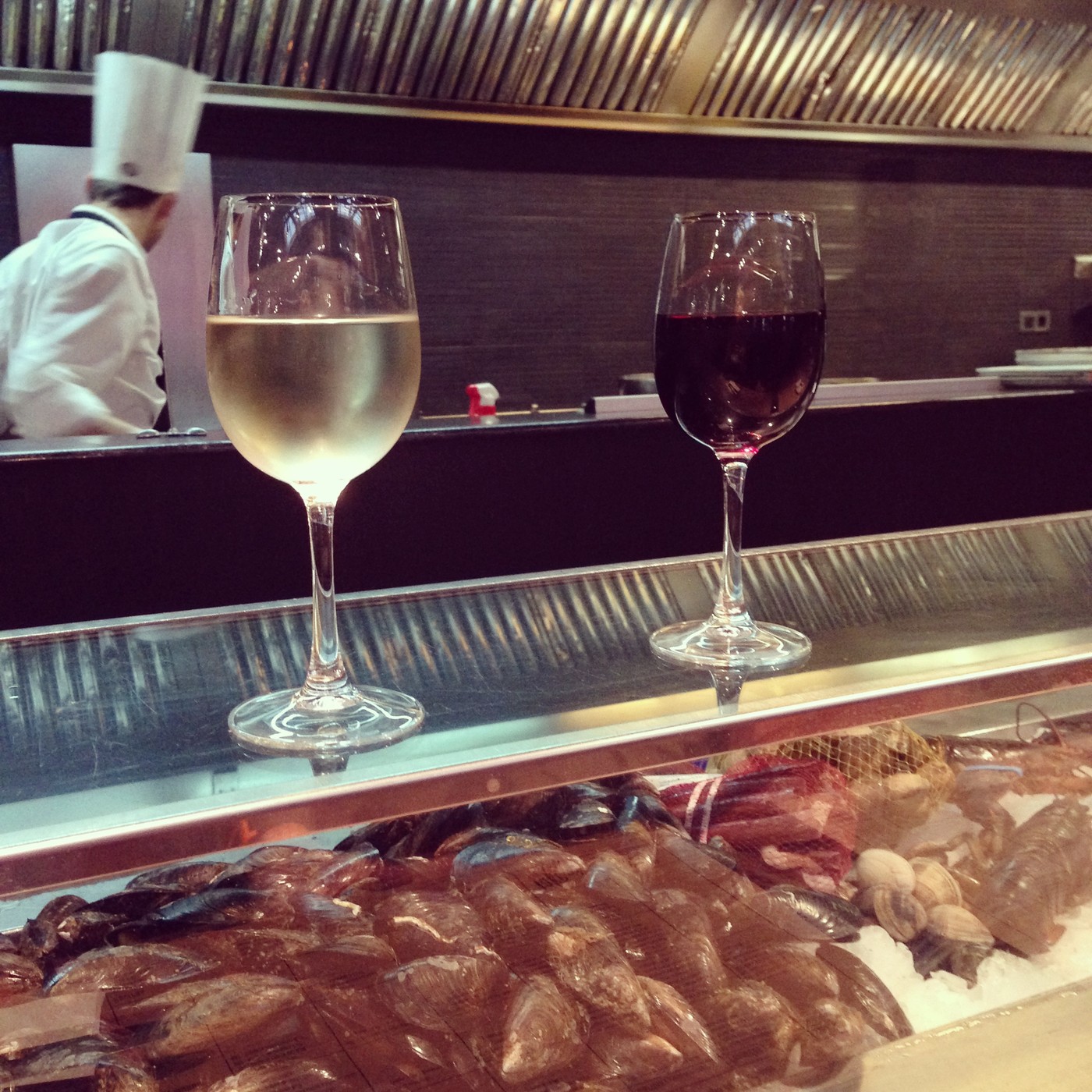 Gon has missed the seafood a lot, so he chose two of his favourites (the starter below)  that you do not get in Finland. Also there was plenty of choices for me to pick a nice vegan choice. And the sauce romesco that accompanies many catalan sea food dishes, and which is also suitable for vegans, is a total killer. It is as easy to do at home as is pesto, so do give it a go, and have it for example with some nice white fish. (I admit to being lazy, and bought my romesco to take home from El Corte Inglés) .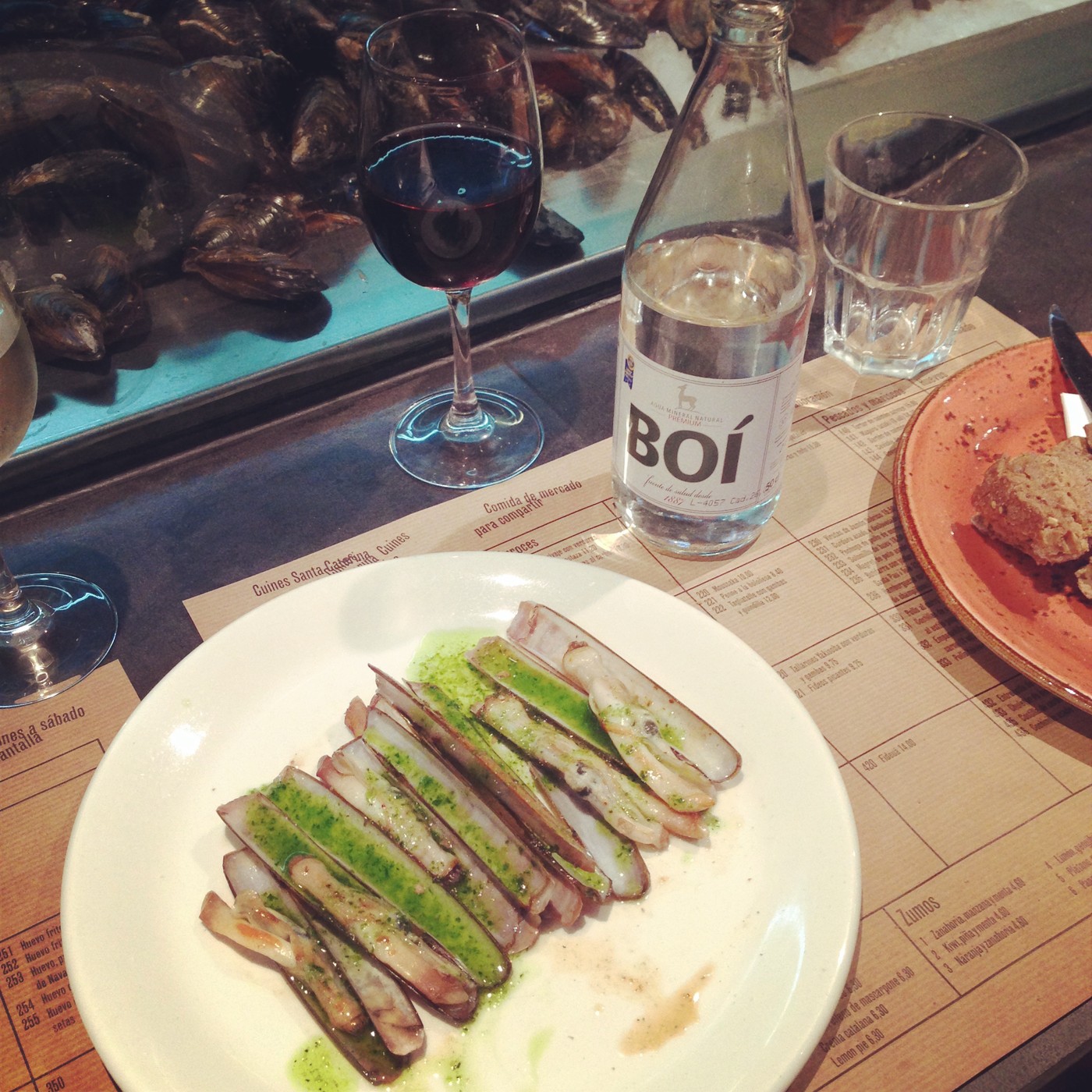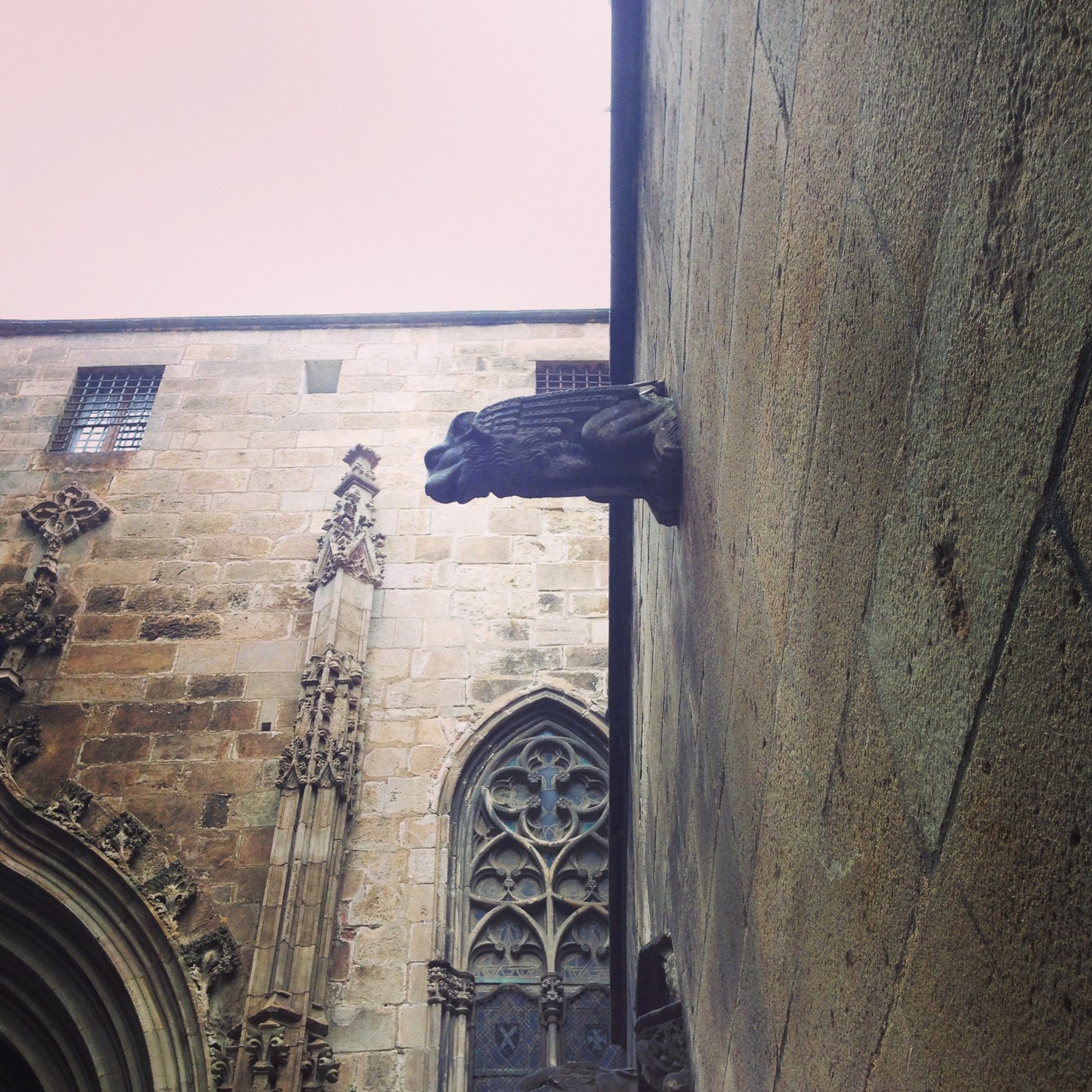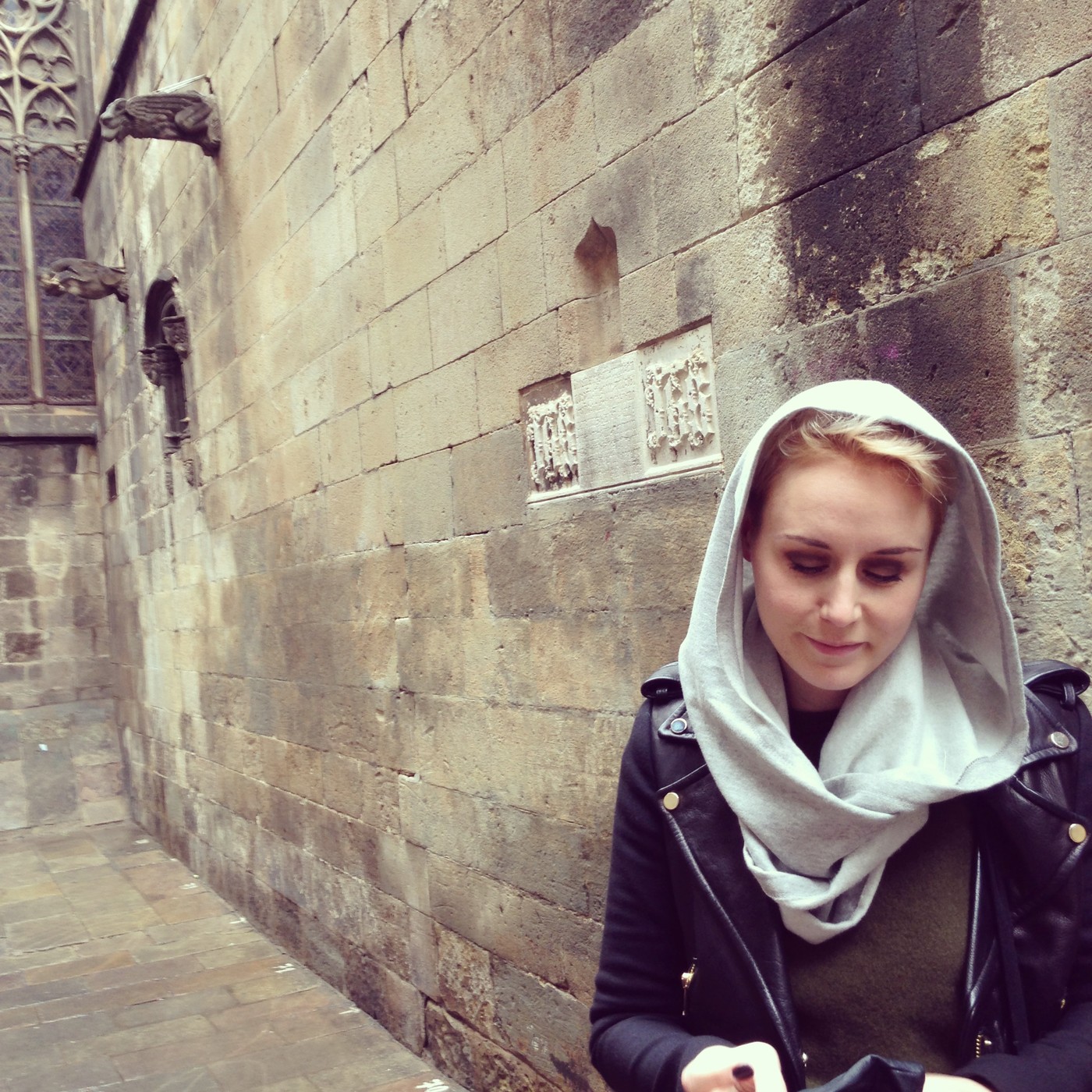 We spent the whole Sunday walking around in the center, Gracia and Borne, from which the two latter ones are my favorite parts in the city. 
We had dinner in Gracia, in a japanese restaurant Kibuka that we both have heard to be a good place. We did not find it that spectacular, the tables were way to closely situated (even for spanish taste) and the sushi was just mediocre at best (really little vegan choices and they were within the lines of cucumber-carrot makis). And of course, admittedly, I was difficult to please anyhow because of the looming departure the following day, and saying goodbye to each other.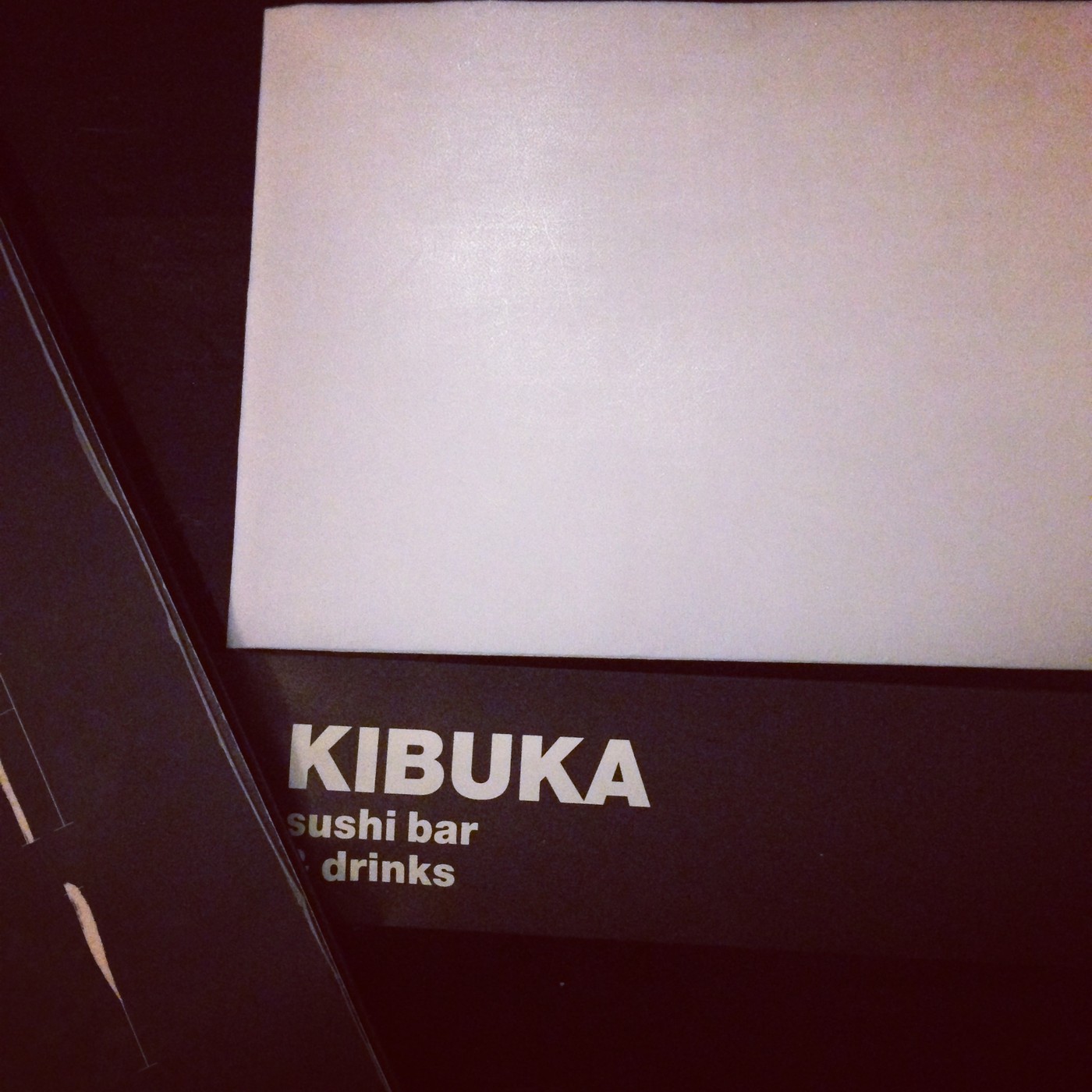 The three-and-a-half days in Barcelona is such a sensory overload that I felt dazed atleast two days after. After landing to Finland, everything feels a little too quiet, colorless and emotionally lacking, until you get attuned again. Still, I feel blessed to have these two families, to be able to balance between these two cultures and appreciate their variety. 
Here's a song from a Spanish singer, whose CD Gon had bought me as a gift when he came to visit me for the first time in Finland.
And some other goodies: