Vegaani-ilottelua / Vegans Throw the Best Brunch (Punch)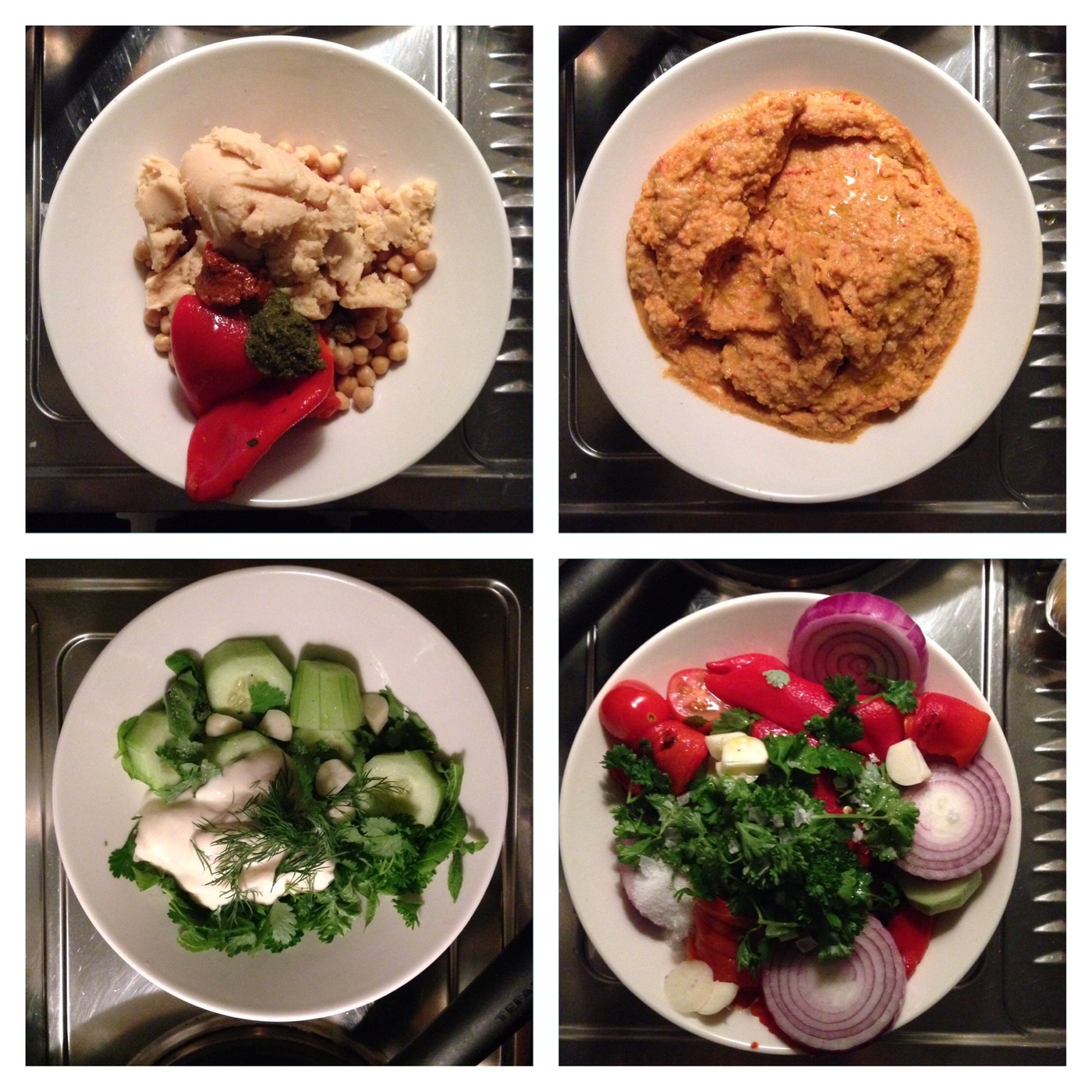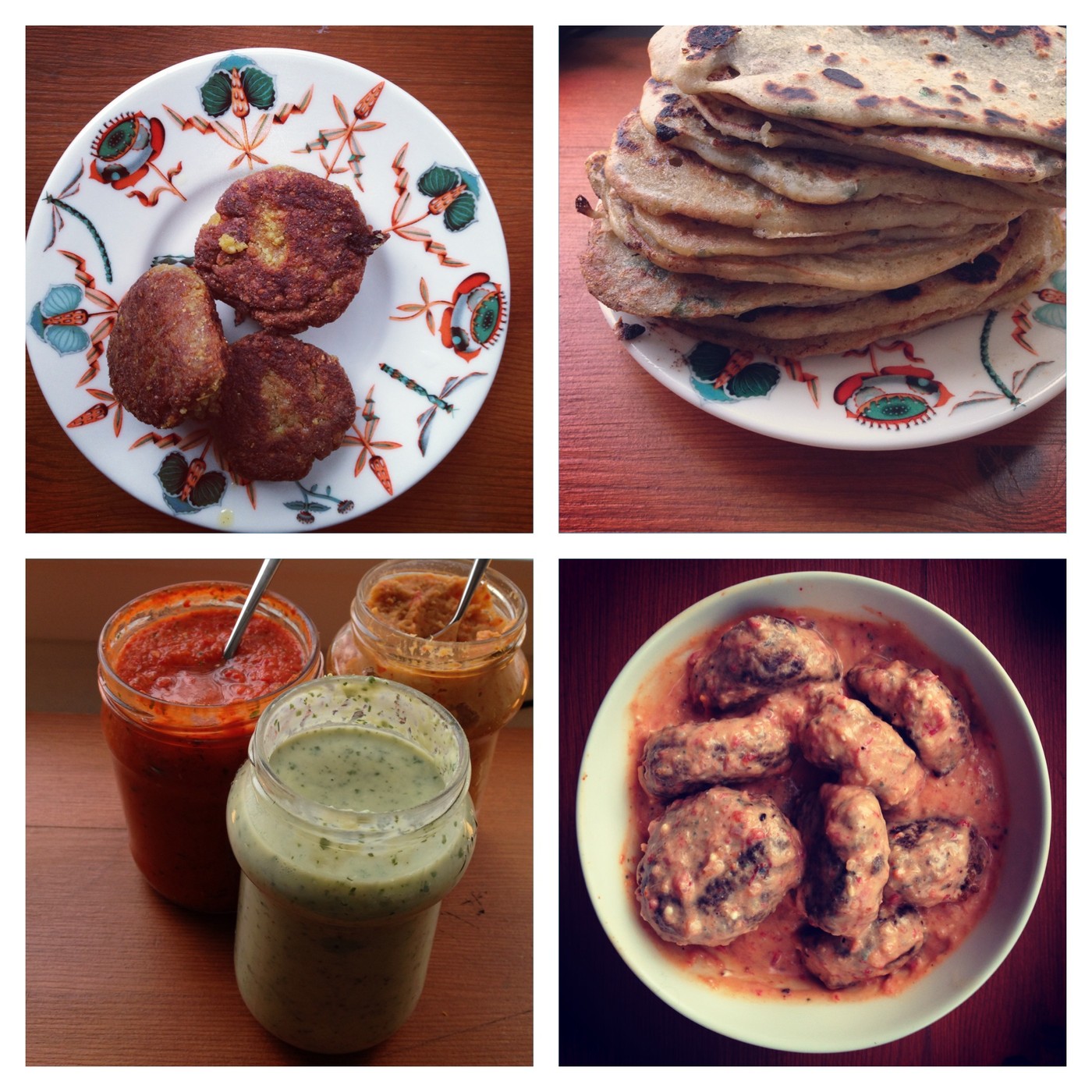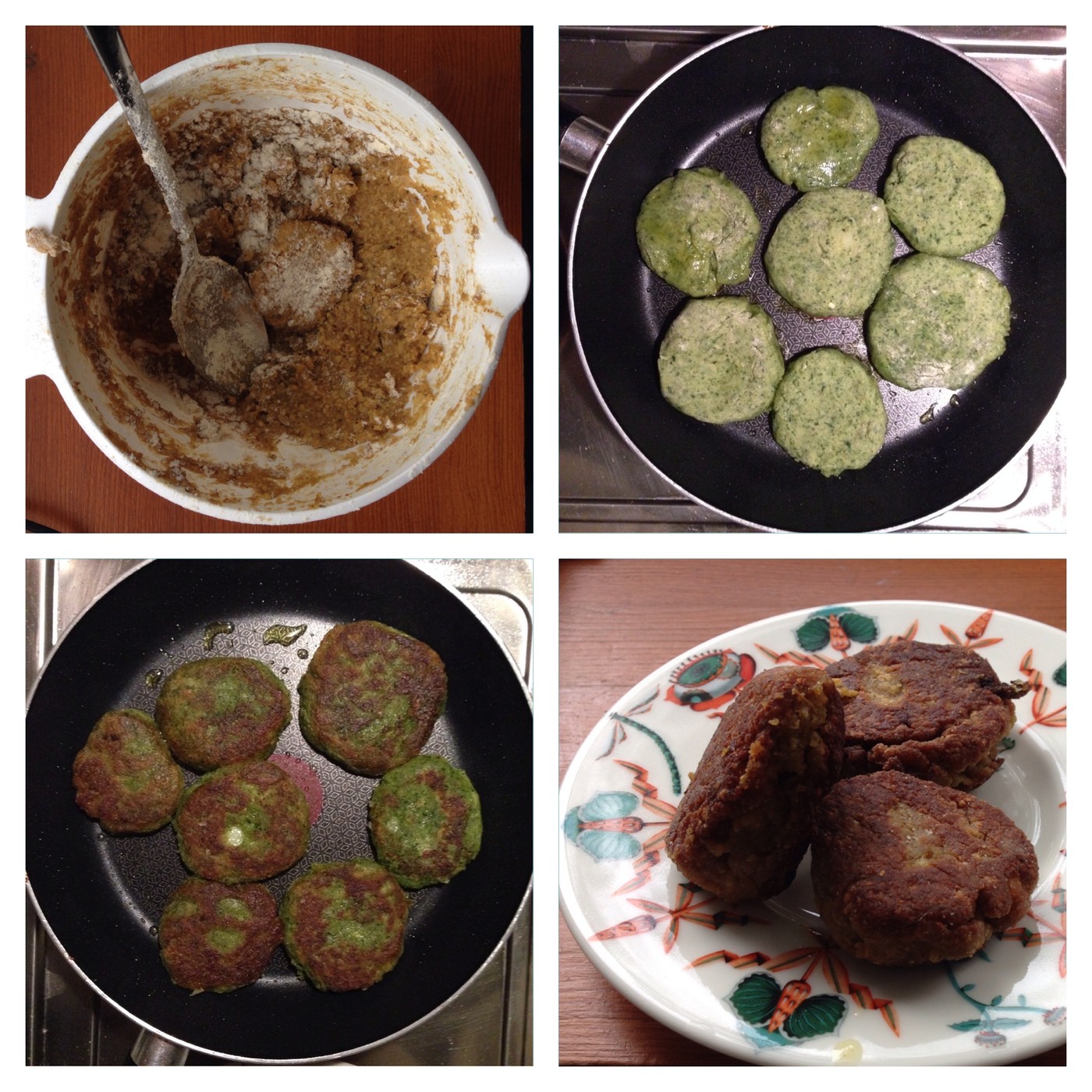 Vegan food never ceases to amaze me: the pure taste of different ingredients like vegetables, mix well with some basic spices like ginger, coriander, garam masala and honey (yes, I use honey, although I perceive myself vegan, boo hoo). I invited some of my new acquaintances to my place for a Sunday Brunch – Vegan style, and everyone brought some vegan dishes with them. Unfortunately, I did not take photos of their dishes but I have the recipes here (couscous salad) and here (carrot muffins) and here (a killer quinoa sald recipe) and here (a sort of salsa recipe that one of the guests brought with her from Chile), so use your imagination. The photos that I have in my post are of those dishes that I served yesterday. The vegan dishes that we had yesterday, were not planned beforehand that much, but they combined into one coherent brunch, which is, I guess, due to the origins of vegan food that goes back to the Middle East, India and partly Mediterranian cuisine.
I am always keen on trying different sauces, dips and pastes, and so I did three versions, from which two I had tried before, but now concentrated on developing them futher. I had some leftover glass jars that I always clean and store, and I poured the sauces in them which resulted in a visually nice rustic serving dish. The jar with the red content at the right back of the trio, is ezme, where the main ingredients are cherry tomatoes, onion, oven-baked red peppers, garlic, cucumber, parsley, salt, honey and olive oil mixed and chopped roughly in a blender. The second one from the back and to the left, is something new that I just came up with: chickpeas, hummus, oven-baked red peppers, tandooripaste and coriander paste mixed in a blender until smooth (tastes soooo good). And the third one is raita that is done in soy yoghurt and I put a dollop of coconut milk, garlic, cuccmber, coriander, parsley, dill and a lot of mint in it.            
I prepared two kinds of vegan balls as well, in the other ones I mixed boiled potatoes, spinach, tandooripaste, green chili and used chickpea flour to create nice pancake shaped patties from the mashed mixture (third collage, upper photo in the right-hand corner and bottom photo in the left corner). The other ones I started out as basic falafels but something went wrong and the dough turned out rather dry – so I had to come up with a solution on how to remedy the situation, so I was standing there, frantically looking around: my eyes saw a banana and I thought, why not? So I added some more tandooripaste in to the mix to even out the sweetness of the banana and threw in some extra coriander as well, and oh my, it was the perfect solution! The consistency was perfect, and the taste beacme softer and fuller (second photo, right-hand corner). I thought to myself that if the banana worked that well in the falafels, why not use it to bind the bread. I mixed some durum wheat flour with water and coconut milk, coriander and then a banana (+salt) whipping them into a more pancake-ish dough rather than a firm bread dough and then cooked them on a pan from both sides each bread (second collage upper right corner). They turned out as sweet but really tasty breads that became my all-time favorite. And it was so easy to do them!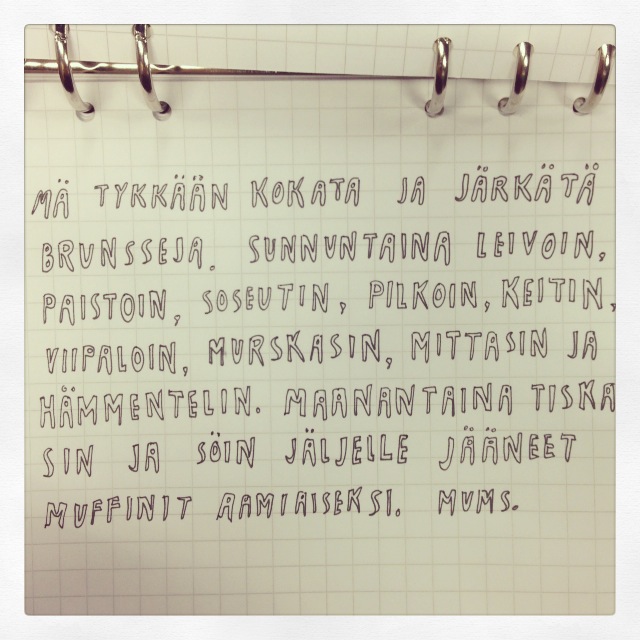 Recipes:
Ezme
400 g cherry tomatoes

2 red onions

1 juice of a lemon

half a cucumuber

3–4 oven-baked red peppers

1 garlic

fresh parsley

fresh mint

some black pepper

a dollop of olive oil

honey

salt
Cut in small pieces the tomatoes, red peppers, onion and cucmber, then mix them with the herbs and the spices. Put them in a blender and process until roughly and evenly cut
Red pepper-chickpea paste
2 oven-baked red peppers
400 g cooked chickpeas
1 dl hummus
garlic
coriander paste (Spice Up)
tandooripaste
 Mix the ingredients. Yammy.   
Raita
2 dl natural soy yoghurt
half a cucumber
garlic
fresh mint
fresh coriander
fresh dill (all he herbs you want to use)
0,5 dl coconut cream
(salt & 

honey)
Potato-spinach patties
1 kilo of potatoes (those ones that are good for mash)

200 g of frozen spinach
1 green chili
salt
tandoori paste
chickpea flour
olive oil for frying
 Peel the potatoes and cut them into smaller pieces. Boil them until mushy, remember to add a little salt, so the potatoes don't get too moist. Remove excess water form the spinach that you have melt in the micro oven and then mix the spinach with the boiled potatoes. Add green chili that you have cut in small pieces, and a small spoonful of tandoori paste (taste if you wnat to add more). Mash the ingredients and add some chickpea flour until you get a smooth texture. Dip your hands into the chickpea flour and take some dough and pat them gently into patties of your liking. Heat the pan warm and fry the patties on both sides on the pan with a generous amount of olive oil. 
Banana-coconut-coriander breads
5 dl durum flour
1,5 dl water
0,5 coconut milk / cream
salt
1 banana
tandooripaste
fresh coriander
 Crush the soft banana with your hands and then mix everything into a fluffy mixture that you can pour onto the pan. Keep the dough still thick, do not make it too runny.Heat the pan, pour a small droplet of oil on it and pour a small amount of dough on the skillet – fry the breads on both sides.