Viisi vuotta ensitapaamisesta / Five Years with Him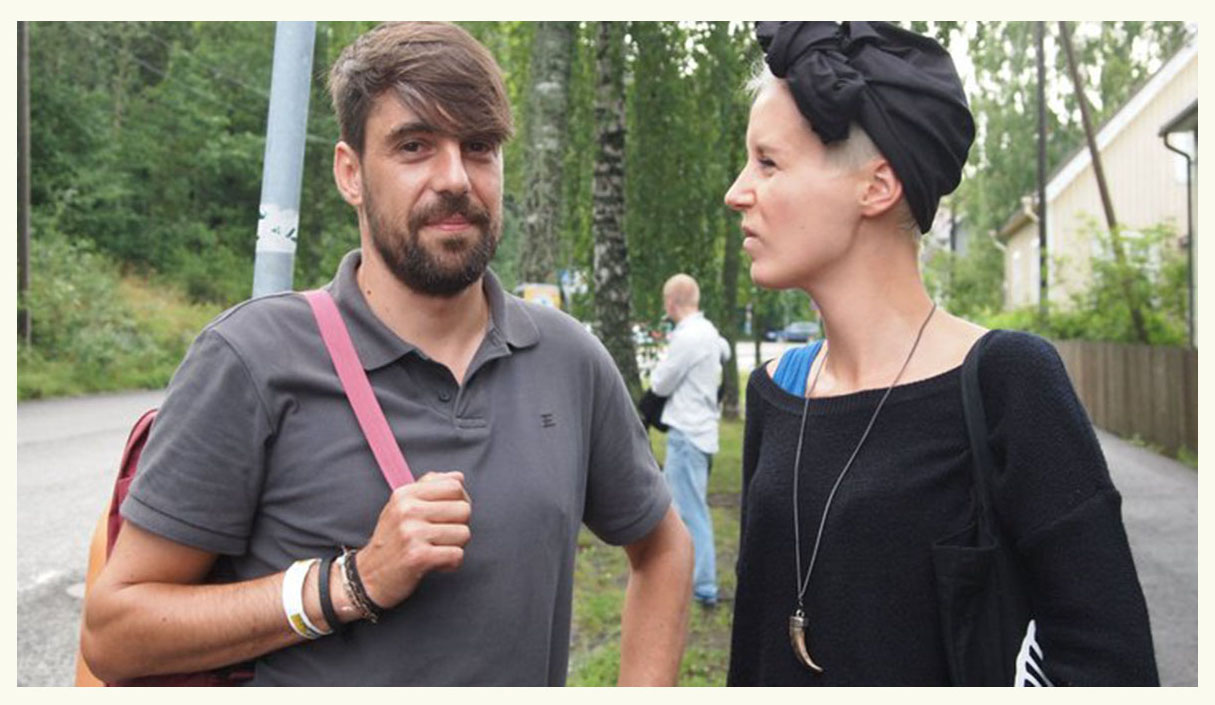 When I meet new people and they become acquainted with my spanish esposo, they often ask the question "how did you meet each other?". Therefore, on the day of my departure back to Lapland and with the recent anniversary, I thought to take a look back, relatonship-wise.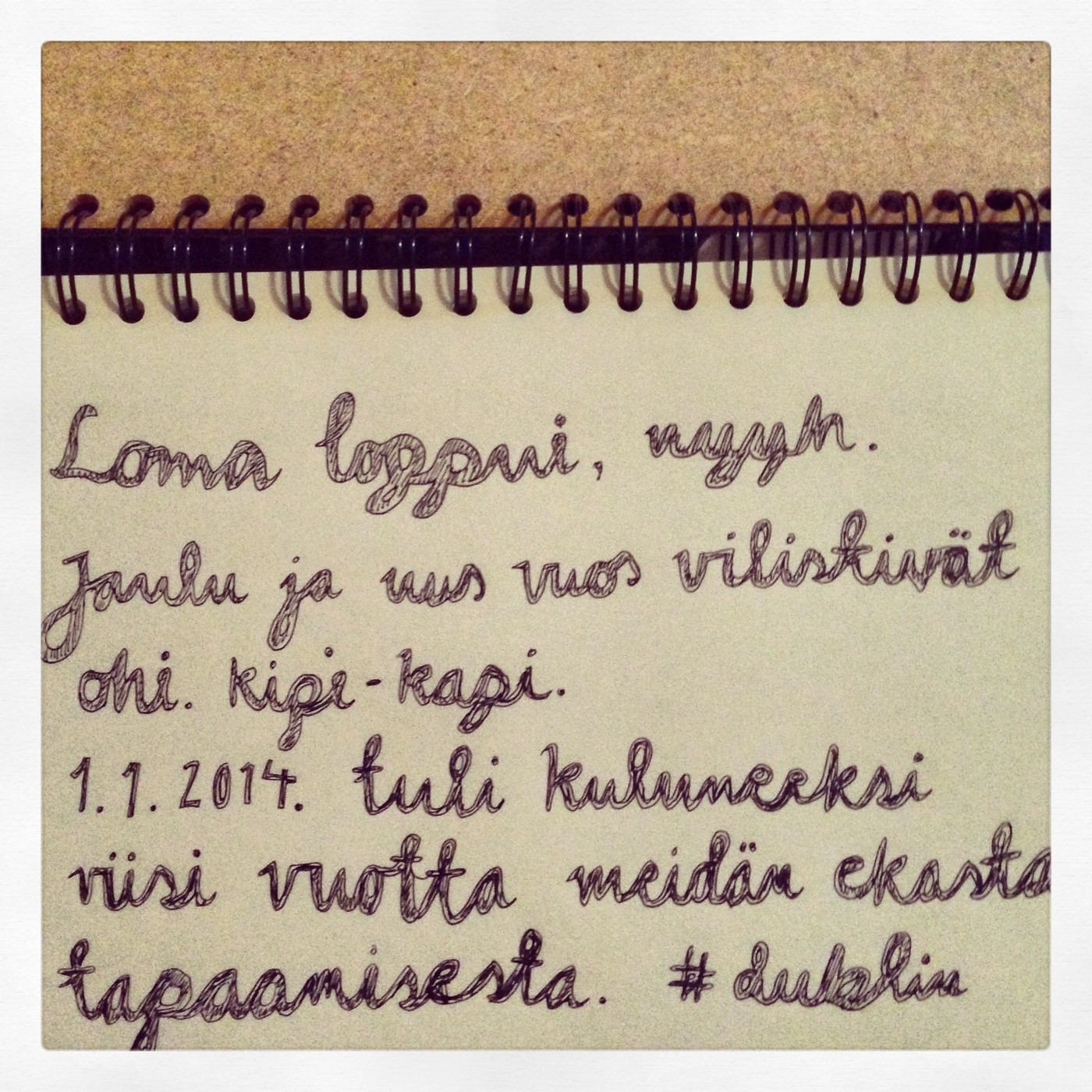 On the first day of January five years ago, I was in Dublin with a friend of mine and as expected, we went to a pub in the all-too-well known Temple Bar area. We were dancing there (yeah, there was no dance floor but we sort of created one there because we felt like dancing), having a great time and not drinking Guinness, and I do not exactly remember how it came to happen but I remember a very vertically challenged person walking past my friend and suddenly getting on his toes and licking the nape of her neck. I discarded the sight in my tipsy dancing frenzy but apparently one member of the group of people drinking next to us, had taken notice and came to comment to Karin something like "Is that the irish way of saying hello?" Later he told me that he had eyed us already earlier, watching me dancing there without any dance floor around. Karin talked with him and I went over as well to introduce myself – and to be honest, to go and get Karin back to the impromptu dance floor. We introduced ourselves to the spanish group and continued dancing in a mixed group, and somehow we ended up dancing together – I think by the persistance of El Macho Fantastico. We started talking and went out to have cigarettes and talked some more and danced and talked. And we did the same the next night as well. I remember that I was so taken with his presence and the way he expressed all his thoughts with passion – it seemed that for the first time I met a man that was really present and showed undivided interest towards me in that precise moment we shared.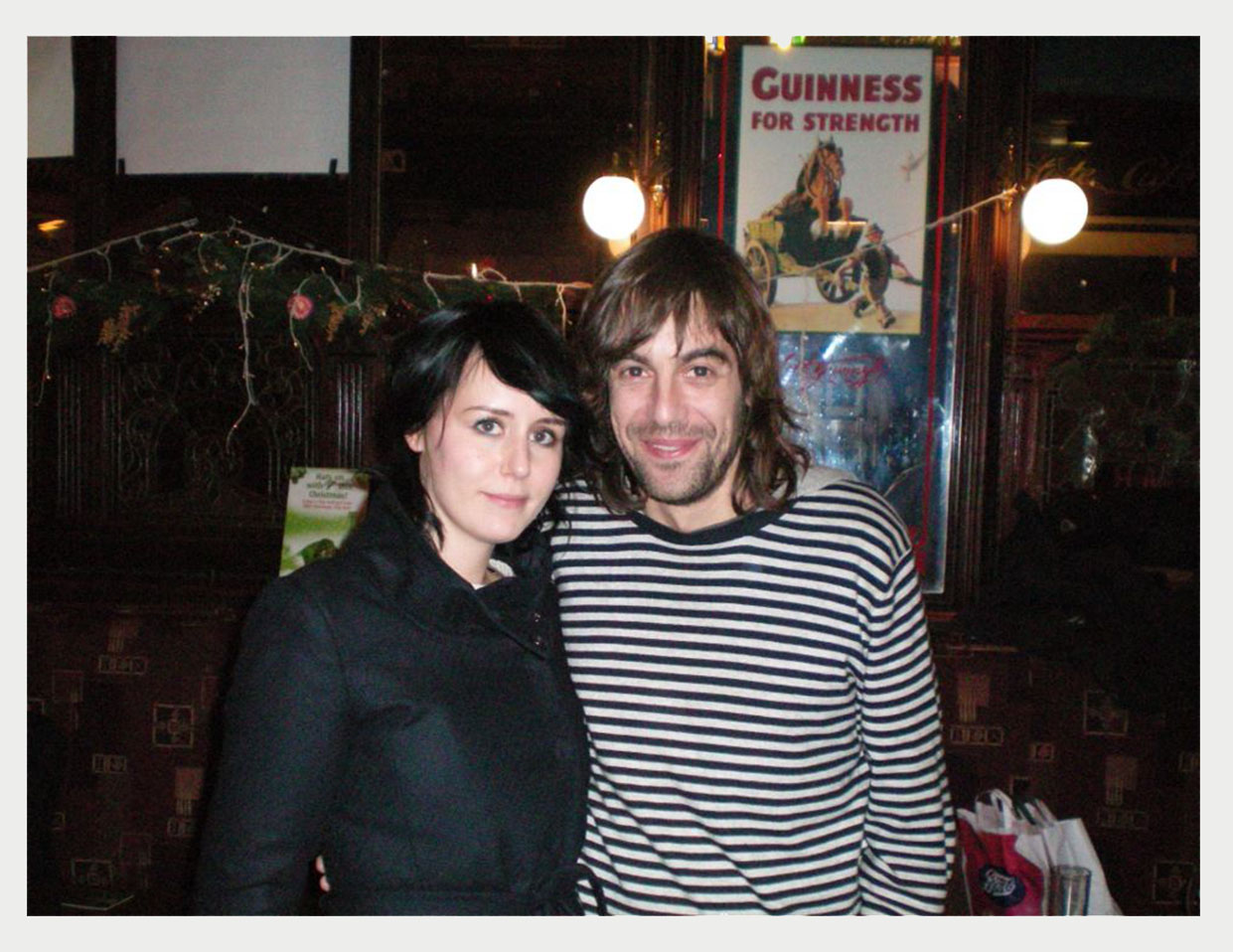 These photos are from the third night that we met just the two of us, before he and his friends left back to Spain. We talked a lot that night, sitting mesmorized by each other in a bar called the International (later it has made me smile to think of the name). When we had to depart that night, we had not kissed and we did not kiss, even then – Gon came around to it many times but I declined fearing that it would come with too high of a price for me. We exhanged addresses and so, but I was doubtful to hear anything of him after returning to Finland.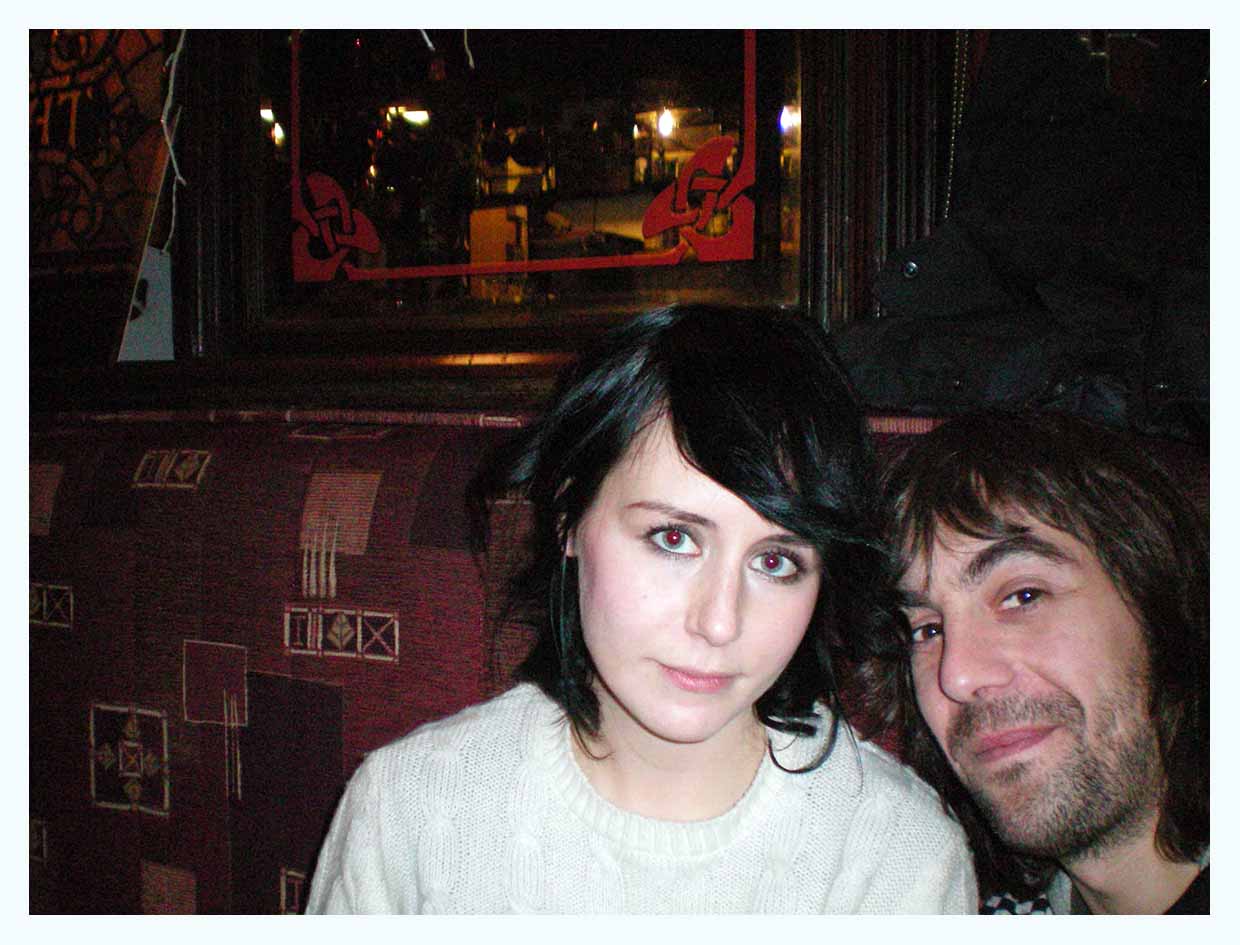 After arriving to the airport and opening the cell phone, I had several texts waiting from him. It felt soooo good, and I remember feeling giddy all the way home (although the flight times were inhumane). I remember that I went to my friend's place that morning to have breakfast – after she opened the front door to me, I just blurted out: "I'm soooooo fucked, I met a man from Barcelona". 
And that man proved to be very persistant. So we did Skype – like every night from that on. And when he started to talk about meeting again somewhere, I was a bit reluctant because somehow, I thought that someone cannot be that interested in me that he would travel from the ever-so-exotic Spain to Scandinavia in February. After going through the worst case scenarios in my head (1. He has a wife and 3 children 2. He's a black market surgeon trying to harvest my organs 3. I only had those two previous ones), I realized that I am being crazy if I do not go. So we met approximtely 6 weeks later in Stockholm. We went to art museums and had long coffee and tea sessions in various cafes, walked numerous kilometers and kissed. (And luckily before, I did not know how good of a kisser he was, otherwise I would have regretted my decision in Dublin a lot).    
In Stockholm 2009 February.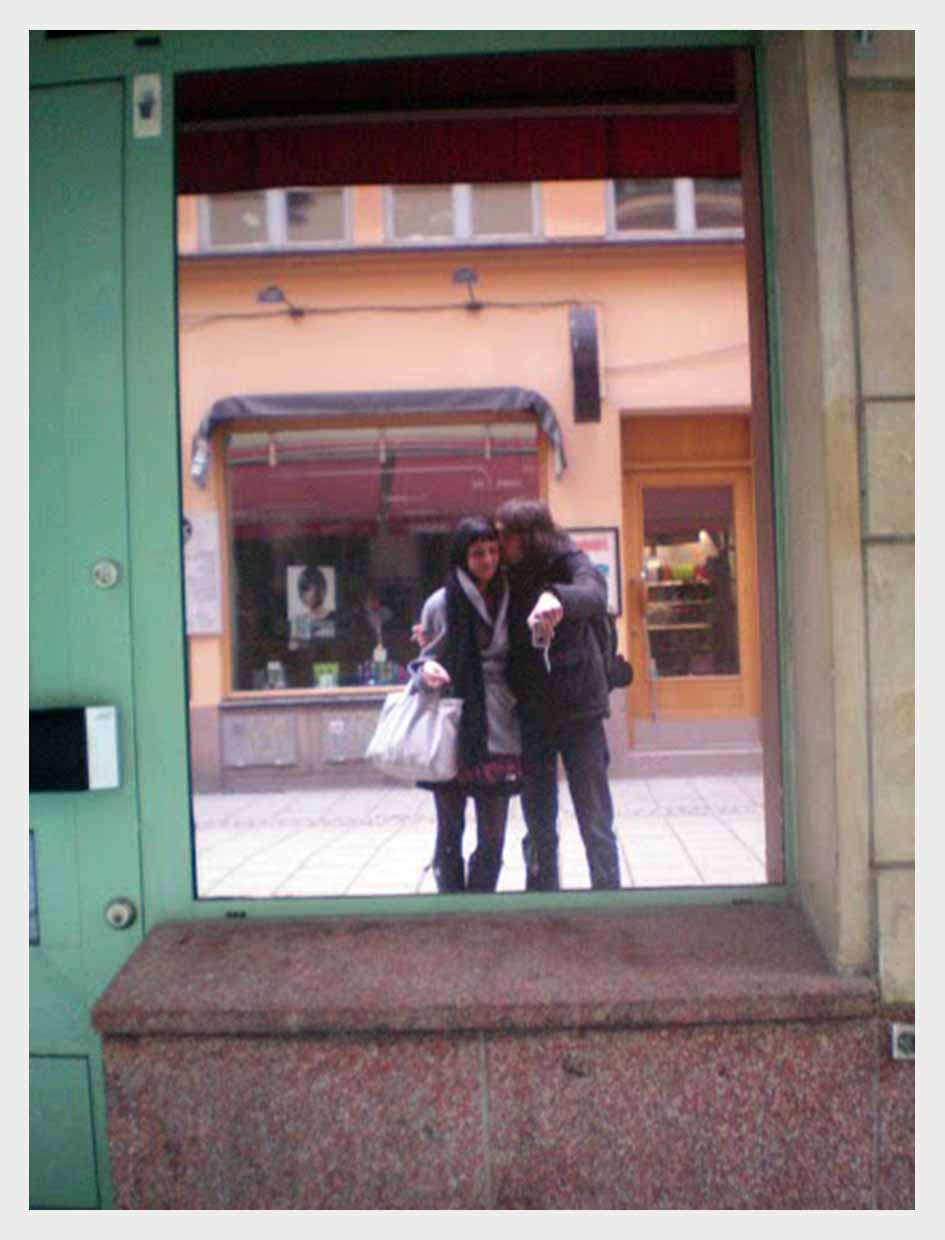 What followed: I went to Barcelona.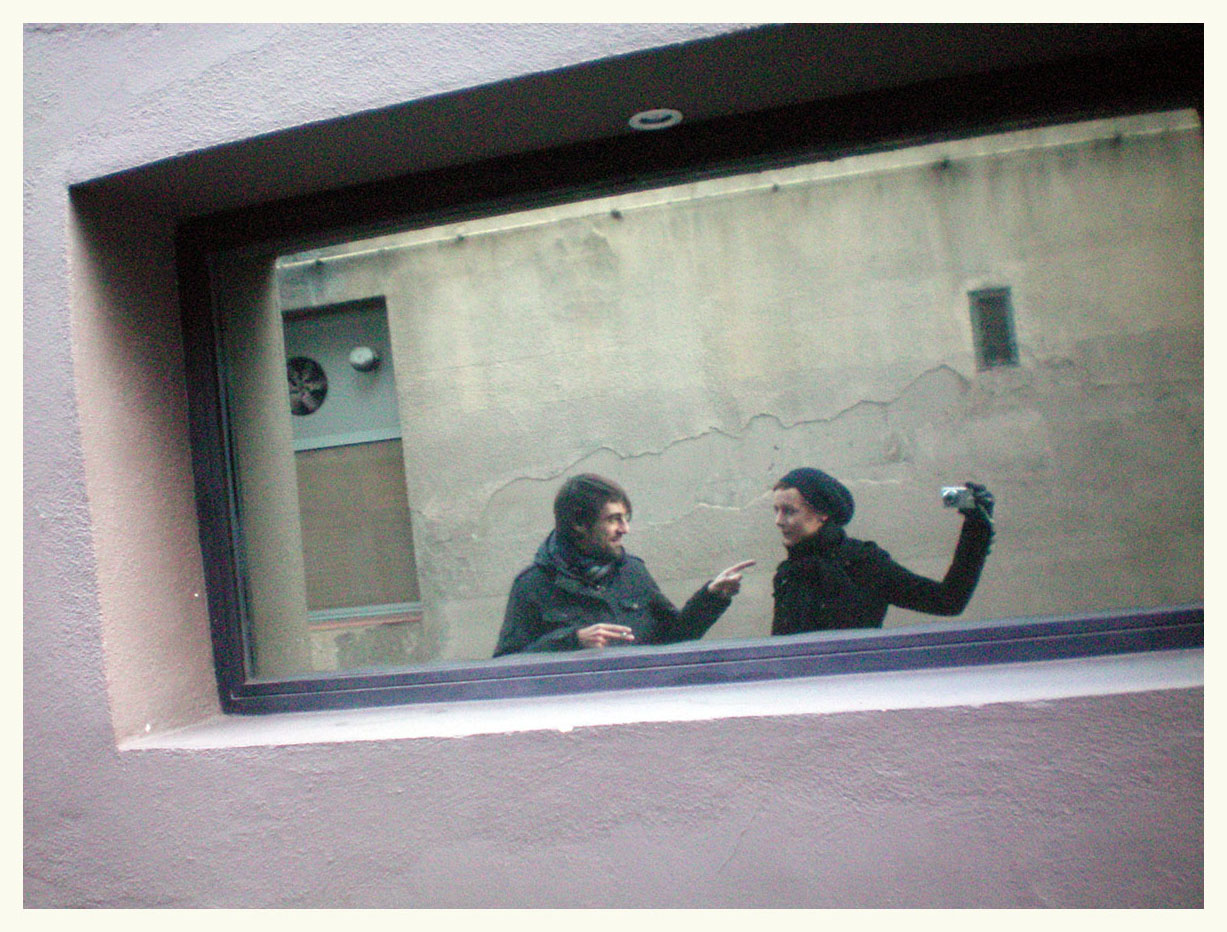 He came to Finland.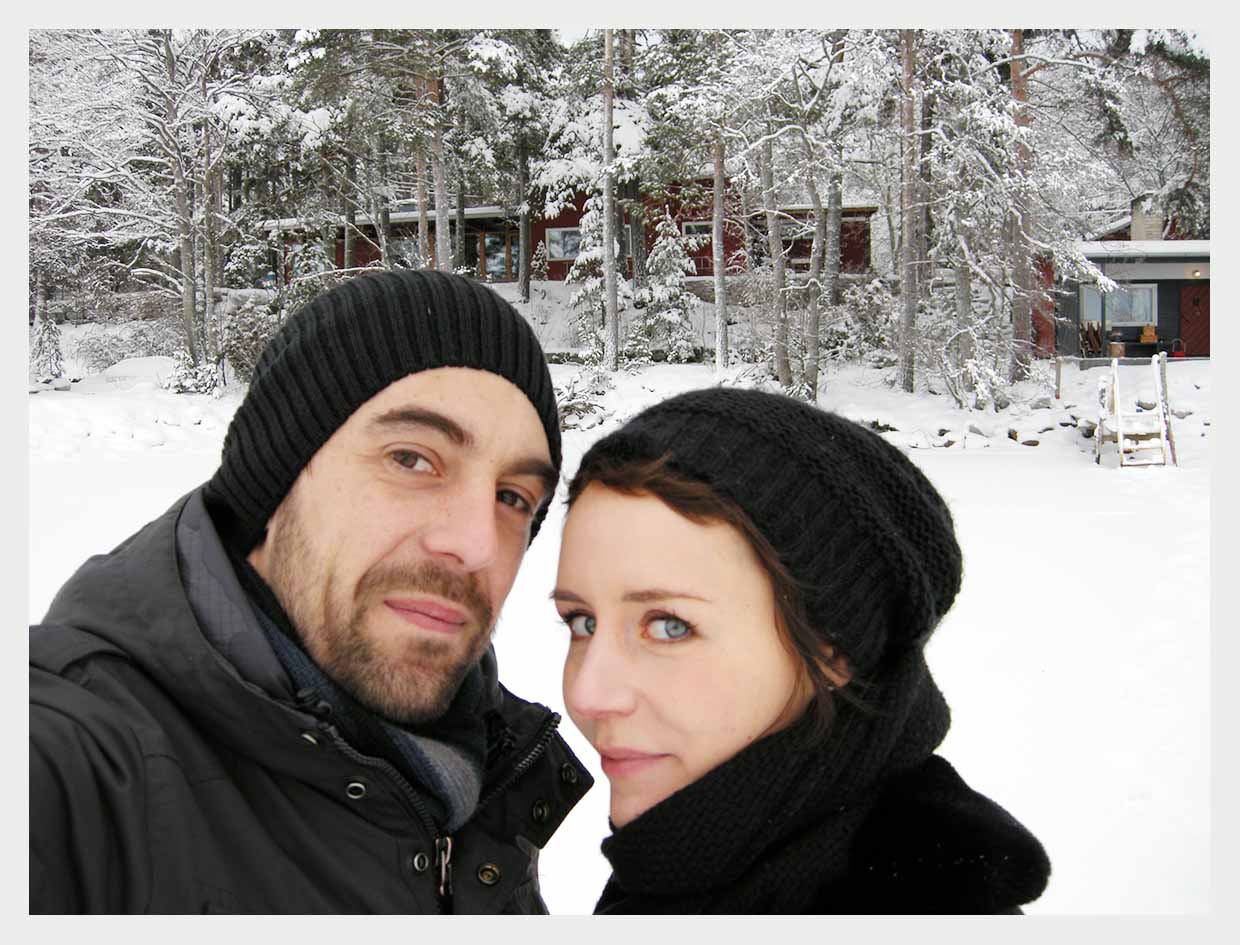 I went to Barcelona.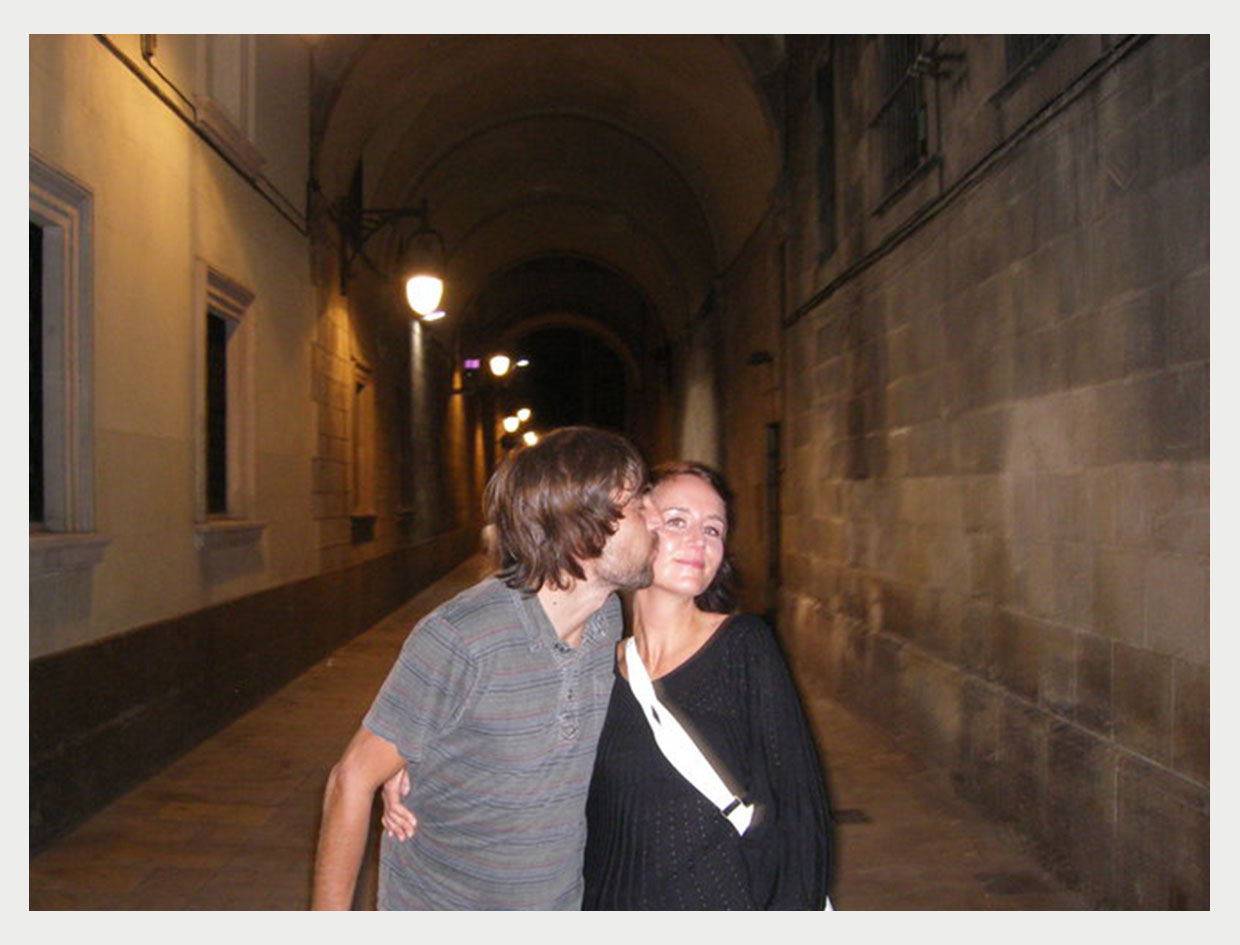 He came to Turku.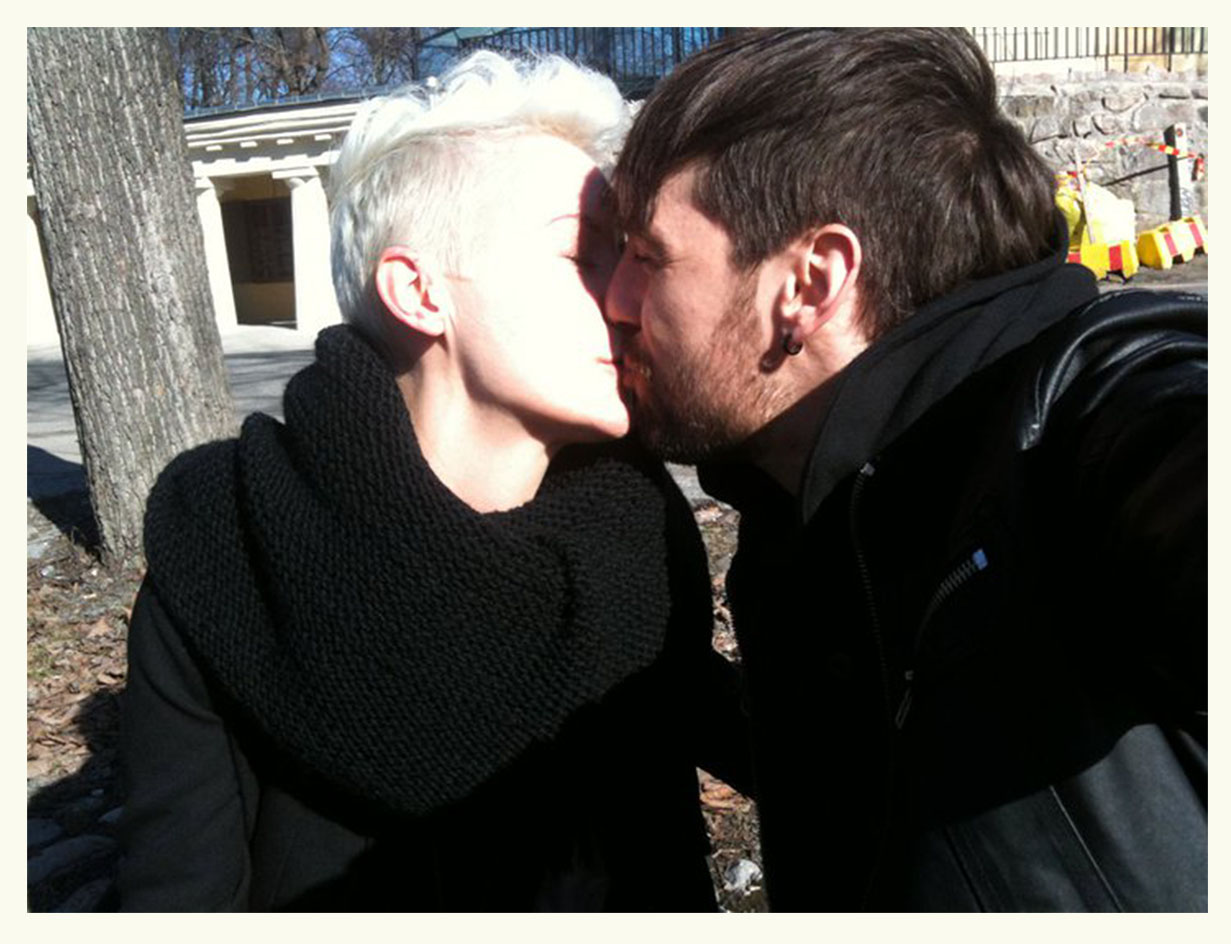 And after going back and forth, back and forth, we started to think about what we should do next. He was very determined to move to Finland, beacuse although all finnish people are amazed that someone would move here, Finland is really a good place to live in. After living all his life in Barcelona, he came to love the quietness of Turku, the way things work here (yes, the system works here), the closeness of nature, the easiness of life and so on. Actually, just yesterday he was remembering that in Barcelona, it took forty minutes to get to work with his motorbike and the distance to his workplace from his home was 13 kilometers. On a rainy day, it could have taken easily more than one hour. So yeah, the sun and the tapas are a nice thing – when you are a tourist. Making your life in a big city can be hard on others and easier for others. Luckily, he was tired of Barcelona and had been thinking of moving to somewhere for a time before we even met.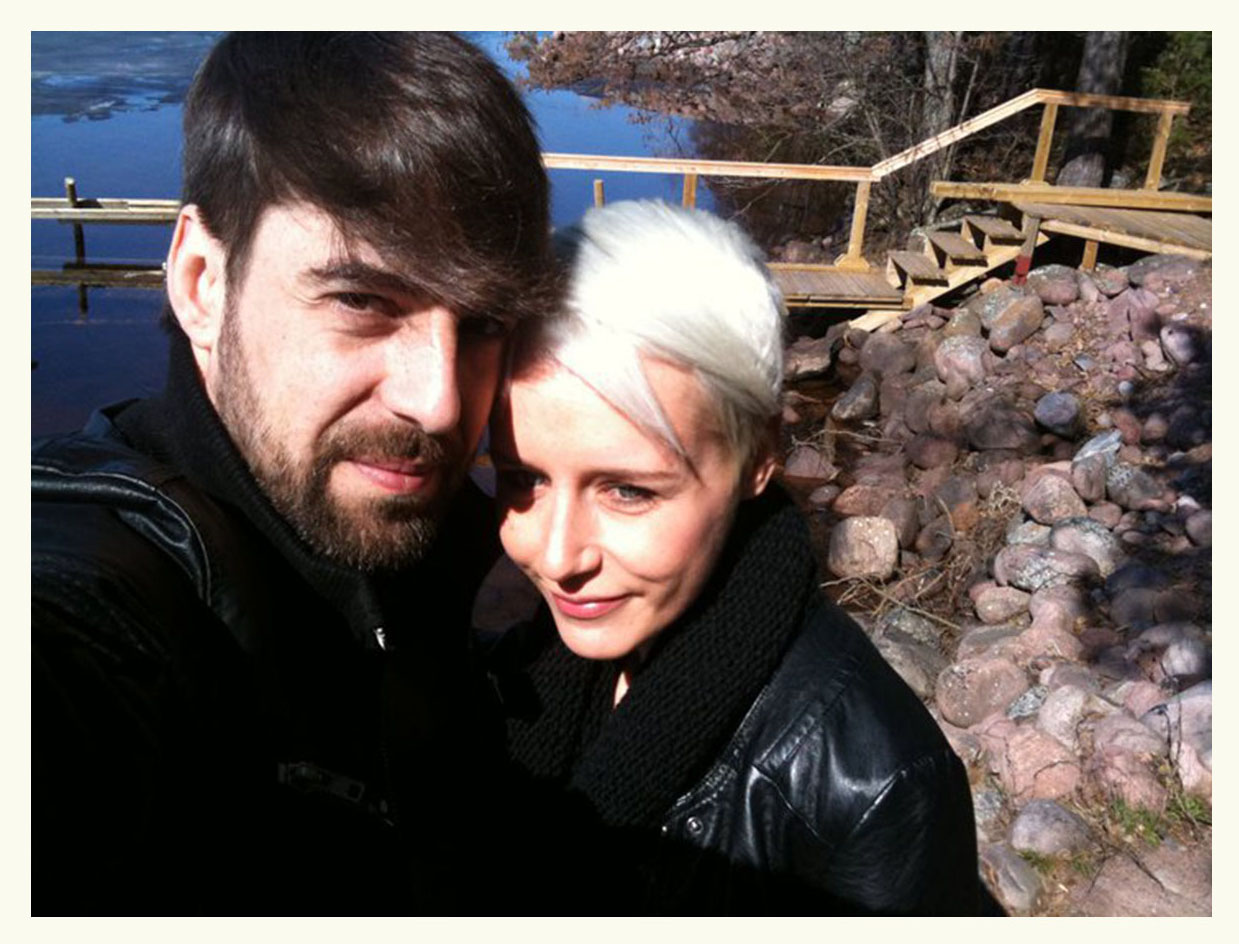 In August, 2010, he arrived to Turku bus station and started working, a couple of days after his arrival, in a company that had interviewed him in July, when he was visiting me in Turku. So things moved on pretty swiftly after they called him that he got the job. It took some time to get used to the new situation and to deal with all the practical stuff but never has he stopped amazing me by adapting to everything with such a positive attitude. I remeber when he wanted to buy himself a bike and I just mentioned him Biltema before leaving to work in the morning. He sent me a message during the same day that he had found the bus to Biltema AND he had purchased a bicycle AND put it together in front of the store AND bicycled the bike home – without much knowledge of Turku geographically. 
—————————————————
This time-travelling back to old memories has left me smiling and the upcoming train trip to Rovaniemi does not seem so gloomy. Living apart is nothing new to us and we share such a strong bond that cannot be even described. I feel grateful and blessed to have him, still have the same thought of not deserving him that I have had since meeting him – although nowadays I have begun to take Marja's preaching in to my heart: You deserve the best of everything. Please, try and introduce that sentence to your life as well if not accustomed to it yet. We deserve to get the best in life and in return, others deserve the best from us. It has taken me five years to reach that conclusion and what a journey is has been so far! 
And the music to go with the our love story:
Peter Murphy – Strange Kind Of Love
Enrique Morente – Manhattan (First We Take Manhattan)