This place has been recommeneded to me by two of V's friends and I definitely don't regret going there. In terms of size, this is the first Korvapuusti which can compete with the one from Cafe Brahe in Turku, its HUGE! We had a bunch of friends over from Poland and England for New Years and decided that they should see some of the pride and joy that has made me stay in Finland. Some of them had never tasted "commercial" korvapuusti before… so why not take them somewhere with impressive-sized pulla. Café Esplanad did a cracking job and our friends had a taste of what its all about! As they all know about my blog, we made a communal decision on the rating below. 
So many great Korvapuusti in this country… I think I should make a few more heart-emoticons so all the pictures don't always have the same one.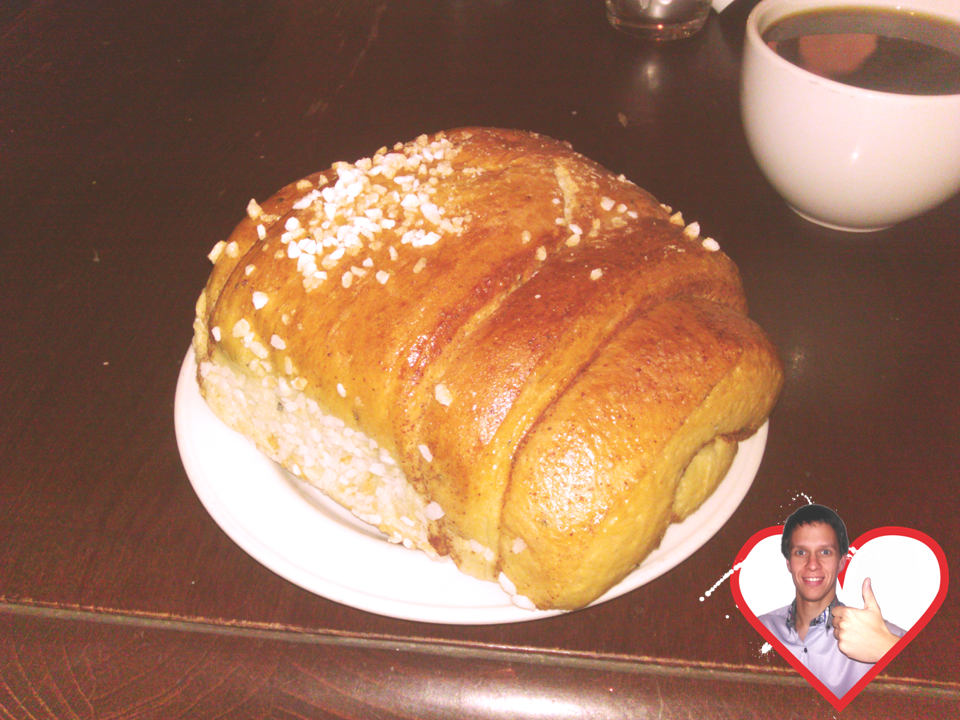 S – 5
AF – 3
D – 3.5
OT – 4.5
A – 4
Average grade:  4
Price: €3.80
P.S. Maybe it is a little bit too expensive? What do you think?