In 2015 I, Sallamaari Emilia…
started my year in Finland and ended it in Florida. 
found a wonderful hairdresser through Groupon and cut my hair short. (Shoutout to Jonathan Salon and Marie-Pier!)
travelled in New Orleans, Florida, Quebec, New York, and Finland. 
also spent a day in Oslo, Norway, unable to enjoy the wonderful summer weather because of my horrendous jetlag. 

did a 10k hike on a mountain. How do I feel about it? I have two words for you: never again.

finished my first year of university and started the second one.

started doing volunteer work.

tried yoga, burlesque dancing, ballet and hiphop. 

got to know many amazing people all around the globe.

received more compliments than ever before in my life. 

experienced the coldest Canadian winter in 50 years.

started learning a new language, French that is.
Most memorable meals and foods of the year? Despite of the bad service, I really enjoyed beef pad thai at Oishi Thai in Miami. The best cupcake of the year award goes to D Liche and their strawberry-champagne cupcakes! The best bagels originate from New York, obviously, so must highlight the great Bagel Emporium in Tarrytown. As a connaisseur of cheesecakes, I must say that Club Kappeli in Helsinki delivered the most amazing liquorice cheesecake. The best vegetarian dish was served in 4 Saisons hotel; I loved their appetizer that consisted of polenta, chanterelle mushrooms and spinach.
Favorite TV shows and movies of the year? My favorite movie was "IRIS", a documentary about a 94-year-old interior designer Iris Apfel. I almost finished all seasons of the American version of the TV show "The Office" that made me the biggest Steve Carrell fan – until I watched the very depressing "Seeking a Friend for the End of the World", which was probably my least favorite movie of the year. (I still think Mr. Carrell is like a good wine…)
S P O T I F Y 
The First Song of the Year: Lana Del Rey's "Summertime Sadness"
Top 5 Artists:
Pariisin Kevät
Lana Del Rey
Oh Wonder 
Red Hot Chili Peppers
Stig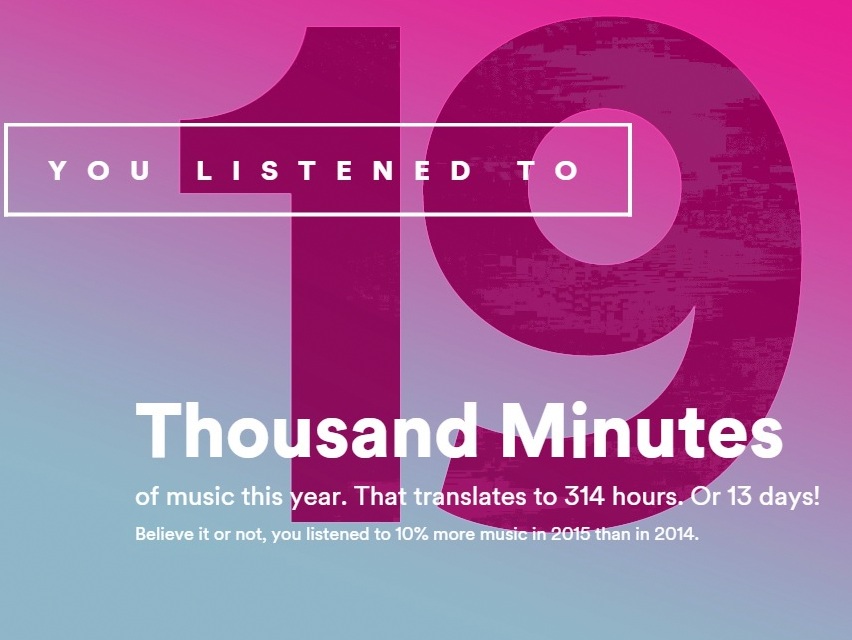 Top 5 Tracks:
Tove Styrke: Borderline (Salvatore Ganacci Remix)
Gorillaz: Feel Good Inc
Pariisin Kevät: Hän saapuu luokseni pimeydessä
Foo Fighters: The Pretender
Big Data: Dangerous (feat. Joywave)
Also happened, in random order:
I mastered the winged eyeliner. ** Great Halloween with wonderful people in creative costumes. ** Restaurant Day: Rice To See You! ** American Museum of Natural History with my nephew ** Being in the same bar at the same time with Johnny Depp – and missing him… ** Went from a readhead to a blondeshell. ** Mökki ** Being stuck in New York after a delay and many cancelled flights. Alone and without a credit card or American phone plan. ** Learning the value of caffeine before final exams. ** So many pictures of graffiti! ** Montreal Botanical Gardens. ** The Balm Cosmetics ** Full moon over the Atlantic Ocean. ** Being excited about Canada's new liberal primer minister, the dreamy Justin Trudeau. ** Snapea Harvest Snaps ** 
Happy New Year of 2016!