Brunch Review: Valentine's Hearts in Elan Café, Knightsbridge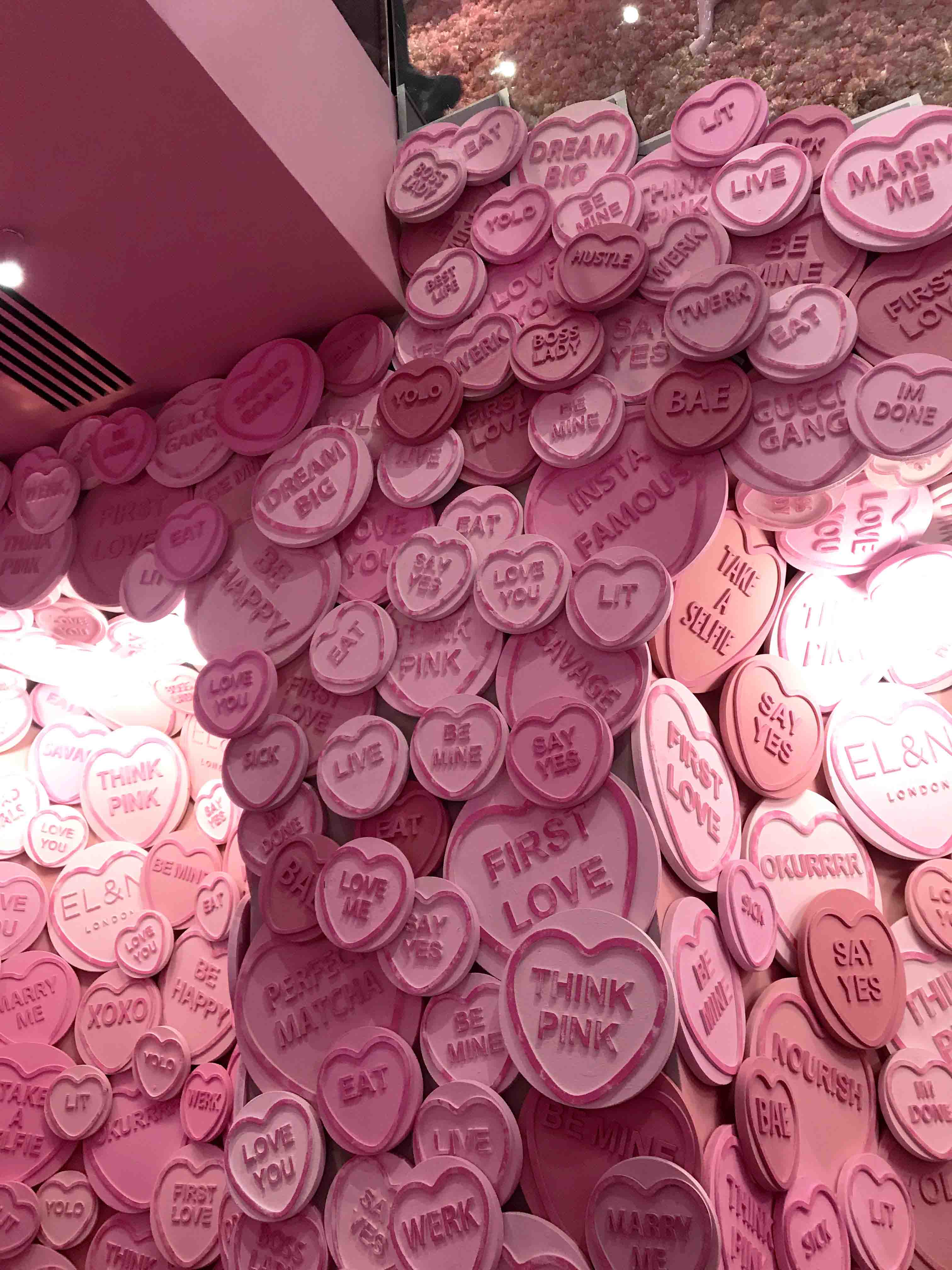 Elan is that famous café chain on every Londonista's Instagram feed and for good reason. I have visited all of them and can genuinely testify that the giant one in Knightbridge is the ideal spot to capture the pink moments on your social feed.
After identifying a gap in the market for a late-night café that would operate as a safe space for Instagram images and wellness food, Alexandra Miller founded the first Elan Café in 2017. Here's a lowdown of the pros and cons of this pink paradise.
Whilst this pink paradise may be out of reach for us locals, it's the perfect place to hit for a romantic date or a hangout with friends to bring some cheer into your life.
Here's my sincere thoughts about this oh-so-instagrammable venue…
It's pretty, pink and whimsical inside. Velourish pink couches and marble surfaces with warm lighting makes the atmosphere at Elan Café opulent.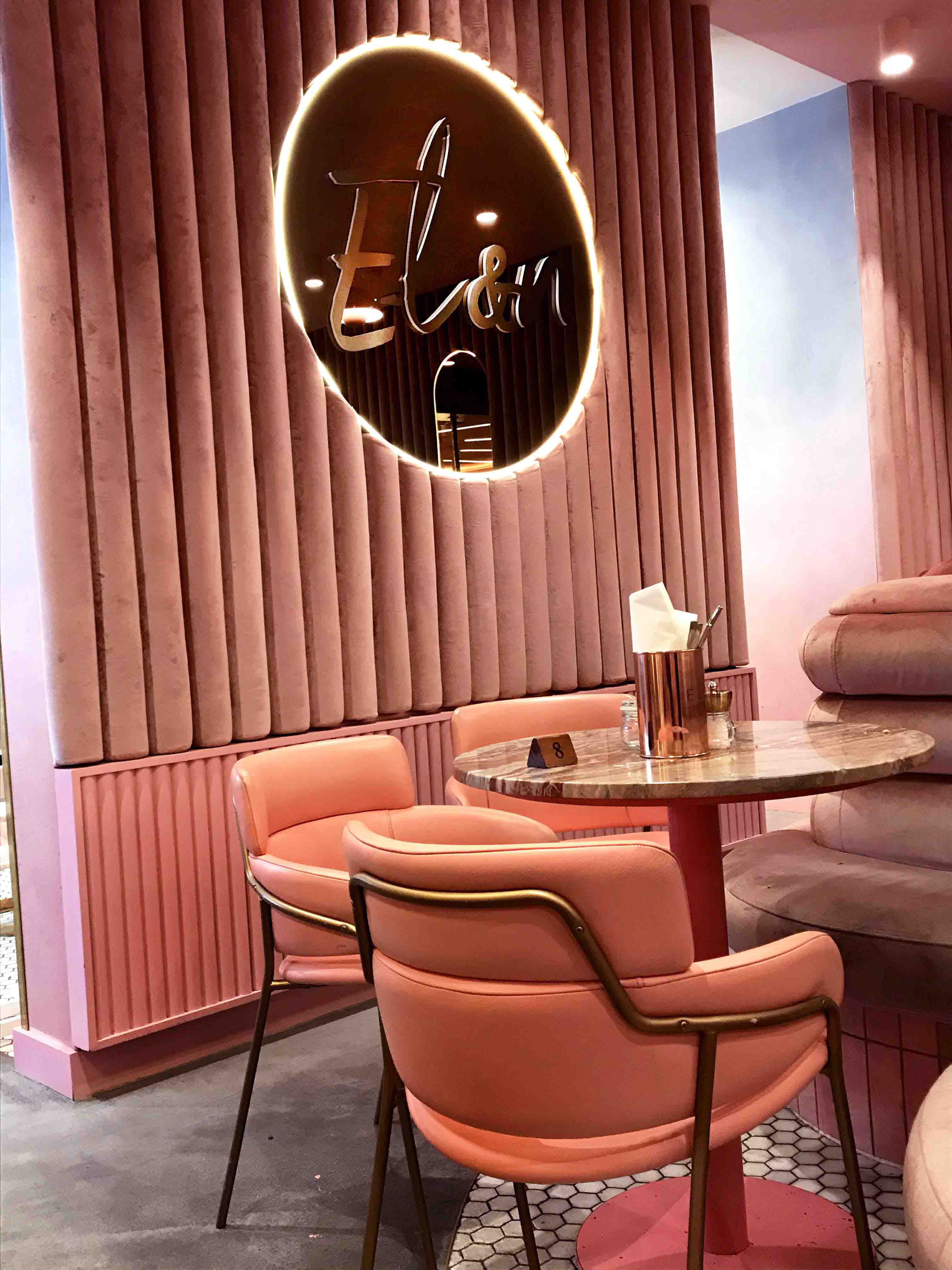 The upstairs area featuring pink padded seating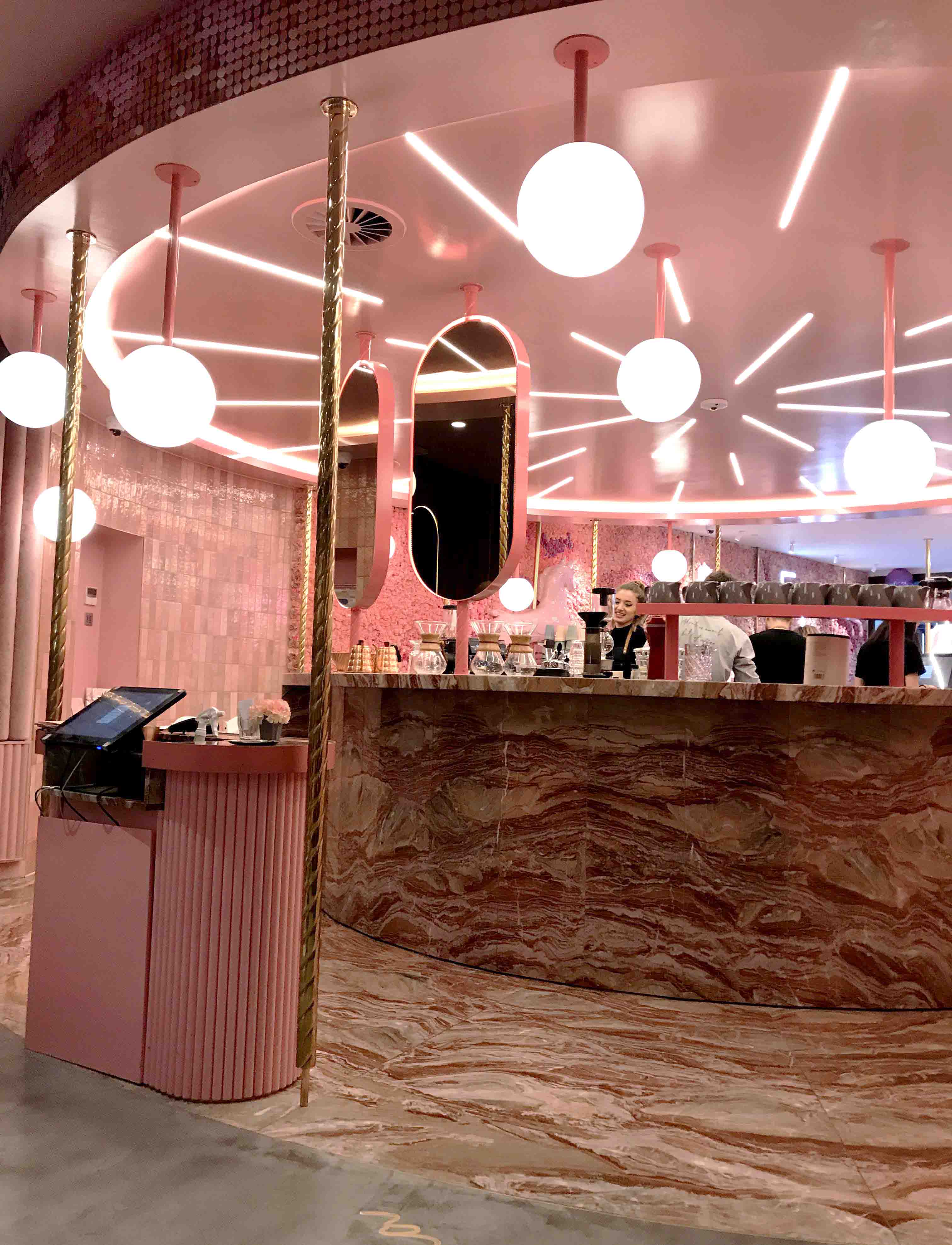 The marble coffee bar with pink marble was stunning. Some serious bar goals here!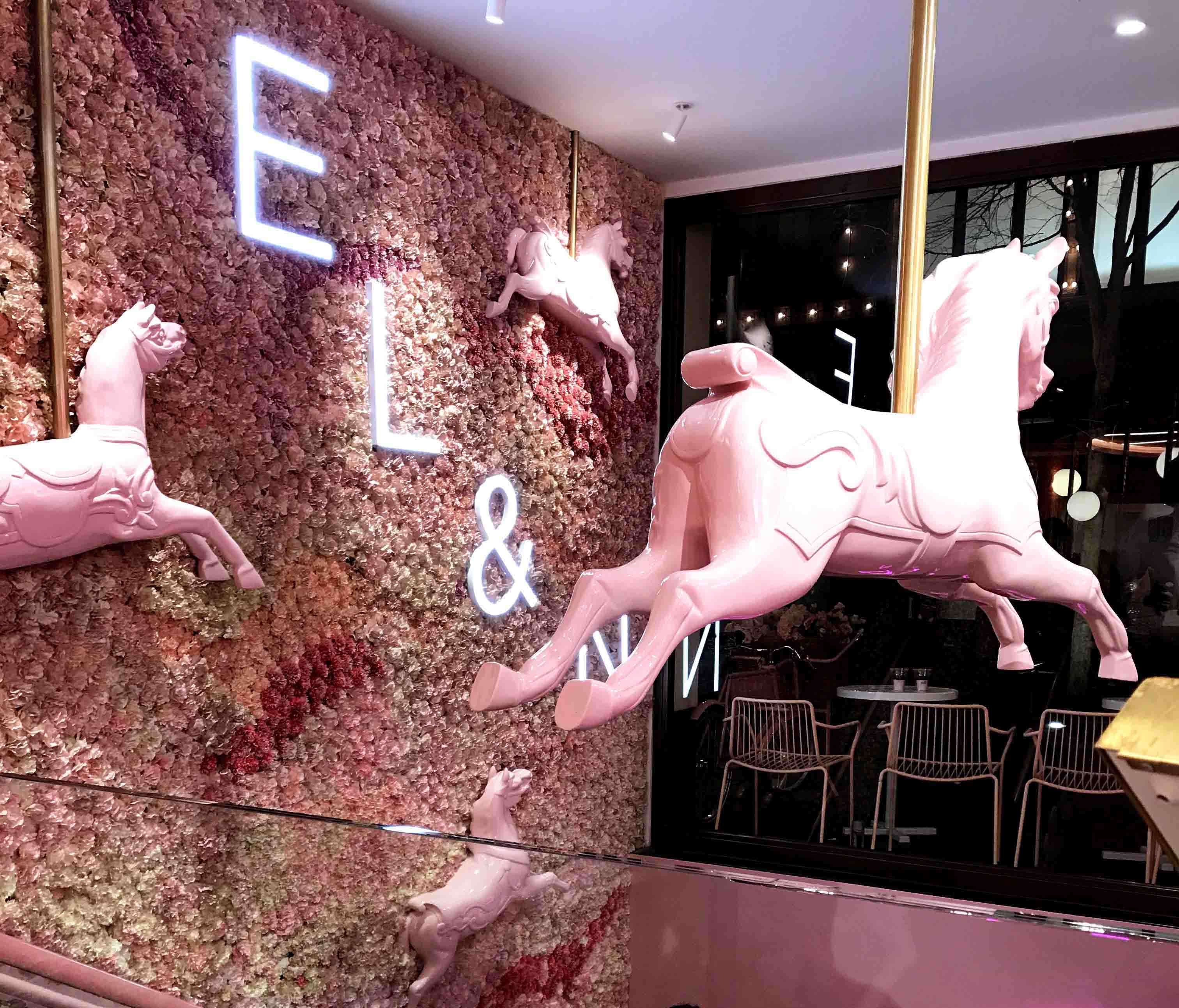 Upon arrival, you are greeted by a spectacular wall of roses and pink unicorns.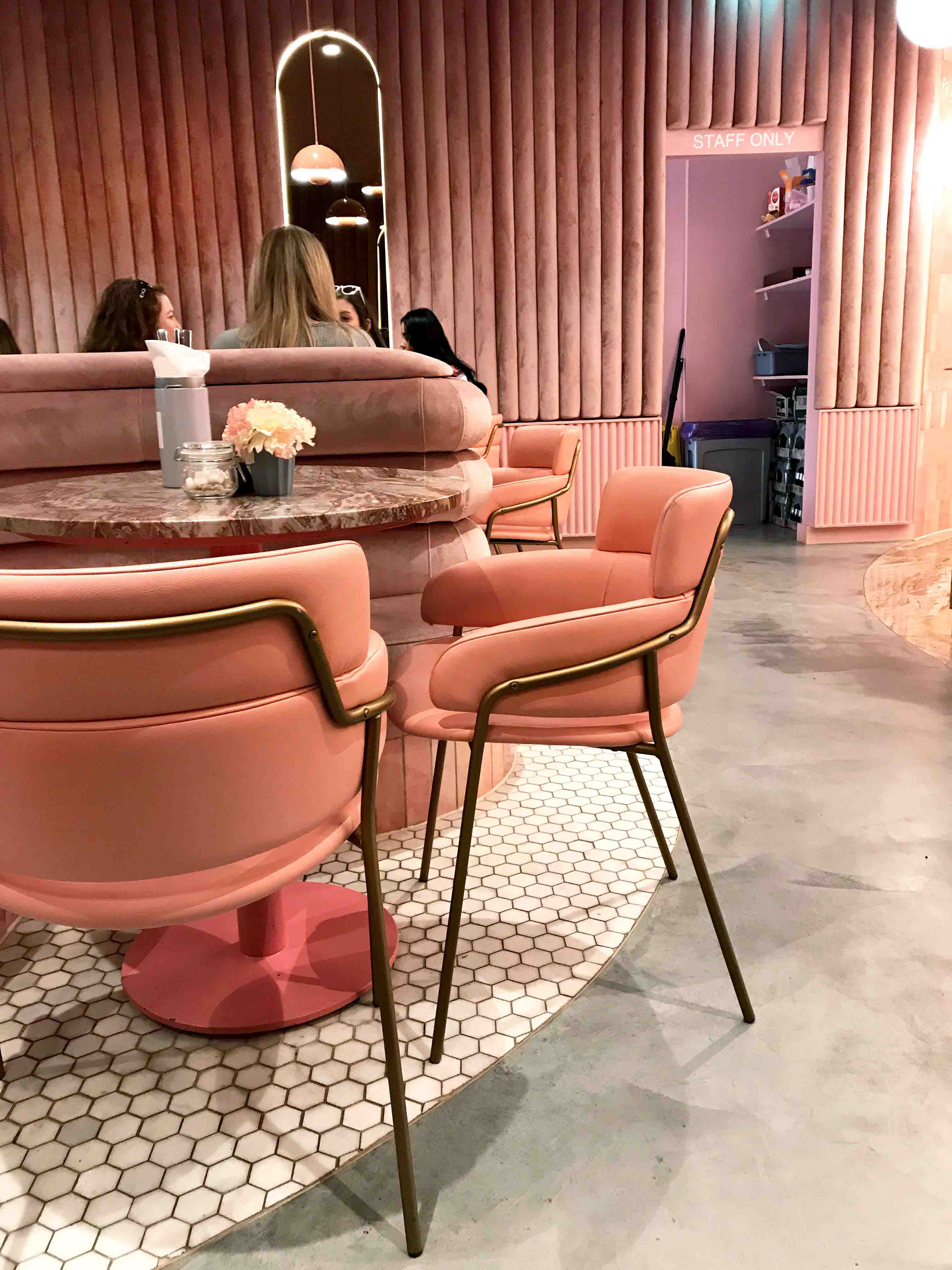 The pink velour panelling on the walls must be for noise isolation 😀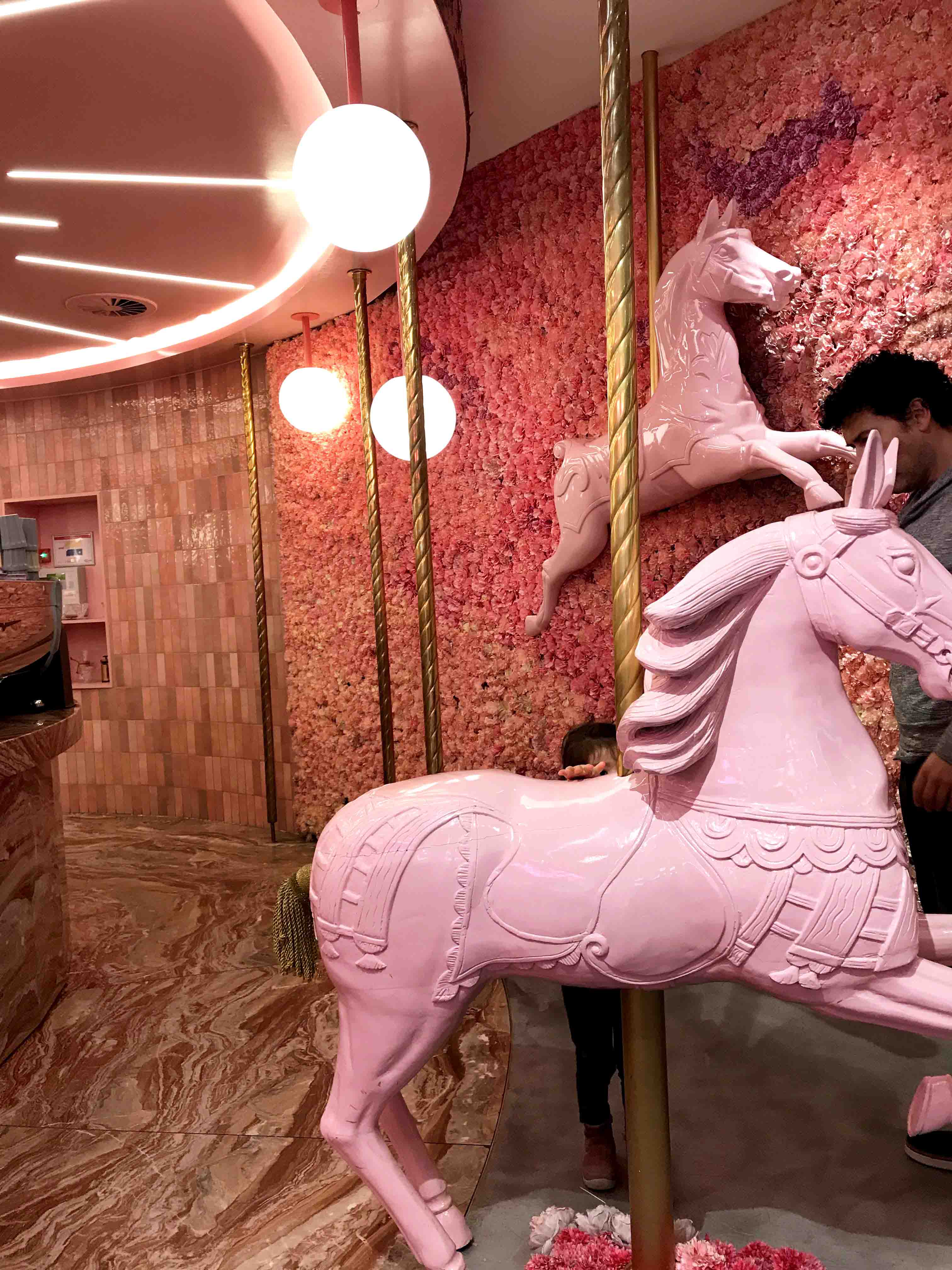 As much as I tried to grab snaps without people, you can imagine how crowded this place is on a Saturday afternoon weeks before Christmas, sigh!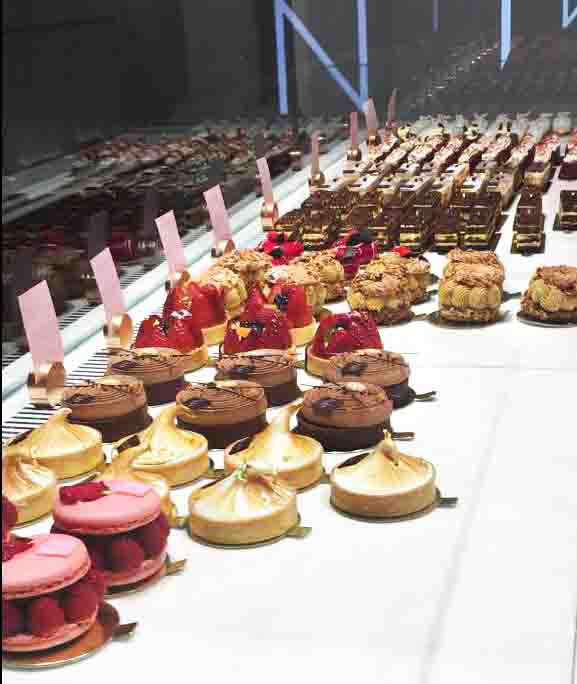 All the cute cakes by the window. Yum!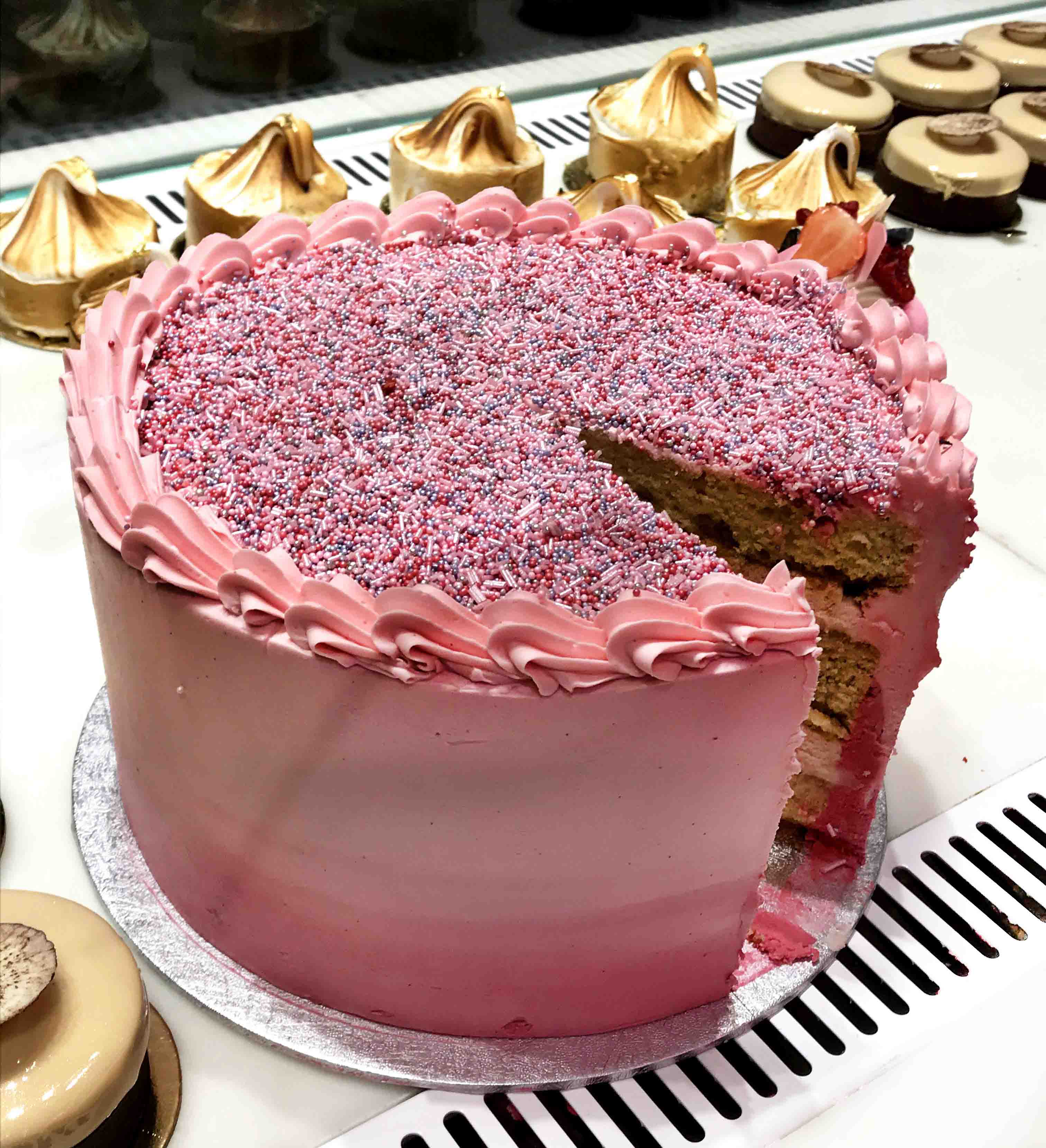 But the real stars of this café in Knightsbridge are the candy hearts in the downstairs area.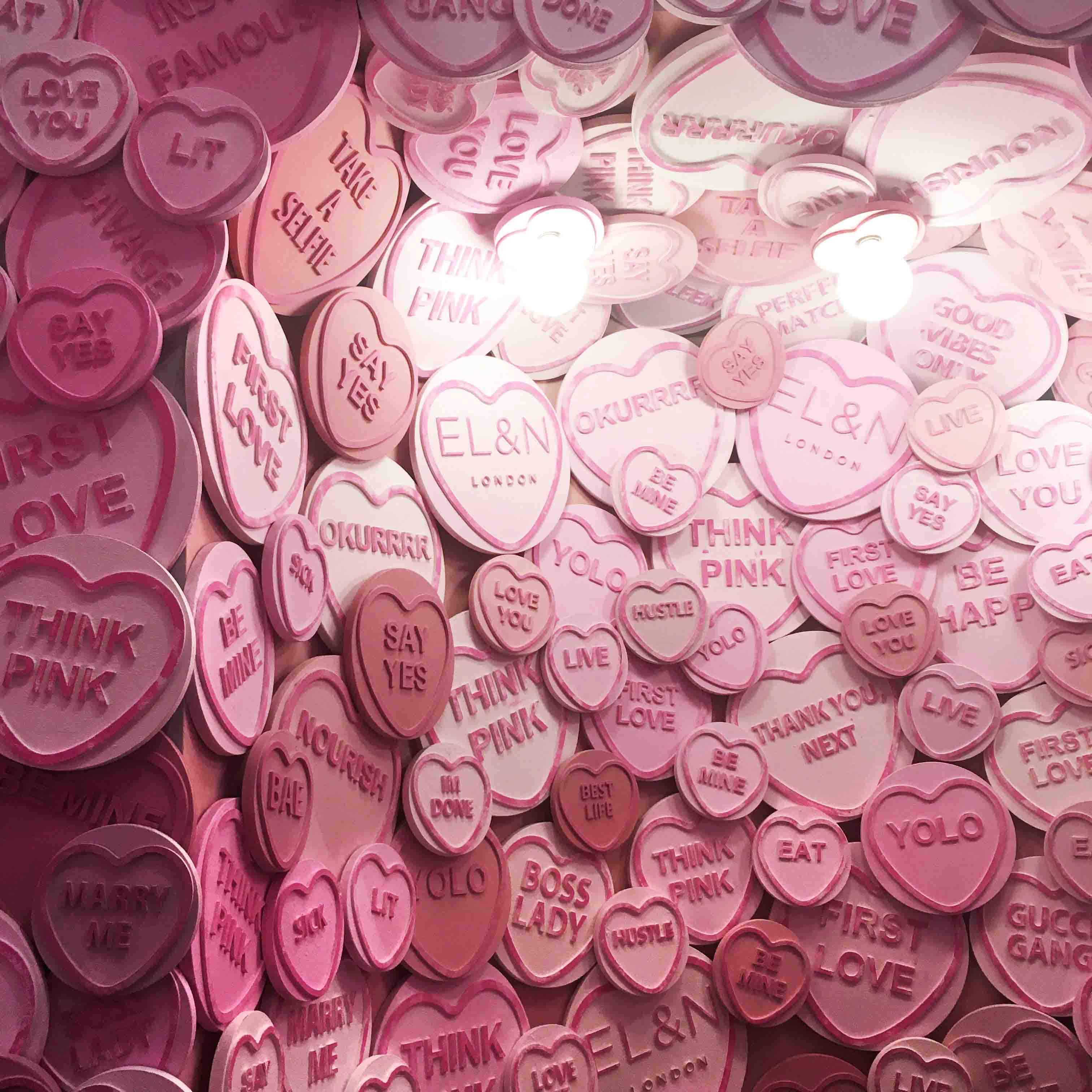 The love hearts are scattered on the wall along with small booth-like seating areas.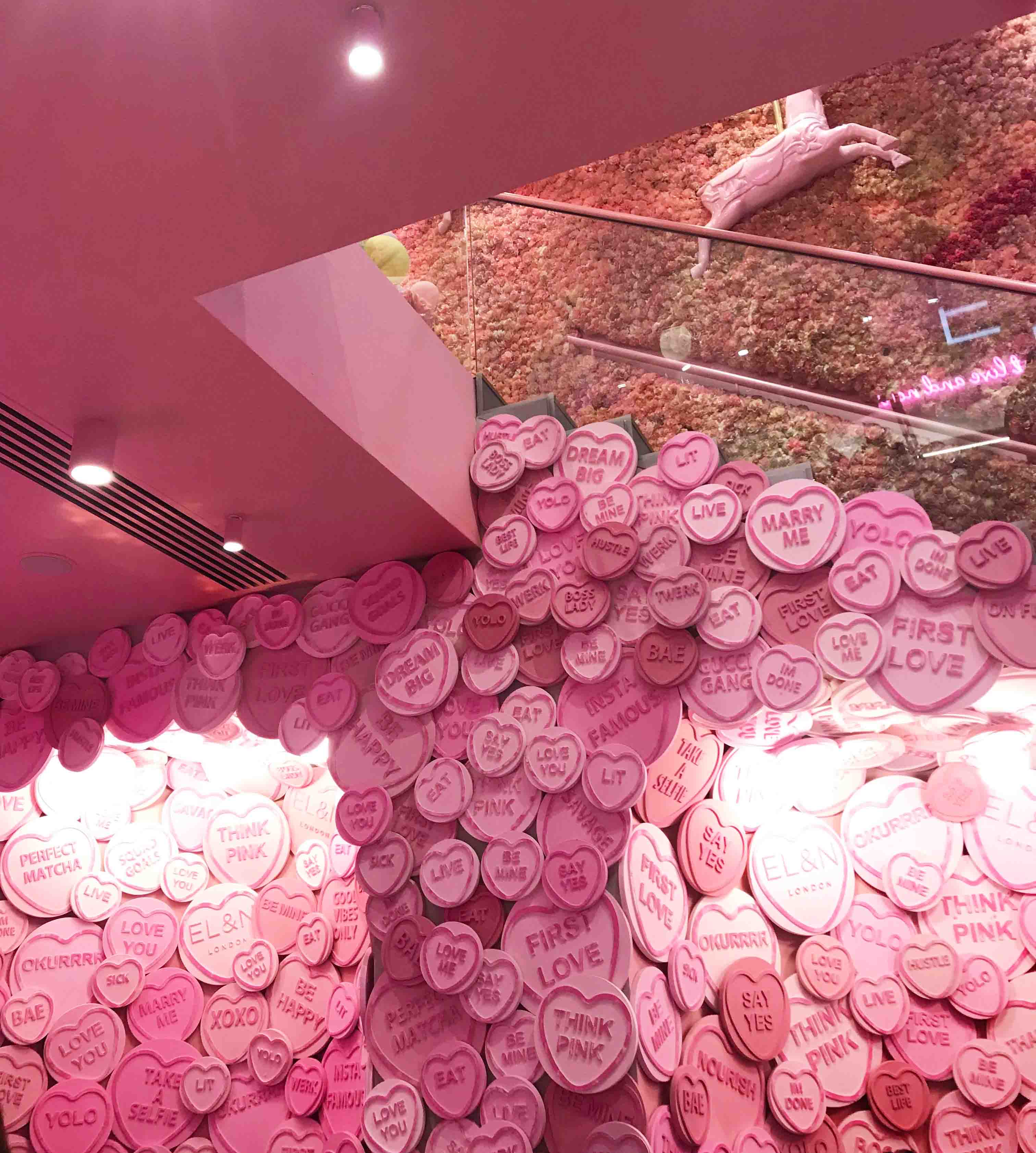 If you're a lover of all things pink then this place is a paradise for you!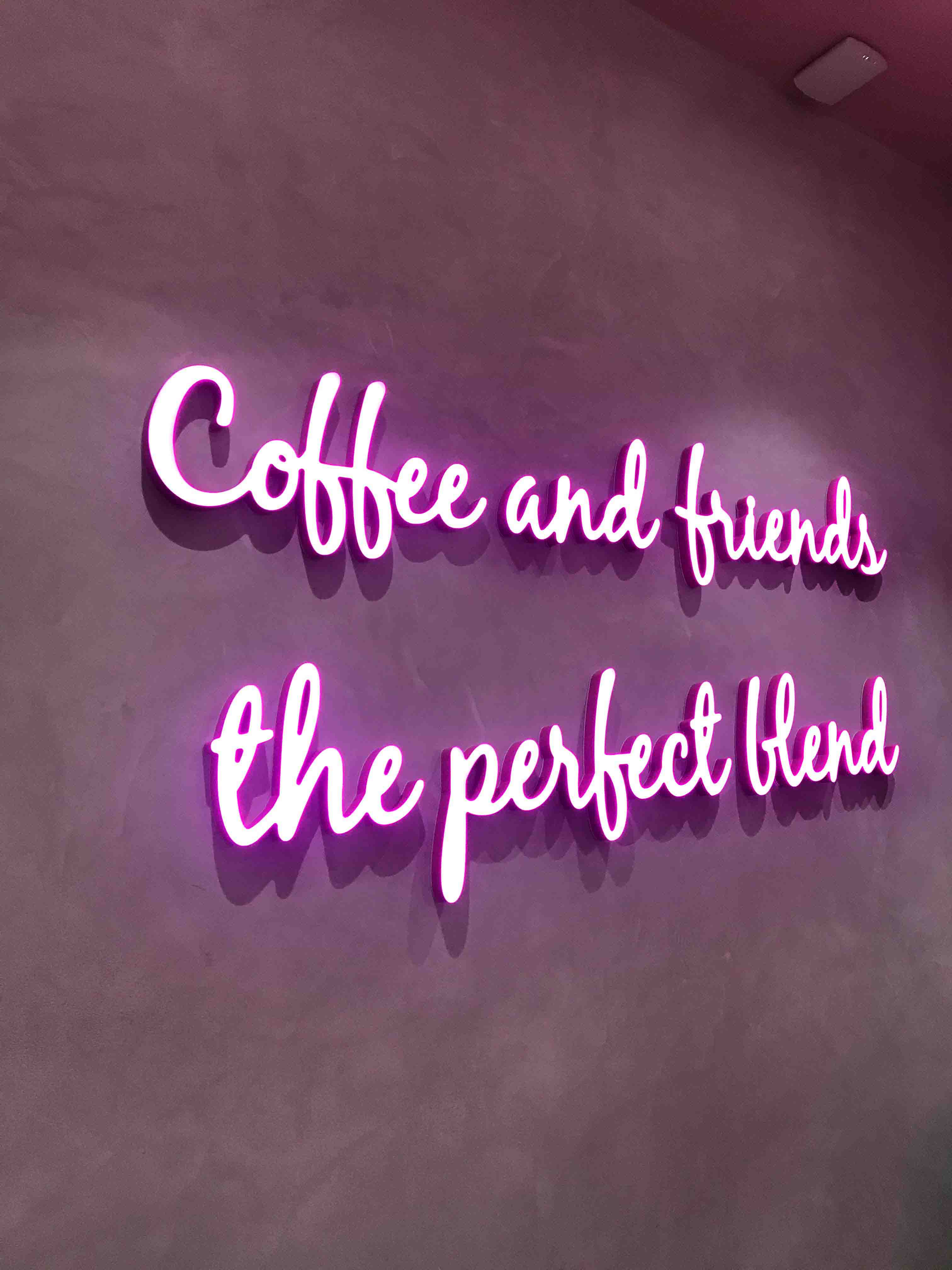 The cure slogan in the basement area sums up the purpose of this coffee shop! Not sure if it's the ultimate place for boyfriend dates.
How about the food..?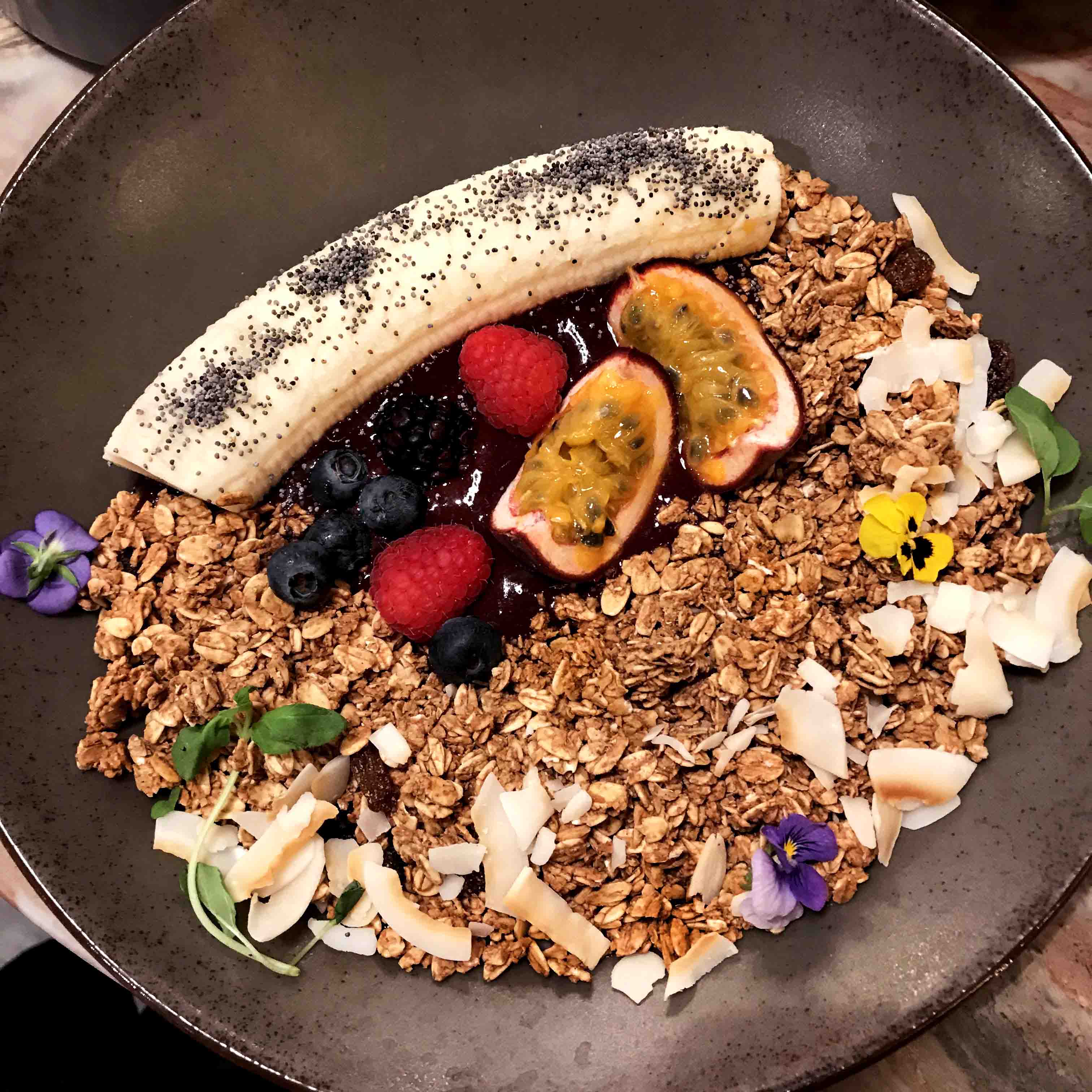 I have taken this acai granola bowl and still remember the first time I had it. The presentation was significantly better and the acai was properly blended. No awkward chunks of ice.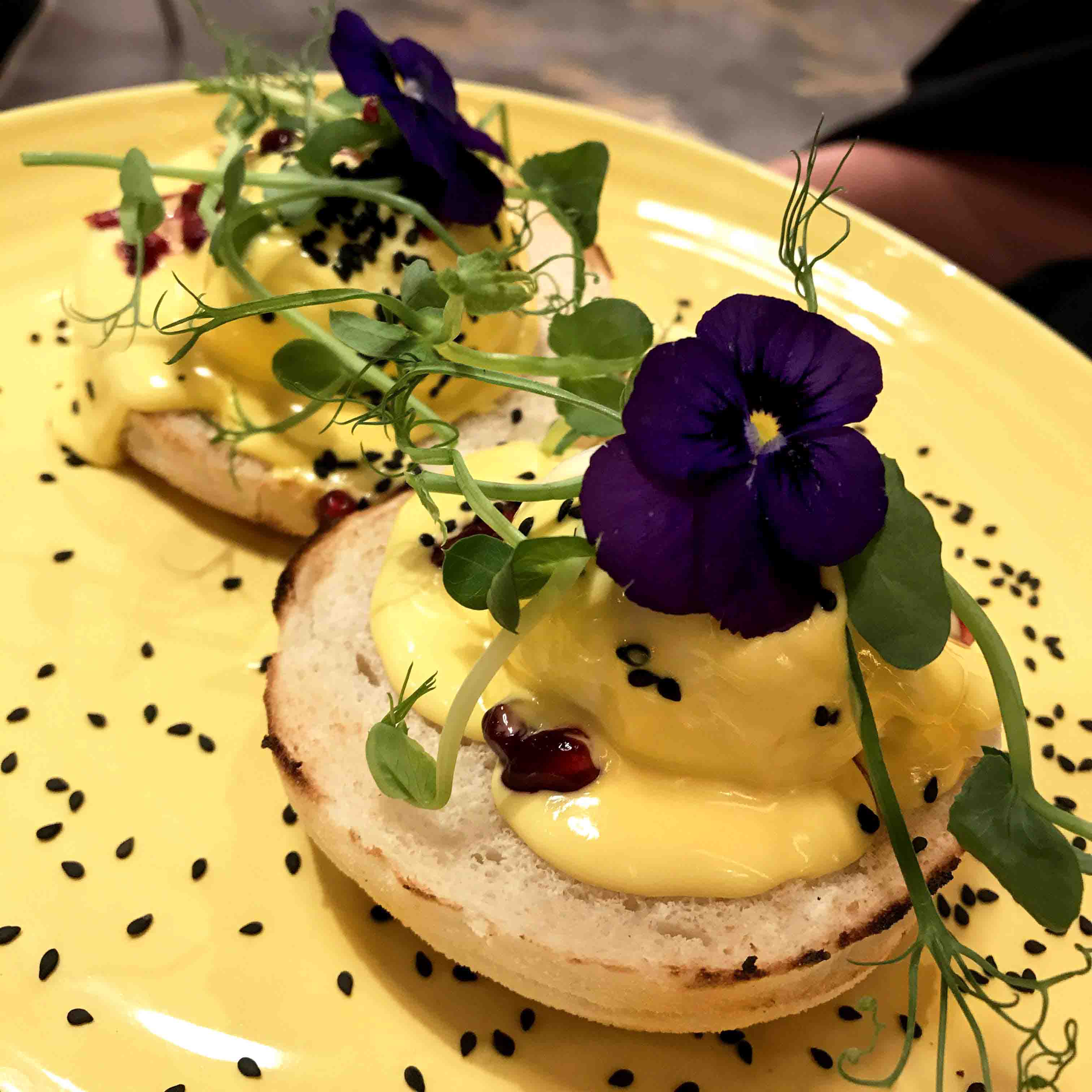 Yes, I dragged my boyfriend here for brunch, regardless if he liked pink. He opted for the eggs benedict. Ironically you can see the contrast in the presentation here.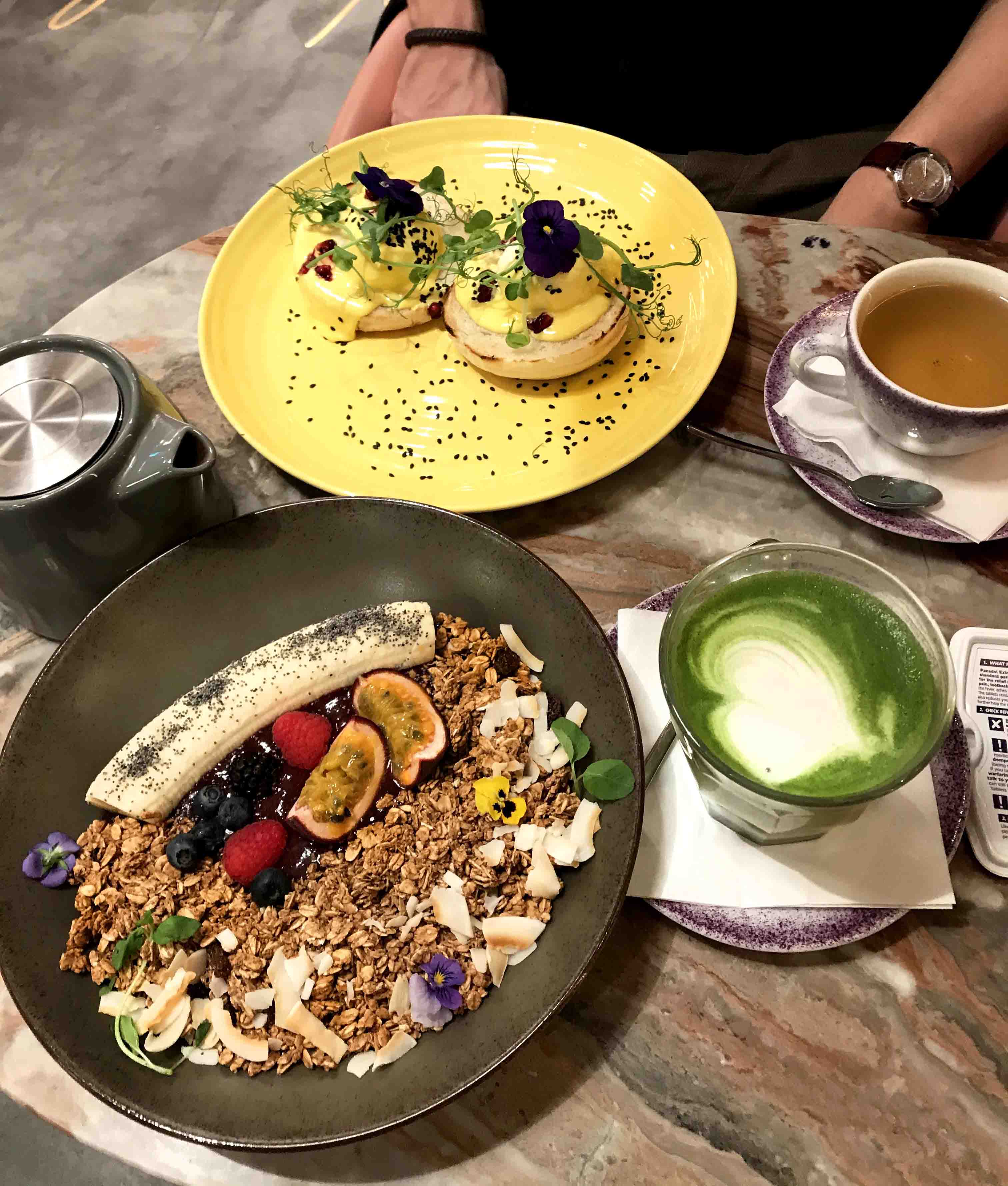 The food was above average. Although they try to make their menu contemporary with a middle-eastern twist, the food has throughout the years declined with quality.
For dessert, I opted for another matcha latte and a fancy white chocolate mousse pastry. My SO decided the tiramisu cake.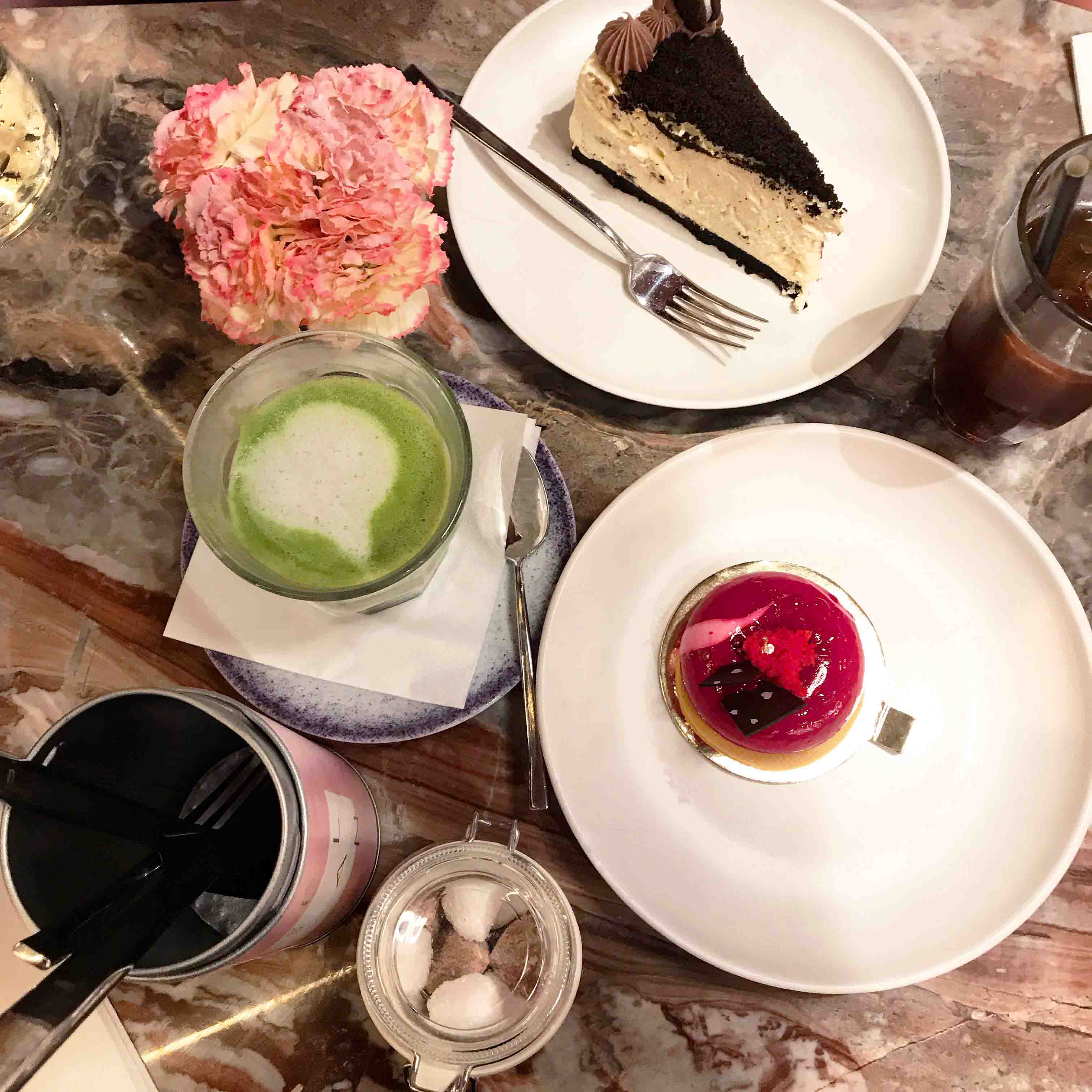 Overall Verdict? 
If you're really into all things pink, love a nice themed cafe experience for Instagram shots and a whimsical place to hang out with friends, then this is for you. The food is okay but you can tell that these meals have been prepared in a rush. All visitors beware, on weekends you might have to queue for a good hour to get in. The waiters then inform you that you have about 45 minutes to eat your food and snap your insta shots.
I personally have only gone here for the hype of getting some fun pink insta shots. There are better brunch/lunch spots in town. The visit is only worth it if you're already around the area or really appreciate this girly theme. I highly recommend visiting this place during a weekday when there are less people and more of a chance for you to relax and enjoy the ambience of this café. Have you been to any of the Elan Cafés?
More information about the café on their website here.
Address: 42 Hans Cres, Knightsbridge, London SW1X 0LZ
Stay tuned for more fun options for your London hangouts.
Lots of love and stay safe,